NATO has tapped UVA Health imaging expert Dr. James R. Stone to help develop guidelines for preventing serious brain injuries in military personnel.
The expert group assembled by NATO – a military and political alliance of 30 European and North American countries – will develop guidelines to reduce the risk of chronic traumatic encephalopathy, or CTE, a serious and often fatal brain disease caused by repeated traumatic brain injury or concussions. Military personnel are at risk for traumatic brain injury and concussions because of their exposure to artillery blasts, the physical nature of their training and activities such as "breaching" – the use of explosives to enter buildings and other structures.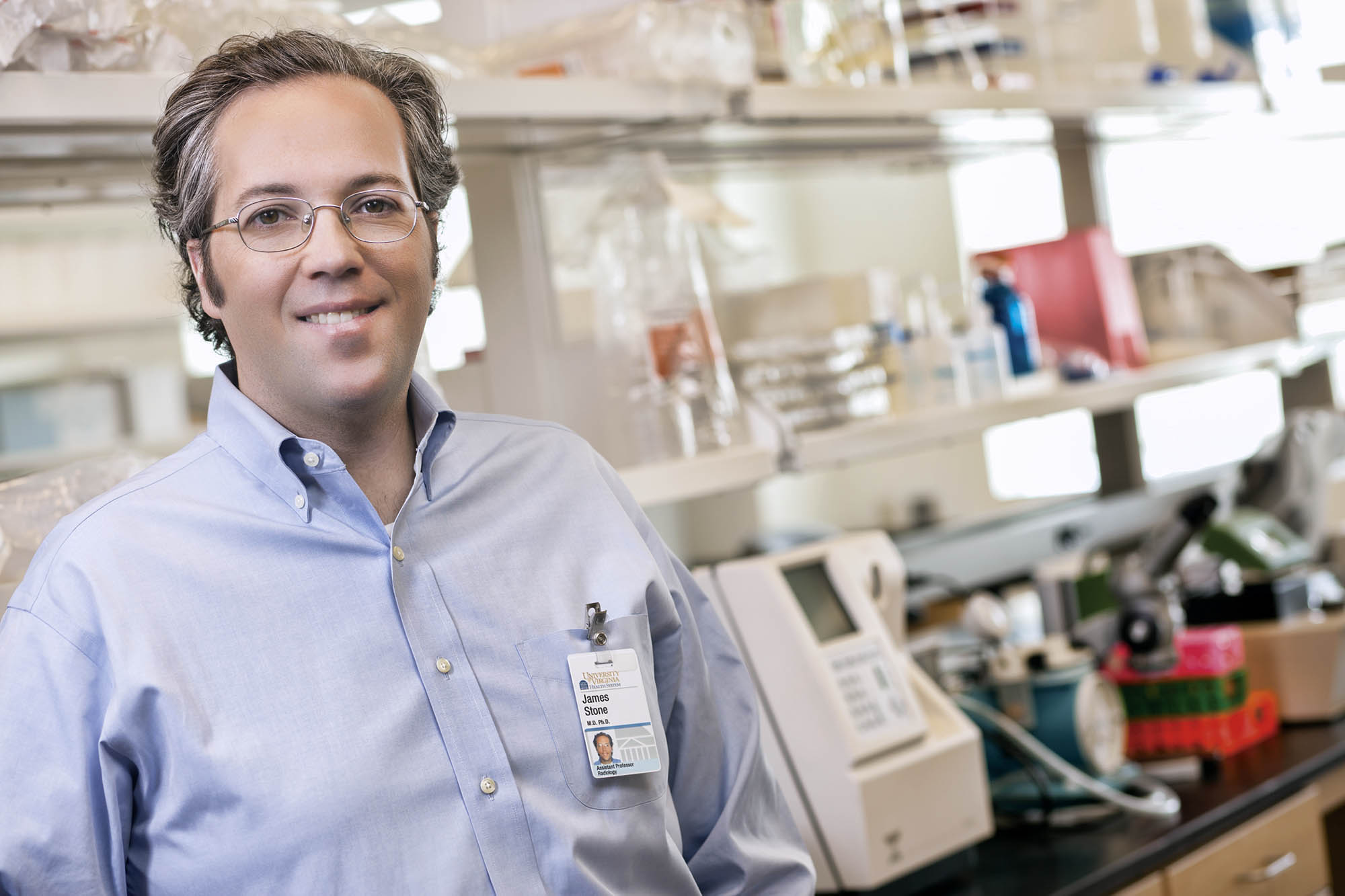 NATO has tapped Stone to help develop guidelines for preventing serious brain injuries in military personnel. (Photo by Jackson Smith)
The goal for Stone and other experts on the neurological effects of blasts is to develop recommendations for limiting the exposure of military personnel to situations and activities that could cause traumatic brain injury and lead to CTE.
"More than ever, it is important for countries to proactively focus upon how best to maintain brain health in service members who may have experienced [traumatic brain injuries] or work in settings where they may be exposed to repeated explosive blasts," Stone said. "This NATO panel reflects the collective will of all of the member countries to ensure service member brain health is a priority." 
A Top Expert on Brain Injuries in the Military
Stone is a leading expert on traumatic brain injuries affecting military personnel, and he has partnered with the military to advance the understanding of how blast exposures affect the brain.
For instance, Stone led a study published last fall that found military and law-enforcement personnel repeatedly exposed to low-level blasts have significant brain changes – including an increased level of brain injury and inflammation – compared with a control group.
He is also collaborating with the U.S. Navy and the National Institutes of Health to develop a model predicting how regular exposure to artillery blasts affects the brains of military personnel. That model could then be used by military leaders to identify which groups of military personnel are at greatest risk for suffering brain injuries both during and after their military service, and to develop strategies to reduce those risks.
"Collectively, there is tremendous knowledge and experience across NATO member countries related to the problem of the chronic effects of [traumatic brain injury] in military service members. This panel will draw upon that considerable expertise to help chart a path forward for both policy as well as to outline key areas for further study," Stone said.
The NATO group is expected to provide its recommended guidelines by the end of 2023.
Media Contact
Article Information
March 17, 2021
/content/nato-enlists-uva-health-researcher-prevent-serious-brain-injuries-troops