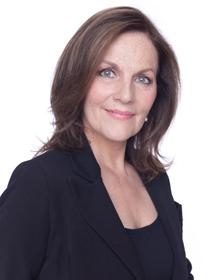 Sara James, an Emmy Award-winning foreign correspondent for NBC News, author and commentator, will give a lecture on her latest book, "An Extraordinary School: Re-Modelling Special Education," which examines the practices of the Port Phillip Specialist School in Victoria, Australia.
The lecture, sponsored by the University of Virginia's Curry School of Education, will take place on Dec. 3 at 7 p.m. at Alumni Hall, 211 Emmet St. South.
James, a 1983 alumna of U.Va.'s College of Arts & Sciences, will discuss the internationally recognized best-practice methods used at this award-winning school and how these practices can influence current special education methods.
"We look forward to welcoming U.Va. alumna Sara James back to Grounds to share her experiences with the special education programs at Port Phillip Specialist School," Curry School Dean Robert Pianta said. "Our students, faculty and our local community will certainly benefit from her contribution to the meaningful conversations happening about educating children with special needs."
The mother of a child with special needs, James was introduced to the school through personal experience. The younger of her two daughters now attends Port Phillip.
"The reason Port Phillip Specialist School is extraordinary by any international measure is a result of the trio of philosophies at its core, as well as the diversity and excellence of its staff and facilities," James said. "There are many aspects of the Port Phillip curriculum that could be applied to any student, anywhere."
She cites as an example the school's visual and performing arts curriculum. "Not only are the arts intrinsically valuable, but also the arts offer opportunities for teaching core subjects like mathematics and English," she said.
James lives with her husband and their two daughters in the Macedon Ranges outside Melbourne.
From 1996 to 2007, she was a New York-based correspondent for "Dateline NBC." She criss-crossed the globe to report on watershed events, including 9/11; the Afghan Taliban, the Bosnian war crimes tribunals, famine and war in Somalia, the Oklahoma City bombings and political upheaval in Haiti. James also was the first network reporter to travel to the bottom of the Atlantic Ocean to the wreck of the Titanic.
Her reporting has earned numerous awards, including a National Press Club Award for her investigation of modern-day slavery in Sudan, an Overseas Press Club Citation for Excellence for her report on the "Stolen Generation" in Australia, and a New York Festival Award for her story on the first woman considered for the U.S. space program. She received an Emmy for her coverage of the shootings at Columbine High School in Colorado.
For information, click here.