For Tiffany Mickel, an incoming University of Virginia law student who was inspired to start a company celebrating black role models, entrepreneurship was always in the cards.
Mickel co-founded The Heiritage game company, whose first product is a deck of playing cards featuring black female trailblazers.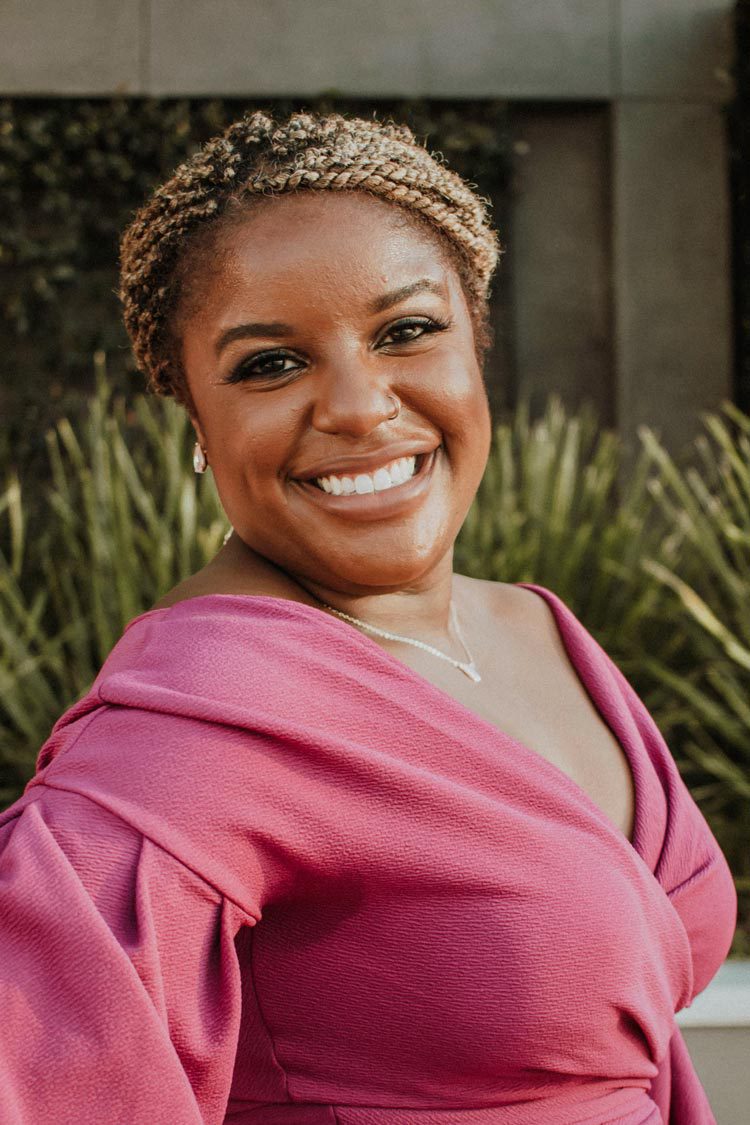 Tiffany Mickel, an incoming UVA law student, founded a company celebrating black role models.
"We love playing all kinds of games with our friends," said Mickel, who intends to pursue both a law degree and an M.B.A. She added that the company chose playing cards for its foray into business because the cards would be relatively simple to engineer and "we thought it would be interesting to incorporate black American history into the design."
The 15 women honored in the 52-card deck include abolitionist Harriet Tubman, tennis player Althea Gibson and pilot Bessie Coleman, and span the 1800s to the 2000s.
"Some people you may know, and be very, very familiar with, but there are also some folks that are interwoven, whom you may remember learning about, but now it's brought back up and you can do more research," Mickel said.
Each woman is represented four times (across the four suits) except for the two jokers: political activist Angela Davis and poet Maya Angelou.
Coretta Scott King, activist and wife of slain civil rights leader Martin Luther King Jr., fittingly represents all of the kings in the deck.
And former first lady Michelle Obama – well, she's aces to Mickel and her partner.
Mickel formed The Heiritage with best friend and fellow Massachusetts Institute of Technology graduate Shawna Davis. The women, who both earned their bachelor's degrees in materials science and engineering, define "heiritage" on Instagram as "a tradition of faithfully honoring one's inherited legacy and courageously realizing one's infinite destiny."
Although they agree on a lot, winnowing down the featured women to a list they both could sign off on wasn't an easy task.
"We came up with our lists separately," Mickel said. "There were some core people that we thought, yes, we should have them. And there were some people we kind of had to have discussion about, for sure."
The partners worked with artist Darian Shepherd to execute their vision and render the historical figures with personality.
"We already kind of had the design of how we wanted them to appear as far as wardrobe – and also we were really big on power stances," Mickel said.
Mickel, who grew up in Alexandria, enhanced her engineering studies with a concentration in African and African diaspora studies at MIT, from which she graduated in 2012.
Before starting The Heiritage, her career focused on making process improvements to large projects and systems in order to promote efficiency. She has worked as a project accounting analyst for The Boeing Co. and a management consultant to various federal agencies, including the State and Energy departments. She said she liked applying "quantitative thinking to how you're going to solve a business problem."
The Heiritage is currently developing a deck of cards honoring black male historical figures, and plans other games and products.
Article Information
August 9, 2019
/content/new-law-students-game-company-features-playing-cards-michelle-obama-others