When Drew Sanderford was a student at the University of Virginia, he was, like many undergraduates, uncertain of exactly what he was interested in and what his future career path would look like.
So whether Sanderford – who would go on to spend a portion of his professional career in the real estate field – would have specifically wanted to study real estate back then is not certain.
That said, Sanderford, now the Robert M. White Jr. Bicentennial Professor of Real Estate Finance in UVA's McIntire School of Commerce, is ecstatic that students will be getting the chance to do so today.
Beginning this spring, UVA will be offering a minor in real estate for the first time.
Hosted within the Commerce School, the 15-credit interdisciplinary minor will be taught by faculty representing various backgrounds, areas of research expertise and teaching interests from schools across Grounds, including the College of Arts & Sciences, the School of Architecture, the School of Engineering and Applied Science and the Frank Batten School of Leadership and Public Policy.
"It feels great to be able to create a space for students interested in changing the face of the built environment – to have a path through the different schools that will allow them to pursue their curiosity in real estate," said Sanderford, a Charlottesville native who graduated from the College with a degree in history in 2005 and from the School of Architecture in 2010. 
"The curriculum represents some of the classic ways to think about real estate, but will also have its own unique UVA spin that will allow really smart people to tell us what's important about how to change the world. We're excited about the volume of cool ideas that will come from the students."
To be eligible for the minor, students from any school at UVA must enroll in "Foundations of Real Estate Finance," a three-credit course, in the spring of their second year.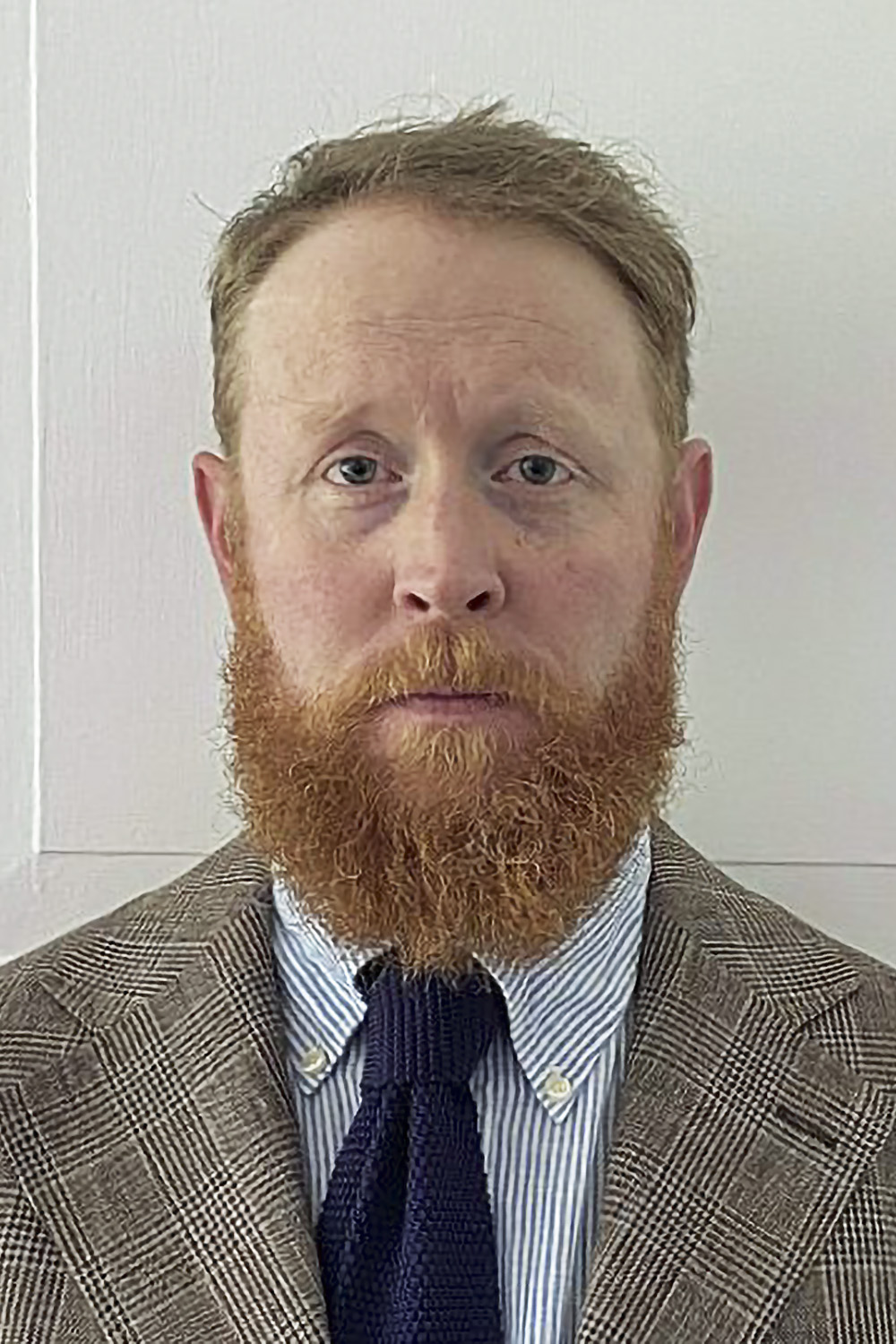 McIntire professor Drew Sanderford is looking forward to collaborating with other schools and departments across Grounds. (Contributed photo)
The curriculum core requires two courses in McIntire and one in the School of Architecture.
"There's always been a natural affinity between finance and design in the real estate business, and so it made a lot of sense to partner with our colleagues in Architecture, who already had this wonderful graduate certificate [program] in real estate," Sanderford said. "There are also natural connections to engineering, so it's a privilege to urge this forward together with [UVA Engineering] too."
"This gives us a chance to do exciting things at the undergraduate level and to learn from one another."
Students will gain firsthand experience with the data and analytical tools and techniques that are used in real estate analysis, real estate investment and land-use law.
"They can understand not only the aspects of the real estate industry, but also the nature of other related areas such as architecture, construction, finance, urban planning, and entrepreneurship," assistant professor of engineering Diana Franco Duran said.
"When entering the professional workforce, this interdisciplinary [approach] is vital to understand the various stakeholders and how they interact in these careers."    
Sanderford and longtime McIntire professor George Overstreet, along with Duran and architecture professor Ellen Bassett, serve as the minor's administrators.
Duran, who is the director of the construction engineering and management track in the Department of Engineering Systems and Environment's civil engineering program, said the opportunity to share an education platform with schools across Grounds is what excites her the most.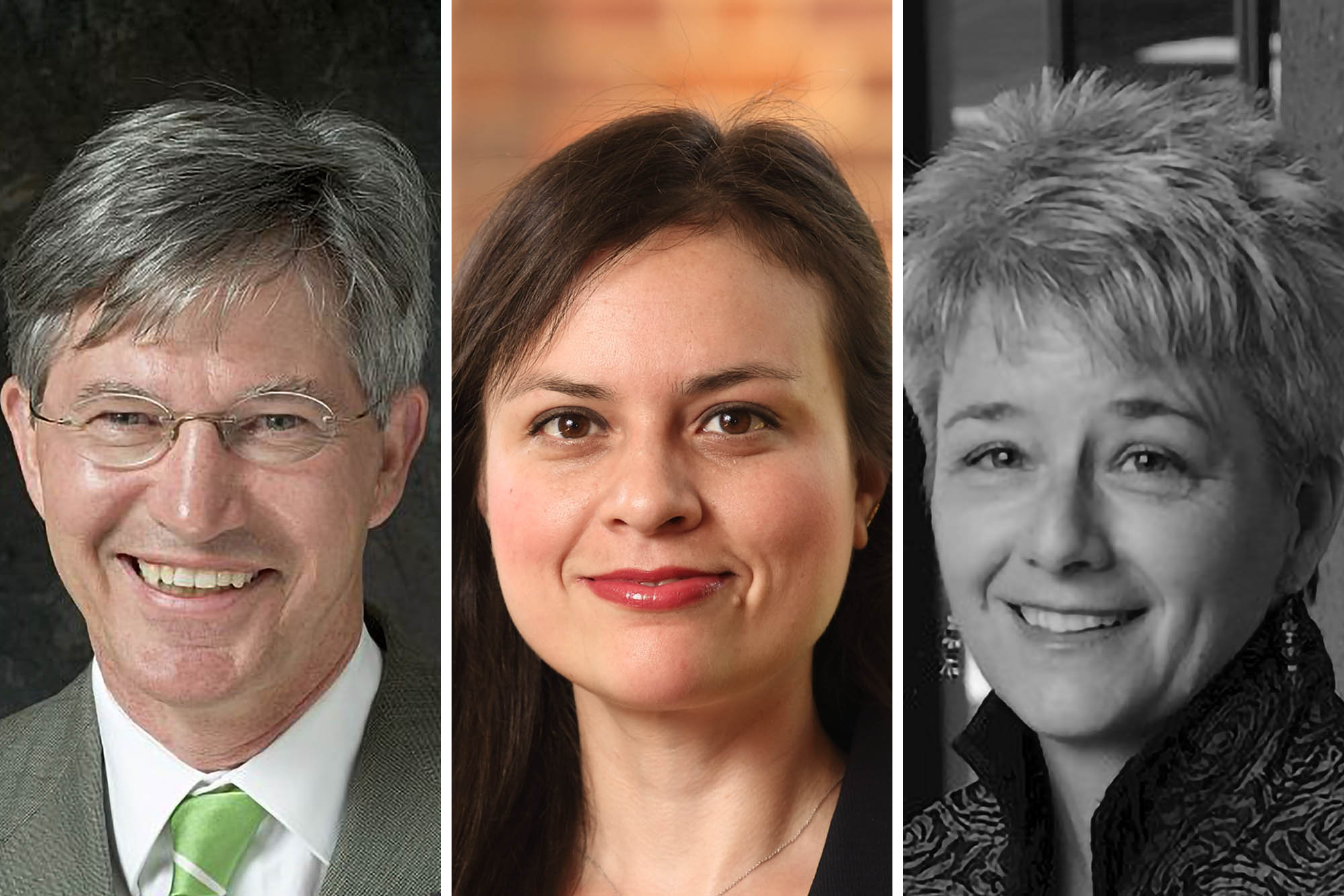 McIntire professor George Overstreet, left, assistant professor of engineering Diana Franco Duran and architecture professor Ellen Bassett are teaming with Sanderford to serve as the minor's administrators. (Contributed photos)
"This gives us the possibility of exposing real estate students to construction," Duran said. "As future professionals, real estate students will have to interact with construction companies regularly. So by understanding the construction business, the different types of construction projects, the complex nature of a project, and how the construction and real estate businesses interact and shape each other, they will be better equipped to enter the professional workforce."  
Sanderford added: "We hope we create space for discussion and engagement, and that discovery partnerships will emerge naturally from that, and that those will be reinforced and brought up in the classroom and hopefully will improve the curriculum that we're all delivering."
Sanderford said the minor would not have been created without the support and generosity of alumni and industry partners.
"Together, we're rolling something out that will help us to contribute to the UVA 2030 strategic goals," he said. 
Applications will be taken beginning Nov. 1 and are due Feb. 21, 2022, at noon. Decisions will be released March 24, 2022. Interested students can connect with the McIntire Office of Undergraduate Admission to learn more.
Article Information
September 16, 2021
/content/new-listing-uva-offer-real-estate-minor-beginning-spring