In February, just as the U.S. was bracing for a new and unknown virus, University of Virginia student Roneil Jackson learned that his wife – an ER doctor – was diagnosed with breast cancer.
That meant that their family had an additional adjustment to make as schools were closing and society was undergoing dramatic changes in response to the pandemic.
"She was going through chemo, which made everything more difficult," he said. "Our kids were at home and frustrated. Then you see that people are losing their jobs."
Jackson lives with his family in Washington, D.C., where his wife has since gone into remission, and is finishing his undergraduate degree online through the School of Continuing and Professional Studies at UVA.
During the pandemic, Jackson started to see children lined up at area schools to receive the lunches they would have received had schools been in-person. It helped lead him to a realization: every type of assistance helps, and everyone has help to offer. Seemingly small projects can make a big difference.
That idea grew into a project that now has Jackson coordinating assistance efforts in three different regions – his home state of Michigan, his current home in the nation's capital, and in Charlottesville, where he's worked through UVA Student Council to coordinate and distribute care packages that include toothbrushes and dental care kits.
He recently discussed these projects and what the 2020 experience has been like as an online student in the Bachelor of Interdisciplinary Studies program. 
Q. What made you decide to give back in this way, starting three programs in three areas?
A. I wanted to give something back. We've seen such great work from the faculty and staff at UVA. I want to make sure that they know that they are creating great students in their programs and that we like to give back. I wanted to make sure that the entire University knows that we have their back out there on Grounds.
Q. Your charitable work has included different projects in D.C., Michigan and here at UVA. How did the UVA project work?
A. So with a relatively small budget, about $300, I was able to put together about two dozen care kits with vital grocery and non-grocery items. I reached out to my Student Council leadership at UVA, who connected me with the local community food pantry to facilitate distribution.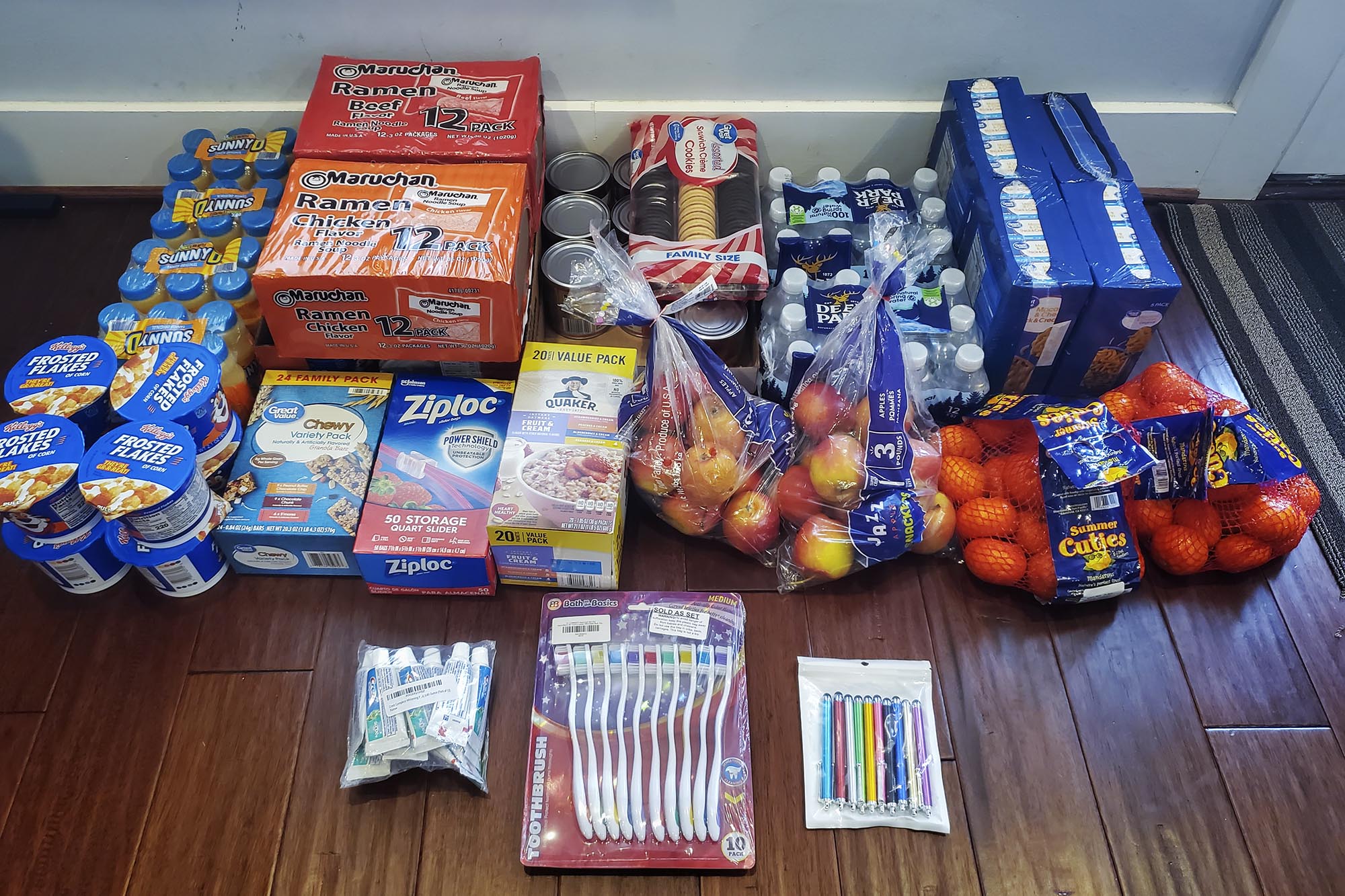 Jackson worked through UVA Student Council to coordinate and distribute care packages to children in Charlotesville during the pandemic, and made similar outreach efforts on Detroit and Washington.
Q. You're doing a similar project in Michigan. How did that come about? 
A. My cousin Jewell Jones is a state representative in Detroit. He's the youngest state rep ever. We reconnected in 2014 due to his interest in politics and community service. The project in Michigan will focus on getting those donated resources, food and dental care resources, to his constituents who are low-income residents.
Q. And in Washington, D.C., where you live? 
A. The focus here is on getting these resources through to the elderly and any grandchildren living in their household. I was raised by my grandmother and know the challenges facing these families, and I'm working through the constituent services office of my local city councilman, Brandon Todd.
Q. What motivated you to put all of this together?
A. My wife is in remission, and part of her healing has been to find some really interesting outlets to help other people. People are depending on us now; they are depending on this community of togetherness. She's had multiple surgeries, but is also doing interviews on breast cancer awareness for podcasts and helping to get the word out on prevention on social media. She's an inspiration. She's a doctor, and she'll be back in the hospital in the next month or so.
It just really made me look at ways I can help, and I think these kinds of small donations are things that people can do, and they can make a difference.
Q. You've still been taking classes as all of this has gone on. How has your academic year been going?
A. Academically, I've been thriving. When I first went to orientation, Dr. Stephen Levine [then director of the Bachelor of Interdisciplinary Studies program] kept telling us that this program could change our lives and transform us. And it truly has. I'm studying for the LSAT, and I want to go to law school after I finish my degree.
Everything has been coming together in the classroom, and that has also been a motivator for me to try and do my part to make sure others have the resources and nourishment they need to thrive and reach their dreams. I want to personally thank [SCPS] Dean Alex Hernandez, Dr. Levine, professors Charlotte Matthews and Anne Marie Plunkett and UVA Special Collections librarian Regina Rush for their overwhelming support during my tenure at UVA.
Article Information
December 2, 2020
/content/pandemic-small-help-can-make-big-difference-uva-student-found