Grammy-nominated singer, songwriter, rapper and drummer Anderson .Paak and his backup band the Free Nationals headlined this year's Springfest at the University of Virginia, bringing their 1970s-tinged R&B and soul sound to Grounds.
.Paak will be performing in June at the hugely popular Bonnaroo Music and Art Festival, but first took the stage at UVA's McIntire Amphitheater Friday night.
Getting him to the festival was a major coup for organizers. The University Programming Council's work began last April. The council polled students to see who they would like to headline the festival, which also featured performances by student groups and vendors.
Fourth- and third-year students Courtney Cuppernull and Sophie Liao, respectively, vice chairs of programming for the University Programming Council, said the 18th annual Springfest was the largest by far. 
Third-year student Maddie Budreau led the concert committee. "She's done an incredible job this year and was instrumental in getting Anderson .Paak and the Free Nationals as our Springfest artist," Cuppernull said.
Beyond the headliner, the event included student performers, multiple locations, and much more. Relive the fun with this lively photo essay by student photographer Richard Dizon.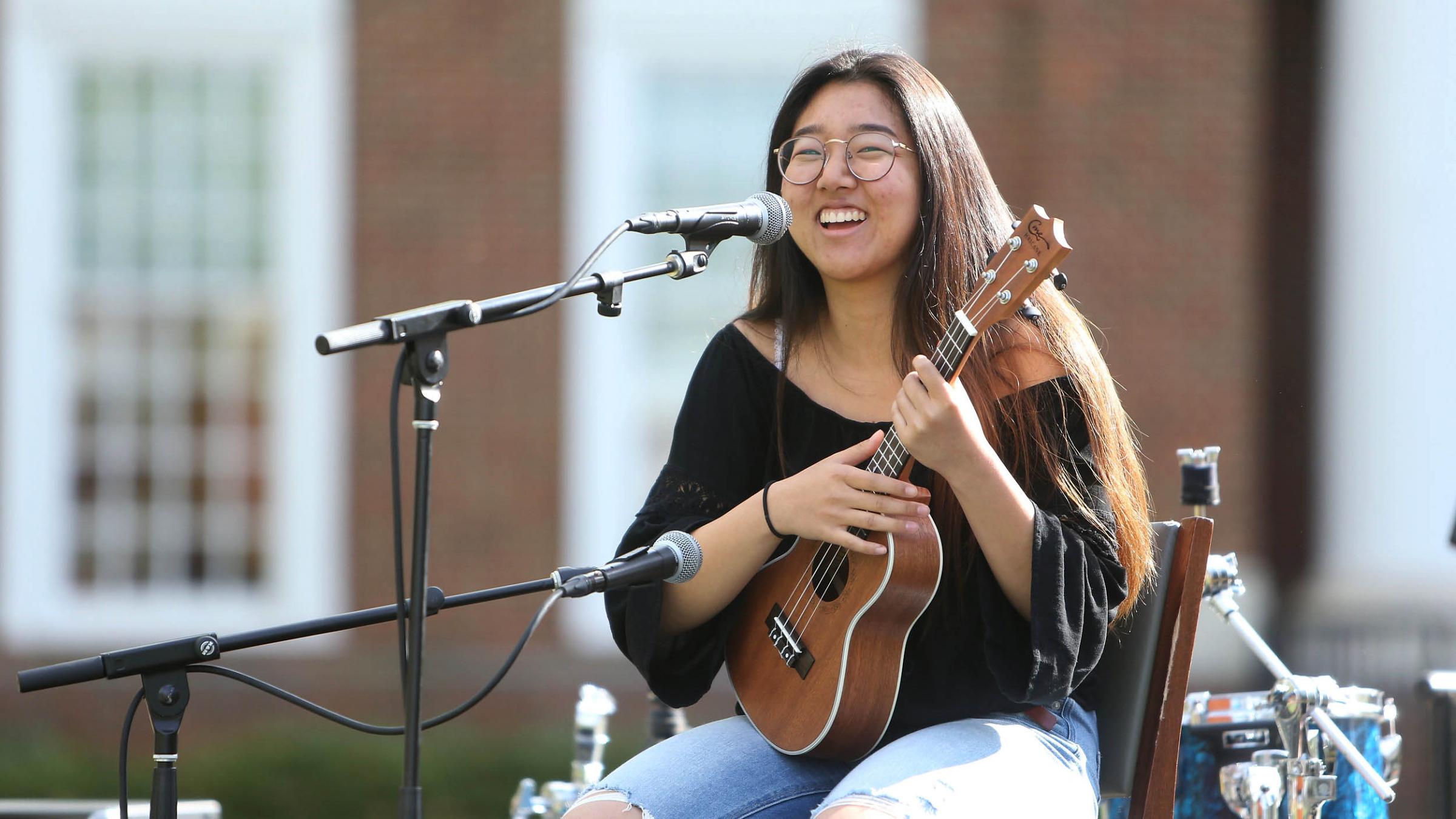 Dana Kim played her ukulele in front of Peabody Hall, one of the four locations of Springfest this year.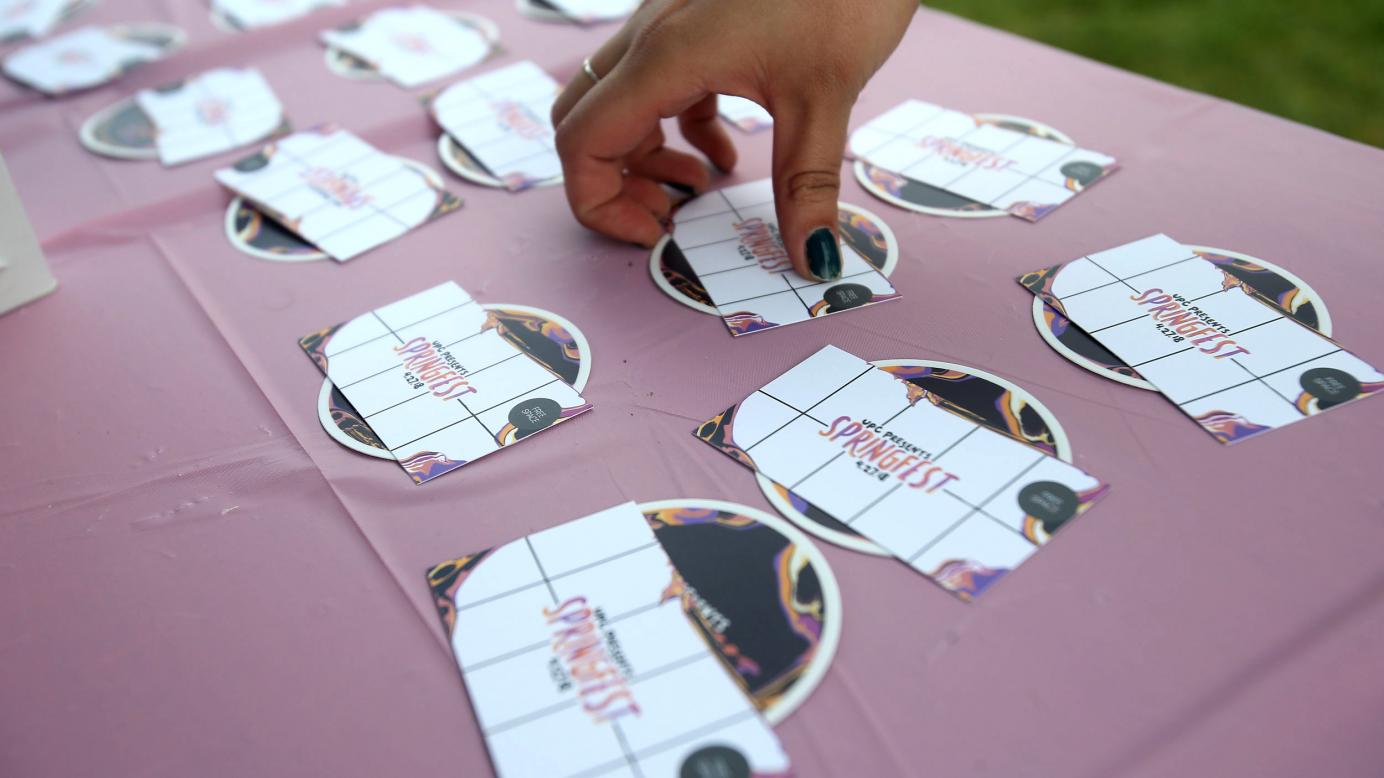 Organizers distributed punch cards so participants could keep track of how many groups they interacted with, to redeem for free food.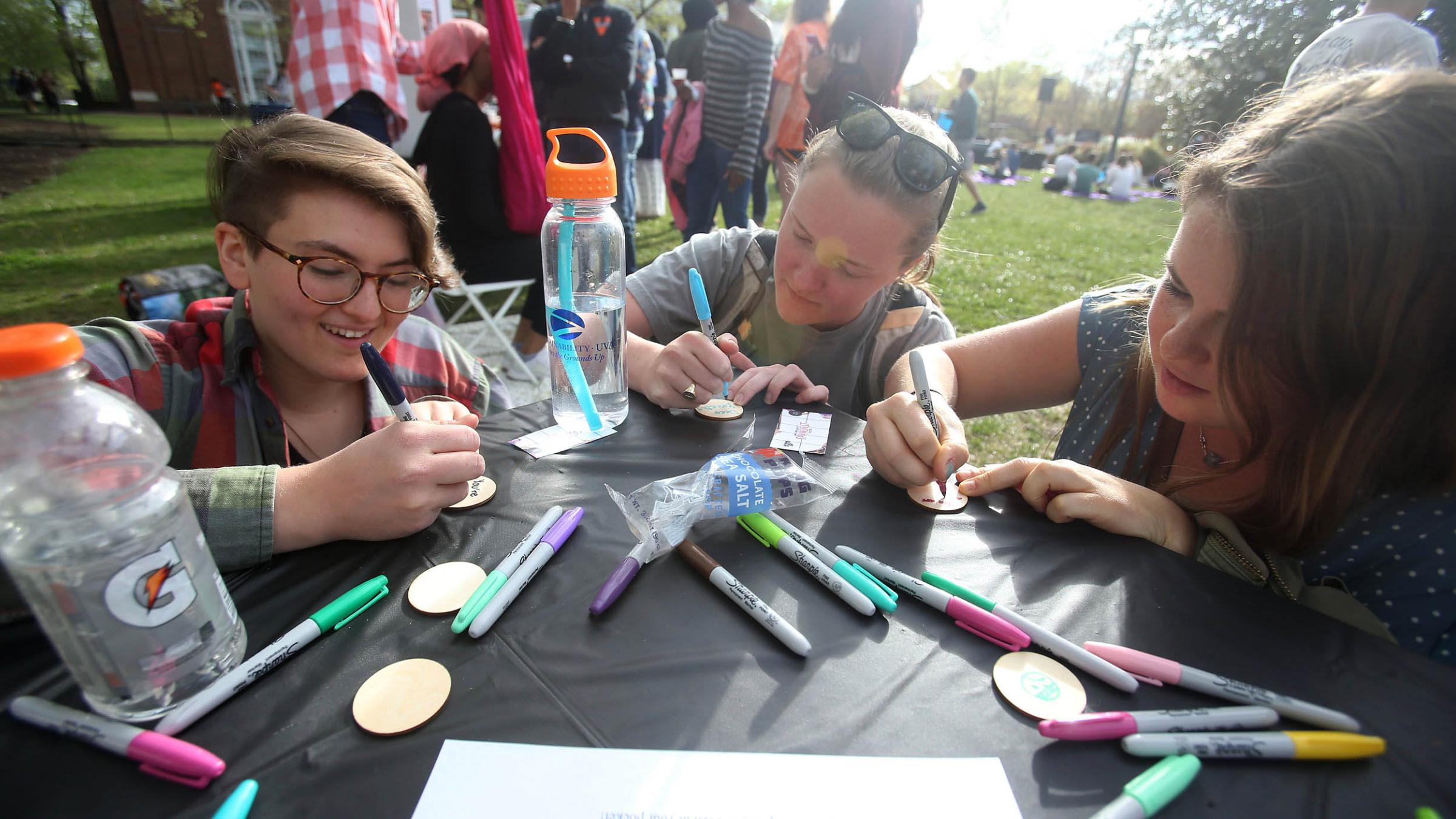 Members of the Jewish Leadership Council paritipcated in an activity at Springfest.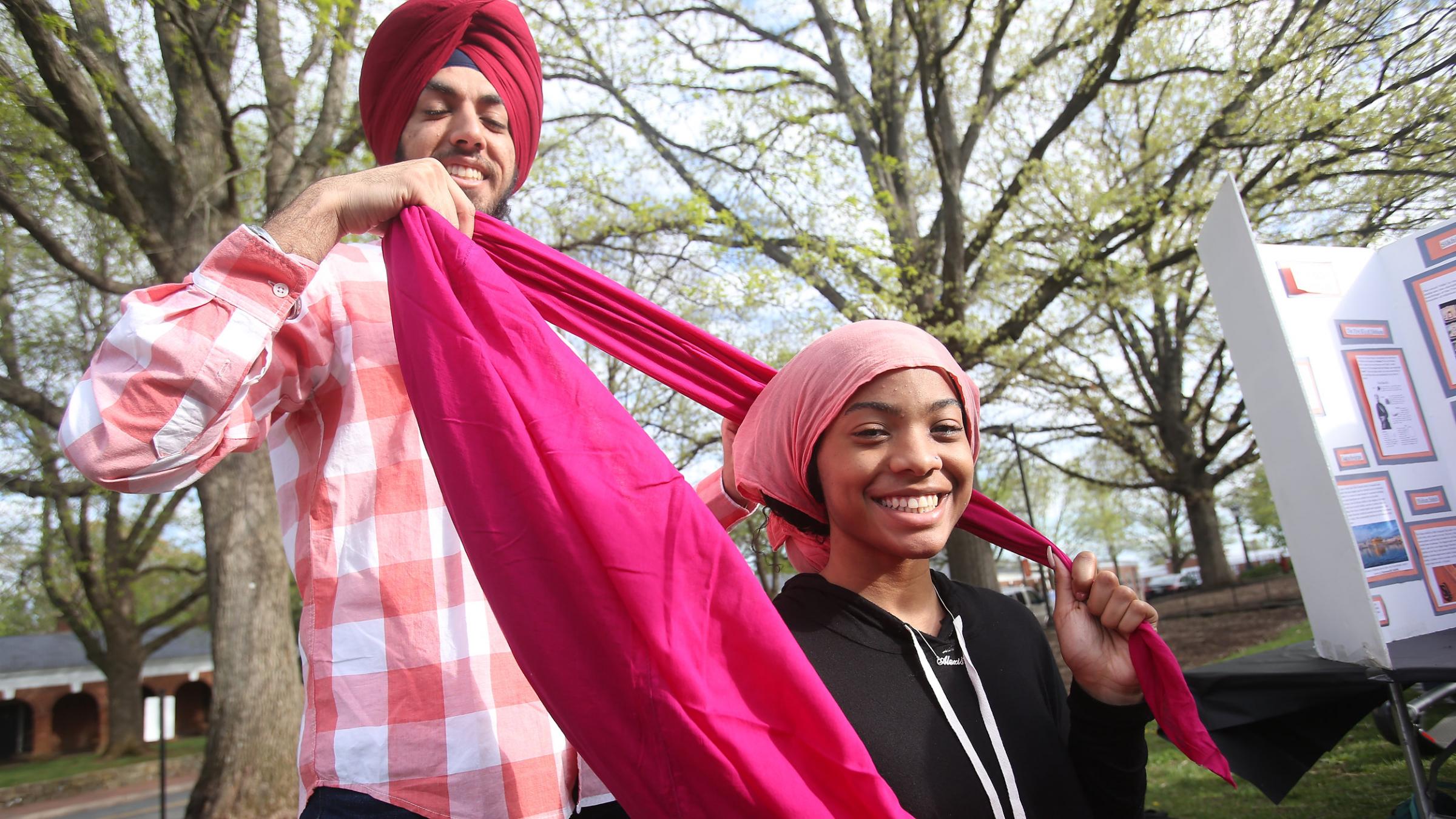 The Sikh Student Association organized a turban tying.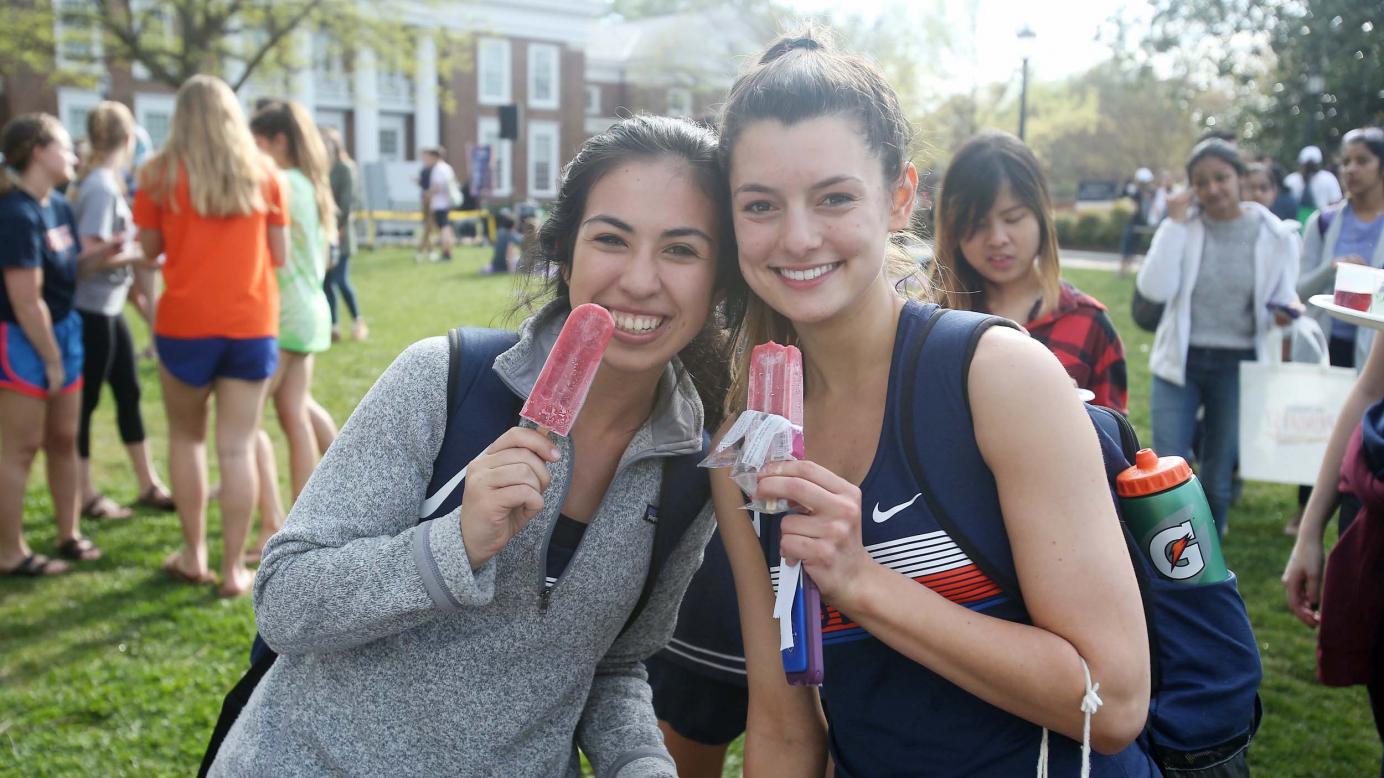 Students enjoyed free frozen treats from King of Pops.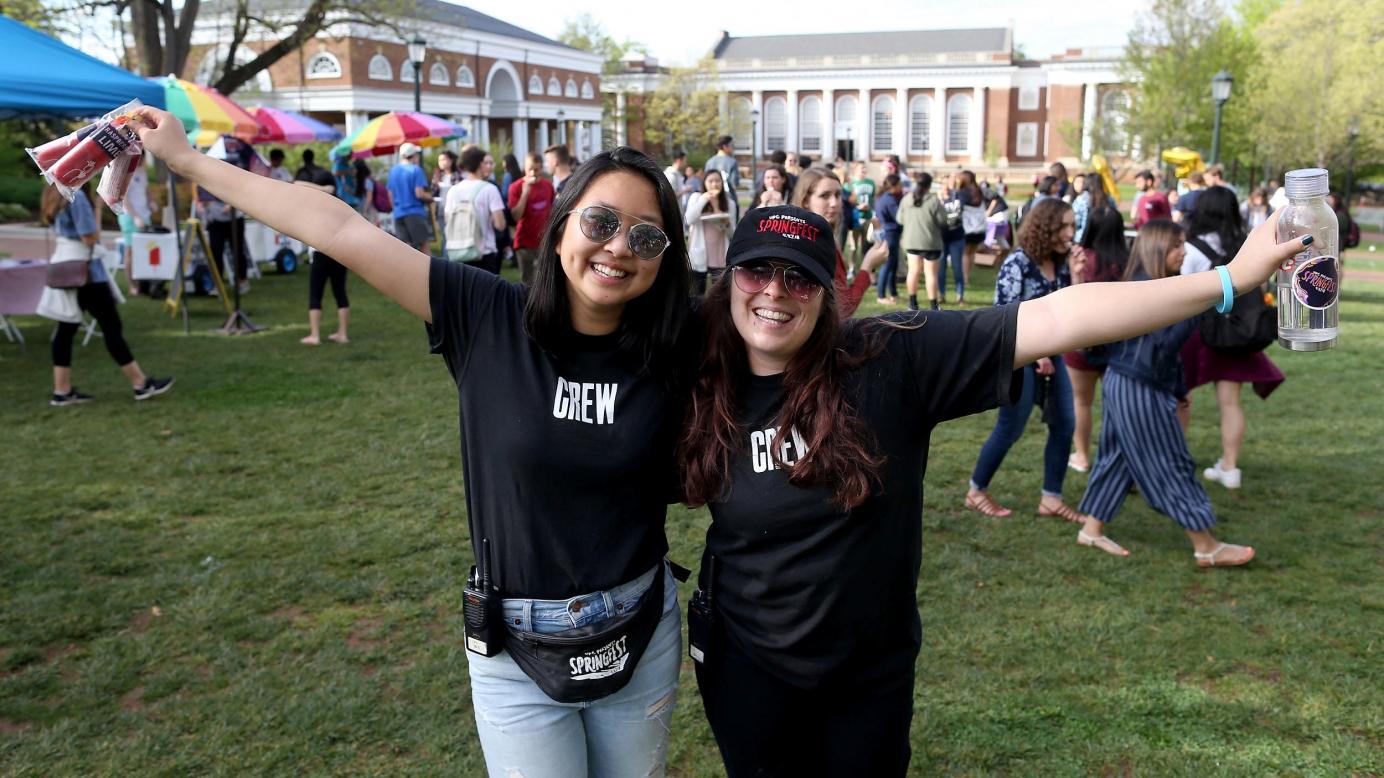 Sophie Liao and Courtney Cuppernull from University Programs Council helped organize Springfest this year.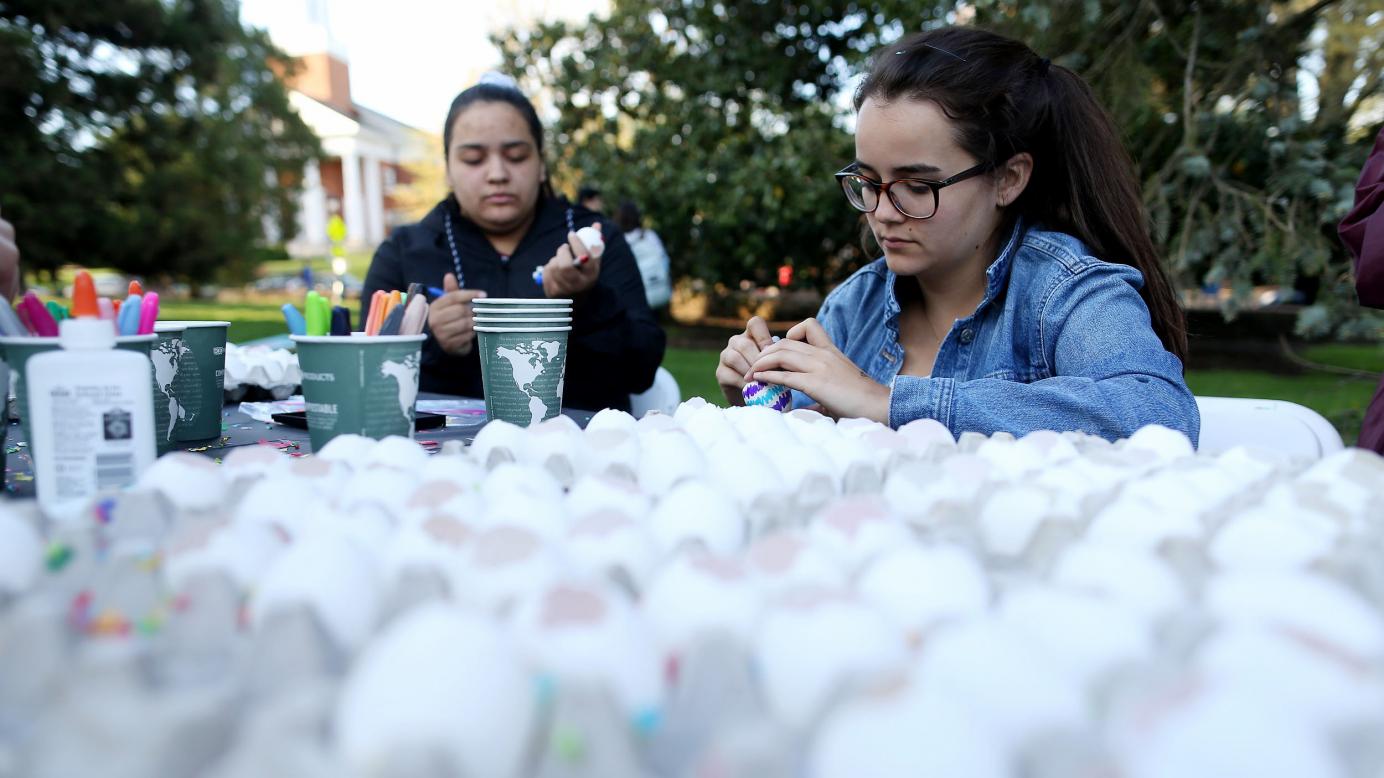 The event also featured crafts, such as this activity run by the Latinx Student Association.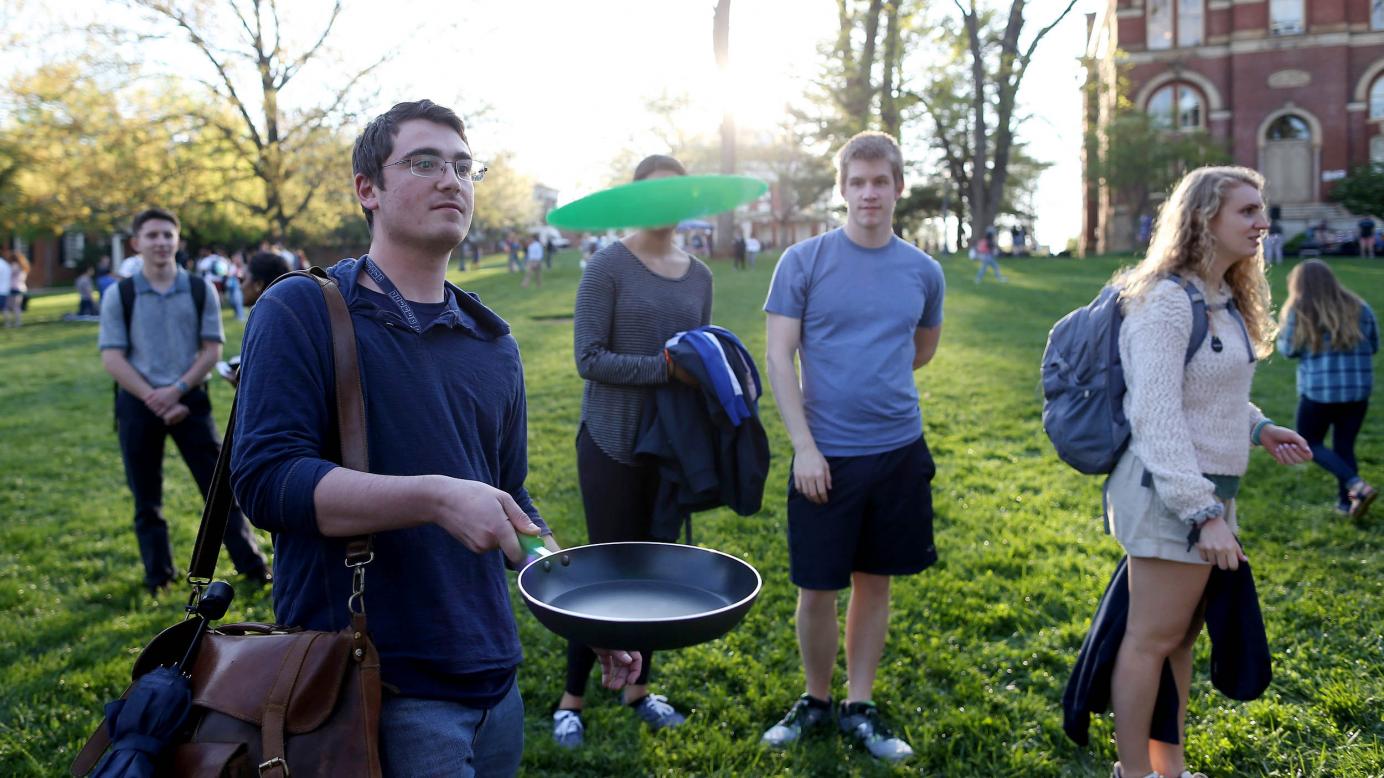 Pancakes for Parkinsons, an annual fall fundraiser at UVA, had students flip a fake pancake to practice for next year.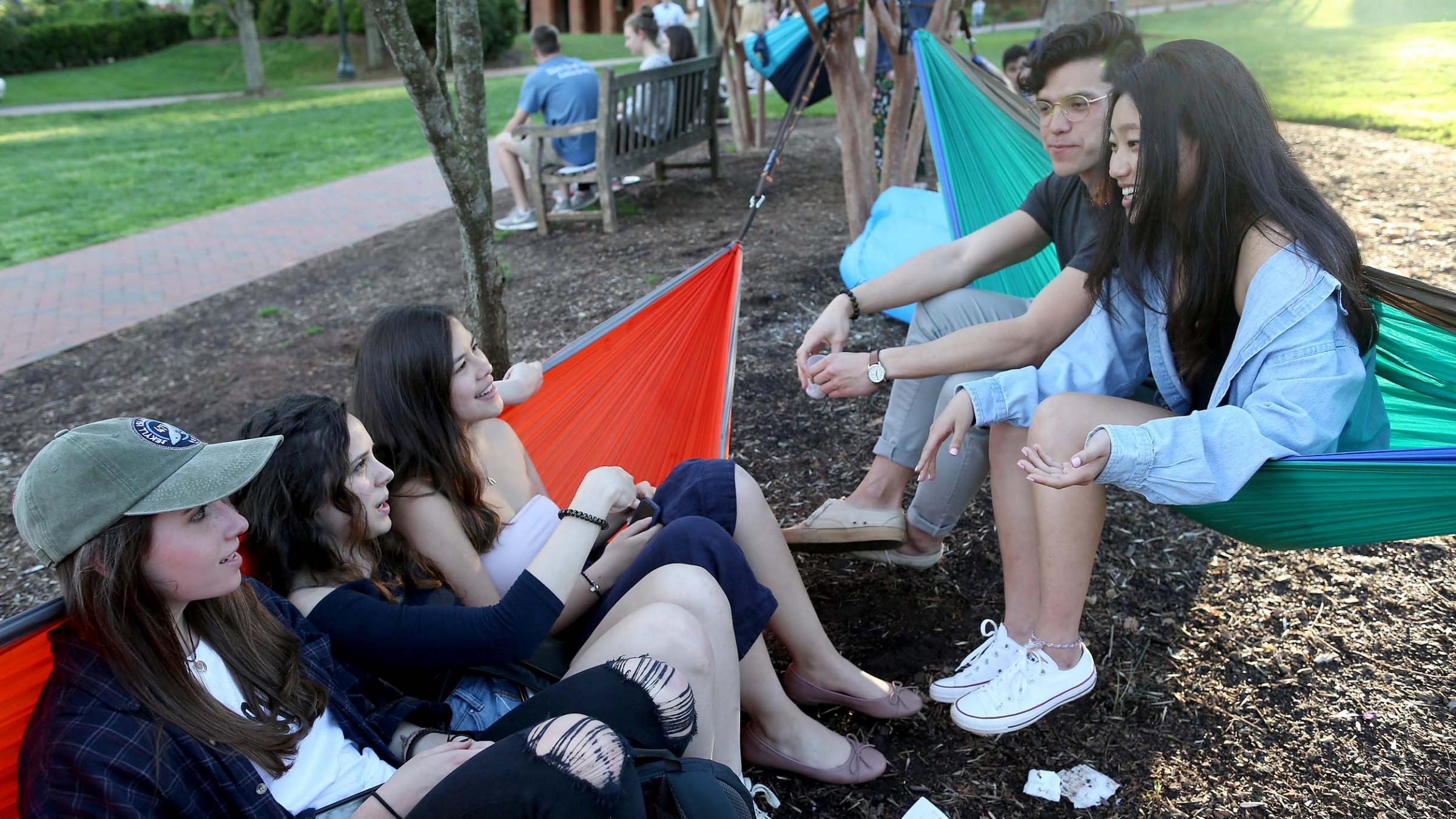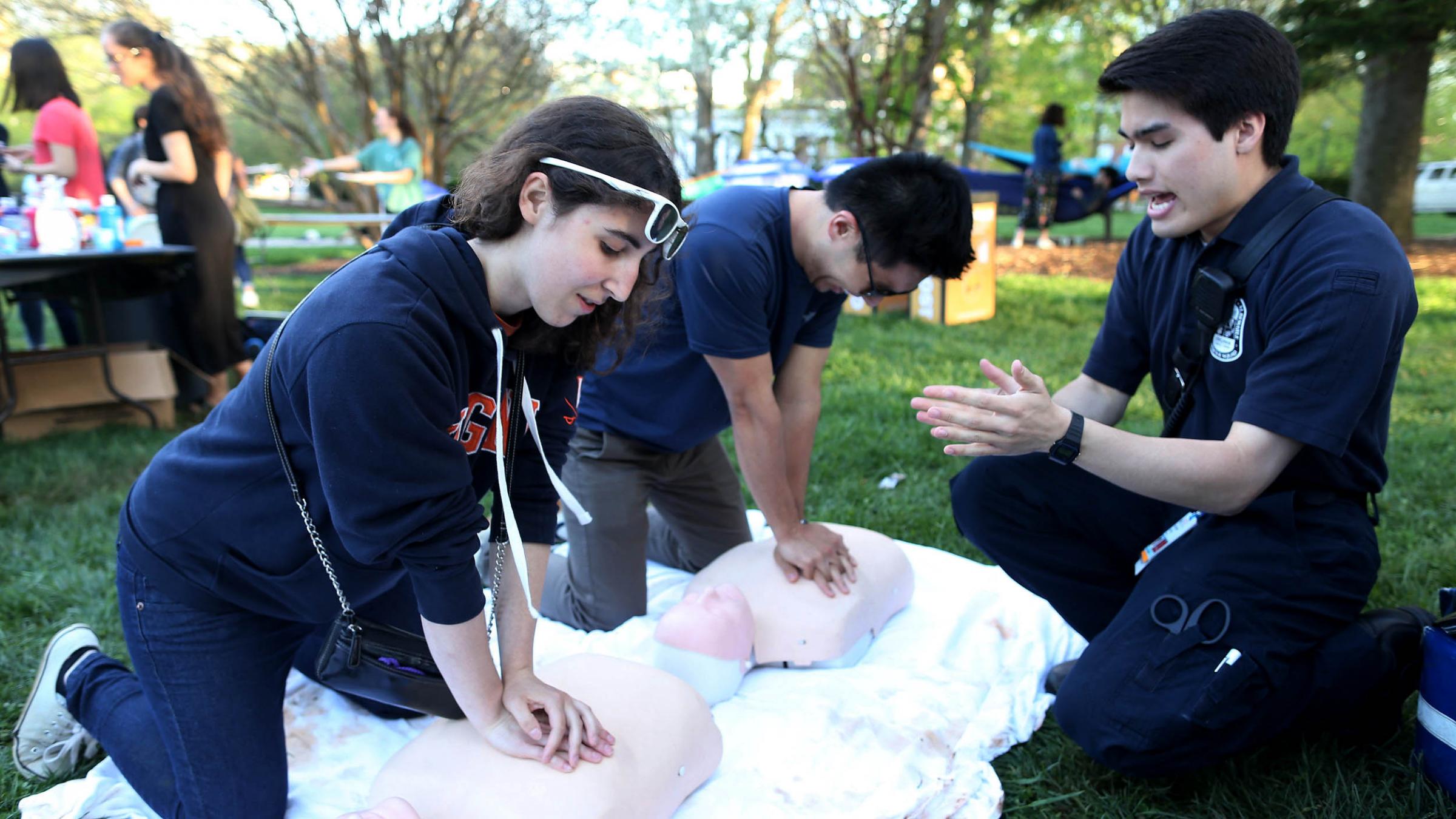 Charlottesville Albemarle Rescue Squad was on hand, teaching people how to perform CPR.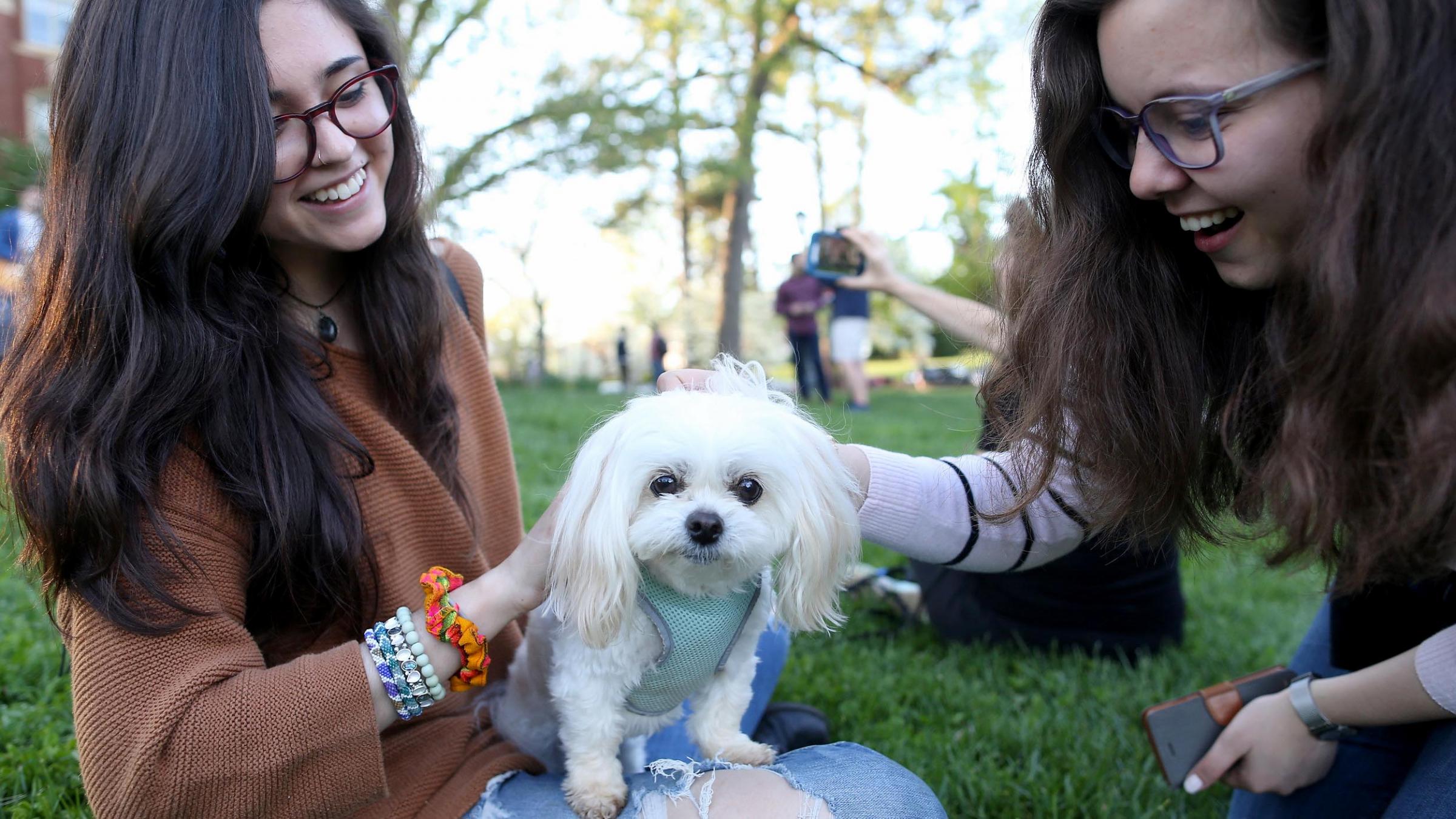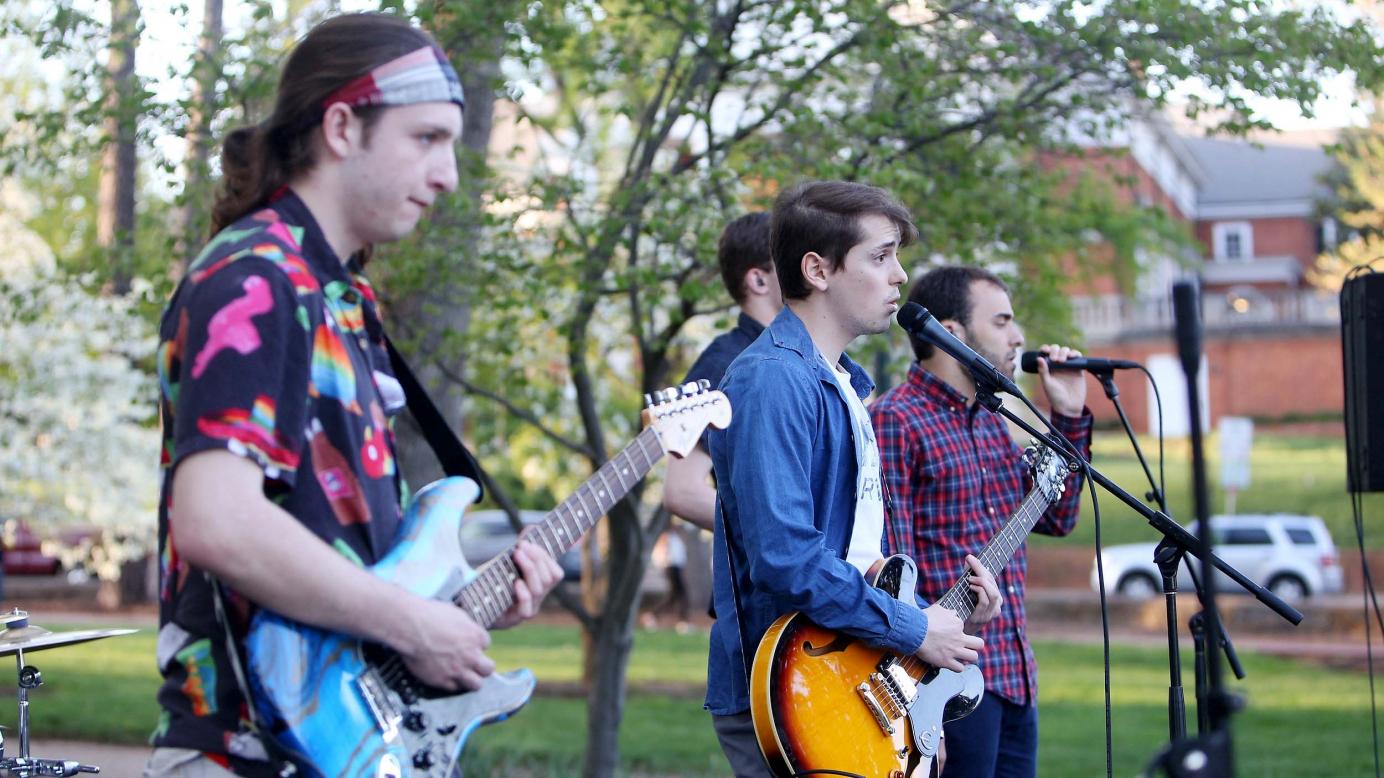 This band "Bad Bet" performed at the Tog, another of the four Springfest locations.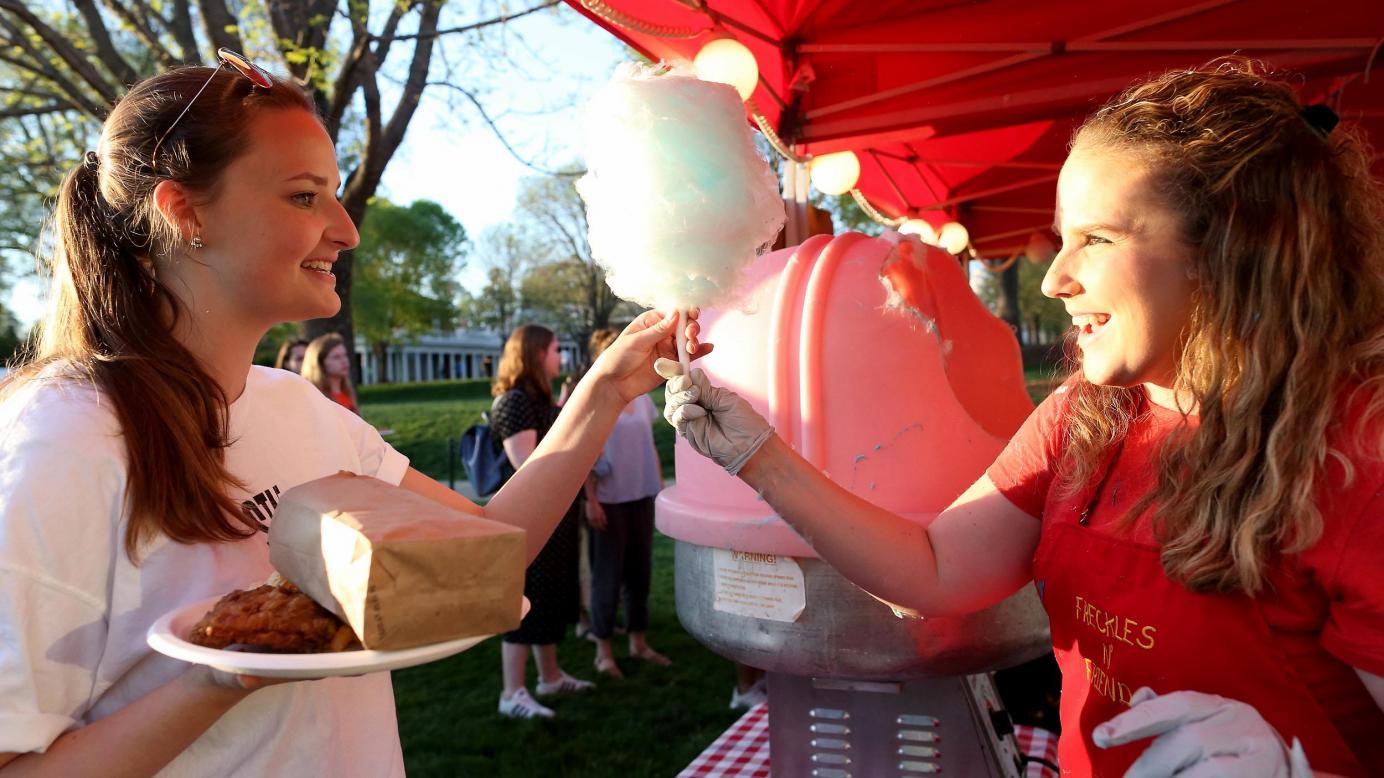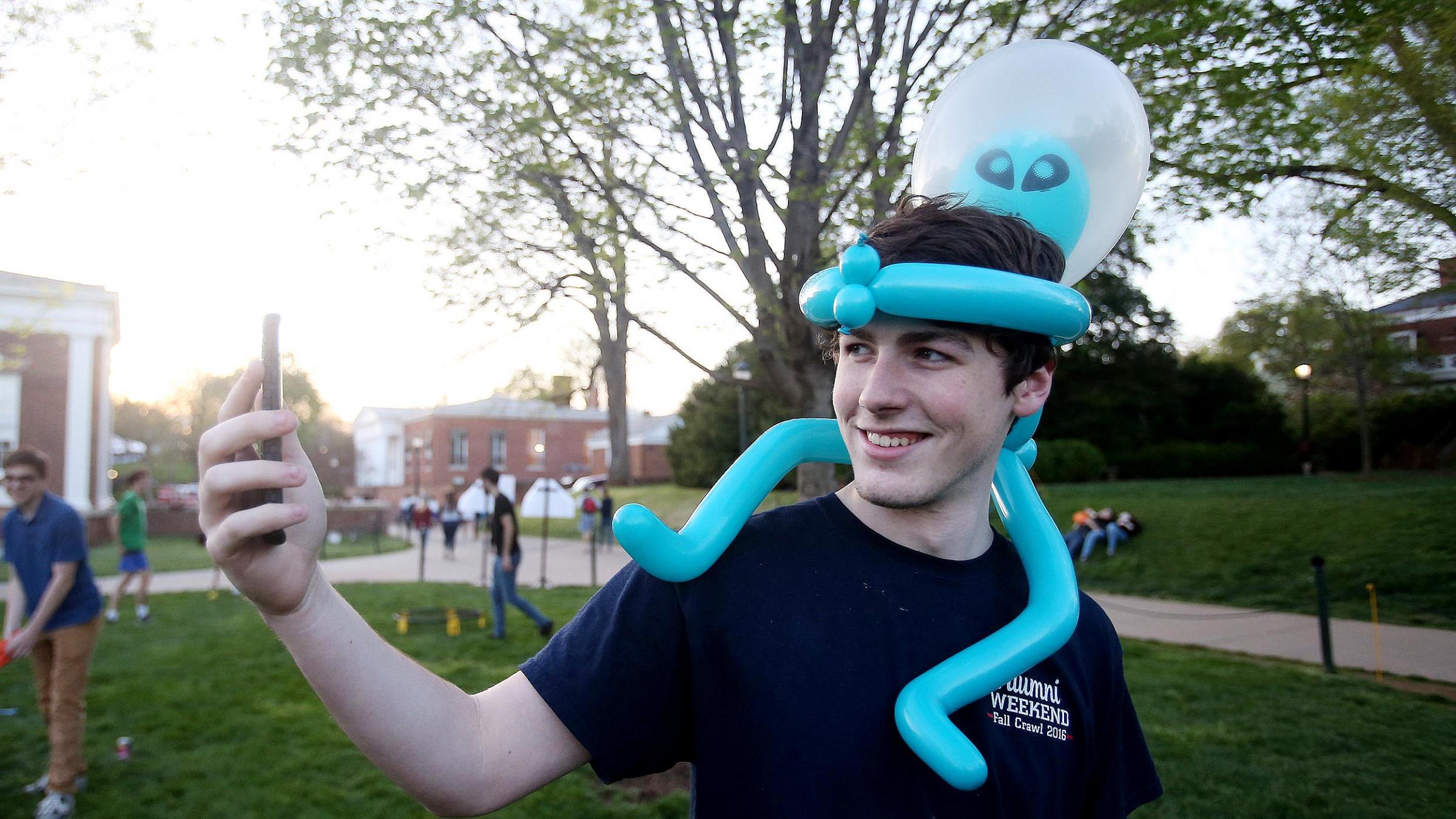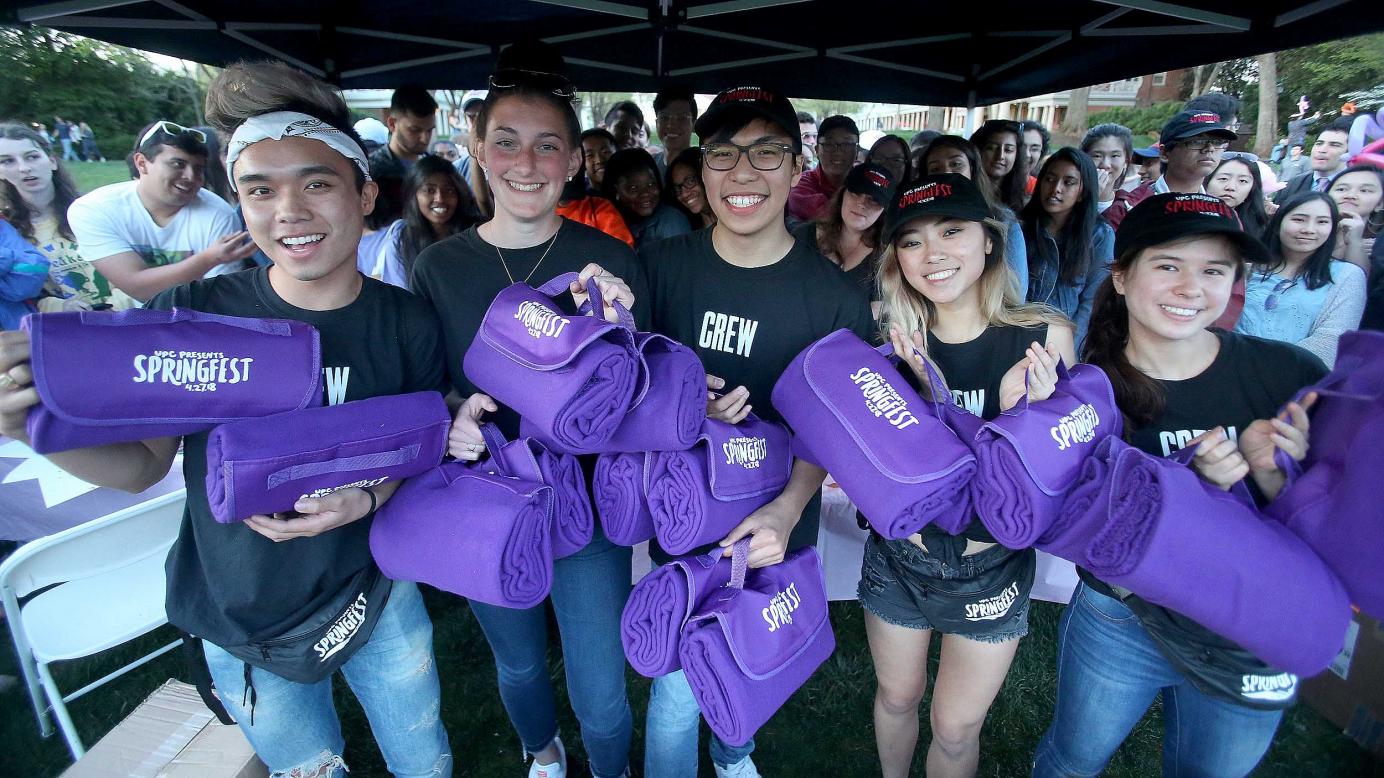 University Programs Council staff members gave out blankets, water bottles, phone stands, hats and more.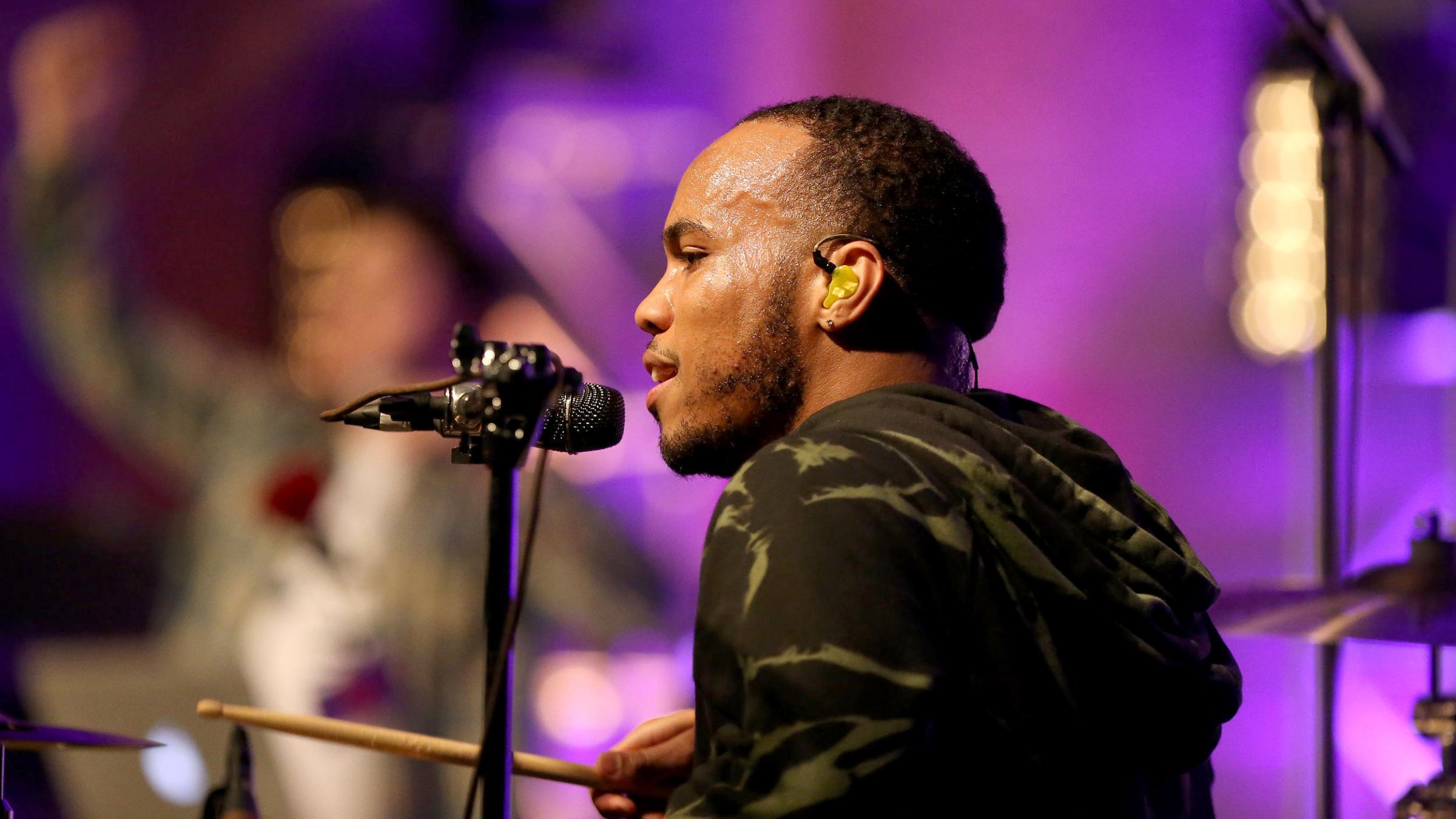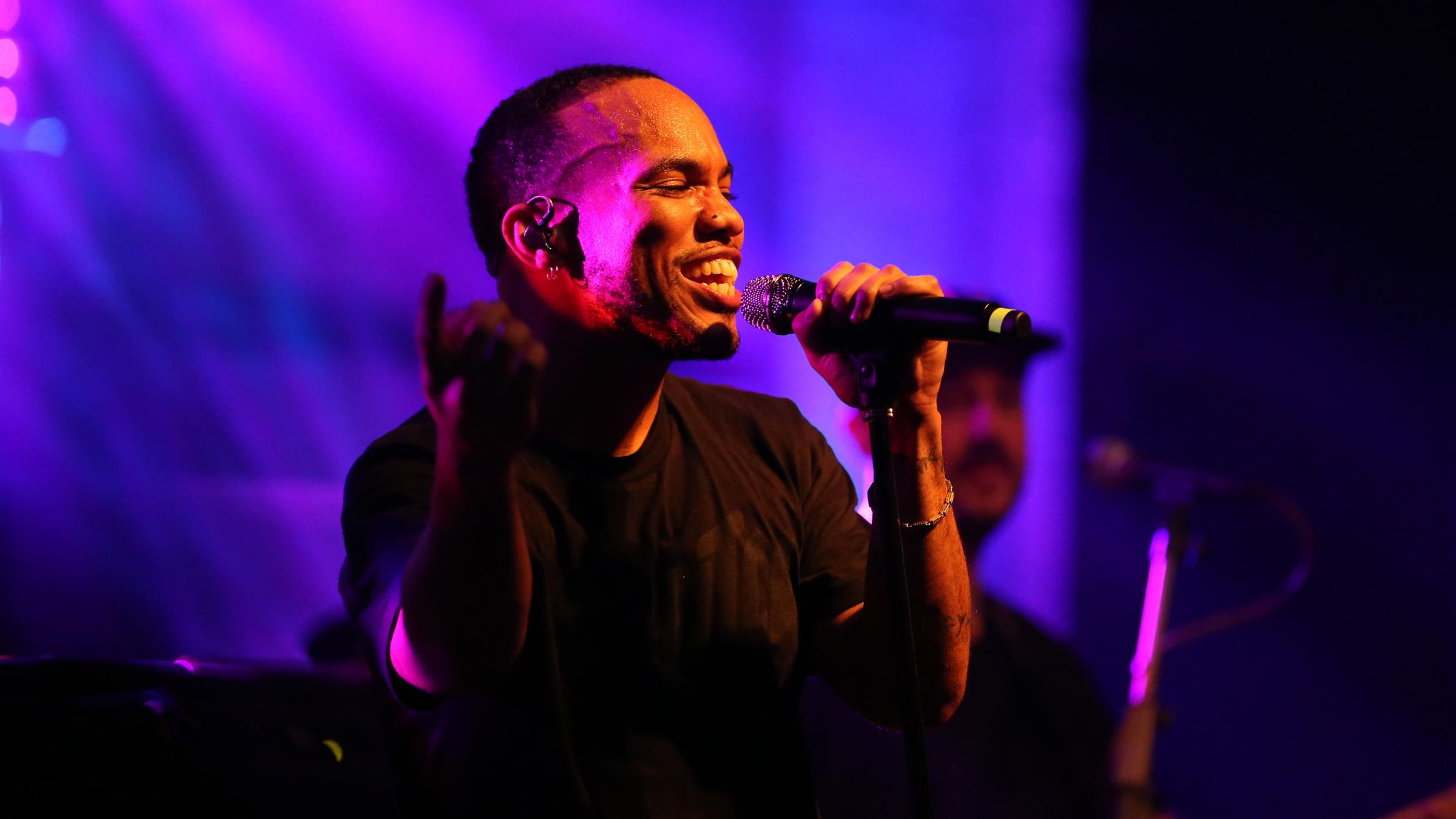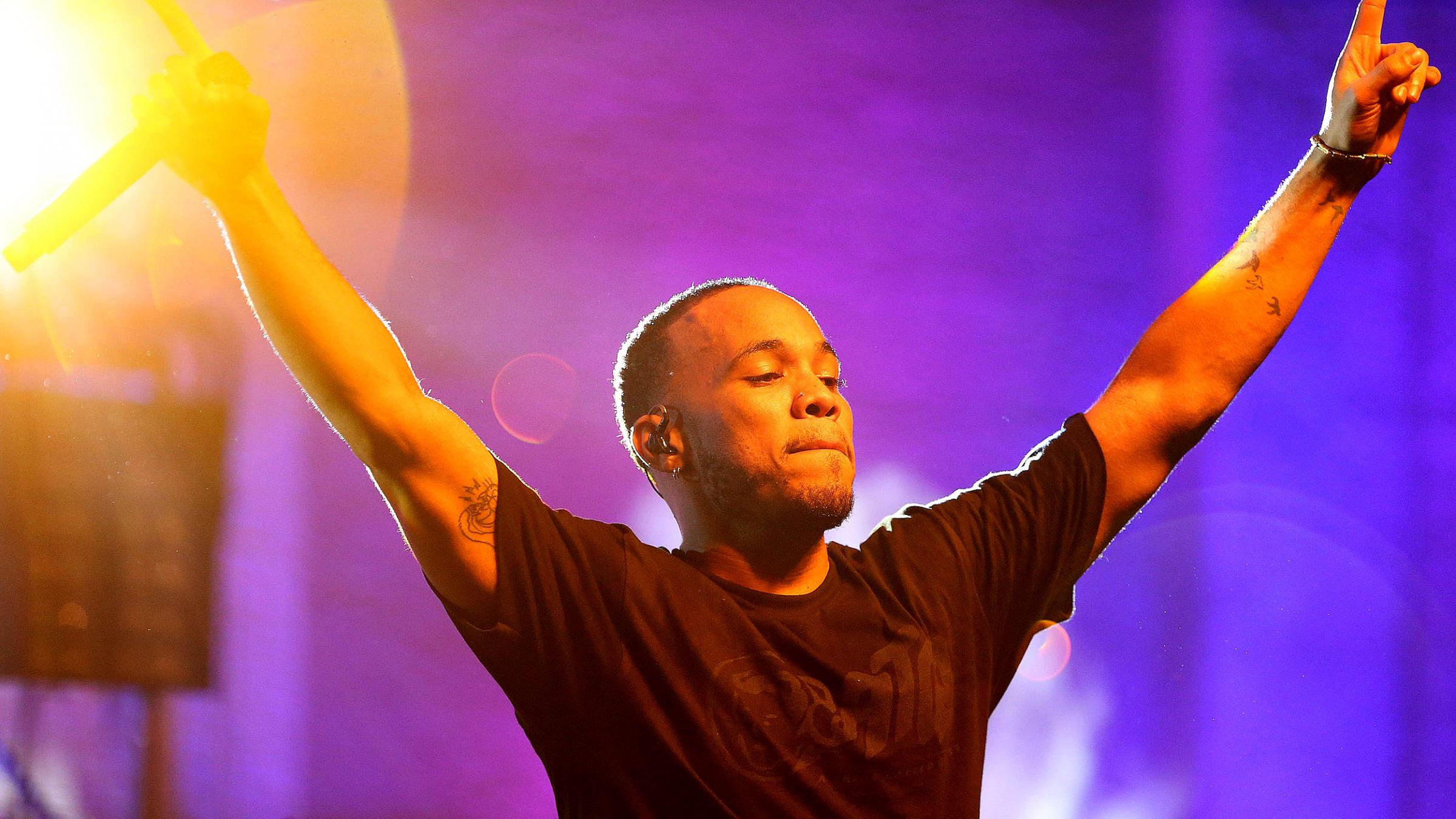 Media Contact
University News Associate Office of University Communications
jak4g@virginia.edu (434) 243-9935
Article Information
April 29, 2018
https://news.virginia.edu/content/photos-largest-ever-springfest-brings-grammy-nominated-rapper-grounds