In the two decades since her graduation, University of Virginia alumna Kait Dunton has produced six albums of original music, reached the Top 10 on jazz radio charts and toured the country as one of the genre's rising stars.
Asked if she could have imagined such a future as a UVA student, the pianist and composer chuckled.
"No way," she said.
One of her professors could, though. Dunton credits trumpeter John D'earth, a local jazz legend and longtime director of UVA's jazz performance program, with believing in her music even before she did.
The Spanish major had been playing piano for years, but had never really explored jazz or considered a career in music until she took D'earth's jazz improvisation class on a whim. She still remembers some of the first feedback he gave her.
"He kept saying that he heard something in my playing, or that he felt like I had a lot to give," she said. "No one had really said that to me before, and I started to get excited about what he was seeing, even when I didn't really believe it."
Now, she has made an album to thank him.
Called "Planet D'earth," the new album features 10 tracks – written by Dunton with two by D'earth – and performed by Dunton, D'earth, bassist Dane Alderson, drummer Jake Reed and Bob Mintzer on tenor sax. The sound is smooth and classic, with D'earth's signature trumpet and other horns adding verve.
"I wrote it with his style in mind, or with some piece of advice that he has given me, something he has inspired me to think about," said Dunton, who, like many of D'earth's former students, has kept in touch with her mentor long after graduation.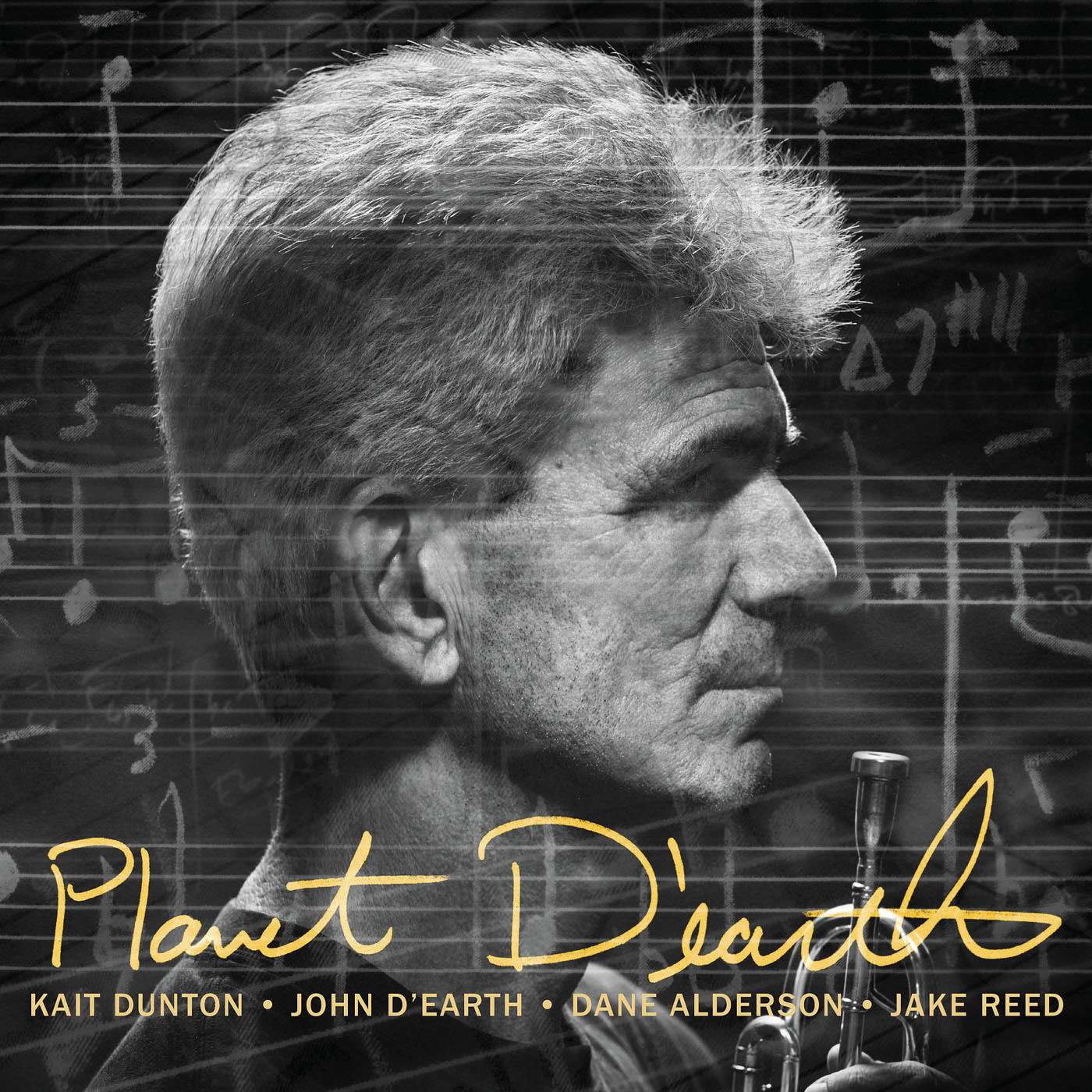 D'earth, who did not know the name of the record until later in the process, was touched by the gesture.
"I have watched Kait's career with so much interest, and I am very proud of her," he said. "Not many people have achieved what she has achieved in music. … She is a consummate composer, and her music is very artistic and very accessible at the same time, which is quite a feat."
The five musicians recorded the album in Los Angeles and did a short tour in California in May, with performances in Los Angeles and in several smaller towns along the coast – many of them attended by UVA alumni. Further performances on the East Coast are planned for the fall, and D'earth hopes to bring Dunton and the other musicians to Charlottesville for master classes with his current students.
"I want to weave the tour together with a residency for the musicians at UVA, and concerts in the area," he said.
This is not the first time D'earth, who has been at UVA for more than 30 years, has collaborated with former students. He estimates he has recorded albums with 10 or 20 different alumni later in their careers. One collaboration, with former student Jack Kilby, won "Best Jazz Album" at the 2019 Wammie – or Washington Area Music – awards in Washington, D.C. 
Dunton attributes those enduring connections with students to D'earth's willingness to truly pay attention to their music and what they hope to say with it.
"He's not afraid to connect with people on a deeper level," she said. "Talking with his other students, they all feel like I do – they all love what he gives to people through music and feel connected with him long after they graduate."
D'earth deflects attention to the personal nature of the work itself.
"The work that musicians do is personal; you have to bring yourself into it as a person. We all try to do that, and you meet people who become indelible in your life," he said. "They do the work because they can't help it, because they love it so much, and you become part of that journey with them."
It doesn't hurt that D'earth has been training his own future collaborators and even employers – a joke not lost on him.
"It's humorous to me because, at my age, I am now getting a lot of work from my former students," he said. "It's a funny kind of job security, and I love it."
Media Contact
Article Information
June 14, 2019
/content/planet-dearth-alumna-pays-musical-tribute-inspiring-professor