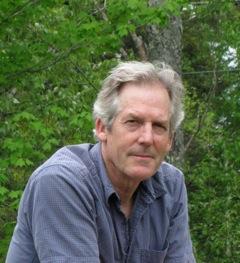 Michael Collier, author of "Make Us Wave Back" and winner of an Academy Award in Literature, will read his poetry at the University of Virginia Bookstore on Oct. 29 at 8 p.m. The event is free and open to the public.
Collier's visit as a Rea Lecturer will include an opportunity for creative writing students in the M.F.A. program in the Department of English to hear him talk about the craft of writing poetry.
Collier was born in Phoenix and received his M.F.A. from the University of Arizona in 1979. He has been a professor at the University of Maryland since 1984, guiding the M.F.A. program.
He is the author of "The Clasp and Other Poems," "The Folded Heart," "The Neighbor" and the "The Ledge," which qualified as a finalist for the National Book Critics' Circle Award and won the Los Angeles Times Book Prize for Poetry.
In addition to receiving the Academy Award in Literature, given annually to eight writers by the American Academy of Arts and Letters, his accomplishments include receiving a Guggenheim Foundation fellowship, two National Endowment for the Arts fellowships, the Alice Fay di Castagnola Award, a Pushcart Prize, the Thomas Watson Fellowship, and the "Discovery/The Nation" award.
He is director of the Bread Loaf Writers' Conference, the longest running writers' conference in the country.
The Rea Visiting Writers Series is funded through the Dungannon Foundation in memory of Michael Rea, an ardent supporter of the arts and U.Va.
— by Ashley Patterson
Media Contact
University News Associate Office of University Communications
anneb@virginia.edu (434) 924-6861