Unmasked shoppers in grocery stores, restaurants operating at full capacity, concerts in full swing – these are some of the scenes that have emerged over the last couple of months, thanks to plateauing COVID cases and uptakes in vaccinations.
But just as restrictions have been relaxed, a new obstacle has been thrown into the mix: Previously known as variant B.1.617.2, after emerging in India and hitting the United Kingdom especially hard, the new Delta variant has threatened progress in the U.S., and dimmed the light at the end of the tunnel.
In early June, the Delta variant accounted for about 10% of new COVID-19 cases in the U.S. By the end of that month, the number had reached as high as 30%. Just over a month later, Delta now makes up more than 90% of all new cases nationally.
UVA Today sought clarification about the Delta variant from the University of Virginia's Dr. William Petri, vice chair for research in the Department of Medicine, a chaired professor of infectious disease and international health and the head of a lab that has been studying treatments, vaccines and effects of COVID-19 since the beginning of the pandemic.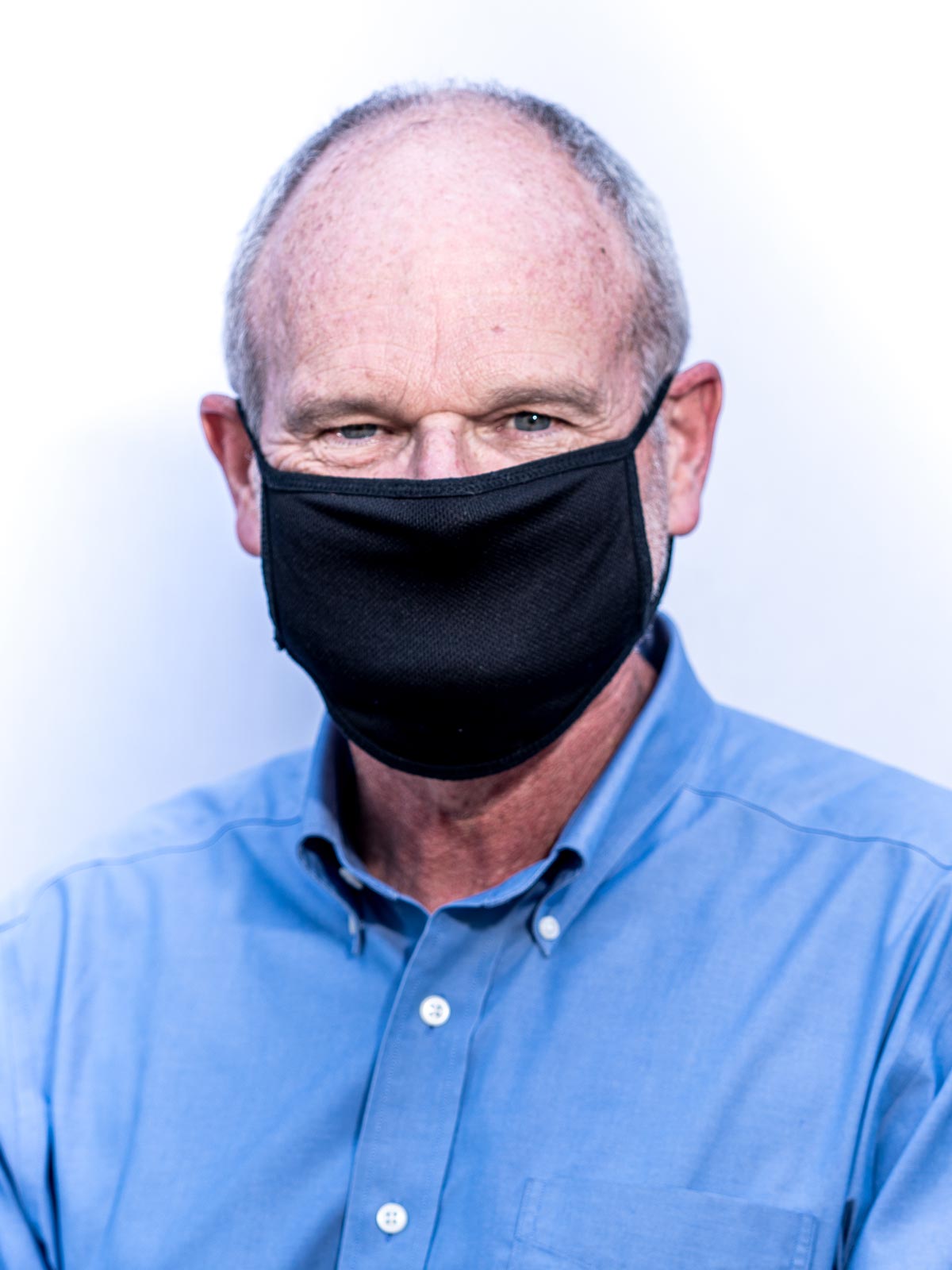 UVA's Dr. William Petri is vice chair for research in the Department of Medicine and a chaired professor of infectious disease and international health. (Photo by Sanjay Suchak, University Communications)
Q. What are the overall numbers of new cases?
A. We are unfortunately entering the fifth wave of COVID-19 in the U.S. There has been a 480% increase in daily cases of COVID-19 in the U.S. since we reached the nadir after the fourth wave on June 19. We are currently experiencing almost an exponential rise in cases over the last two weeks. The good news is that we are still 73% lower in daily cases, and 90% lower in deaths, than at the overall peak on Jan. 10.
Q. What is happening in Virginia and in Charlottesville-Albemarle?
A. On Aug. 2, there were four cases diagnosed in Charlottesville and nine in Albemarle County. Statewide, there has been a three-fold increase in daily cases (from 140 to 440) and four-fold increase in test positivity from mid-June to the end of July. It seems likely to me that we will have a fifth wave of COVID-19 in our area due to one, the delta variant; two, only 54% of Virginians being fully vaccinated, and three, because we are moving into cooler weather where transmission is expected to be higher.
Q. In the last couple of months, what portion of new COVID cases are due to the Delta variant? 
A. The delta variant (originally identified in India) has increased from 1% of U.S. COVID cases on April 24, 2021, to 85% this week. Concurrently, the alpha variant (identified first in the U.K.) has declined from 65% in April to 6% this week, while gamma (from Brazil and Japan) has been steady at less than 10% of all isolates since April.
Q. What has the recent Provincetown, Massachusetts, outbreak showed us about the new variant? 
A. The most concerning issue was that the amount of virus in the noses of breakthrough cases in vaccinated individuals was the same as in unvaccinated people, suggesting that vaccinated individuals could become nasally colonized and spread the virus. One should be reassured, however, that the Pfizer mRNA vaccine has shown to be 88% effective at preventing symptomatic COVID-19 due to the delta variant (compared to 94% effective for the alpha variant).
Just to note, by July 26 a total of 469 COVID-19 cases were identified in Massachusetts residents, half of whom were residents of Barnstable County where multiple large gatherings were held from July 3 to 17. Seventy-four percent were symptomatic and five were hospitalized, but with no deaths. Seventy-four percent of cases occurred in fully vaccinated individuals.
Q. When do you anticipate people will start receiving booster shots? What does this look like? How often should booster shots be expected?
A. Booster shots are likely to be recommended this fall for individuals who are substantially immunocompromised – for example, for kidney transplant recipients, hemodialysis patients, individuals with autoimmune diseases on biologics, all of whom have had lower than expected responses to primary vaccination. For the rest of us, the current 88% effectiveness of the mRNA vaccines against the delta variant do not indicate a pressing need for a booster. Eventually there will be a booster, just as there is for almost all vaccines.
Q. When do you expect children under 12 to be vaccinated? 
A. Clinical trials are ongoing, and the expectation is that the vaccines will receive FDA emergency use authorization approval for ages 2 and up in the late fall or early winter of this year.
Of course, children ages 12 and up are currently eligible for vaccination.
Q. Are we seeing an uptake in vaccinations in areas that had previously low vaccination rates?
A. Mississippi and many of the other states in the deep South stand out for having as few as 40% of the population having received at least one dose, compared to 62% in Virginia. Unfortunately, the number of vaccines administered has been stagnant at about 500,000 per day since the end of June.
Q. Is UVA researching the Delta variant at any capacity?
A. Yes, in two ways.
At the UVA Hospital, Drs. Jen Sasson, Patrick Jackson and I are leading an FDA-approved, double-blind clinical trial to test if blocking the cytokine IL-13 will improve COVID-19 treatment for patients with the delta variant. Dr. Allie Donlan (also at UVA) and I discovered that IL-13, a contributor to lung disease in asthma, was a cause of respiratory failure in COVID-19. Since the study opened to enrollment last month, we have enrolled two subjects. While I hope that enrollment will stay slow (i.e., I hope we will not have the fifth wave of COVID-19), if we do have another wave, this work promises to improve hospital care for the sickest patients. This study is being supported by the Virginia Catalyst and by the philanthropist Paul Manning.
The second way we are researching the delta variant is by making an intranasal vaccine. This is work headed up by Dr. Mayuresh Abhyankar and myself at UVA. Our hope is that vaccination directly into the nose will prevent the current situation, where the mRNA vaccines do not appear to be providing immunity in the nose. And of course, such a vaccine will be needle-free, if you are like me and do not like jabs!
Q. Any last thoughts?
A. The landscape of COVID-19 continues to change rapidly. I think we are all staying tuned to the latest scientific data and advances, with the one constant our gratitude to the health care providers on 4 and 5 South COVID-19 wards at UVA Health (and their counterparts at Sentara Martha Jefferson) who are caring for our community.
Article Information
August 4, 2021
/content/qa-bill-petri-current-research-findings-potential-effects-new-delta-variant