Researchers at the University of Virginia's Anheuser-Busch Coastal Research Center on the Eastern Shore are studying this phenomenon and the many other effects of climate change on the natural environment and coastal communities. In October, Cora Johnston, the site director at the research center, went on a low-altitude flyover of the coastal marshes and barrier islands of the Eastern Shore, as well as over Norfolk, to photo-document what happens to that area during the highest predicted tide of the year – a "king tide."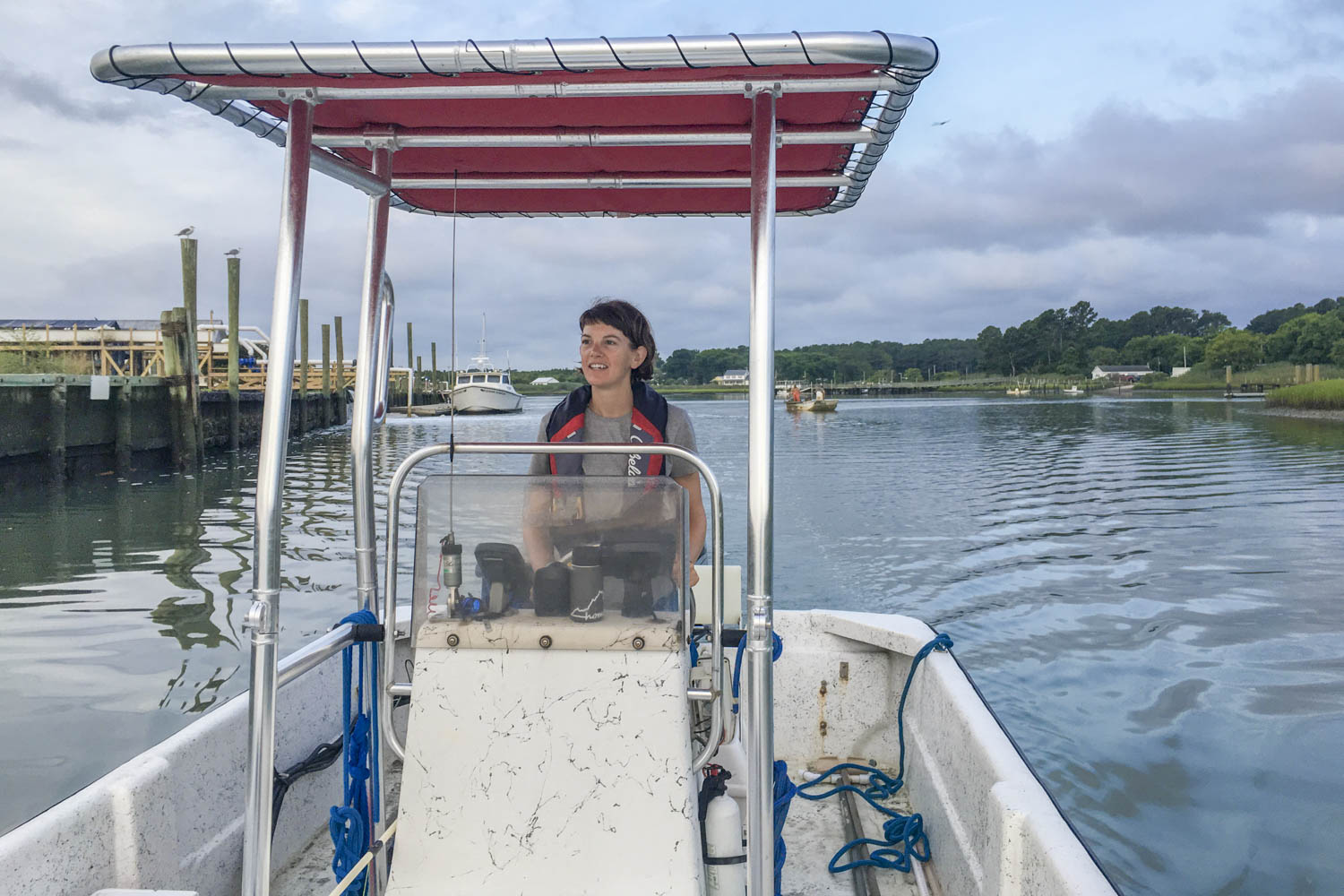 Cora Johnston runs UVA's Anheuser-Busch Coastal Research Center in Oyster, Virginia. (Photo by Maya Wheeler)
While Johnston and her research colleagues took to the sky, hundreds of Eastern Virginia residents documented the event from the ground via an app created for the Virginia Institute of Marine Science. The goal was to document the exceptional flooding of the king tide, and glimpse the future, in a sense, when sea levels are higher.
UVA researchers have been studying coastal ecosystems, erosion, barrier island change and sea-level rise at the Eastern Shore since 1986, with funding from the National Science Foundation's Long Term Ecological Research program. Among 241 public data sets produced by researchers studying at the Eastern Shore are data that capture changes in coastal elevation over several decades. The combination of marsh elevation data with related tide, meteorological and vegetation data makes the study area a sentinel for sea level rise along coastal Virginia. It is one of eight official sites in the Chesapeake Bay Sentinel Site Cooperative, a NOAA-funded initiative to enhance regional insights on coastal change.
Johnston discusses her king tide flight for readers of UVA Today.
Q. Why fly during the king tide?
A. The king tide is the highest predicted tide of the year. It is an astronomical tide, which means that the sun and moon are aligned such that their gravitational pull creates the highest tide of the year. These exceptionally high seasonal tides provide a glimpse of what our land will look like as seas rise.
Areas that currently flood only during king tides will flood more frequently as sea levels continue to rise. Areas like Norfolk already see more sunny day flooding with each year.
Flying during the king tide provided an illustration of what is in store in the very near future. Challenges presented by flood waters once or twice a year now will become more of a nuisance as waters more frequently reach those levels.