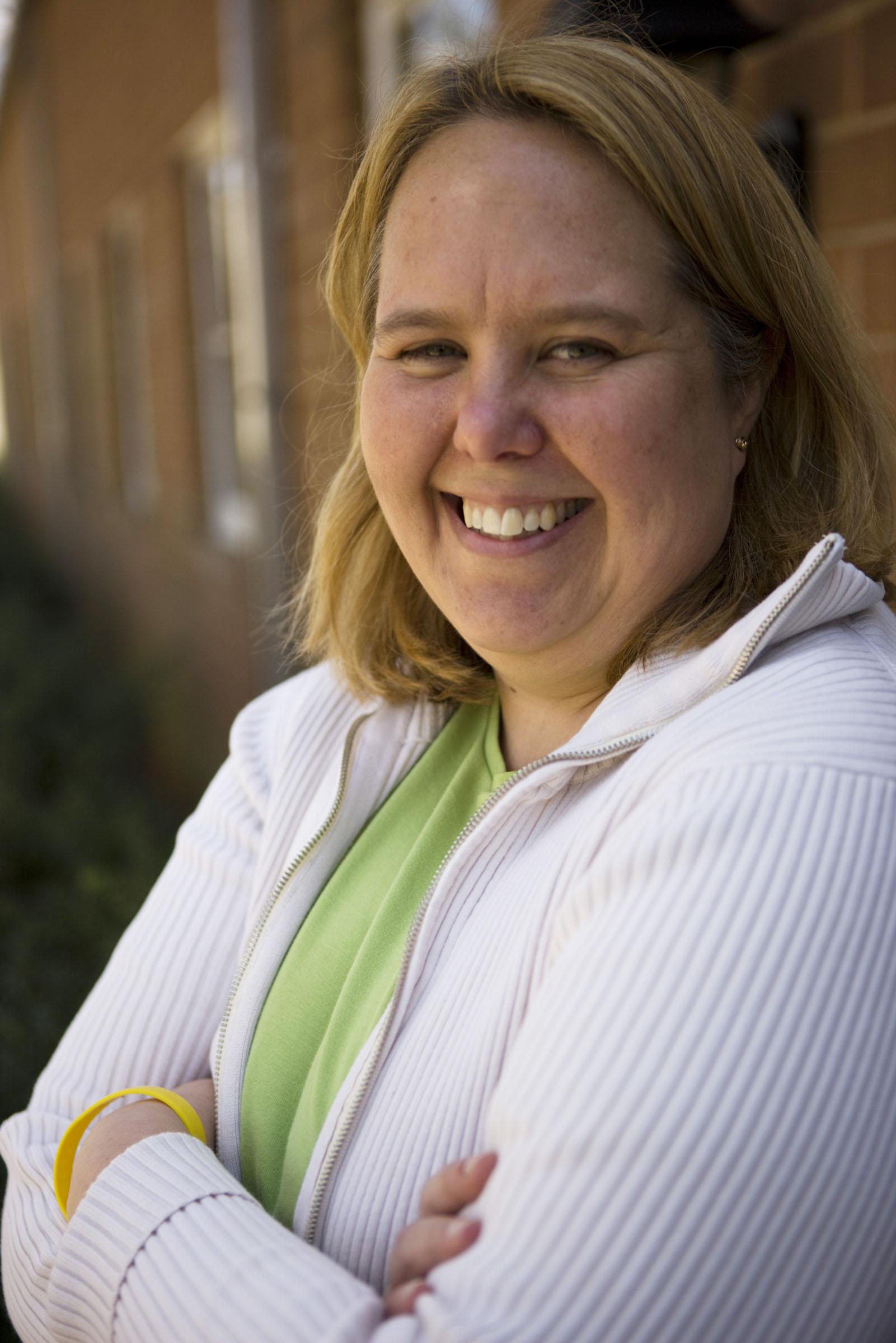 August 16, 2010 — It was a case of out with the old.
The University of Virginia's Office of Records Management directed the destruction of about 31,000 pounds of paper records on July 29. These records, primarily collected at Gilmer and Carruthers halls, were reviewed before shredding by Caroline J. Walters, the University's records officer.
Walter's office works on the maintenance, disposition and preservation of University records, including financial and administrative documents, old student examinations and purchase orders. These records must be retained for specific time frames under the Virginia Public Records Act. After retention dates pass, the records are reviewed and then can be destroyed.
"We collected about 13,000 pounds in the morning at Gilmer Hall, and then the rest in the afternoon at Carruthers Hall," Walters said. "We had to shut down a half hour early because there were thunderstorms and lightning and we couldn't run the shredder truck with rain and lightning."
Walters and her crew brought in two document shredding trucks, owned by Document Destruction of Virginia in Ruckersville.
"We filled a 9,000-pound truck in the morning and had a 10,000-pound one filled by 1 p.m." Walters said. "Both of them were emptied and almost filled again."
The trucks shredded the documents on the scene, then Document Destruction disposed of the paper.
"I think the document managers feel better about seeing the documents shredded on the truck, instead of just turning them over to someone," Walters said. "They want to make sure they aren't going to get into trouble."
Among the records eliminated were the Department of Comparative Medicine's leave and payroll information from 1979; Registrar's Office staff meeting notes from 1977; Law School student payroll records from 1934 to 1965; and files of Law School faculty members who left before 1957.
"The Law School had a lot because they are cleaning out a basement area," Walters said. "We sent a truck to pick up their records."
More recent records shredded were W2 forms from 1995, time sheets from 1993 and accounting records from the 1980s. Some records were retained, Walters said, such as correspondence related to funding of a scholarship, and a representative sample of equipment purchase records.
Not all of the records were paper. "We got several boxes of 3 ½ inch computer diskettes and some of the 5 ½ inch floppy disks and some hard drives," she said.
She said the diskettes were turned over to U.Va Recycling, which destroys them and then recycles the materials. Computer hard drives will be recycled through a secure contractor.
Walters has been working with various University departments on improving records management. Some offices had kept records many years beyond what was necessary because they did not know the process by which they could dispose of them.
 
"I think people are getting the message about storing and disposing records," Walters said. "I get calls every day about what to get rid of and what to keep."