Pankaj Vir Gupta tells the story of his grandmother's younger days in India. When monsoon season subsided and the waters of the Yamuna River receded, she would scoop up dozens of fish left flopping on the floodplain. Things were different when he was coming of age in the 1970s and 1980s in New Delhi. By then, the city was well on its way to becoming a mega metropolis of 25 million, congested and polluted. The city center shifted westward, leaving the Yamuna River on the sidelines, both physically and figuratively.
This profound change began after the British decided to move the capital from Calcutta to New Delhi in 1911. Annual flooding drove future construction west and the river was barricaded. Today, the river is choked with as much as 58 percent of New Delhi's waste.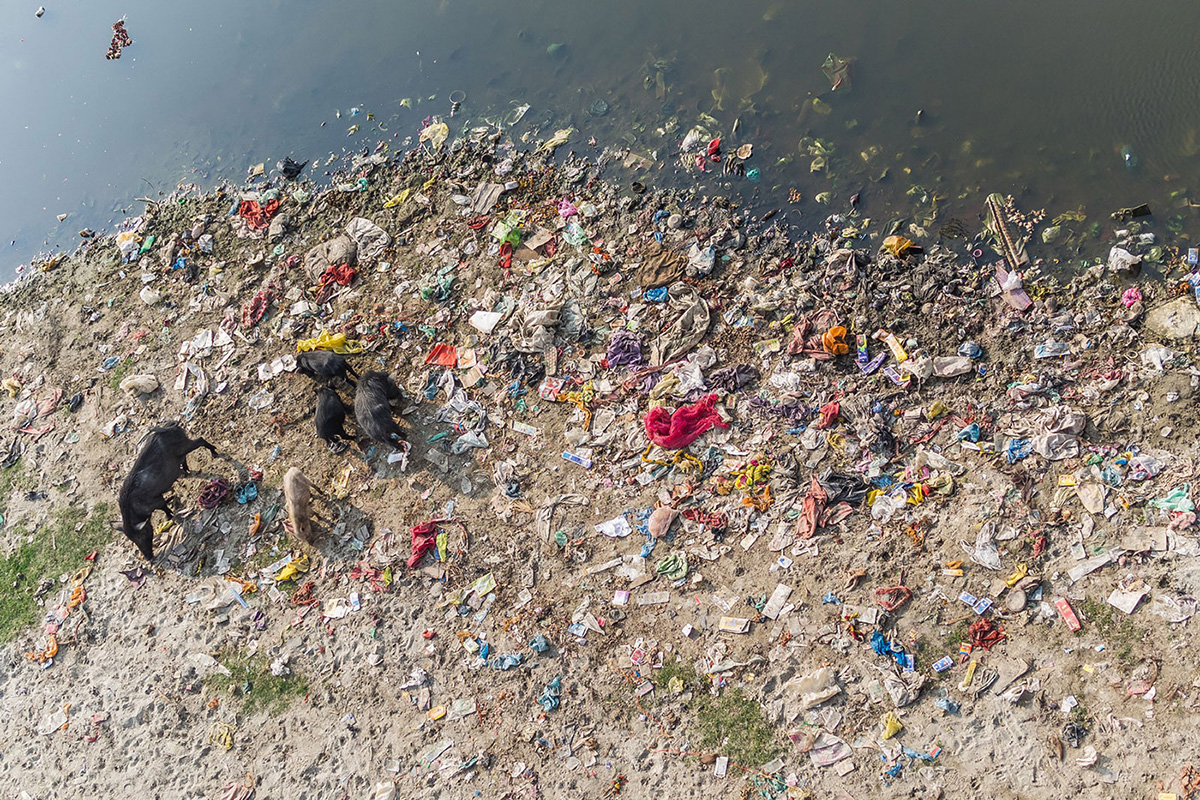 From fish to filth: The Yamuna has become a magnet for garbage.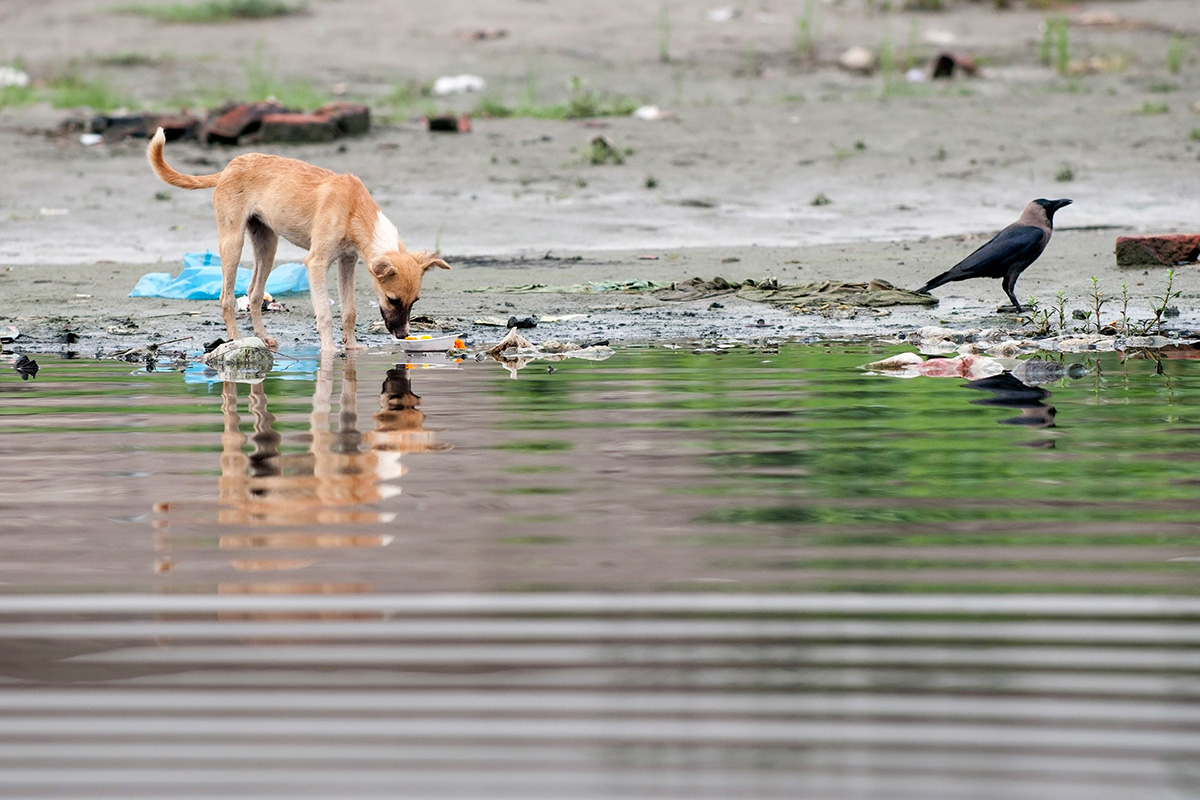 Local animals scavenge through trash along the river's banks.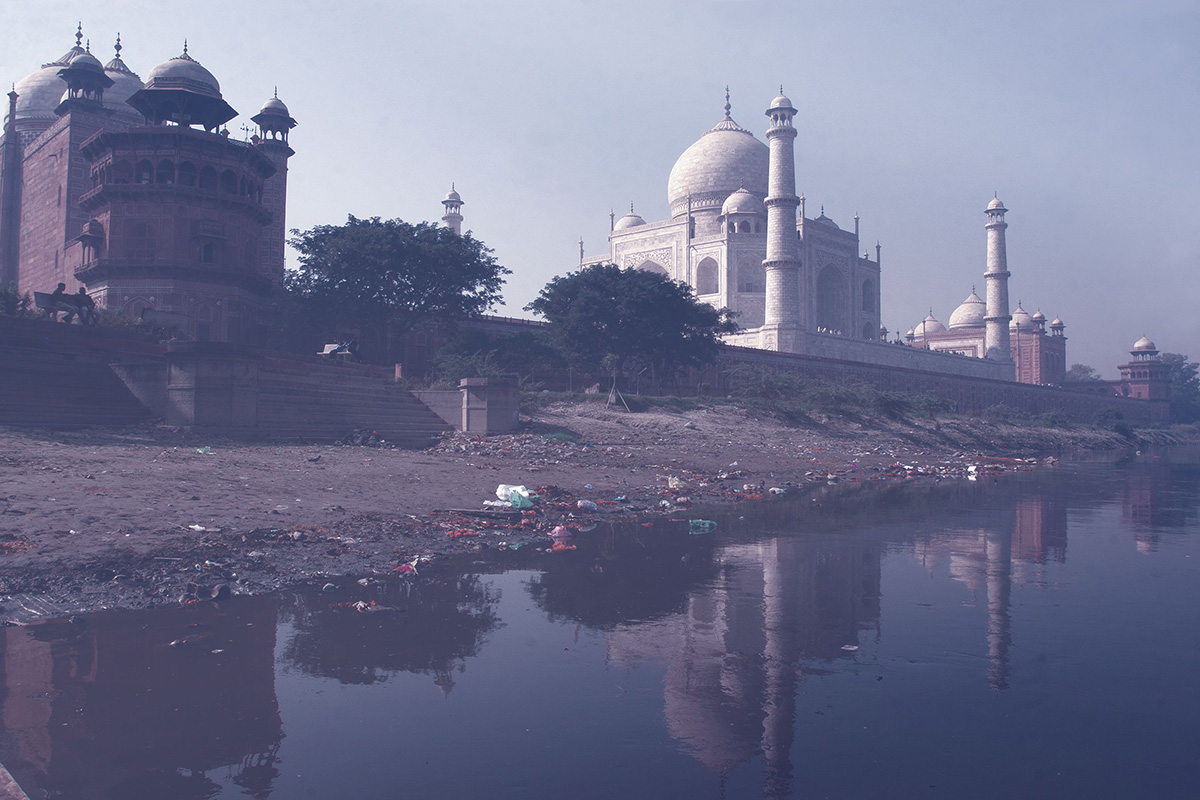 The once-majestic river—flowing here past the Taj Mahal—is now the focus of revitalization efforts by UVA students and faculty.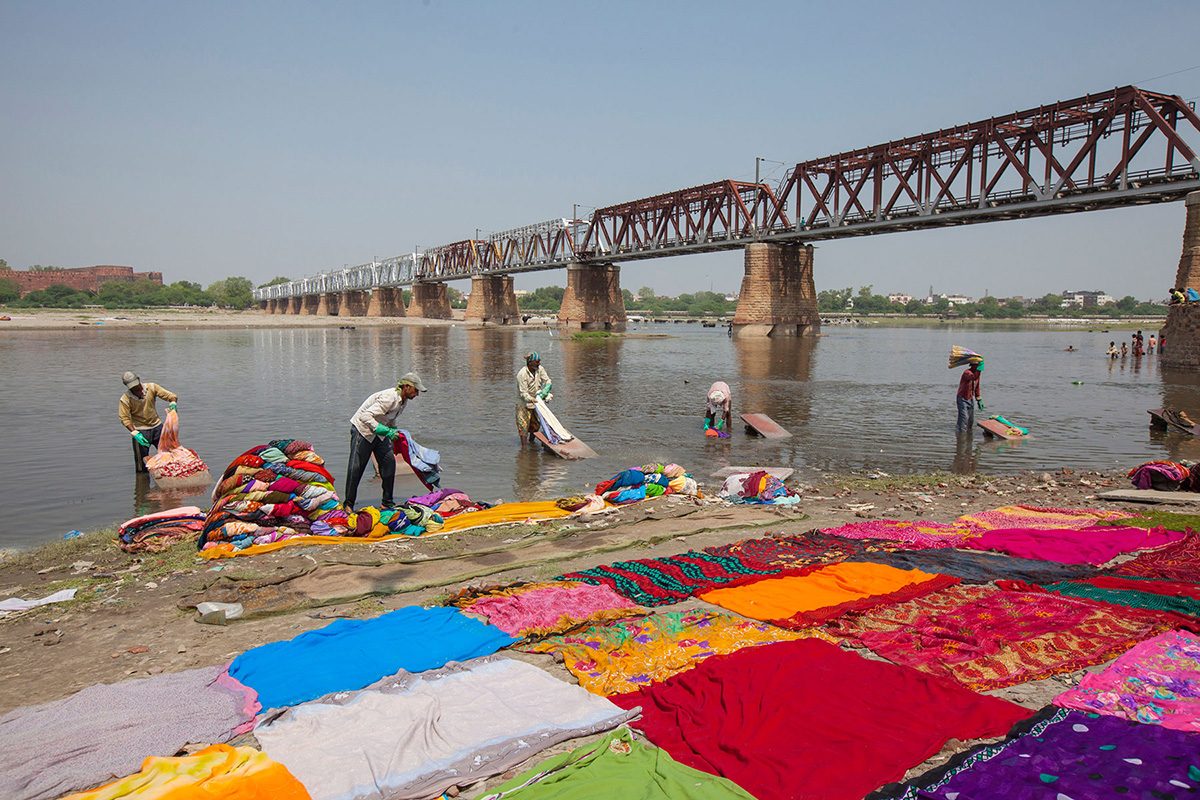 The Yamuna remains vital to local residents, here washing their belongings in its waters.
Each student in his group created a proposal for the 150-plus acre space. Bridgers focused on water purification, transportation and storage to support food production for huge cities like New Delhi. Not only would his work support clean water and food production, it would enable things like new buildings and pedestrian walkways. Can this be replicated in other parts of India? "Absolutely," said Bridgers. "There are so many cities in India that have rivers running through them, so this is definitely something that could be scalable and replicable."
Switzerland's ambassador to New Delhi, Linus von Castelmur, was so captivated by Re-Centering Delhi he hosted a 15-day exhibit at the Swiss embassy in November of 2014. "It was received much better than expected, with hundreds attending," Alday said. "There were professionals and academics, members of the public and bureaucrats from different government agencies and members of the diplomatic community. Every day we were asked to give guided visits to several important people in New Delhi," Alday said, including a private tour for India's former ambassador to the United States, Meera Shankar.
Go inside the exhibit at the Swiss Embassy with Professor Gupta. (Video courtesy braingainmag.com)
There are big things ahead. The Re-Centering Delhi team is compiling its findings for a book and the endeavor is being expanded into a pan-University project that is pulling in environmental sciences, global humanities, engineering, public health, politics, big data and business. Indian Prime Minister Narendra Modi, who has pledged to clean up India's pollution, will receive a personal copy.
"It's very Jeffersonian," Gupta said. "It is an invitation to people to say, 'Look what we have done. Feel free to adapt it.'"