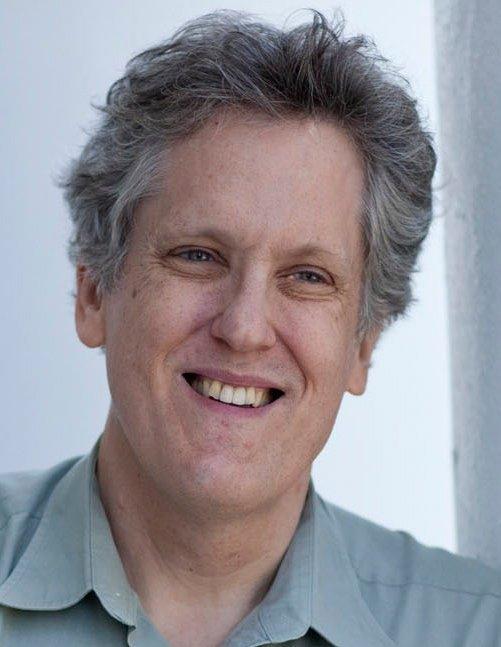 The University of Virginia Jazz Ensemble will perform Saturday at 8 p.m. in Old Cabell Hall. The program is a special expression of gratitude and appreciation to Scott DeVeaux from the Jazz Ensemble, U.Va.'s McIntire Department of Music and from his old friend and fellow department professor, John D'earth, in honor of DeVeaux's 30 years of scholarship and service.
DeVeaux, professor of critical and comparative studies in the music department and director of its undergraduate programs, specializes in jazz and American music, with secondary interests in ethnomusicology, popular music and music and war. An award-winning author, his books include "Jazz" (with critic Gary Giddins) and "The Birth of Bebop: A Social and Musical History." He has also published numerous articles and is series editor of the Oxford Readers on American Musicians, according to his faculty website. He also teaches a course he developed on the "History of Jazz" that often features his own live performances on piano and that students give high marks.
To honor his years of service, thus far, to the University, the Jazz Ensemble will perform D'earth's original arrangements and compositions in the first half of the concert, including the four-movement "Ephemera for Big Band," based on three poems by his brother, Paul Smyth, and featuring Veronica Swift O'Brien on vocals. The composition was commissioned for her to sing with the Youth Orchestra when she was 15; Greg Thomas, O'Brien's band director at Albemarle High School, then commissioned D'earth to write the piece for big band.
O'Brien, who now attends University of Miami's Frost School of Music, will perform the piece for the first time at U.Va. The band will restore the third movement, "In Memoriam (Goodbye Secret King)," an instrumental tribute to the late saxophonist and Charlottesville native, Leroi Moore.
The band will also perform D'earth's arrangements of "Joy to the World," and Charles Mingus' "Reincarnation of a Lovebird." The evening will also include music by Thad Jones, Horace Silver and Count Basie.
Alto saxophonist Steven Lewis, a Ph.D. candidate in ethnomusicology, is the evening's featured instrumental guest. Lewis came to U.Va. after completing a B.A. in jazz studies and saxophone performance at Florida State University. A Jefferson Fellow, his research interests include jazz, ragtime, minstrelsy and music's relationship to African-American identity.
Mystery guests are expected to appear in DeVeaux's honor.
Under the direction of D'earth, a trumpeter and composer, the U.Va. Jazz Ensemble features repertoire from across the spectrum of the history of jazz. Saturday's concert will include classic arrangements like "The Kid From Red Bank," written by Neal Hefti to feature Count Basie's piano playing, and Silver's "Nutville," as well as original compositions. 
D'earth has recorded as a leader for Vanguard Records, ENJA Records, DoubleTime Jazz and his own Cosmology label. He is a co-founder of the Free Bridge Quintet, the U.Va. faculty jazz quartet, and leads the Charlottesville Swing Orchestra, the jazz/poetry project and his own quartet/quintet. As U.Va.'s director of jazz performance at the University of Virginia, he teaches improvisation and jazz trumpet. D'earth has toured with Bruce Hornsby, recorded with Miles Davis and Quincy Jones and has written music for Dave Matthews, the Kronos String Quartet, assorted symphony orchestras and the U.Va. Jazz Ensemble, among other groups.
Tickets are $10 ($5 for students, free for U.Va. students who reserve in advance and can be purchased by contacting the Arts Box Office at 434-924-3376 or visiting www.artsboxoffice.virginia.edu.
Parking is available in the Central Grounds Parking Garage, or in the lots off University Avenue at the University Corner. Handicapped parking is available in the C1 parking lot or in designated spaces on McCormick Avenue.
For information, call the McIntire Department of Music at 434-924-3052.
To find out more about jazz events at U.Va., click here.