Marco Vega, a 2001 graduate of the University of Virginia's Darden School of Business, has had successful professional stints as a process engineer at Proctor & Gamble, a consultant at McKinsey & Co., and in a series of creative roles in advertising and marketing companies.
While his latest venture, the creative agency We Believers, has quickly made a name for itself in the industry with award-winning, impactful work, Vega may soon best be known as the man who helped create the edible six-pack ring.
The compostable, biodegradable and edible rings, which replace the traditional plastic rings that hold together six-packs of soda and beer cans, were born from his We Believers partner Gustavo Lauria's disgust at seeing the amount of plastic being thrown away while directing a TV spot. Vega was giving a talk at the South by Southwest Festival when he received a text from Lauria saying he was "done with plastic" and they needed to create packaging "that feeds the fish instead of killing them."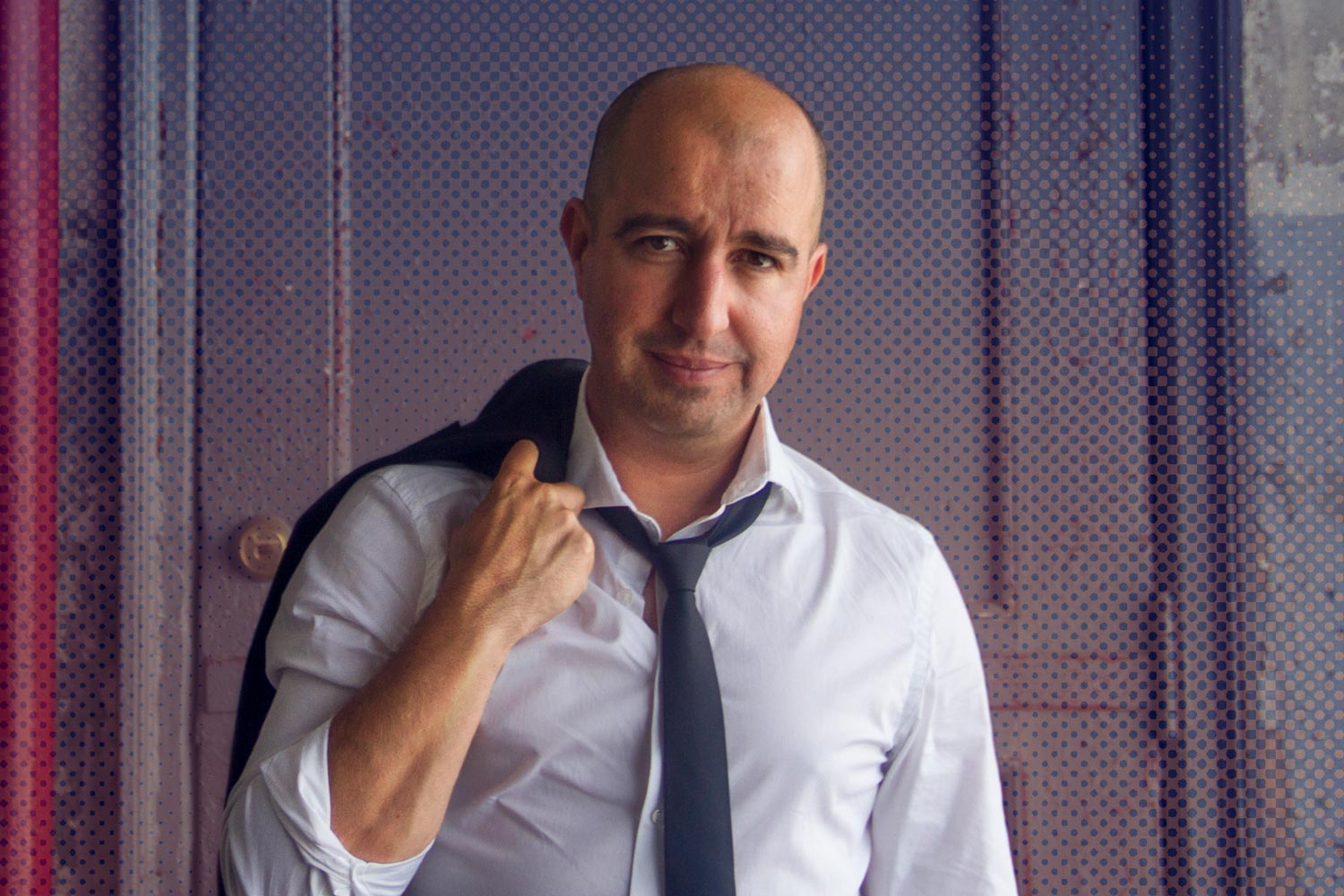 Darden alumnus Marco Vega calls the process by which his advertising firm developed the edible six-pack ring "brand venturing."
Although the pair, whose client roster includes brands like Volvo, Pepsi, Burger King, Charter Spectrum and Nestle, were used to helping co-create and execute creative campaigns on behalf of others, they had always envisioned We Believers as more than an advertising agency. The notion of actually creating the edible six-pack ring seemed like a logical leap forward for a company that Vega would like to see evolve into a "shipyard of startups."
"Within six weeks, we had gone from that text message to the initial prototype," said Vega, who collaborated on the prototype with an outside engineering firm. "That process usually takes at least eight to 12 months for established companies."
Vega, who said he has been influenced by the entrepreneurial teachings of Darden professors Greg Fairchild, Saras Sarasvathy and Jeanne Liedtka, among others, continued to rapidly move the idea forward, creating the initial prototype on a 3-D printer and using a hydraulic press to produce the first 400 units.
"We were always looking for how to quickly iterate to the next prototype," Vega said. "How do we get around the challenges with a solution that gets closer to the possibility of this actually happening?"
The agency pitched the idea to Saltwater Brewery and got its approval to test and produce a perfectly shot commercial. It was that spot – featuring images of wildlife trapped in plastic rings and a sea tortoise gobbling up a piece of an edible six-pack ring – that began to thrust the product into popular consciousness. The rings are made from barley and wheat remnants from the brewing process.
"When we put that online, it just spread like wildfire," Vega said. "It's been breathtaking."
Vega said the video has had more than 250 million views on Facebook and north of 8 billion global impressions and believes it may lay claim to being "the most viral communication in beer advertising history."
It's not a clever commercial people are responding to, Vega said. Rather, it's the prospect of seeing a widely vexing problem solved for good.
"That's the new way to build brands," he said. "We call it 'brand venturing': a combination between the effectuation theory of entrepreneurship, design thinking and the creative process."
Show people a solution to a "public enemy No. 1," and they will rally behind you, Vega said.
"As we approach clients with other projects, we have to flip things," Vega said. "We need to flip how we develop products on its head, and if we are doing it for the right reasons, we should not be fearful of sharing this with the world. It pays to be brave enough to co-create your product or service with consumers these days."
Roughly 1 million rings have now been produced, and the edible six-pack ring will soon be in the marketplace with Saltwater Brewery, and then put in wider distribution shortly thereafter as a result of a deal with one of the major beer holding companies. We Believers has filed for the patent for the formula and design of the rings, launched the spinoff company E6PR.com, and hopes to see it become pervasive in the beverage industry.
Although Vega said the reward of the venture is the potential of solving an intractable global problem, the campaign has been lauded by the popular press and Vega's peers in the creative industry, receiving four Lions at the 2016 Cannes Lions International Festival of Creativity, with golds in the categories of public relations and innovation.
At the most recent Cannes festival, We Believers came home with Lions for its creative work with Volvo and its artificial intelligence project Ai Buddy, the third year in a row it has come home with awards. Ad Age also named the company one of its 2017 "Agencies to Watch," noting that the company had gone from a single $140,000 project to a full-service creative shop with $7 million in revenue over the course of two years. Fast Company recognized the edible six-pack rings as a World-Changing Idea for 2017.
Vega said the early success validates an approach based on mutual trust and complete transparency with clients, with the agency truly co-creating alongside its partners as they jointly work on everything from the creative brief to potential solutions.
"Once we identify the business challenge together with the client, we just remove the black box of the creative process," Vega said. "When you get everyone excited for the solution that we are all arriving to, that's something that's really, really powerful."
Vega, who has stayed in close contact with the Darden community since graduation, said he believes Darden is well-positioned to be at the forefront of what he sees as key trends in the business community, noting the importance of what he sees as a three-pronged emphasis on ethics, collaboration and co-creation, and the ability to lead organizations as general managers.
Said Vega, "I think that our approach to business education has always been relevant, but it is now more relevant than ever."

Media Contact
Article Information
August 28, 2017
/content/saving-sea-turtles-one-six-pack-time