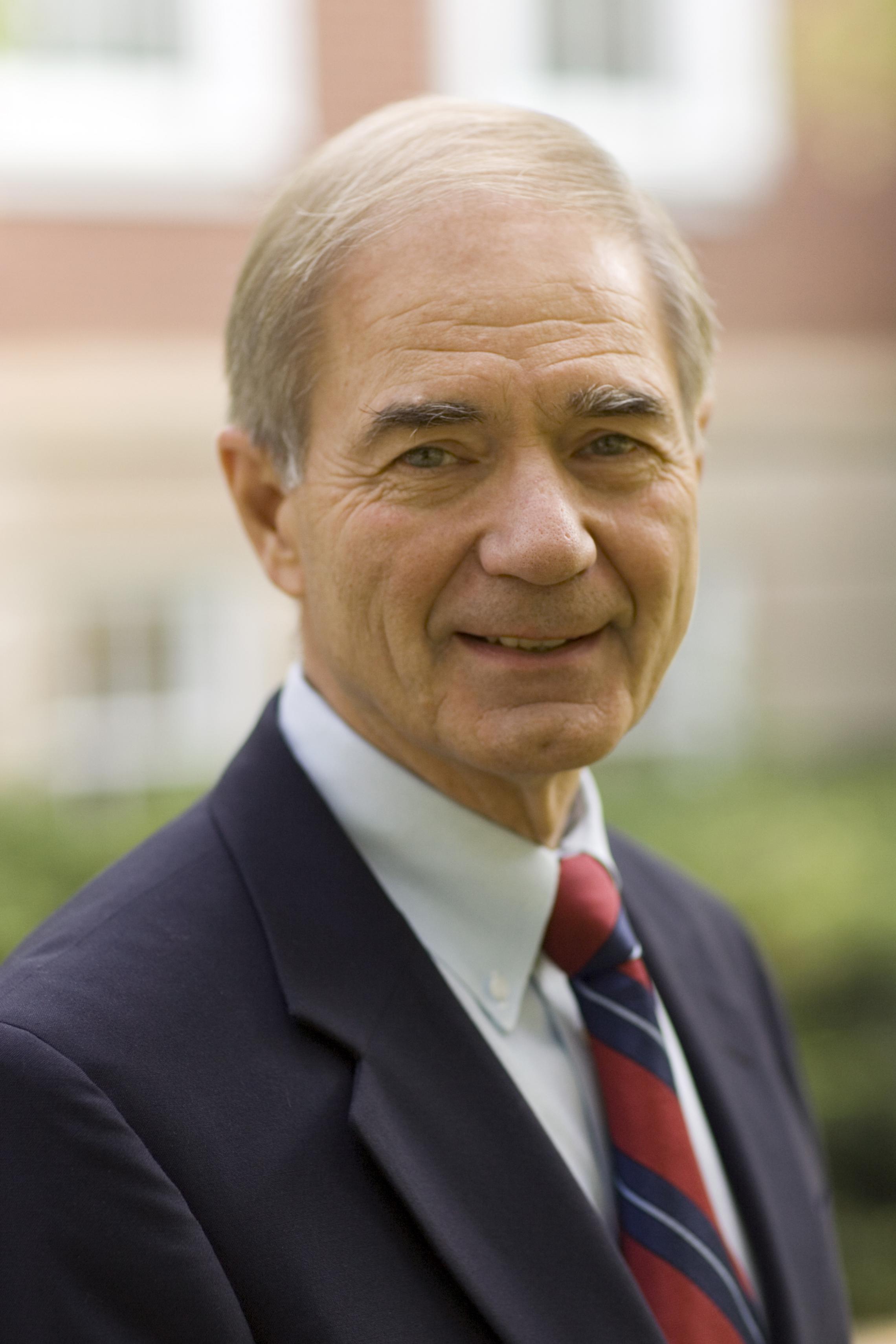 January 4, 2011 — The committee charged with finding the University of Virginia's next executive vice president and chief operating officer on Monday posted the position description and announced a call for nominations and applications.
Carl P. Zeithaml, search committee chair and dean of the McIntire School of Commerce, said in an e-mail to the University community that the firm of Spencer Stuart will assist in the search. The full position description is available on the EVP/COO search website.
Spencer Stuart is a global executive search firm with offices in Chicago, Amsterdam and Dublin.
"The committee welcomes and encourages nominations for this very important position from all members of the University community," Zeithaml wrote. Nominations and applications should be sent to uvaevpandcoo@spencerstuart.com.
Naming a successor to Leonard W. Sandridge, who will retire in July after 44 years of service to U.Va., is one of President Teresa A. Sullivan's top priorities. "The breadth of Leonard's portfolio almost surely exceeds that of any similar higher education official in the United States," Sullivan said in August, shortly after she assumed office. "Indeed, it may be fairly said that there is no equivalent higher education official in the United States."
Sullivan has since restructured some of the job's responsibilities. For example, Craig K. Littlepage, director of intercollegiate athletics, now reports directly to her.
The new executive vice president will continue to have as direct reports the vice president and chief operating officer of the U.Va. Health System; vice president and chief financial officer; vice president and chief human resources officer; vice president for management and budget; chief of police; architect for the University; director of emergency preparedness; and the University's chief compliance officers.
Among the key responsibilities of the position are to implement a new responsibility-based budgeting system and to work with the provost on a new funding model that recognizes likely changes in state funding, research support, philanthropy and investment returns.
Besides Zeithaml, search committee members are:
•    Benjamin W. Chrisinger, School of Architecture and College of Arts & Sciences alumnus and School of Architecture graduate student;
•    Patricia H. Cluff, associate vice president for strategic relations and marketing, U.Va. Health System;
•    Helen E. Dragas, College and Darden School of Business alumna and vice rector of the Board of Visitors;
•    Peggy A. Ehrenberg, McIntire School administrative and office specialist, and chair of Provost Employee Communication Council;
•    Virginia H.  Evans, assistant vice president for Integrated System deployment and support;
•    W. Heywood Fralin, College alumnus, former rector and current member of the Board of Visitors;
•    Dr. Robert S. Gibson, School of Medicine faculty, president of U.Va. Medical Center clinical staff;
•    Phillip S. Green, Engineering and Darden graduate student;
•    Mark C. Hampton, Curry School of Education associate dean for administration and planning;
•    Lloyd R. Harriott, professor and chair of the Department of Electrical and Computer Engineering;
•    Nadia Khatouri, fourth-year College student and co-chair of Student Council Safety and Wellness Committee;
•    Lemuel E. Lewis, College and Darden School alumnus;
•    Mary Ohaneson-Laughton, director of conference services;
•    Nancy A. Rivers, chief of staff to Sullivan and associate vice president for administration;
•    and Jason W. Trujillo, School of Law alumnus and senior assistant dean for admissions in the Law School.