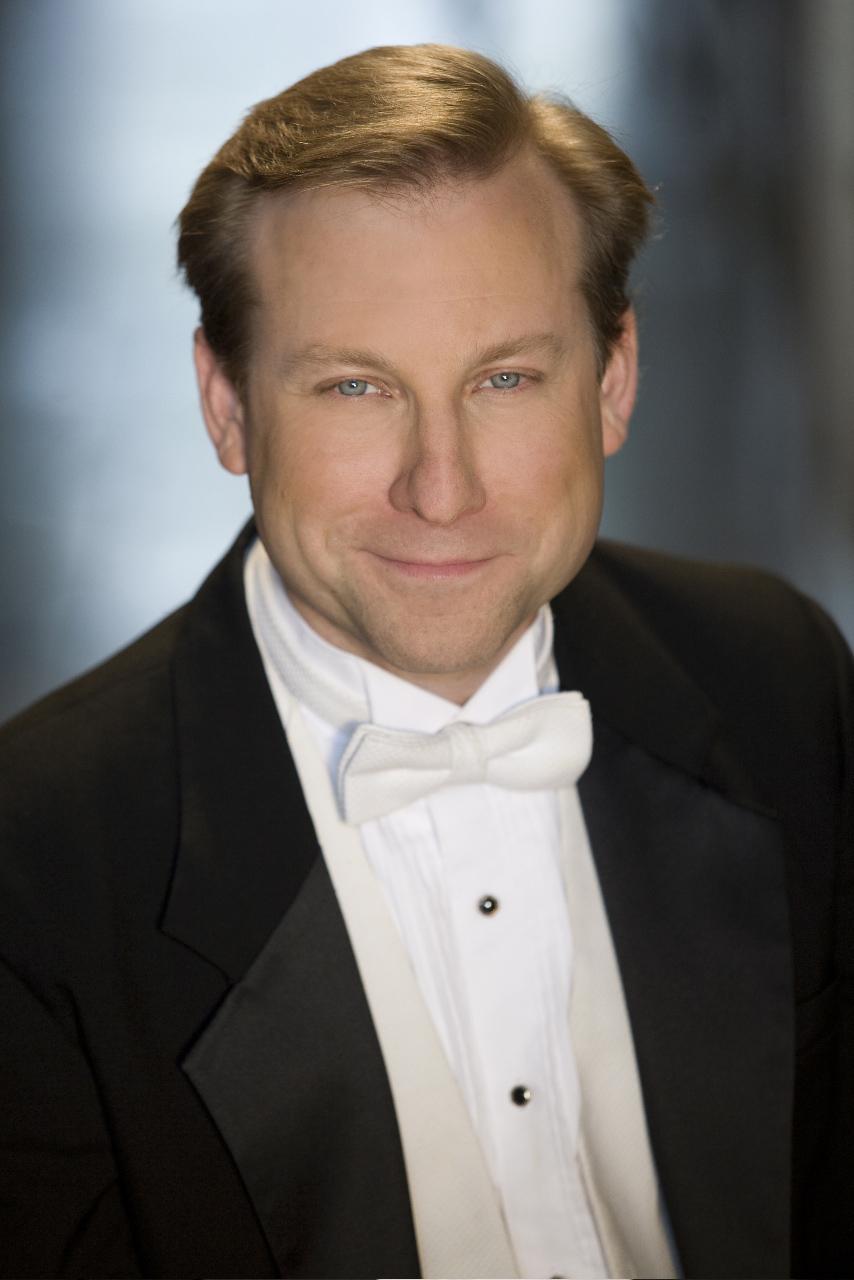 April 27, 2012 — Michael Slon, an assistant professor and director of choral music in the University of Virginia's College of Arts and Sciences, has been selected as the music director of the Oratorio Society of Virginia, the organization announced recently.
Slon is only the seventh director in the 44-year history of the society, a Charlottesville-based choral group that includes both amateur and professional musicians. It typically performs three times per season, including an annual Christmas presentation at the Paramount Theater.
Slon said he was grateful for the appointment and inspired by the group's performers. "Building on its accomplished history, the Oratorio Society has the potential to become one of this region's outstanding artistic treasures, an organization that plays an active role in the lives of music lovers of all kinds as it advances the choral art," he said. "Community can be built through music, and we look forward to many joining with us in this process."
Slon will continue in his position in the music department while directing the society, and will continue to serve as conductor of the University Singers and Chamber Singers.
Oratorio Society President Marc Johnson said Slon was selected following an extensive national search that yielded more than two dozen qualified candidates.
"He has served as interim conductor for the past concert season, earning rave reviews from both singers and audience members, and we're delighted to announce his selection," Johnson said in a release from the organization.
Slon said he hopes to build upon the Oratorio Society's high artistic standard, potentially expand the group's repertoire and explore collaborations with other area groups, including those based at the University.
"There's a lot of potential for strengthening bonds between the University and the Charlottesville musical community," Slon said. "I'm looking forward to working with these singers and seeing what we can achieve. I see a lot of potential for this ensemble, which already has a storied history."
The Oratorio Society of Virginia, founded in 1968, is affiliated with the McIntire Department of Music at U.Va. and is a member of the Piedmont Council for the Arts, Chorus America and the Center for Nonprofit Excellence.
Donald Loach, a former director of the Oratorio Society and emeritus music professor at U.Va., described Slon as "an outstanding musician with a quick mind, a conductor at home with both singers and instrumentalists, and owner of a warm and assuring personality."
"Under his direction and guidance, the Oratorio Society will make great strides in its continual striving for excellence in the performance of significant choral music," Loach said in a release from the society. "In rehearsals, he works tirelessly to shape the music and perfect ensembles with assurance and good humor. In performance, he brings energy to the music and calls upon his musicians to 'give it all they've got.' The Oratorio Society has chosen a winner."
In 2006-07, Slon was honored by the Mead Endowment, an organization that seeks to strengthen the ties between University students and faculty. He has degrees from the Indiana University School of Music and Cornell University, where he was named a member of Phi Beta Kappa. He is the author of "Songs from the Hill: A History of the Cornell University Glee Club."

– by Rob Seal