They call themselves the "Gizmologists," and they live to create gizmos – nifty devices that perform a function while adding more than a touch of creativity, beauty and flair.
A new group of University of Virginia students, the Gizmologists have conceptualized, designed, built, tested and now hung a V (for Virginia)-shaped clock that combines engineering with style, using analog and digital precision-time-keeping functionality. It is a "kinetic art" piece – art that moves.
They placed their clock in the main hallway of the Engineering School's Department of Mechanical and Aerospace Engineering, where hurried students and visitors can take a glance to see if they are making appointments or classes on time.
Originally the Gizmologists intended to place their clock in a lecture hall, but its operation proved just a tad too loud for students taking exams, or for lecturers lecturing.
"We got the idea because a professor, who will go unnamed, was always looking up at a wall clock in the lecture hall and telling seemingly late-arriving students that they were late," said Watson Spivey, a fourth-year mechanical engineering student. "But actually, the clock was 10 minutes fast. So we decided it was time for a new clock."
Below, take a look at the progression of the project, from the first concepts through the finished product.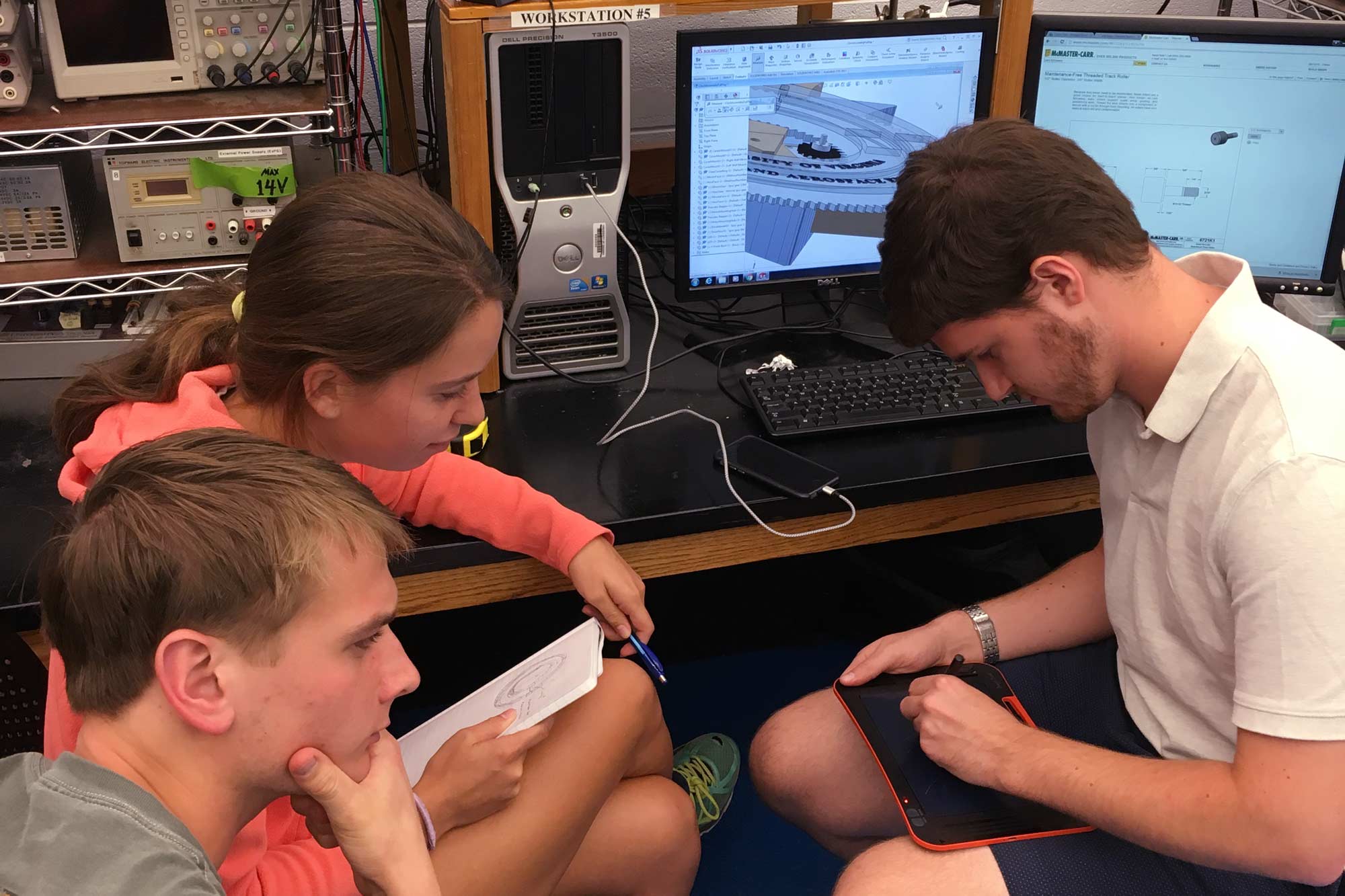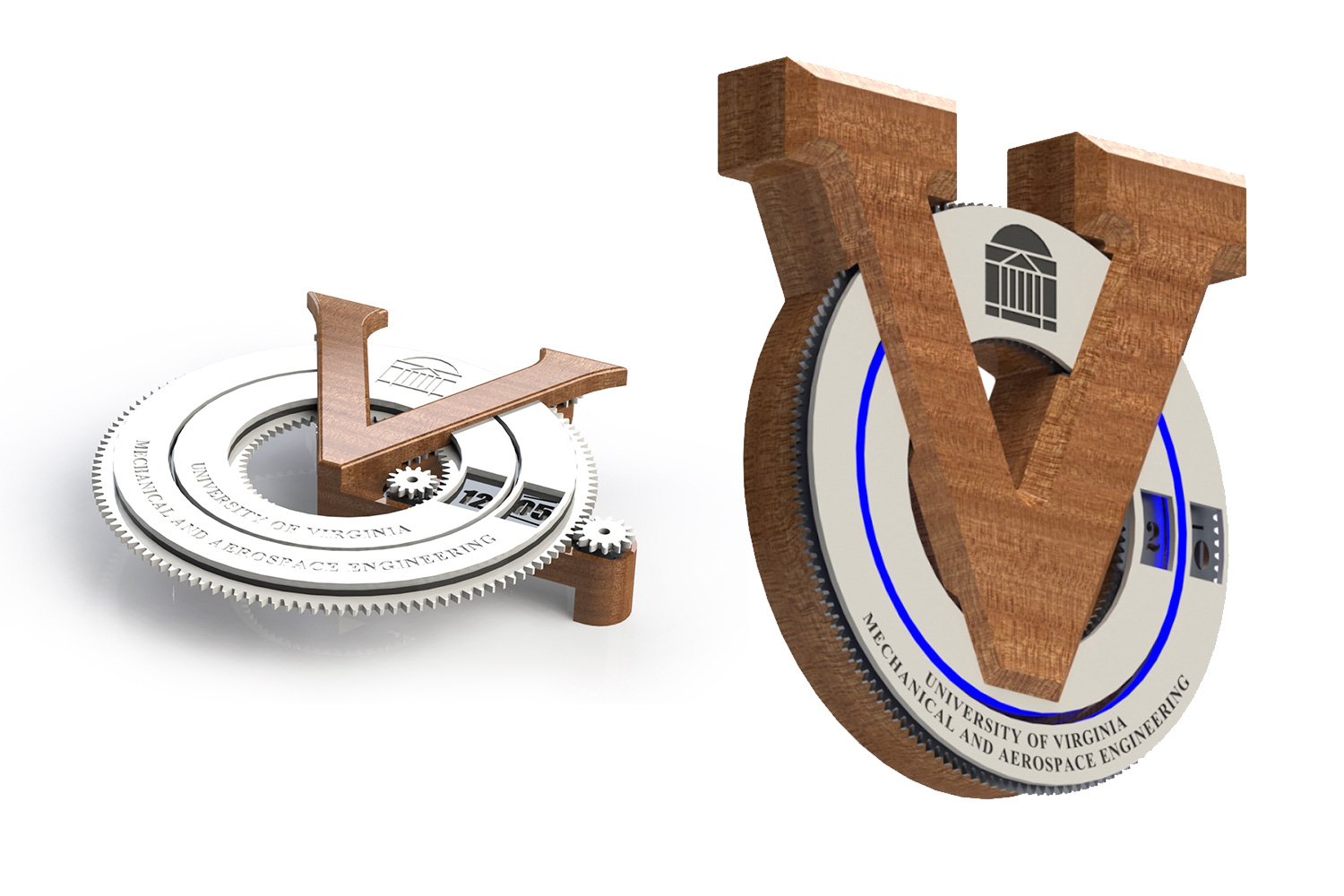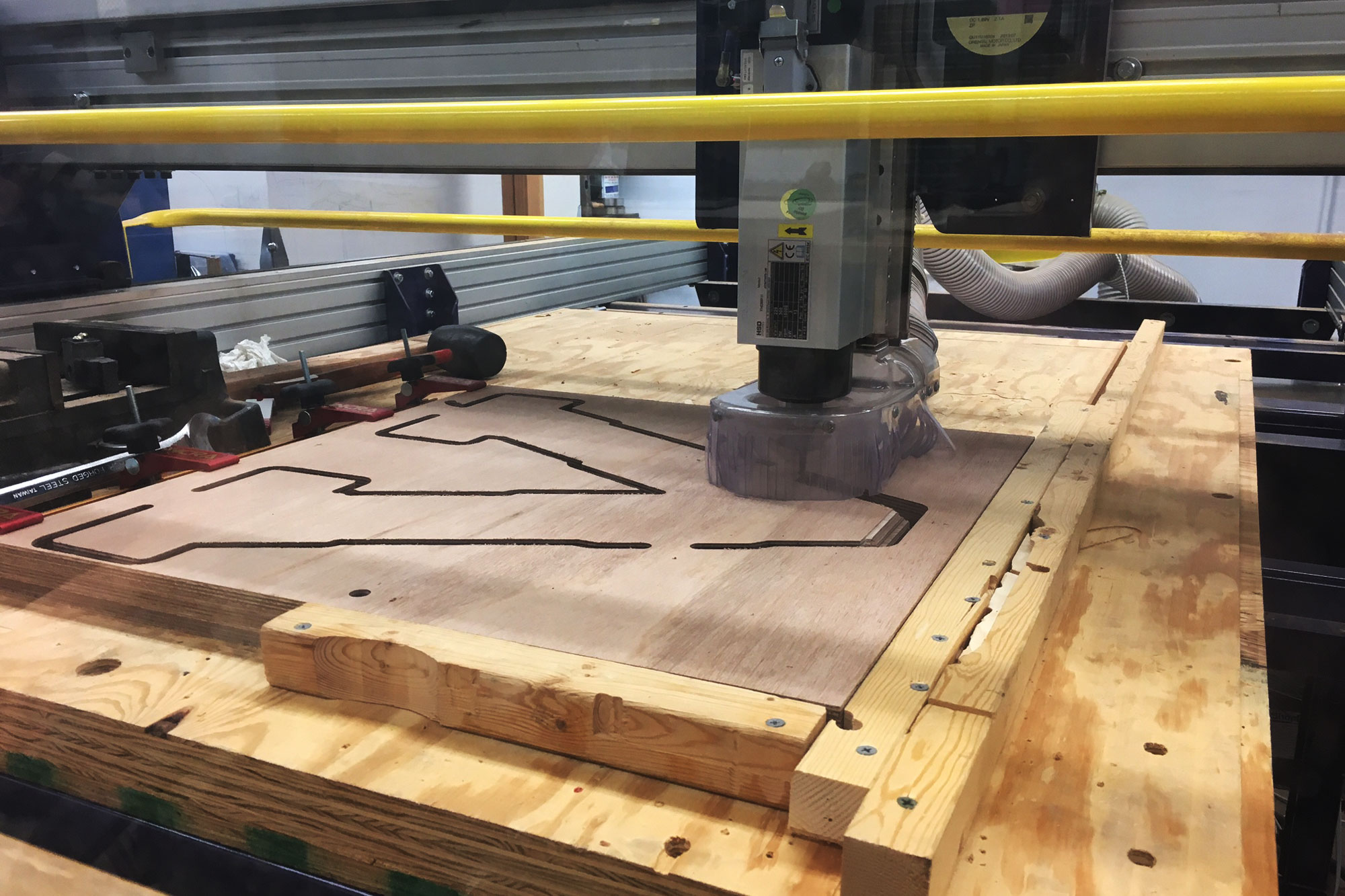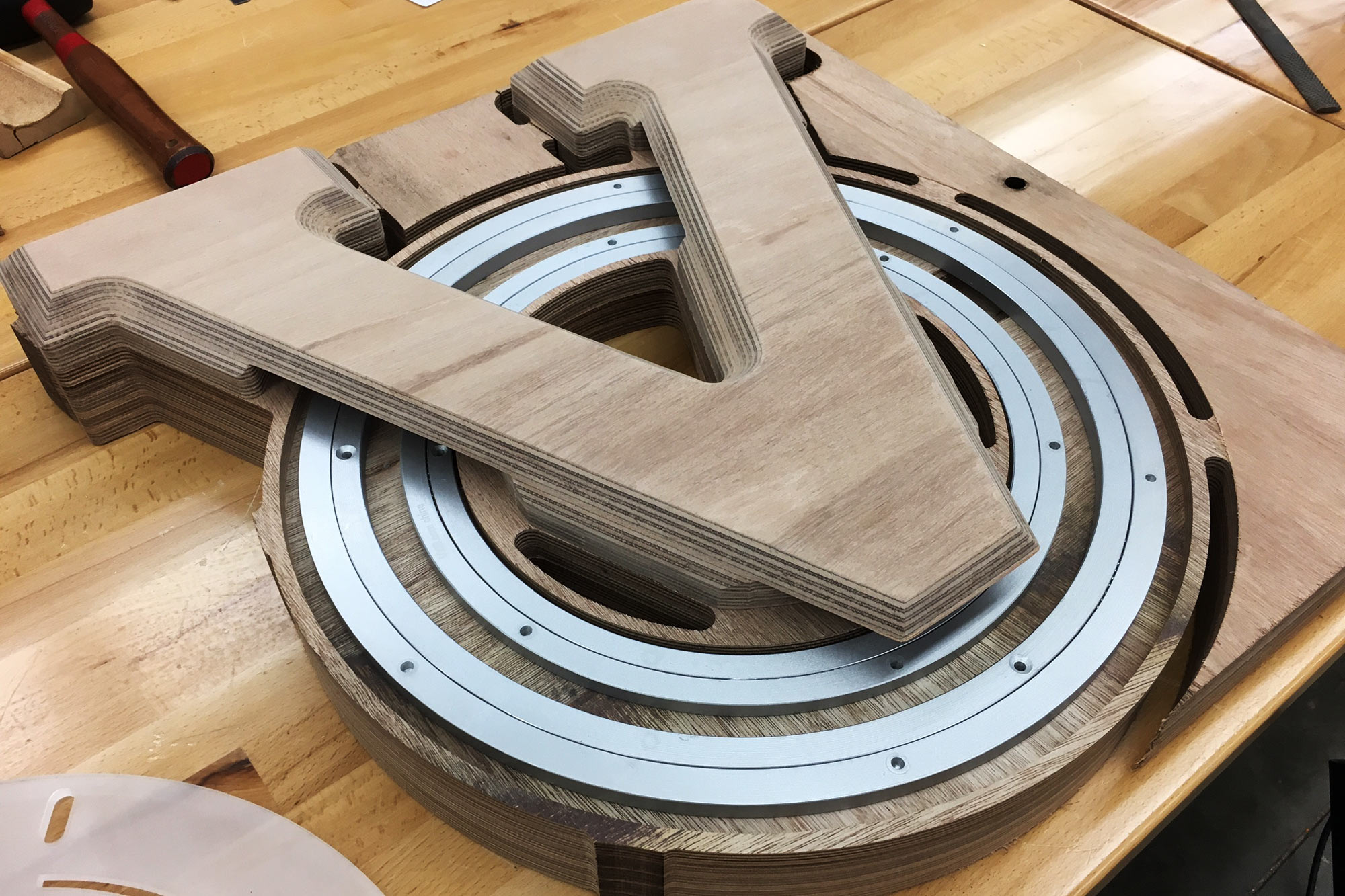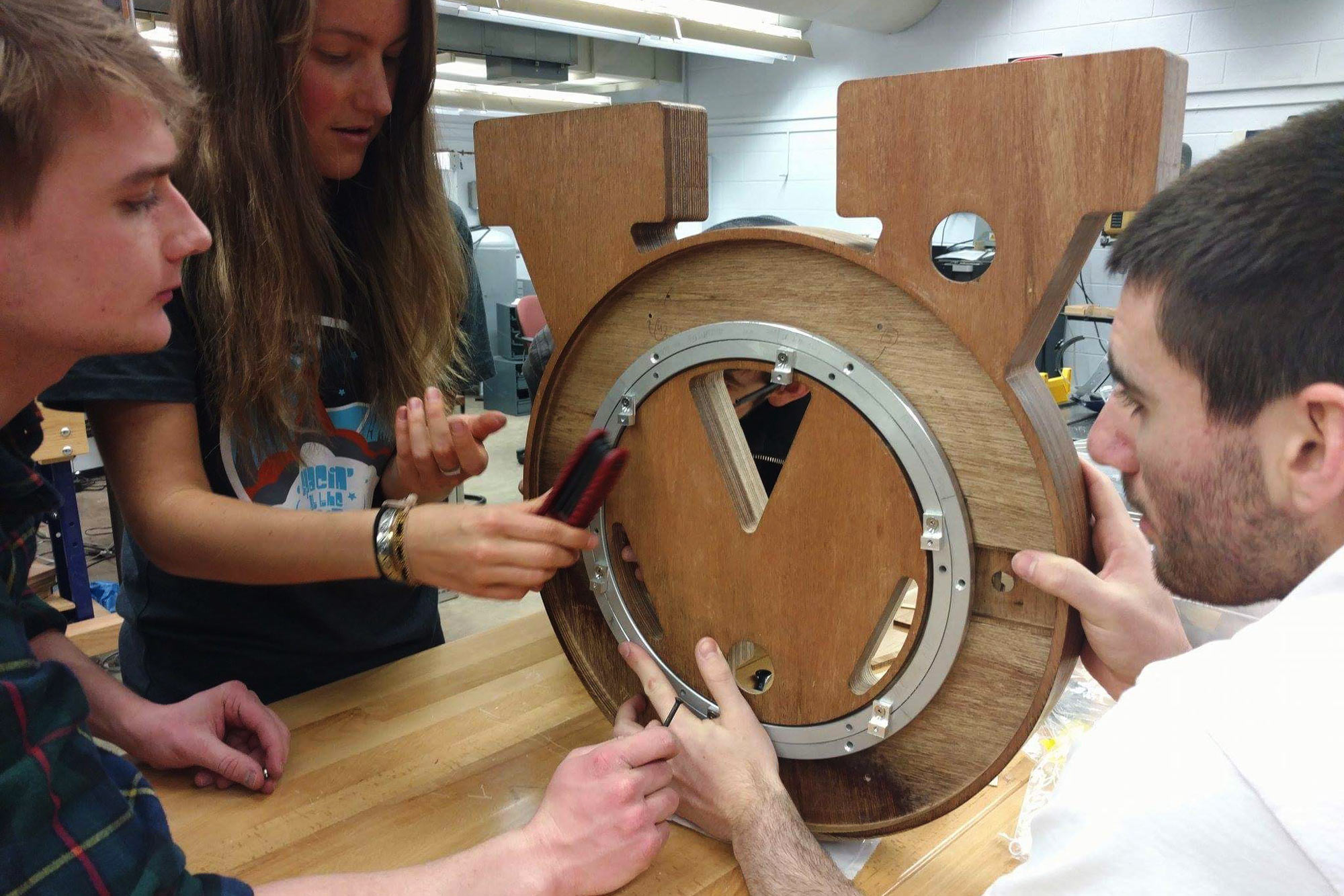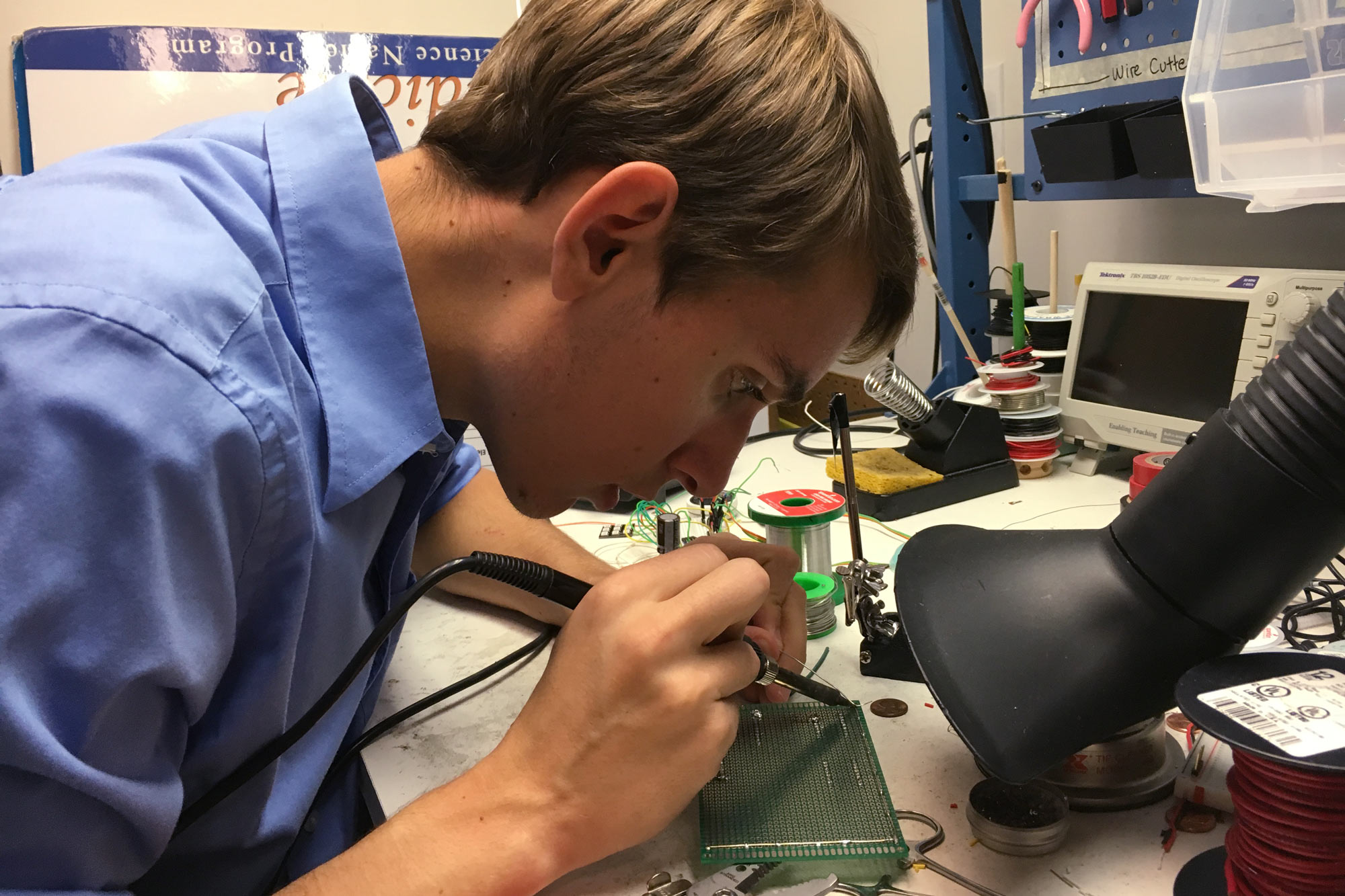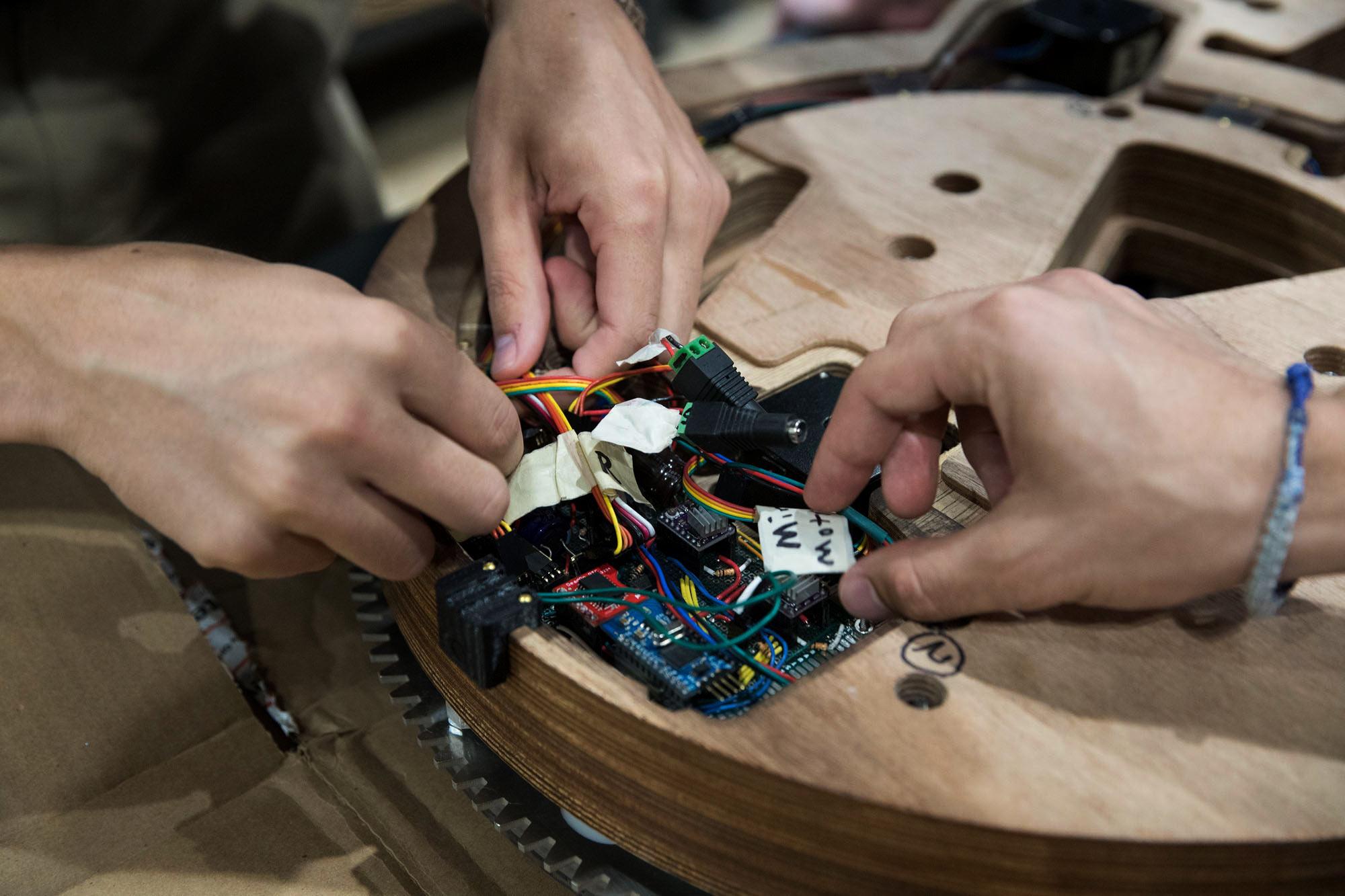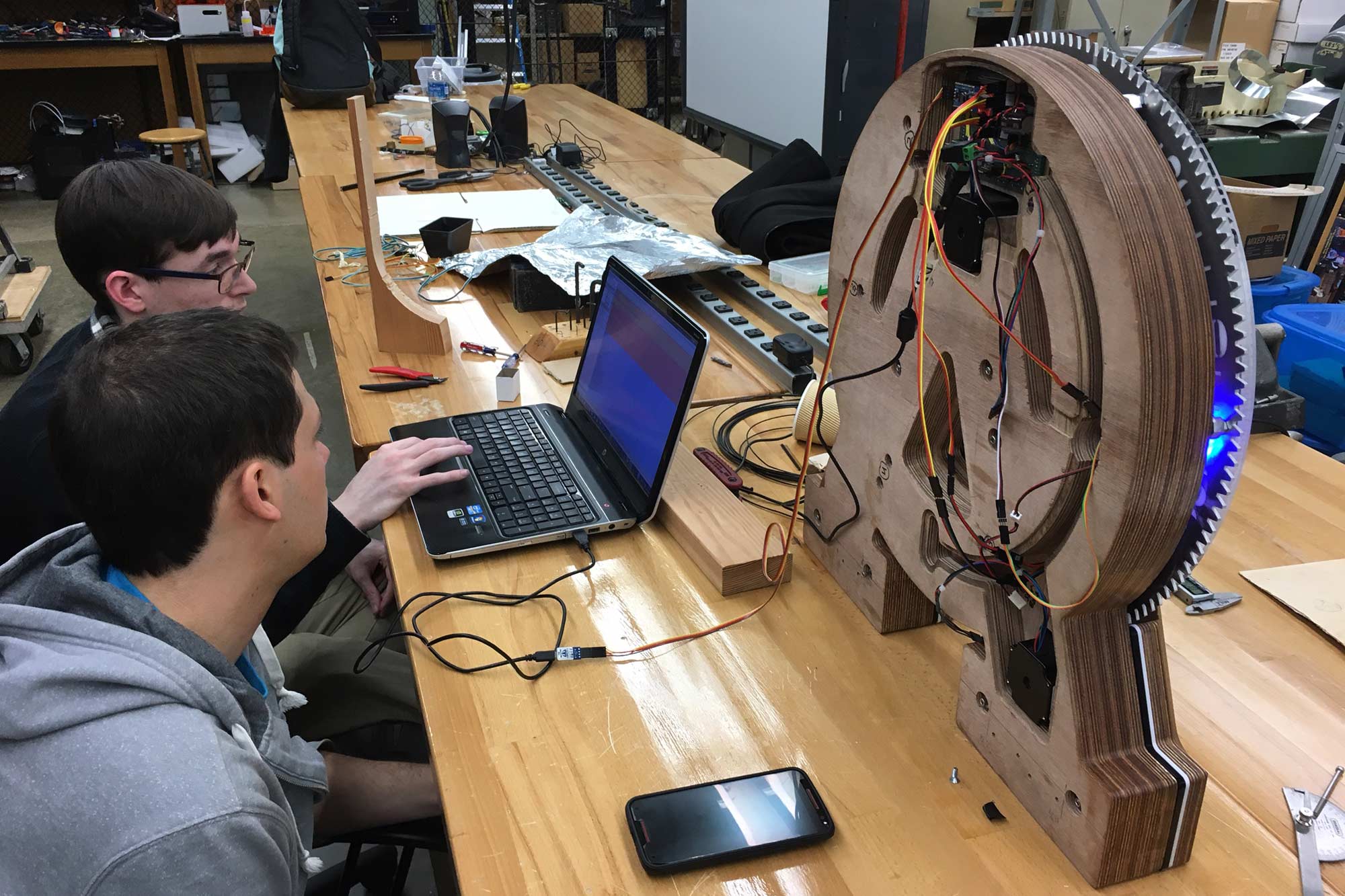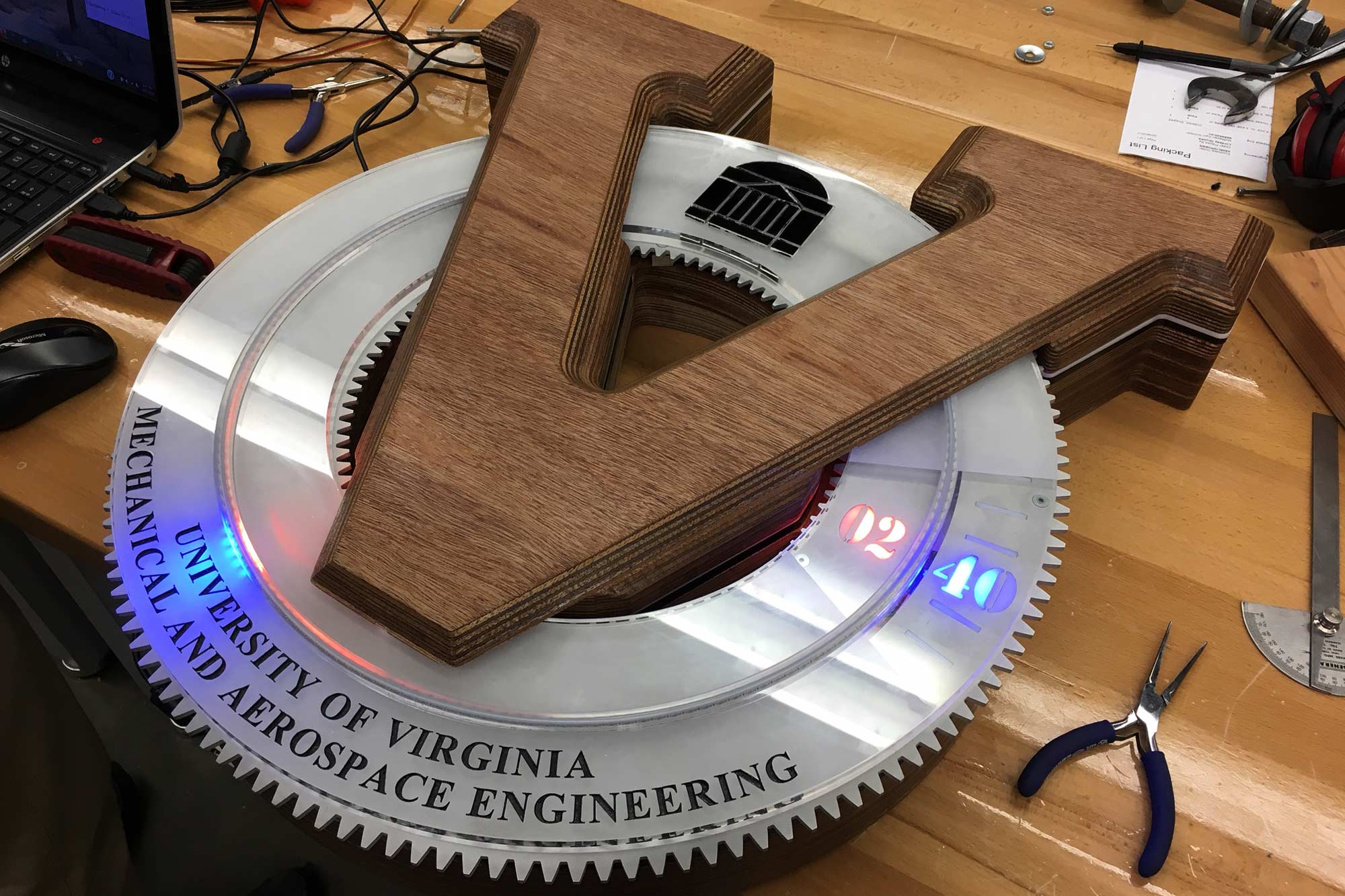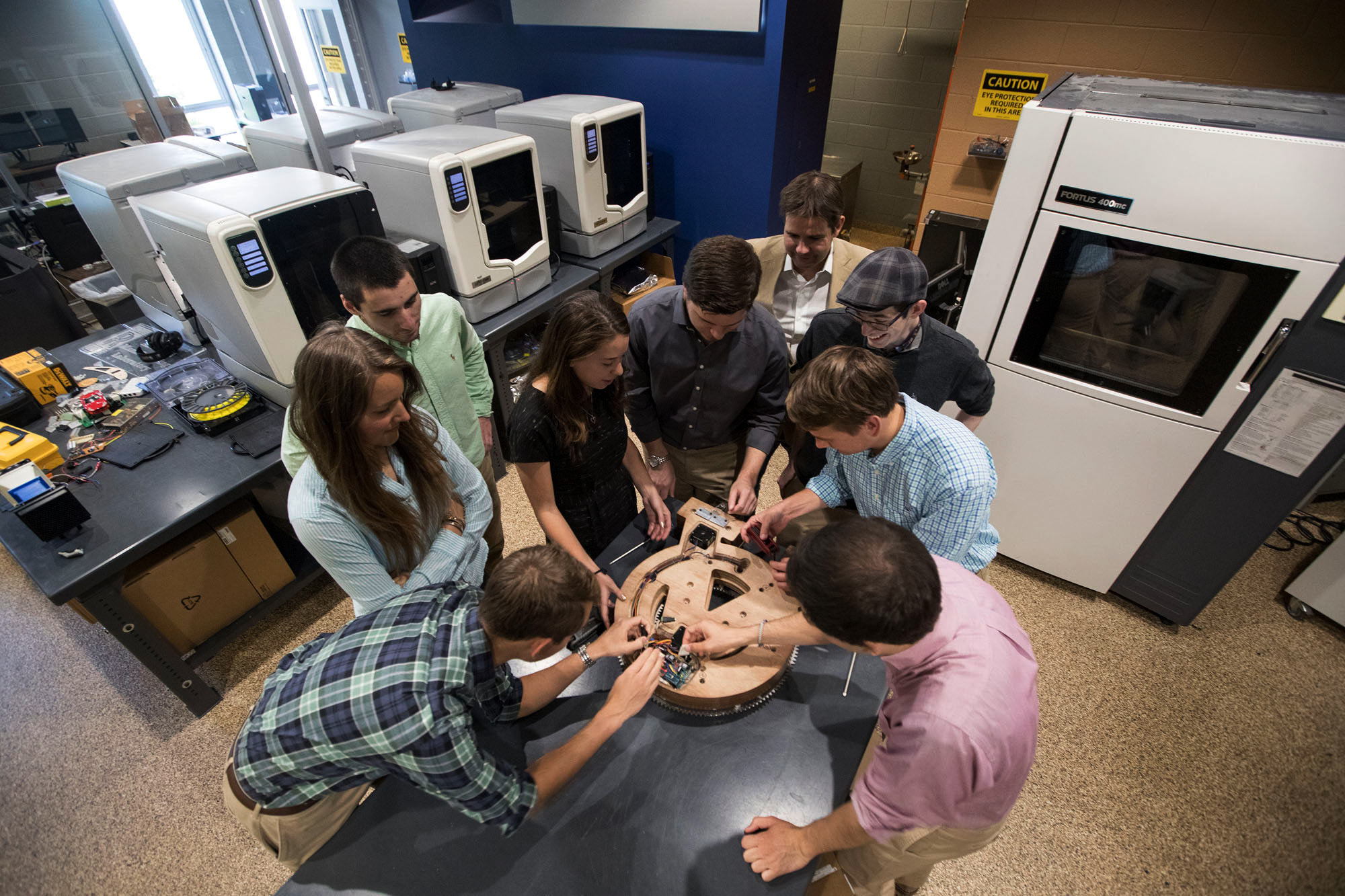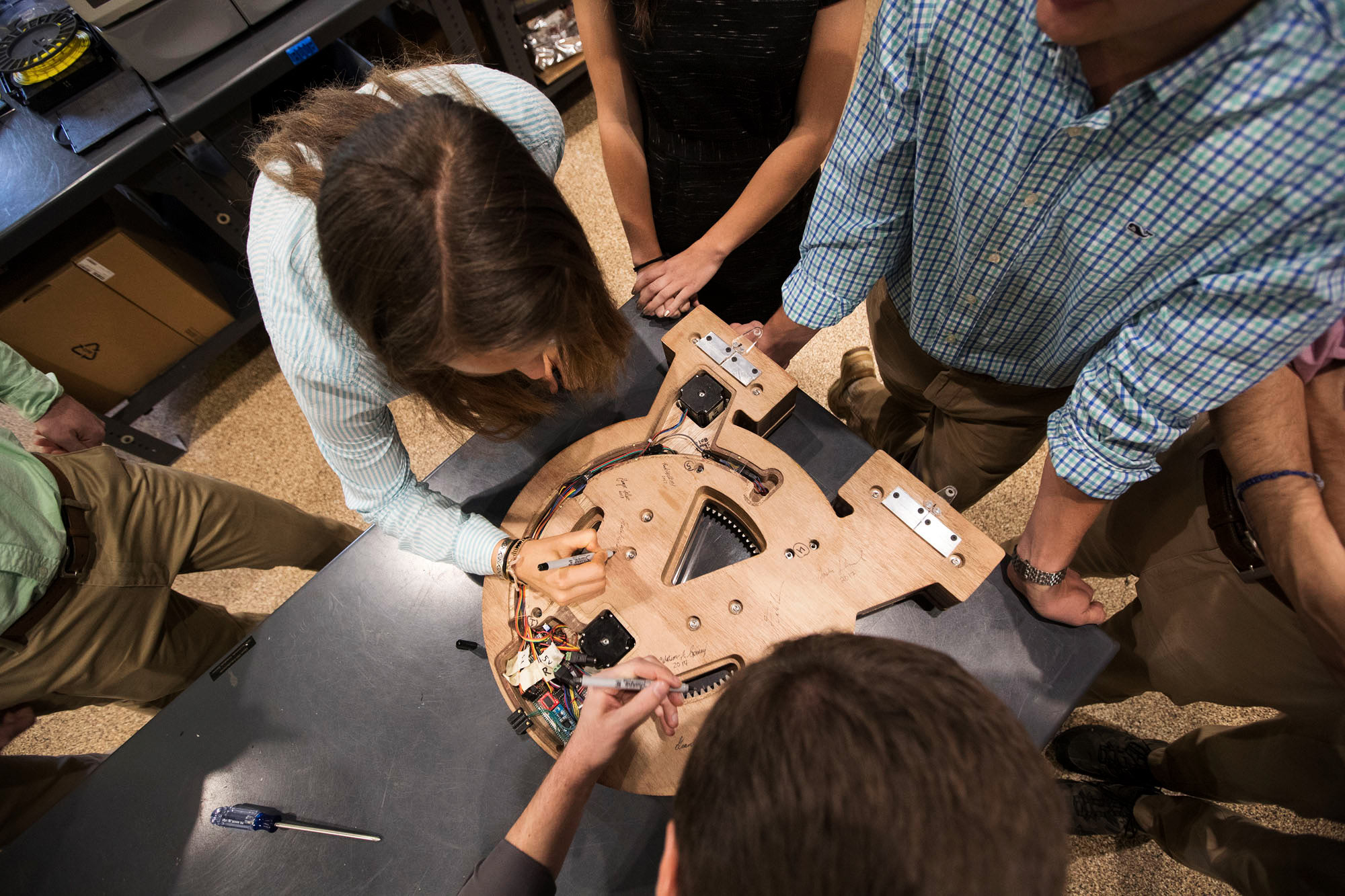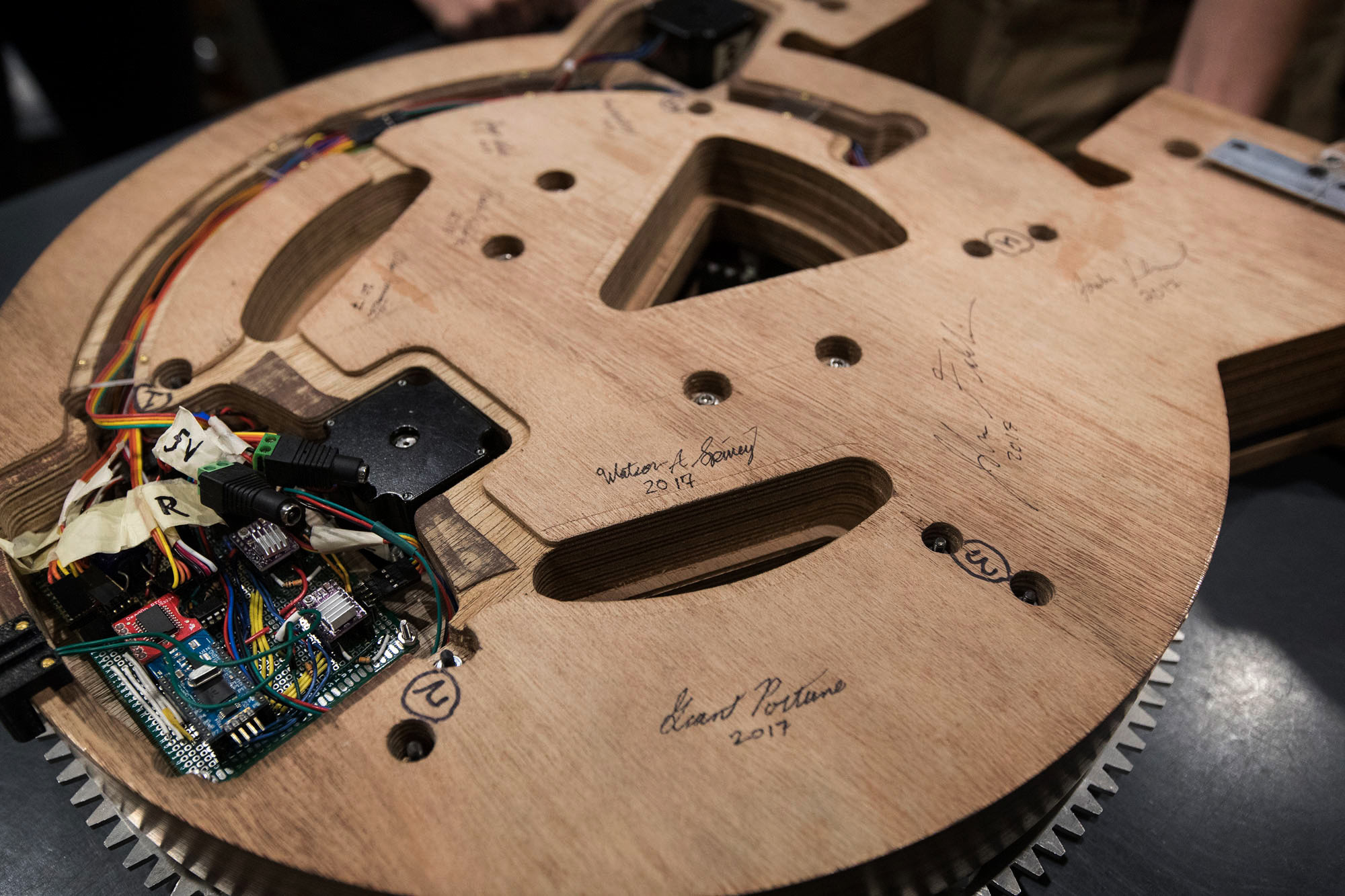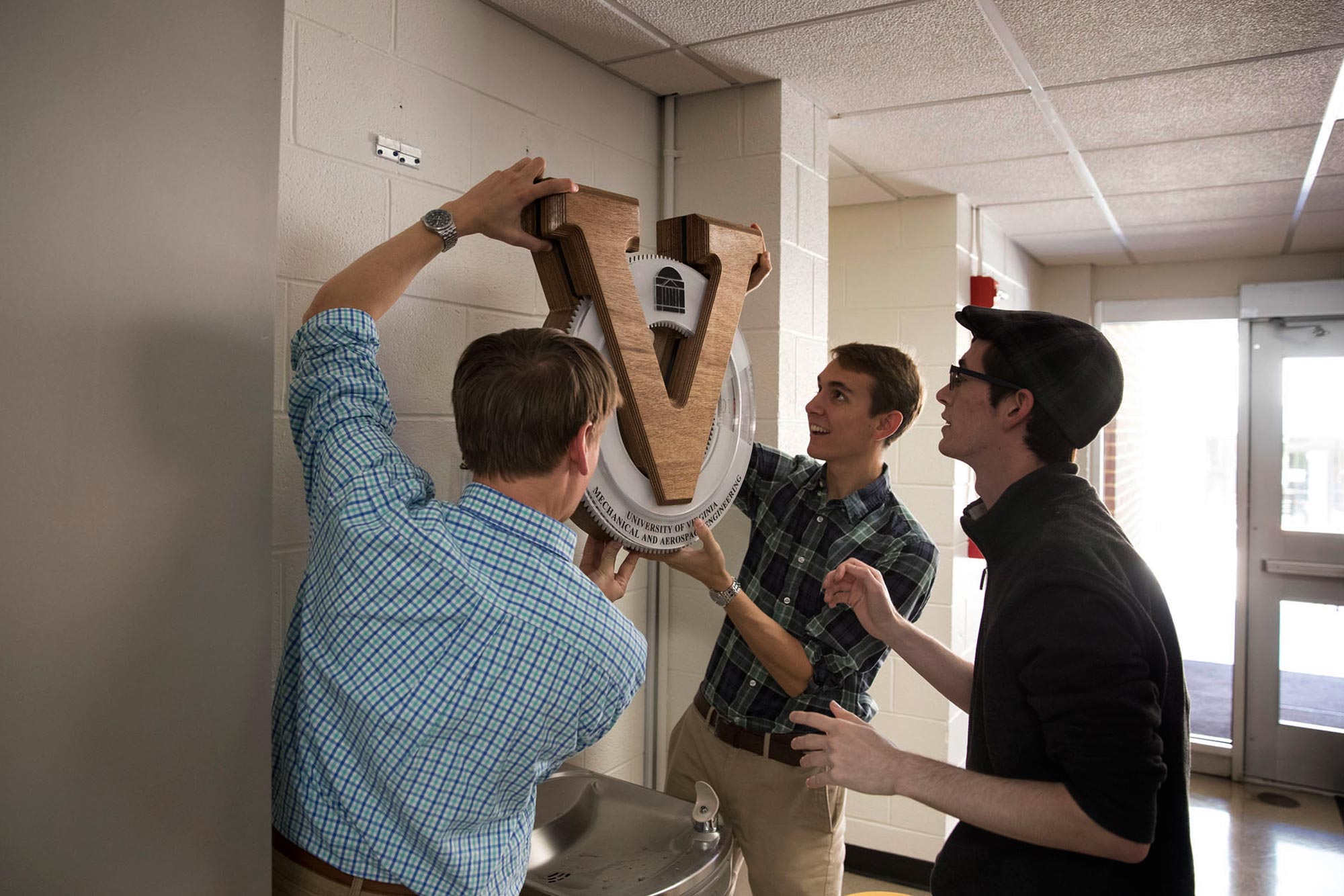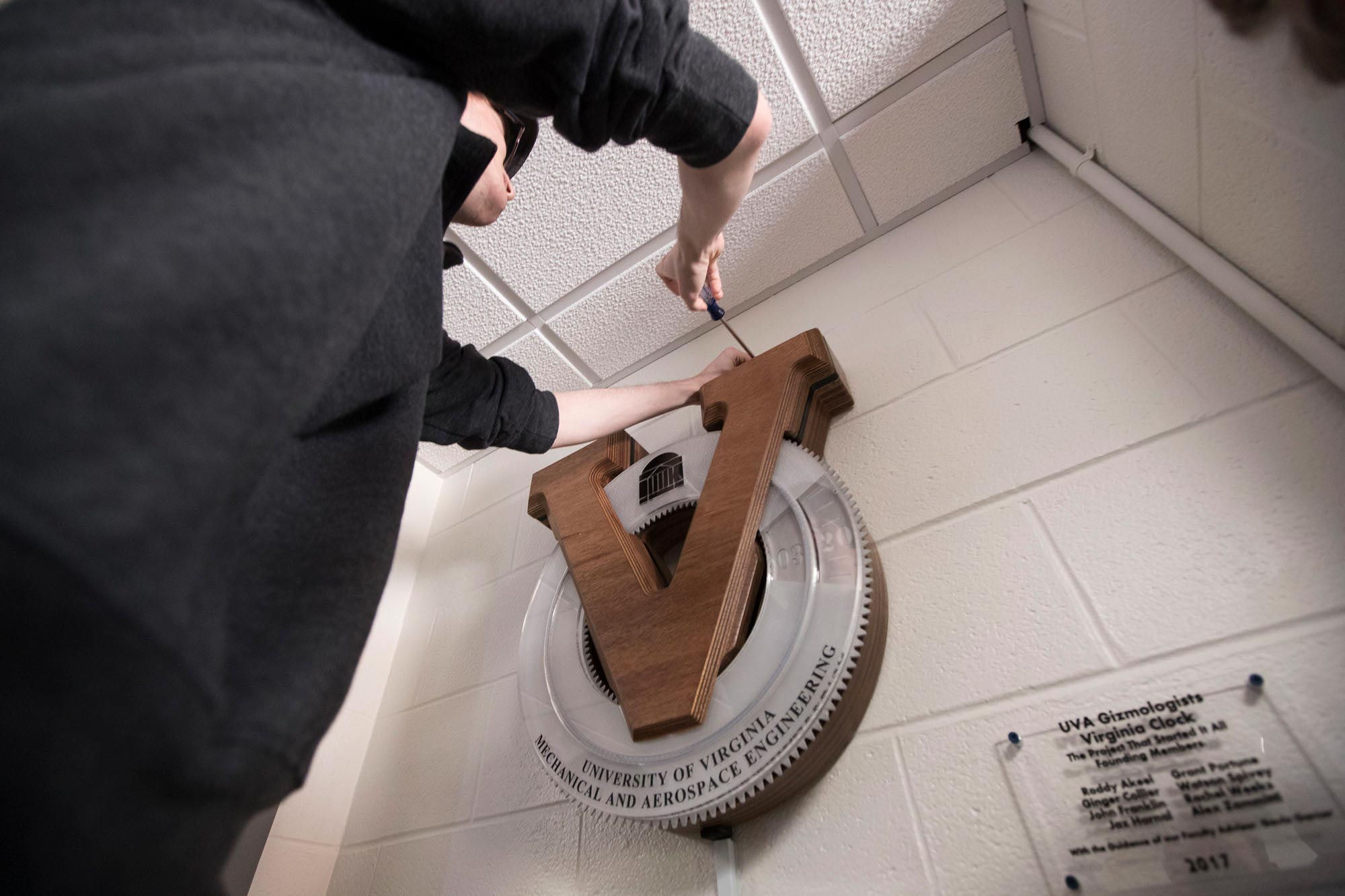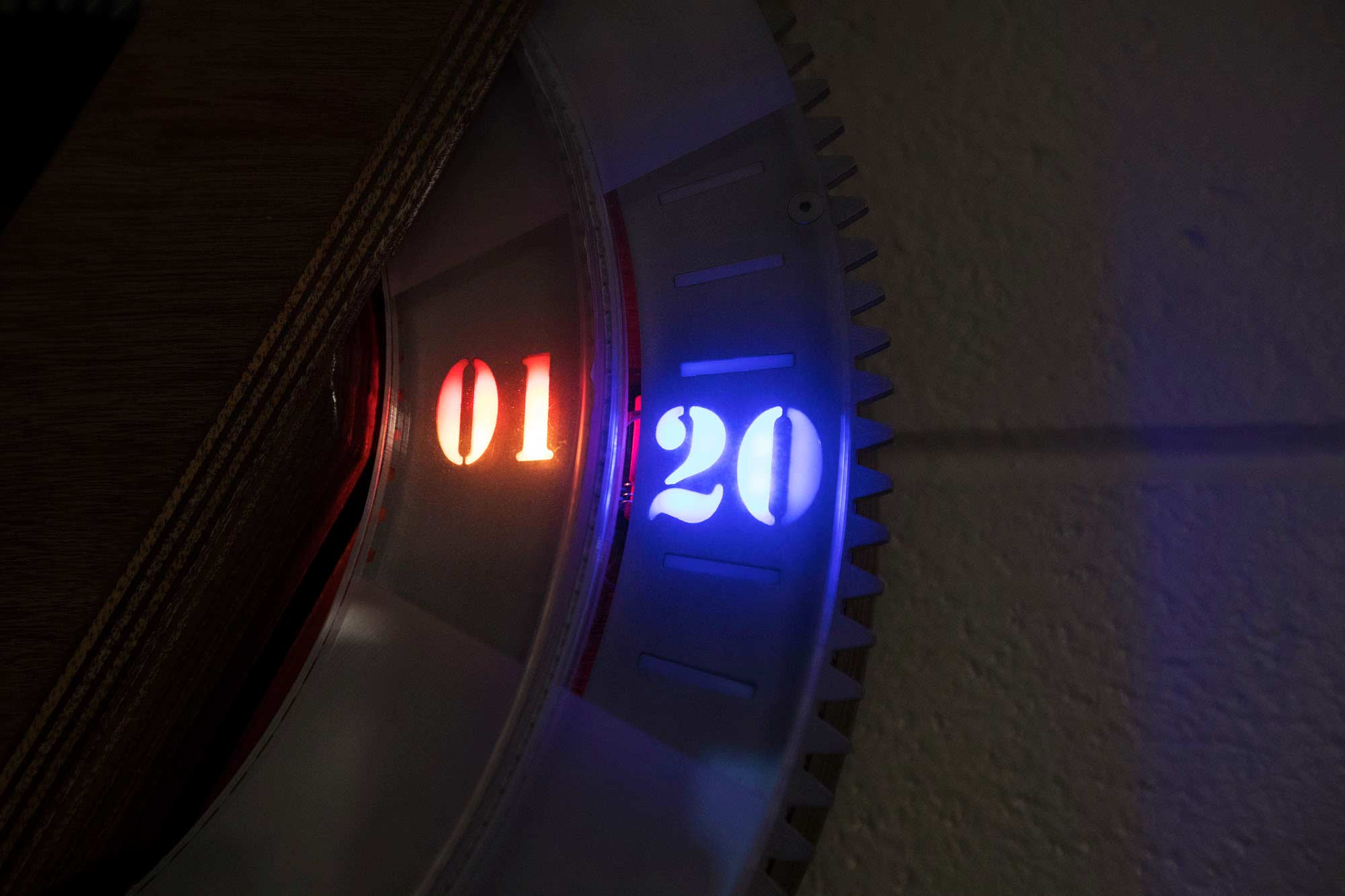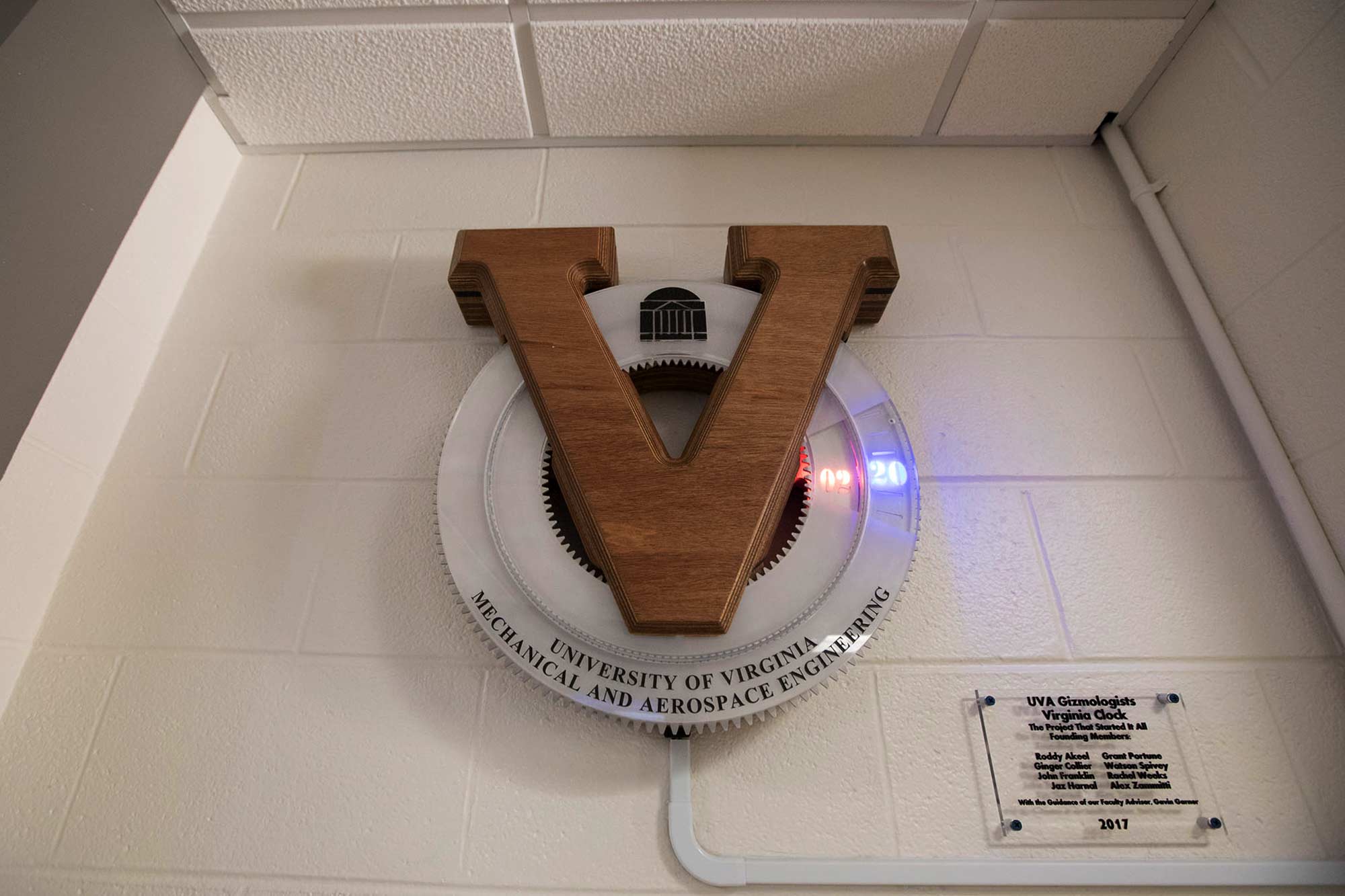 It is said that necessity is the mother of invention.
The Gizmologists got their start two years ago when Gavin Garner, a mechanical and aerospace engineering professor, decided to start a club for engineering and like-minded students who might want to put their classroom learning to practical use on projects of their own design, on their own time. Engineers being engineers, several signed on, eager to build upon the knowledge and training gained in their courses.
"Engineers are the epitome of makers, and what we do fits in with the current maker movement," Garner said. "Our students are passionate about their projects, combining the logic and know-how of engineering with the creativity of artists. Engineering is inherently creative, and our concept of gizmology is to add beauty and style to the things we're creating."
The Gizmologists include students in electrical, mechanical and systems engineering and materials science. Students in architecture, business and other disciplines have joined in on the fun as well, all working together to create devices that previously did not exist.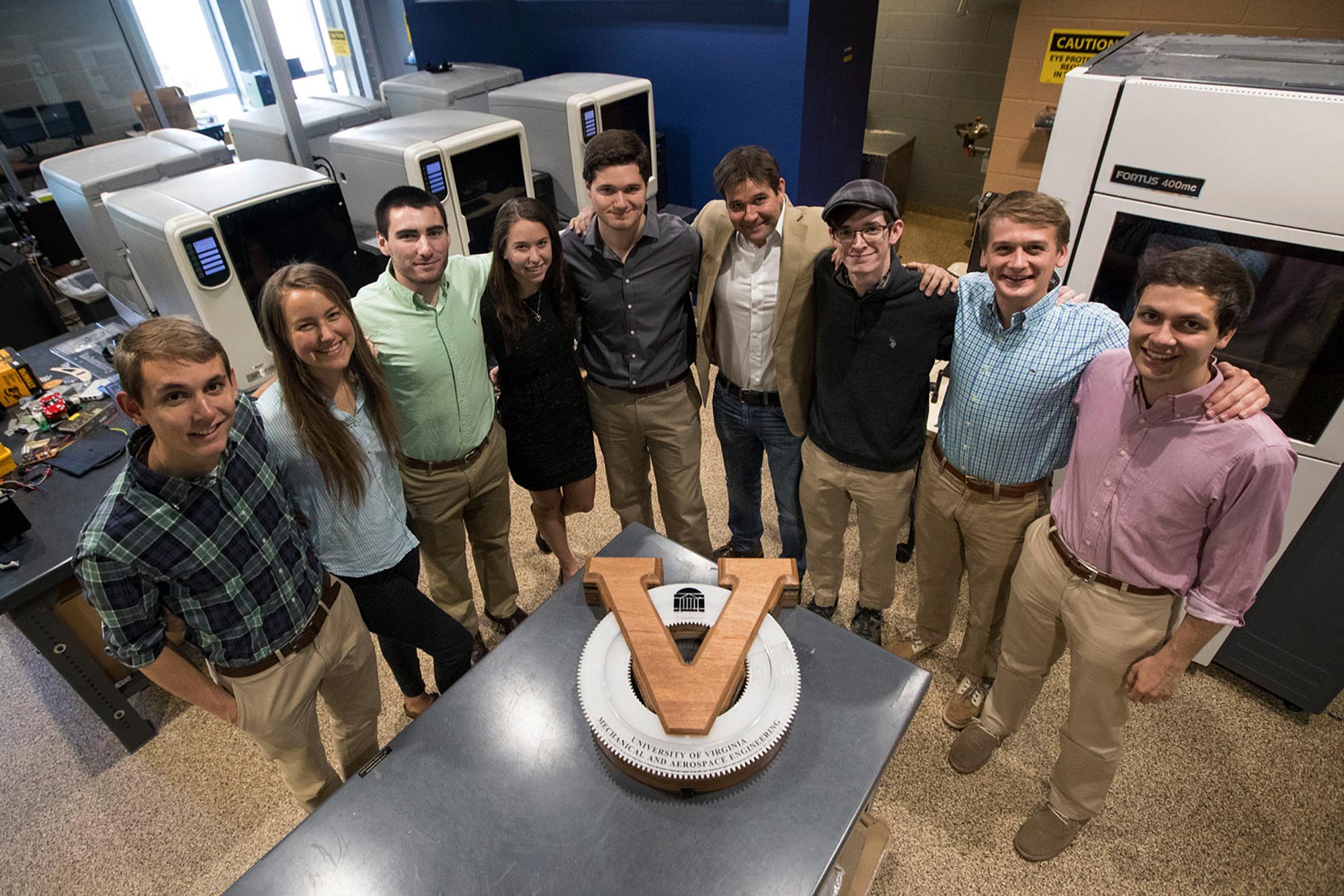 The Gizmologists and their first masterpiece, a kinetic art clock. Left to right are Alex Zammitti, Rachel Weeks, Roddy Akeel, Ginger Collier, Grant Portune, Professor Gavin Garner, Watson Spivey, John Franklin and Jaz Harnal.
With Garner as their faculty adviser, they have been working on designing and building several other objects, including a clock with a robot arm that moves a feather quill over pressure-sensitive LCD screens to draw out the numbers of the current time, and a boombox table shaped like a cassette tape. The V-for-Virginia clock is simply the club's first masterpiece to reach completion, and was the project that started it all.
"We teach our students to be unafraid of making mistakes so long as they learn from them," Garner said. "Engineering begins with mathematics for making predictions as to how a design will work. But a lot of engineering is experimentation, the actual building of objects, and realizing mistakes and then fixing problems and making refinements. That's how to learn, and how to make."
Garner has won several awards for his invigorating and inspiring teaching, given by both his department and the School of Engineering and Applied Science. A Richmond native, he earned his master's degree and Ph.D. in mechanical and aerospace engineering at UVA, and developed a love for teaching as a graduate teaching assistant.
"Engineering teaches humility, and these kinds of hands-on extracurricular projects boost the students' confidence," he said. "The great thing about engineering is it's a way to take rational control over the world, to make and do things that have never been done before that ultimately make the world a better place."
Garner's own interest is in robotics, otherwise known as mechatronics, which brings together the principles of mechanical, electrical and software engineering. He played a key role in setting up the Engineering School's Advanced Manufacturing Lab, which provides students with the tools needed to make what they imagine, fusing theory with practice. There, students can operate laser cutters, computer-controlled mills and routers, 3-D printers and water jets that can sculpt metal.
"We get a lot of engineering theory in our classes, but hands-on learning is important too," said Ginger Collier, a fourth-year mechanical engineering student and founding member of the Gizmologists. "This project, building the kinetic art clock, allowed us to really merge theory and manufacturing. I learned more doing this project than I did in some of my classes."
The Gizmologists have signed their clock and designed it for easy disassembly and reassembly so future students can keep the clock well-maintained.
Article Information
May 10, 2017
/content/student-gizmologists-engineer-unique-timepiece