Michael Giovinco gave his first clown performance in middle school, strapping on the stilts that would allow him to follow in his parents' footsteps.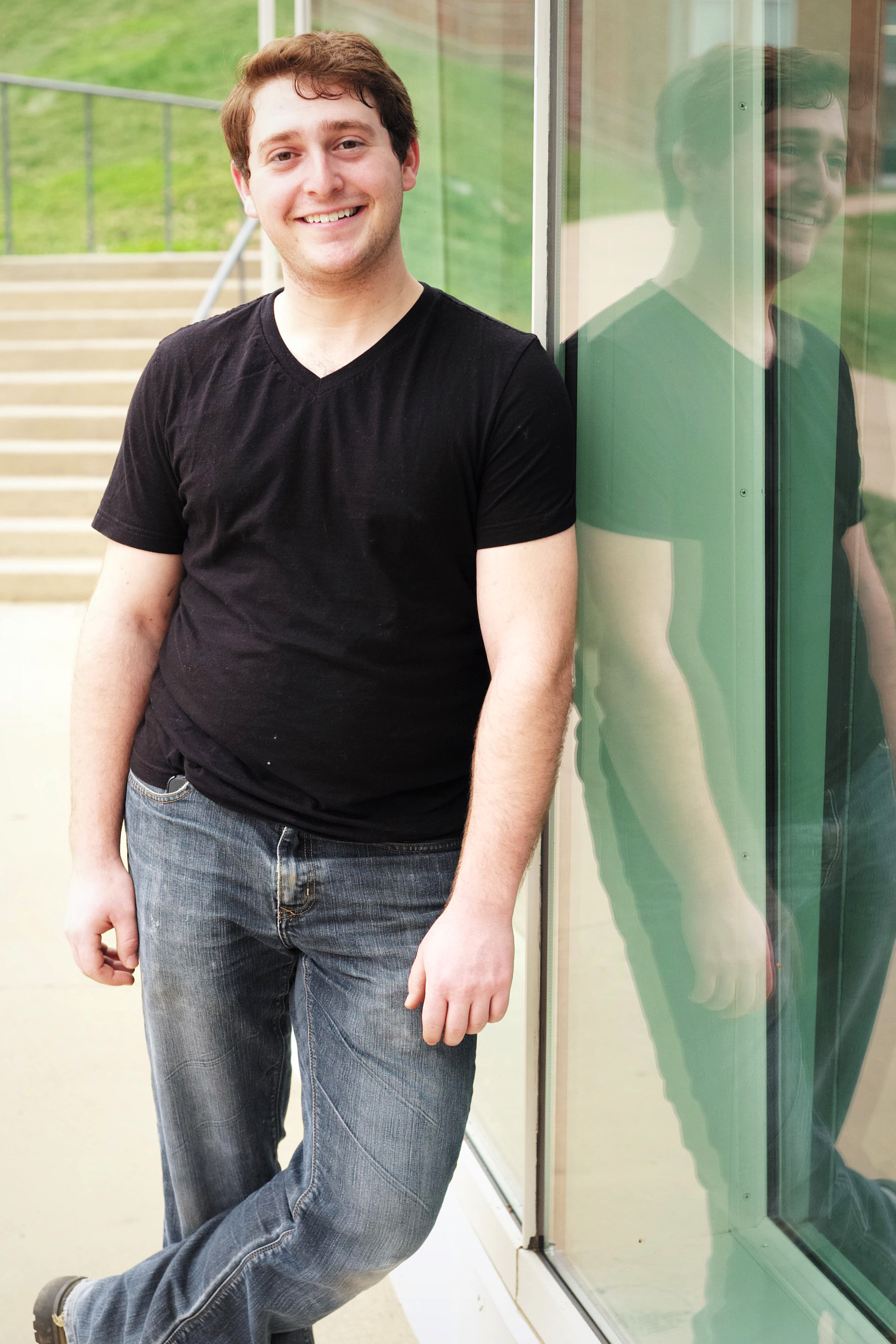 Michael Giovinco (Photo by Sanjay Suchak, University Communications)
Giovinco is now a fourth-year student at the University of Virginia, where he is a Miller Arts Scholar majoring in drama and cognitive science. He grew up in New Jersey in a family of clowns. His father, Gerry, performs under the stage name "Captain Visual" and is well-known in the clown world for his books on balloon art. His mother, Shari, has performed under the stage name "Hoopla" and currently works as a nurse.
"I grew up going to different clown conventions, meeting folks from all walks of circus life," Giovinco said.
Even as an elementary-schooler, Giovinco was walking on stilts, juggling and helping his parents put together gift bags to hand out at children's parties or on the New Jersey boardwalks where the family performed. He became more and more immersed in the circus arts and, upon coming to UVA, joined the Virginia Circus Club, a student group that partners with Charlottesville's Moonlight-Circus acrobatics troupe to practice and perform various circus acts.
"When I got to UVA, I discovered that there is a small bastion of circus life in Charlottesville, which I did not expect," Giovinco said.
In a capstone project embodying both his upbringing and his studies at UVA, Giovinco spent much of the past year developing, writing and staging a devised circus show, "Grounded," supported by grants from the Miller Arts Scholar program and the University Award for Projects in the Arts. Take a look. 
Media Contact
Article Information
February 27, 2017
/content/student-spotlight-michael-giovinco-isnt-just-clowning-around