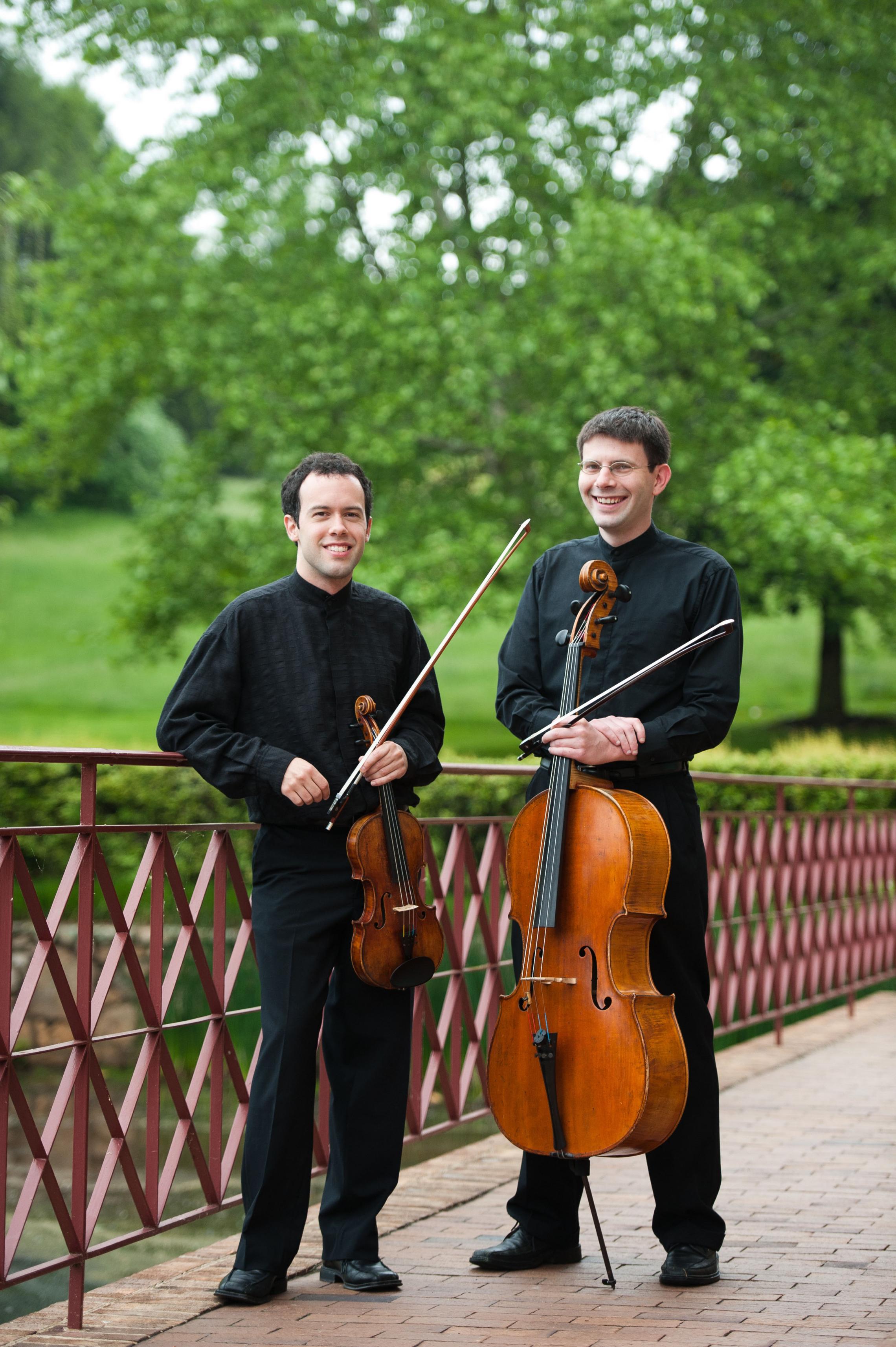 September 20, 2011 — The Charlottesville & University Symphony Orchestra will kick off its 2011-12 season with timeless pieces by Antonin Dvorak, Johannes Brahms and Ludwig Van Beethoven.
"Bridges Across Traditions," begins at 8 p.m. in Old Cabell Hall at the University of Virginia on Sept. 30 and at 3:30 p.m. on Oct. 2 at Monticello High School.
The season's theme is "Bridges," a reference to compositions that span traditions, time, generations, genres and hemispheres, according to event organizers.
The first performance, which is sponsored by Bank of America, will feature Dvorak's "Carnival Overture, Opus 92," Brahms' "Double Concerto for Violin and Cello in A Minor" and Beethoven's "Symphony No. 3 in E-flat Major, Opus 55, Eroica."
As the performance name suggests, the compositions span traditions in classical music, but are similar in that they are both musically impressive and accessible to listeners, said Adam Carter, the symphony's principal cellist and a member of the performance faculty in the McIntire Department of Music in the College of Arts & Sciences.
"People know these pieces, they are very famous and they are easily accessible and beautiful," Carter said. "If you were to list the great pieces of classical music you could include everything on this concert. I think the audience is going to enjoy the melodies and walk out humming the tunes – it's going to be that kind of concert."
The Brahms piece is one of the few concertos written for two soloists – the cello and the violin – and evokes interplay between the instruments that eschews virtuosic pyrotechnics in favor of melody, Carter said.
Stephen Czarkowski will serve as guest conductor for "Bridges Across Traditions," and for "Bridges Across Time," which will be performed in November. Symphony music director Kate Tamarkin is on sabbatical for the fall semester. Czarkowski is the conductor of the Apollo Chamber Orchestra and assistant conductor of the Opera Camerata of Washington, D.C. He was recently named a Conducting Fellow for the 2011-12 season by the Allentown (Pa.) Symphony.
Richard Will, music department chair, will present pre-concert lectures 45 minutes prior to each concert. The free lectures are designed to educate, entertain and provide a behind-the-scenes look at classical music. The Sept. 30 lecture will take place in Minor Hall; the Oct. 2 lecture will be held in the Forum at Monticello High School.
Free parking for the Sept. 30 performance is available in the U.Va Central Grounds Parking Garage, and for the Oct. 2 concert at the high school. Both venues are wheelchair accessible.
To purchase a subscription by phone or to request a 2011-12 season brochure, call 434-924-3139. Subscription orders are also accepted at the orchestra's office, 801 W. Main St. in Charlottesville from 9 a.m. to 1 p.m. on weekdays.
Details about the symphony and the season schedule are available on the symphony's website. Ticketing information is available at the Arts Box Office website.
— By Rob Seal
Media Contact
Director of Media Management and Managing Editor, UVA Today Office of University Communications
rseal@virginia.edu 434-243-3492