Tamara Wilkerson Dias' passion for community service took root and blossomed as a student at the University of Virginia.
The Richmond native volunteered with a variety of groups, learning about Charlottesville and the local organizations addressing needs in the community, especially those supporting public education.
"I volunteered in the schools even before graduating and becoming a teacher," said Dias, who earned a bachelor's degree in Spanish and a master's in teaching from what is now the Curry School of Education and Human Development. She went on to teach Spanish at Albemarle County's Jack Jouett Middle School from 2013 to 2015 and then at Buford Middle School in Charlottesville in 2016.
Those experiences inspired her to apply for her current role as executive director of the African American Teaching Fellows program, a nonprofit organization focused on increasing the number of teachers of color in Charlottesville and Albemarle County schools.
The program, founded in 2004, provides recruiting, financial and professional support, advising and other resources to African-American teachers pursuing certification. In return, it asks fellows to teach in Charlottesville or Albemarle County public schools for at least three years.
A fellow in the program while in graduate school, Dias firmly believes in the difference it makes for African-American children to see teachers who look like them standing in the front of their classrooms. "I know the impact public education has on children and their futures, and on how they see themselves," she said.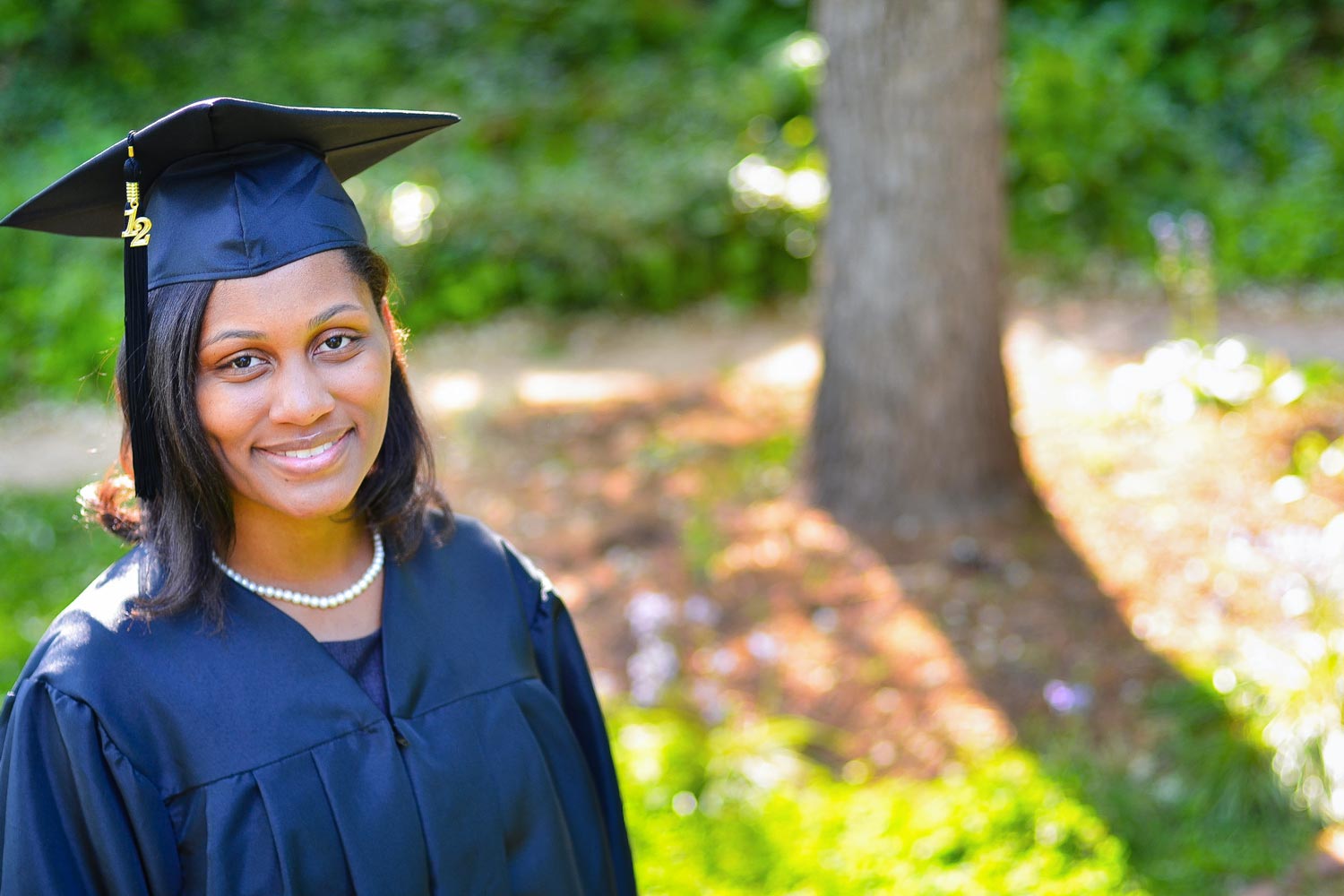 2012 Alumna Tamara Wilkerson (now Dias) was an African American Teaching Fellow in her graduate year in the Curry School's master's in teaching program. (Contributed photo)
Albemarle County Public Schools serve about 14,000 students from kindergarten through grade 12, about 10 percent of whom are black. Charlottesville schools serve about 4,300 students, 33 percent of whom are black. Combining both school systems, there's one African-American teacher for every 122 students.
In the past three years, the program has helped place nine African-American teachers in local classrooms. Although small, the program supports fellows for up to three years, with annual tuition assistance and other resources totaling about $10,000 per fellow. Currently, it's assisting 10 fellows, including some already teaching and some in graduate school.
"The biggest part of being a fellow was the support, not just from the staff, but also from my peers – aspiring teachers and fellows in the program already teaching," she said. "I learned more about what to expect and bring into the classroom."
Dias has proven so effective that Forbes magazine included her on its "30 Under 30" education list in 2017, recognizing her efforts to support teachers and promote diversity and equity in American public schools – where, as of 2017, only 7 percent of teachers identified as African-American. Dias' UVA experiences prepared her for the career change in a range of ways.
Working as a peer adviser for transfer students gave her insight into making transitions. "It also made me appreciate the diversity of experience of students. I learned to understand where they were coming from," she said.
Her UVA community service included working in local schools through Madison House and the Curry School's Day in the Life program, a one-on-one mentoring program.
Today, Dias remains close to the University. She works regularly with the Curry School, where most of the fellows originate, and she has returned for speaking engagements on Grounds. As it did during her student years, her time on Grounds continues to connect her with people who share her passion and reinforce her commitment to enrich the diversity of local public school faculty.
"This work is so important because it results in a better educational experience for African-American students in our public schools," she said. "To be able to pursue a profession that makes a difference in the lives of others is one of the most gratifying experiences someone can have. I get immense enjoyment and satisfaction from giving back."
Article Information
December 19, 2018
/content/teacher-education-leader-meet-alumna-tamara-wilkerson