It's hard to resist the pull of the Teeny Tiny Zoo. For several hours Monday afternoon, fluffy ducklings, tottering baby goats, grinning llamas and other endearing creatures lured University of Virginia students away from their books and into the McIntire Amphitheater, converted into a bustling petting zoo by the University Programs Council.
"This is one of our most anticipated events of the year and we always get fantastic feedback from students," said fourth-year College of Arts & Sciences student Chris Williams, director of UPC's Special Events Committee. "UPC planned Teeny Tiny Zoo as a fun, relaxing event to bring positivity and a smile to everyone in the University community."
The animals hail from the Teeny Tiny Farm, based in Surry County. Owner Deb Robinson and her husband Rob began running the traveling petting zoo in 2007.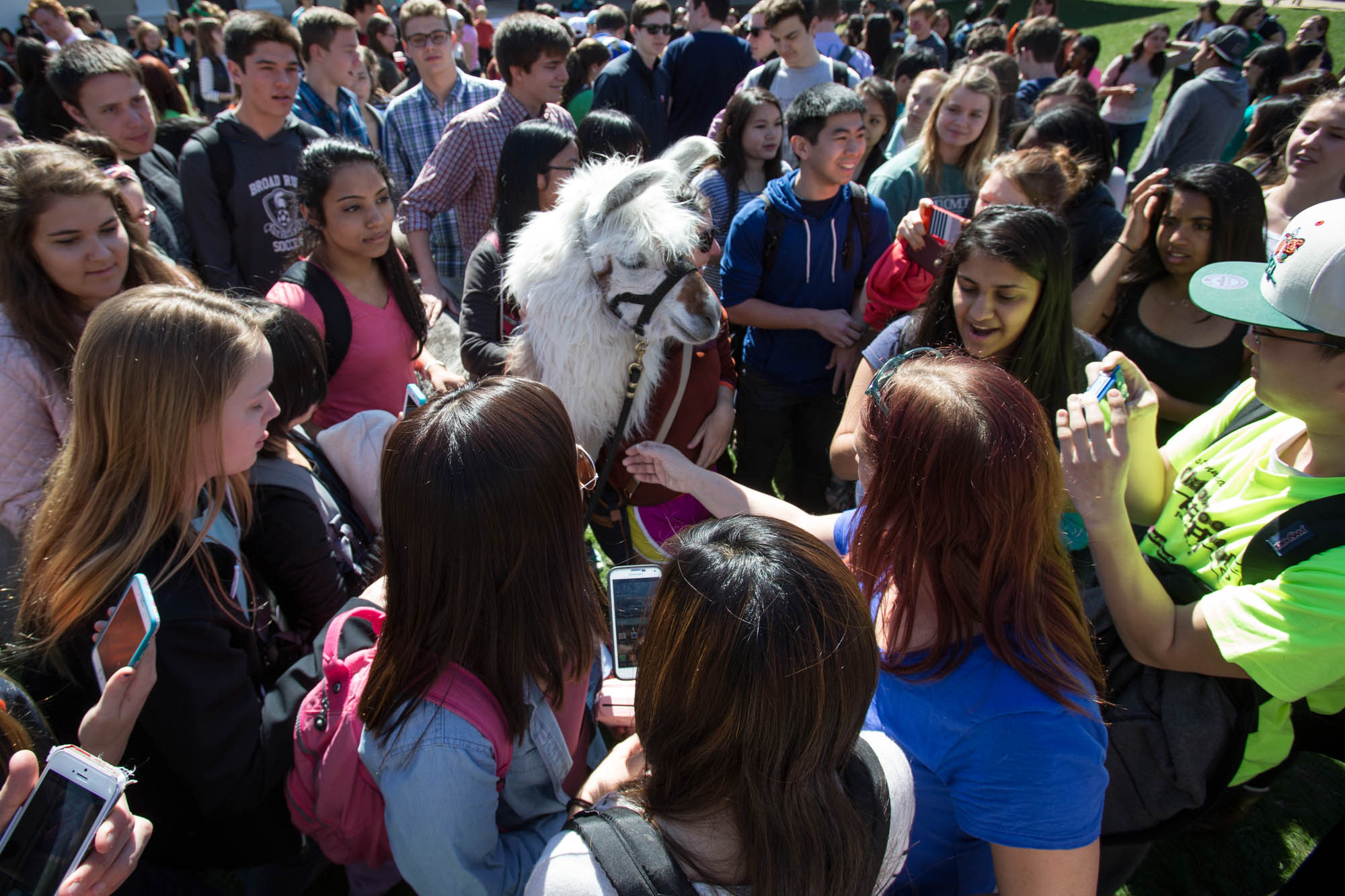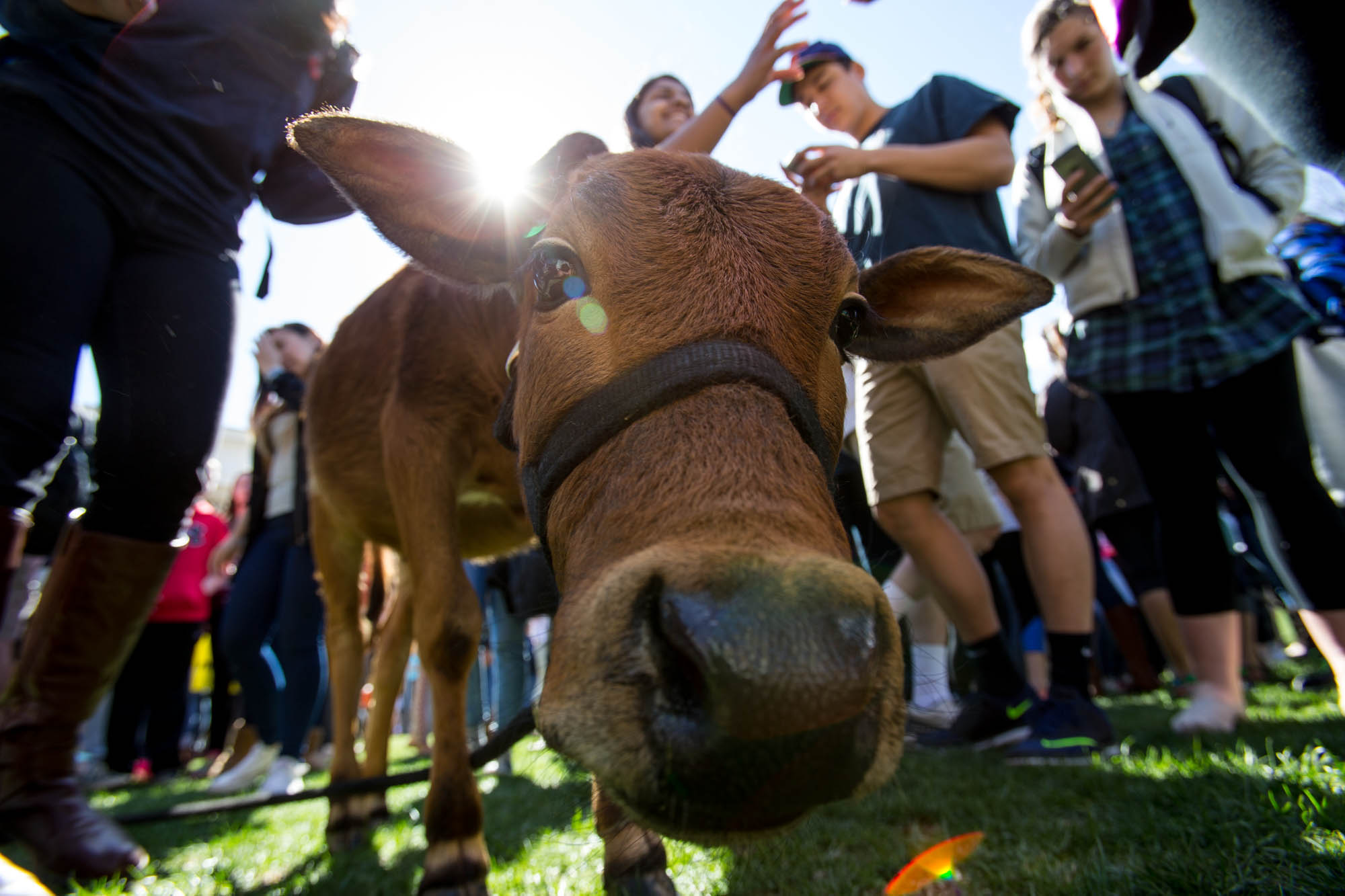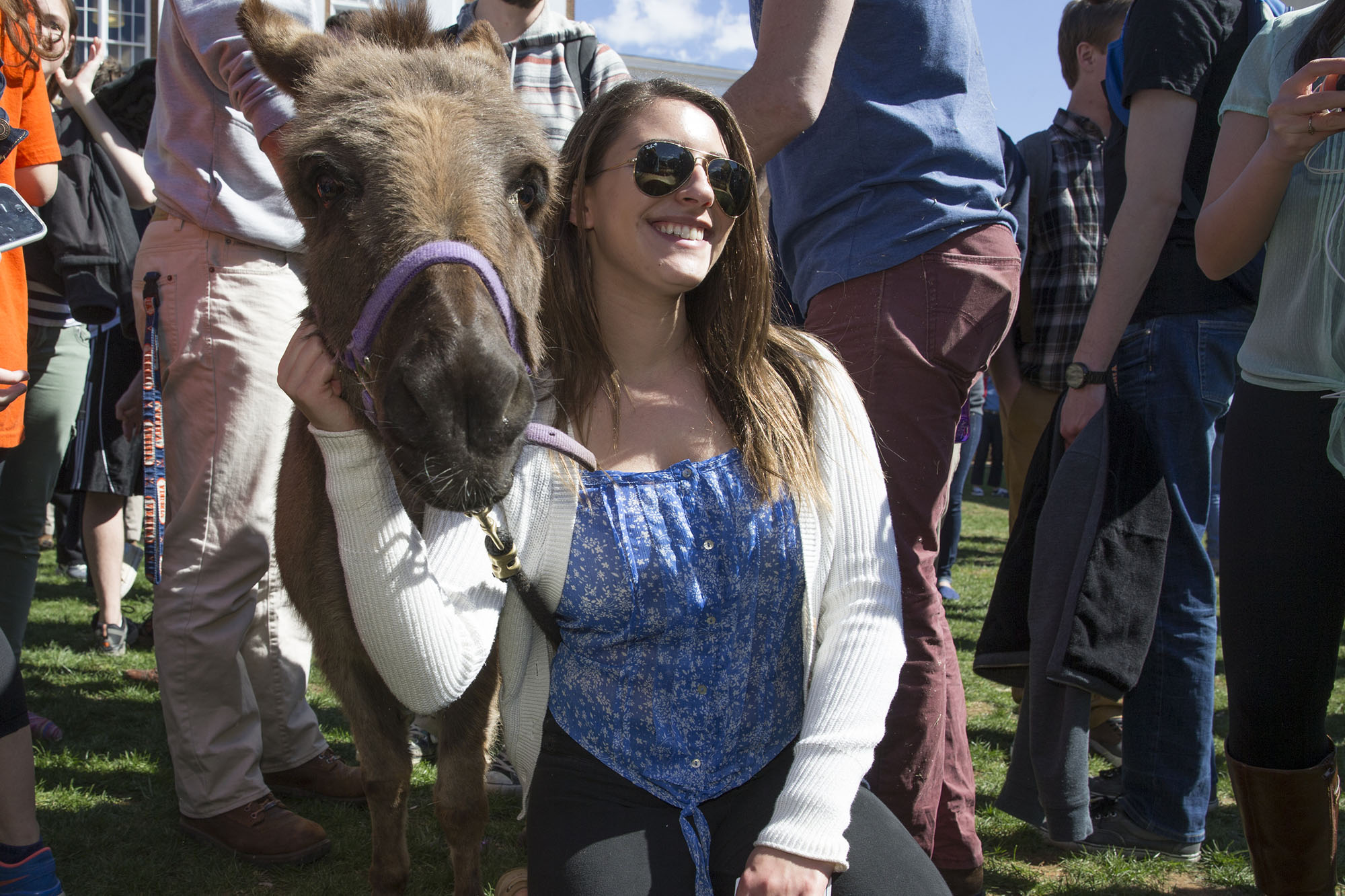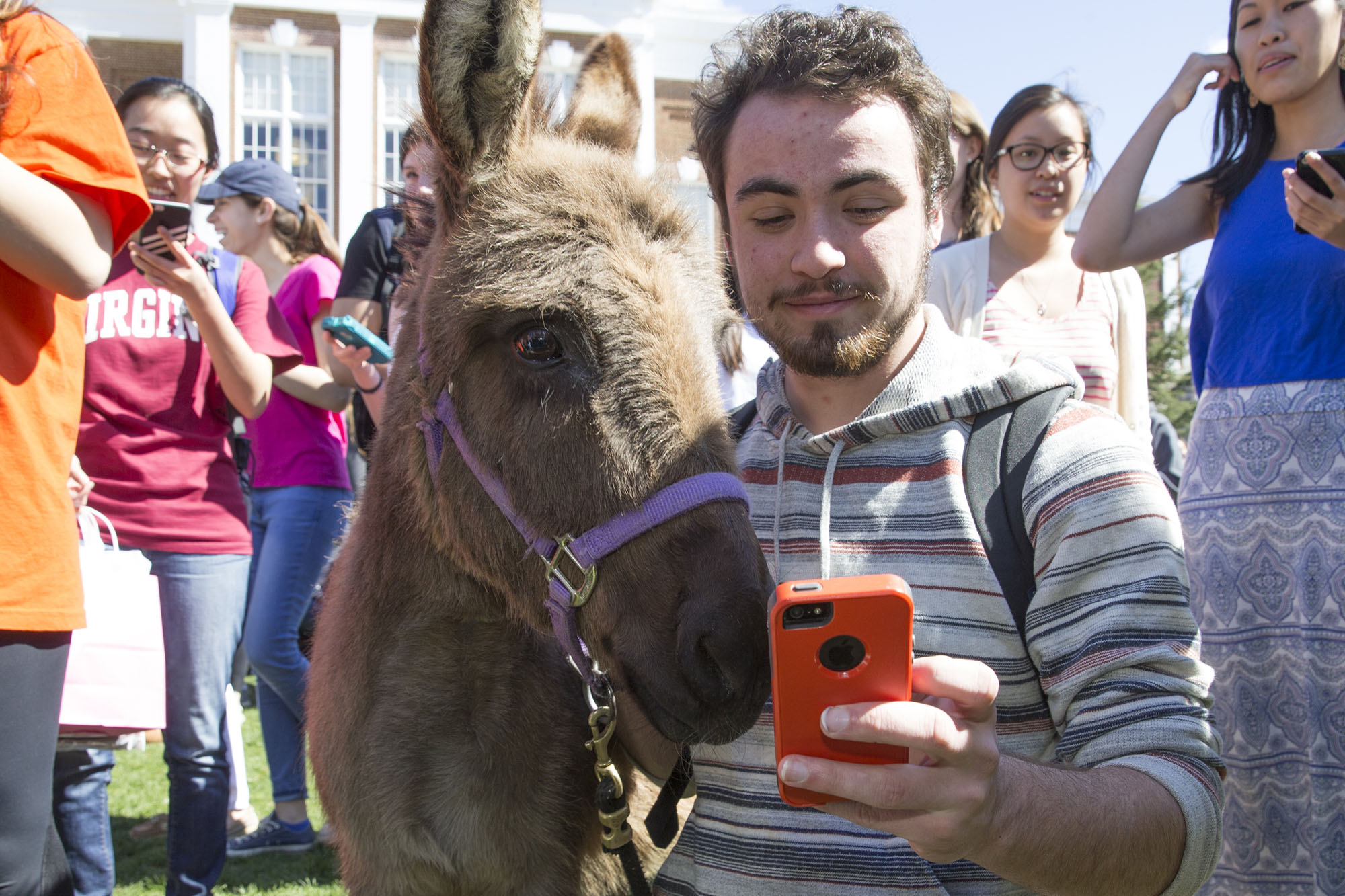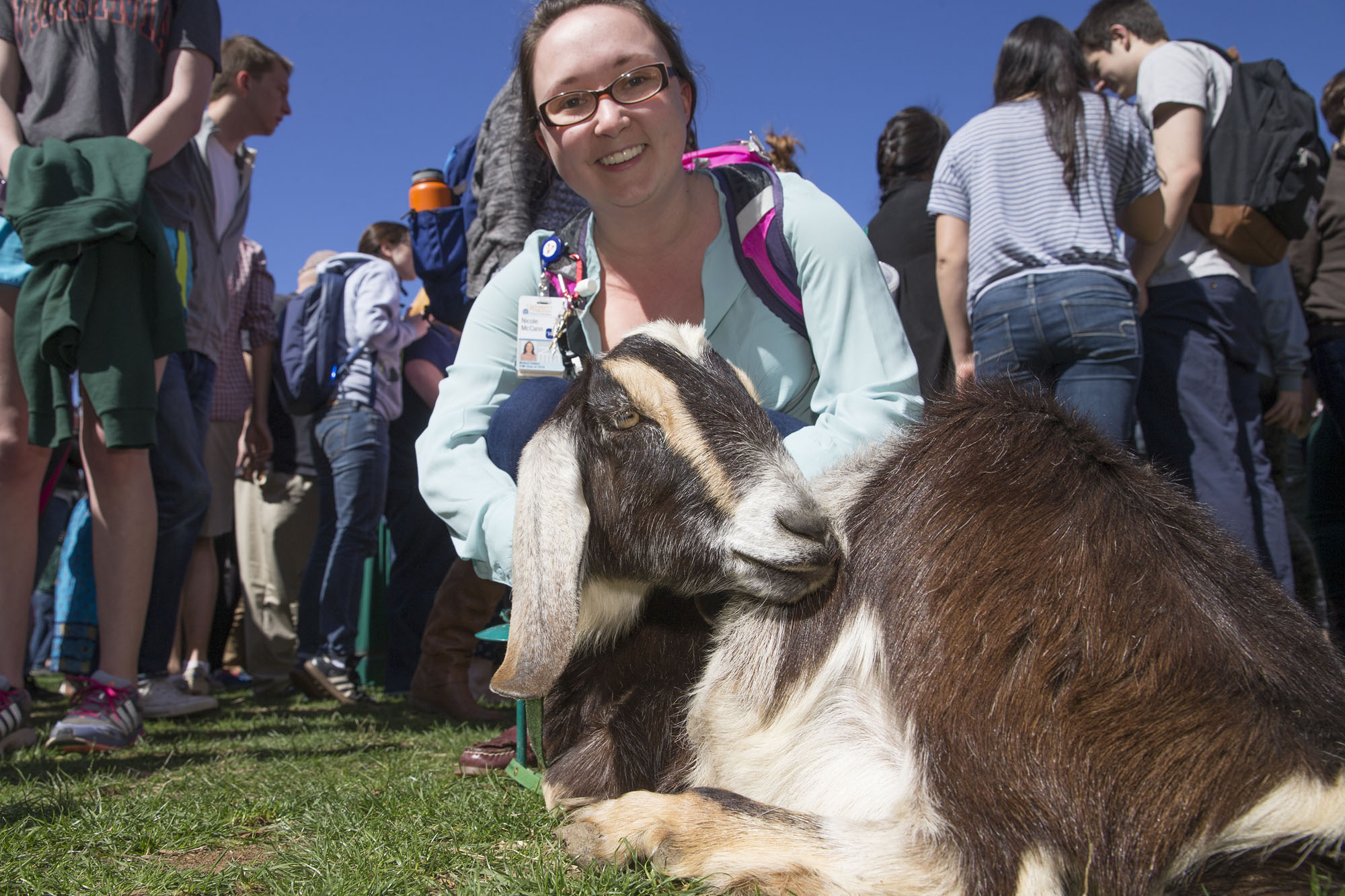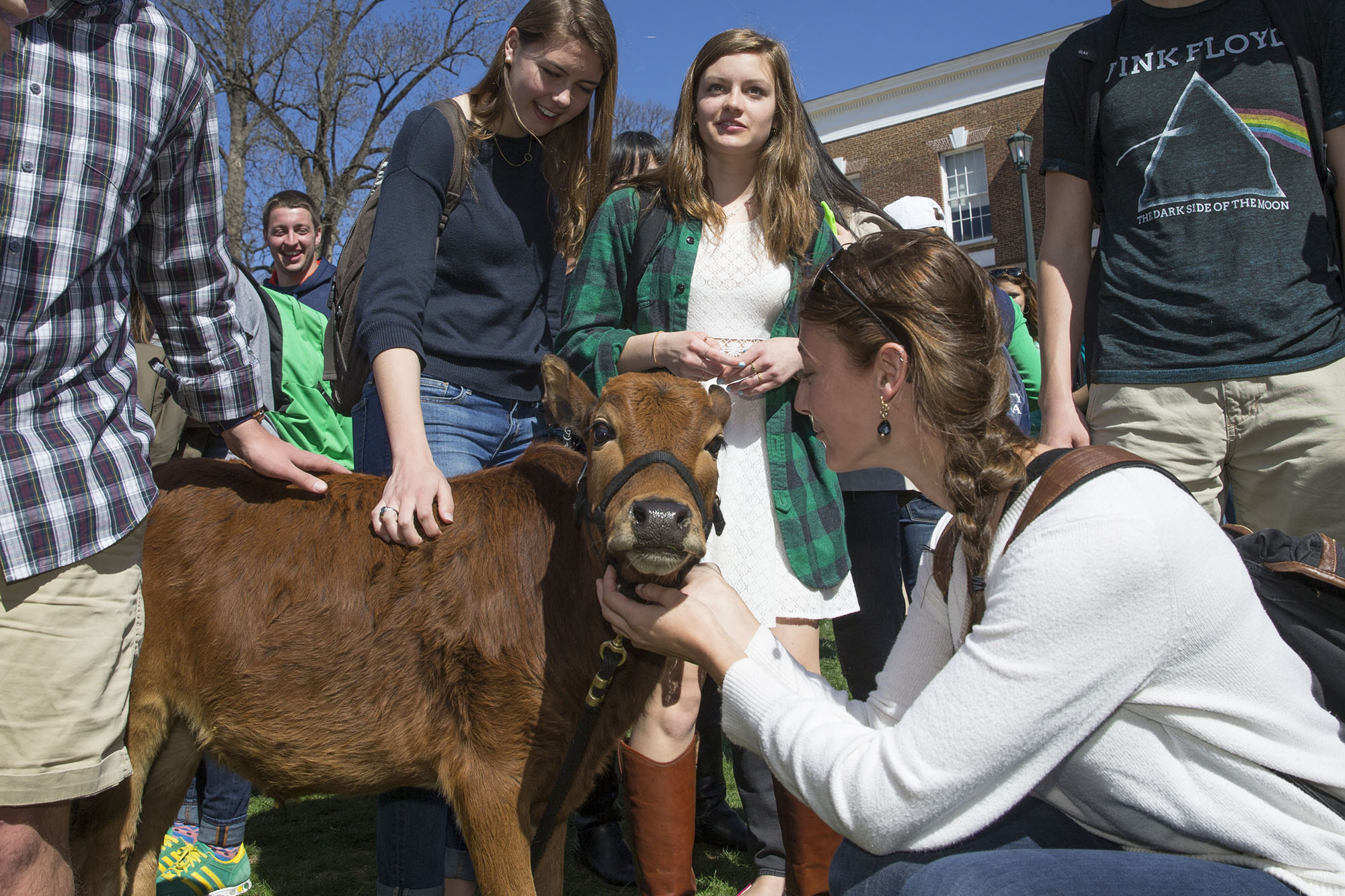 Media Contact
Article Information
March 31, 2015
/content/teeny-tiny-zoo-offers-students-relief-midterms-photos