Thomas Jefferson's Academical Village was overrun Monday evening with tiny pirates and princesses, more that a few mischievous minions and many four-legged friends masquerading as what else – hot dogs. It was all for the University of Virginia's annual student-hosted Halloween tradition, "Trick-or-Treating on the Lawn."
Residents of the 54 Lawn rooms opened their doors to parents and children from all over the Charlottesville area who came to share in the festivities. This year, close to 150 UVA organizations participated in the event, sponsoring candy buckets at various rooms and offering information and services to the many visitors.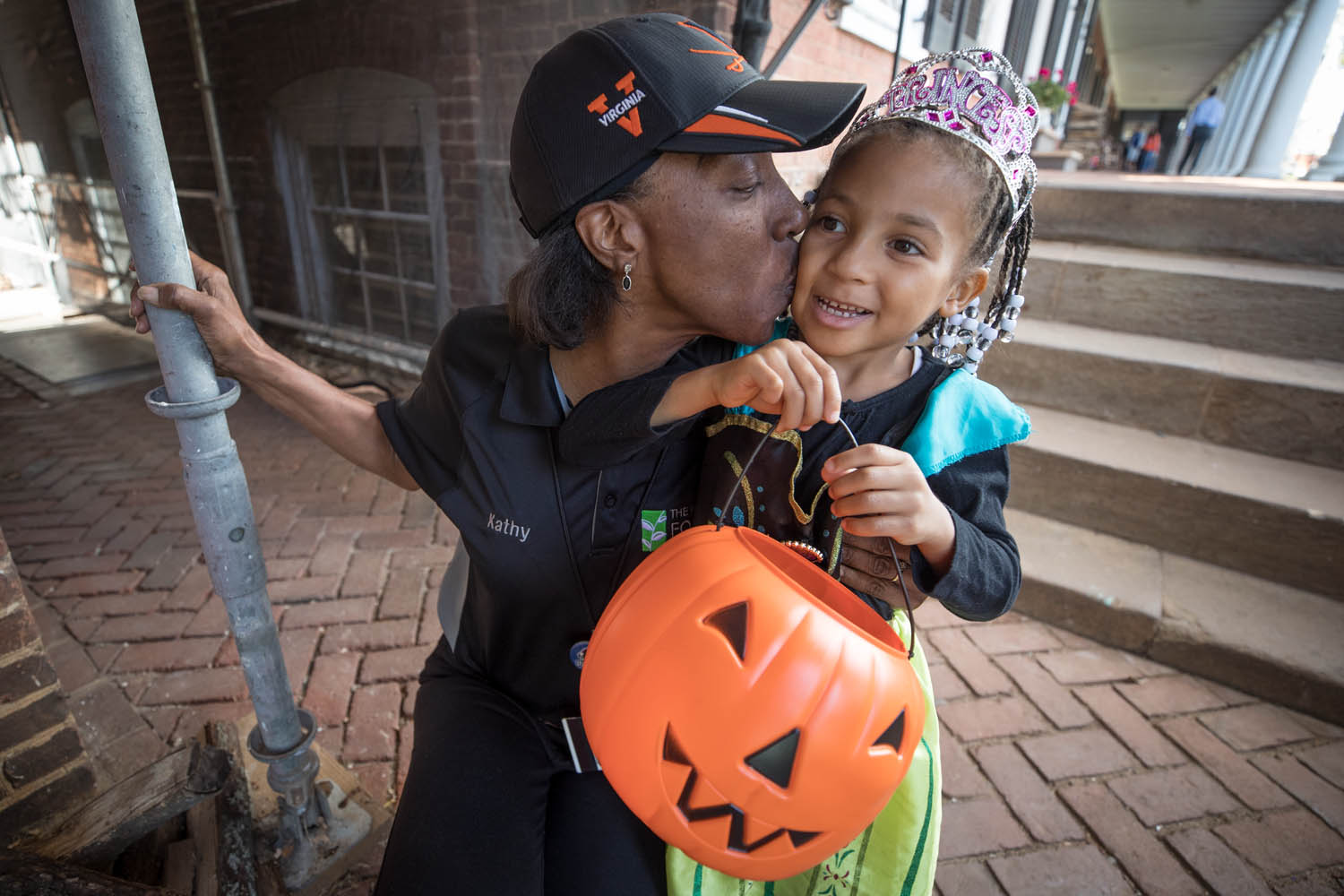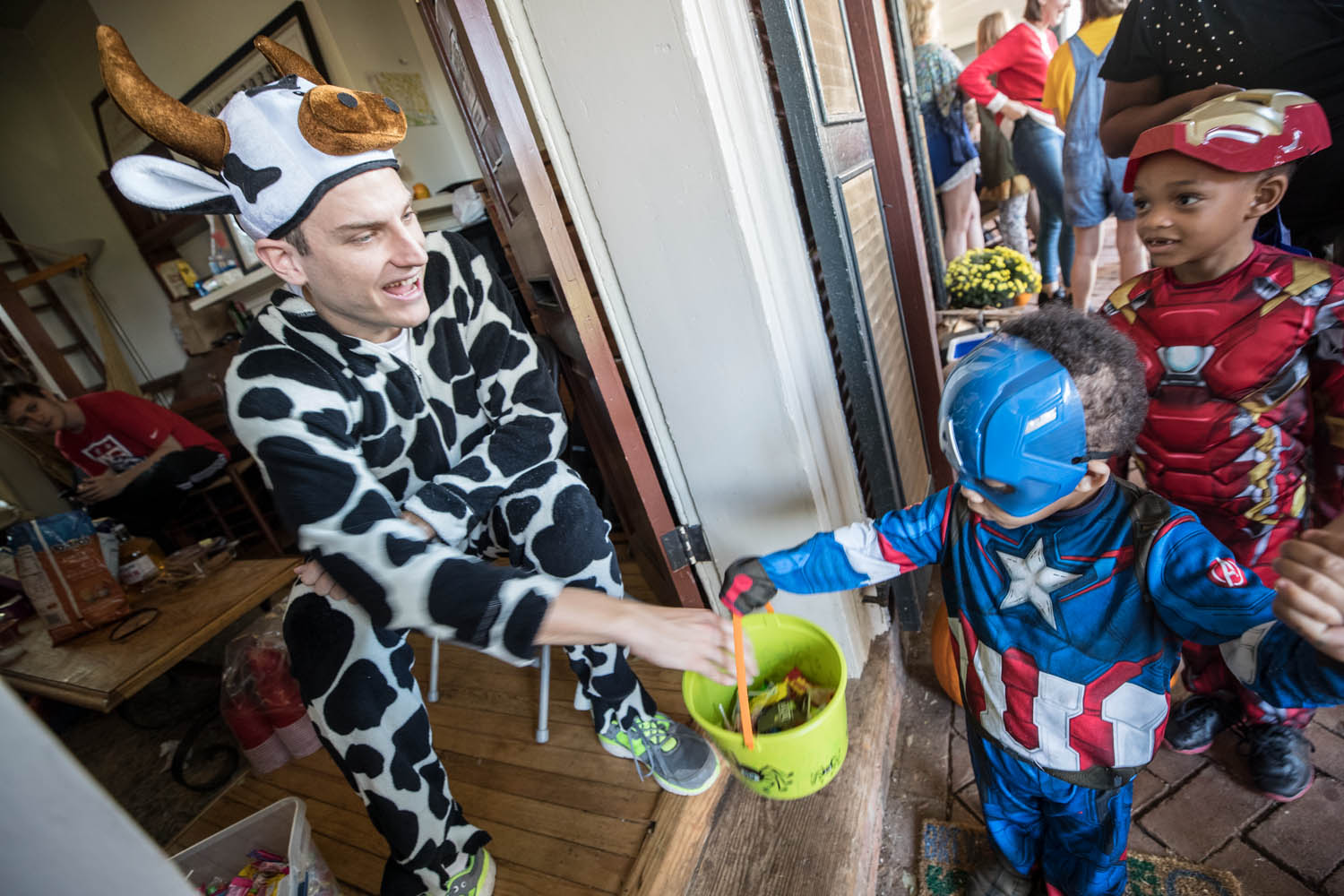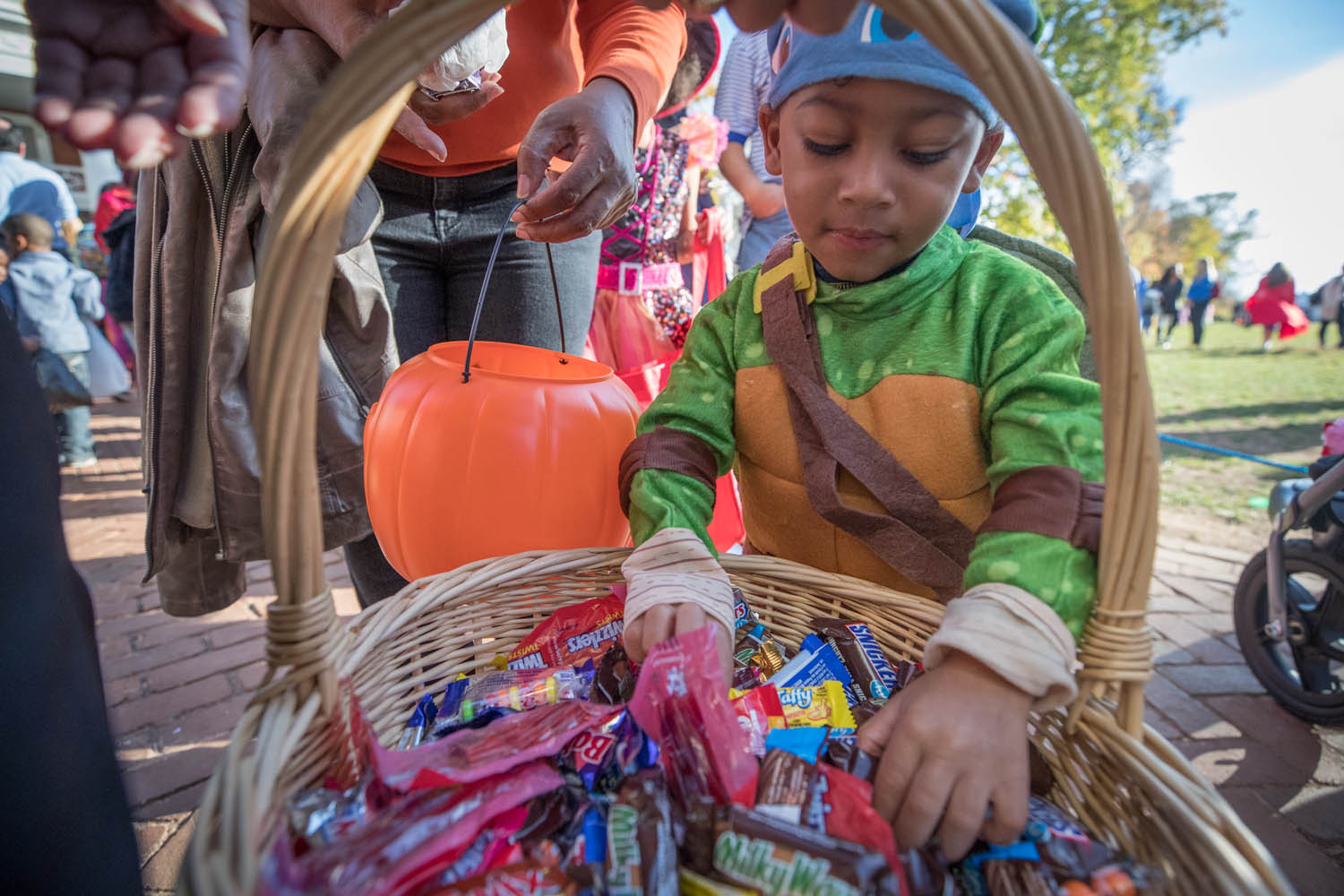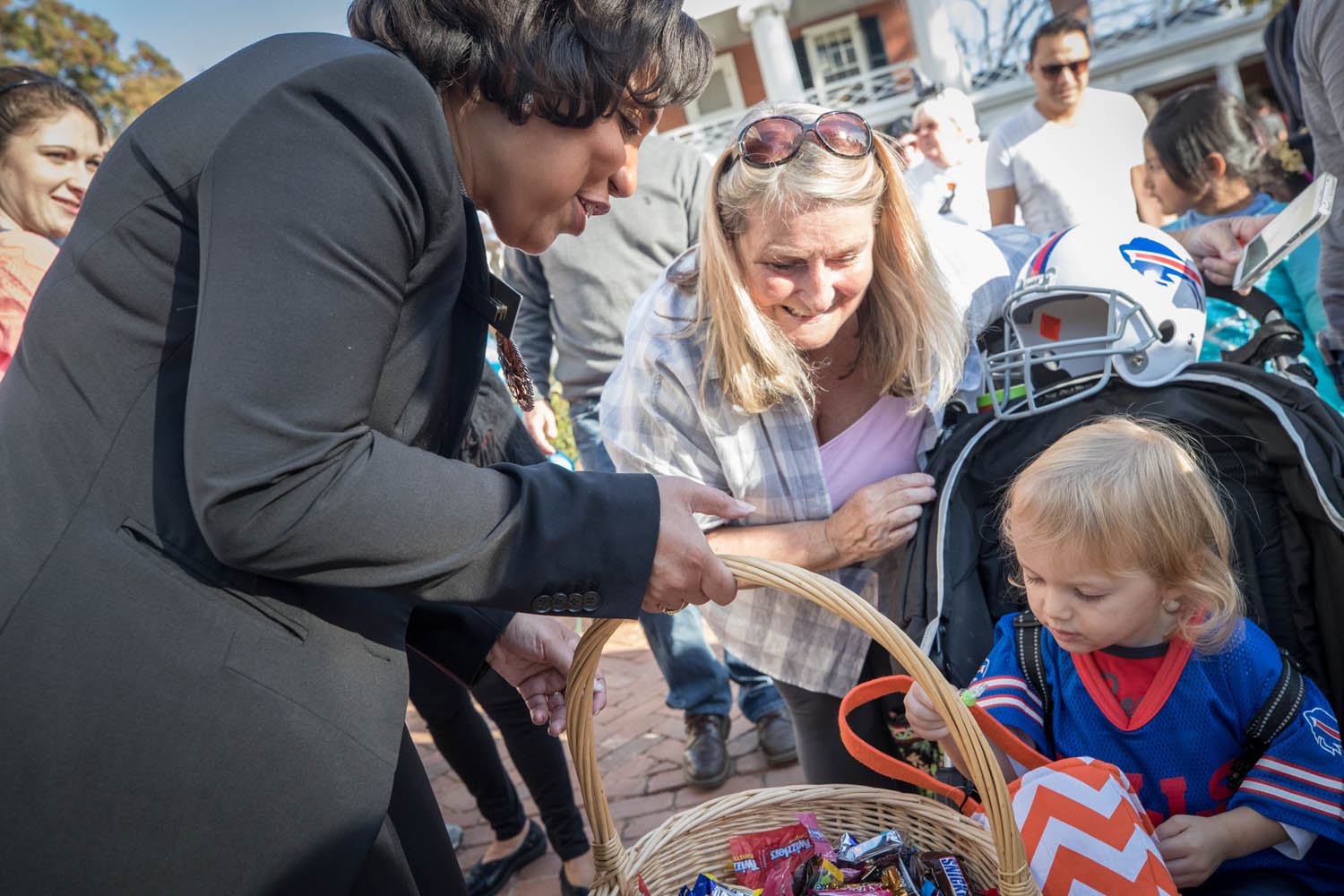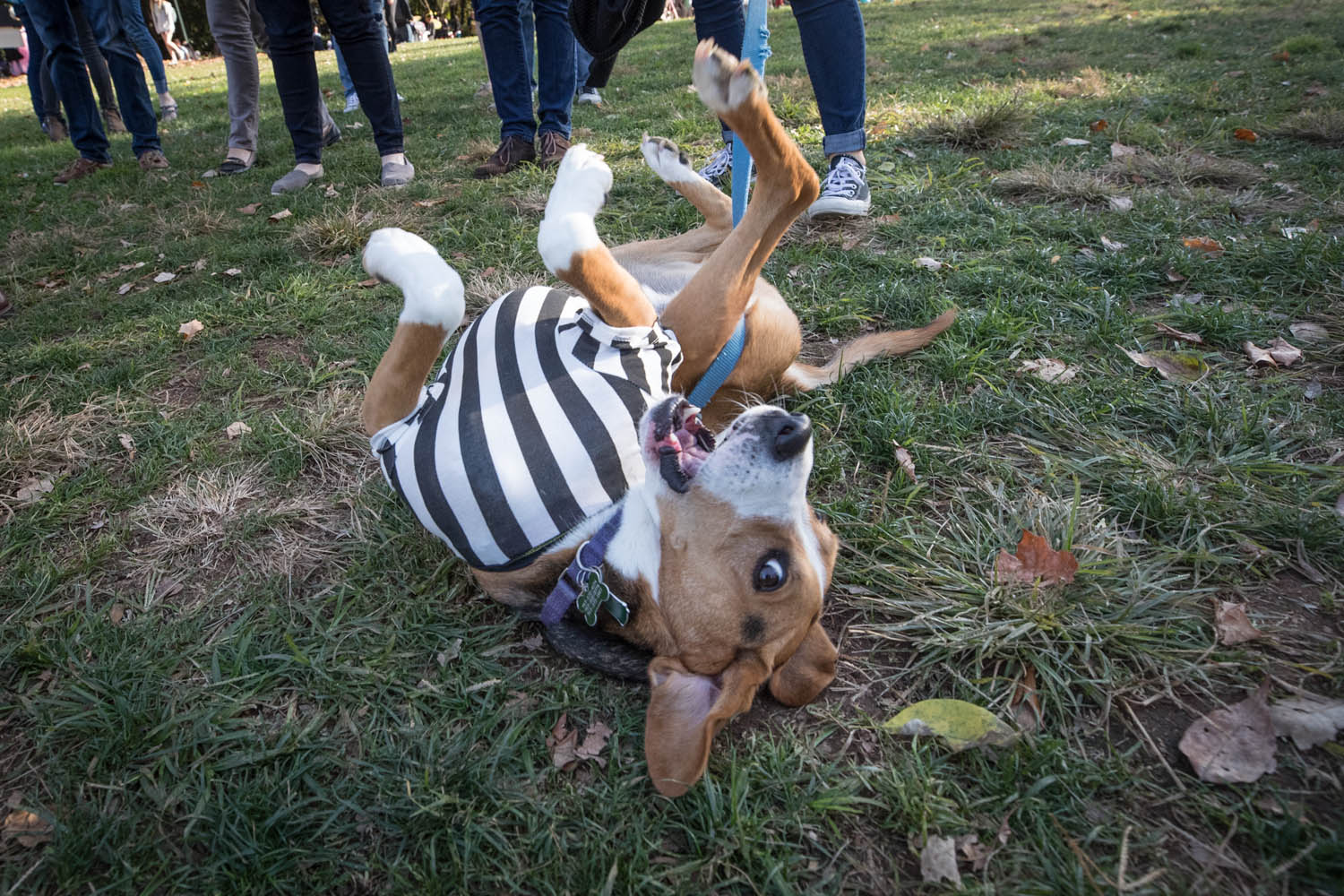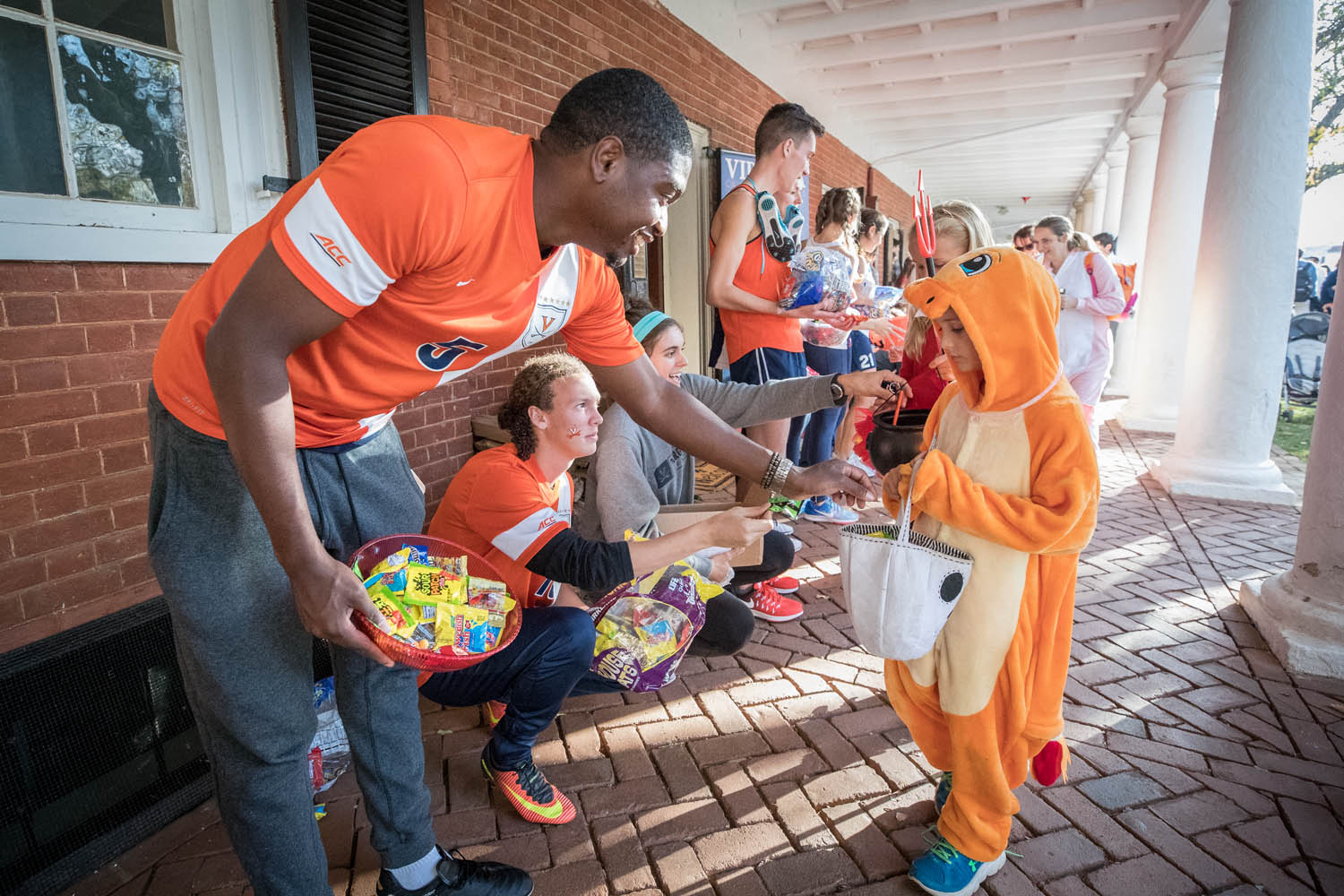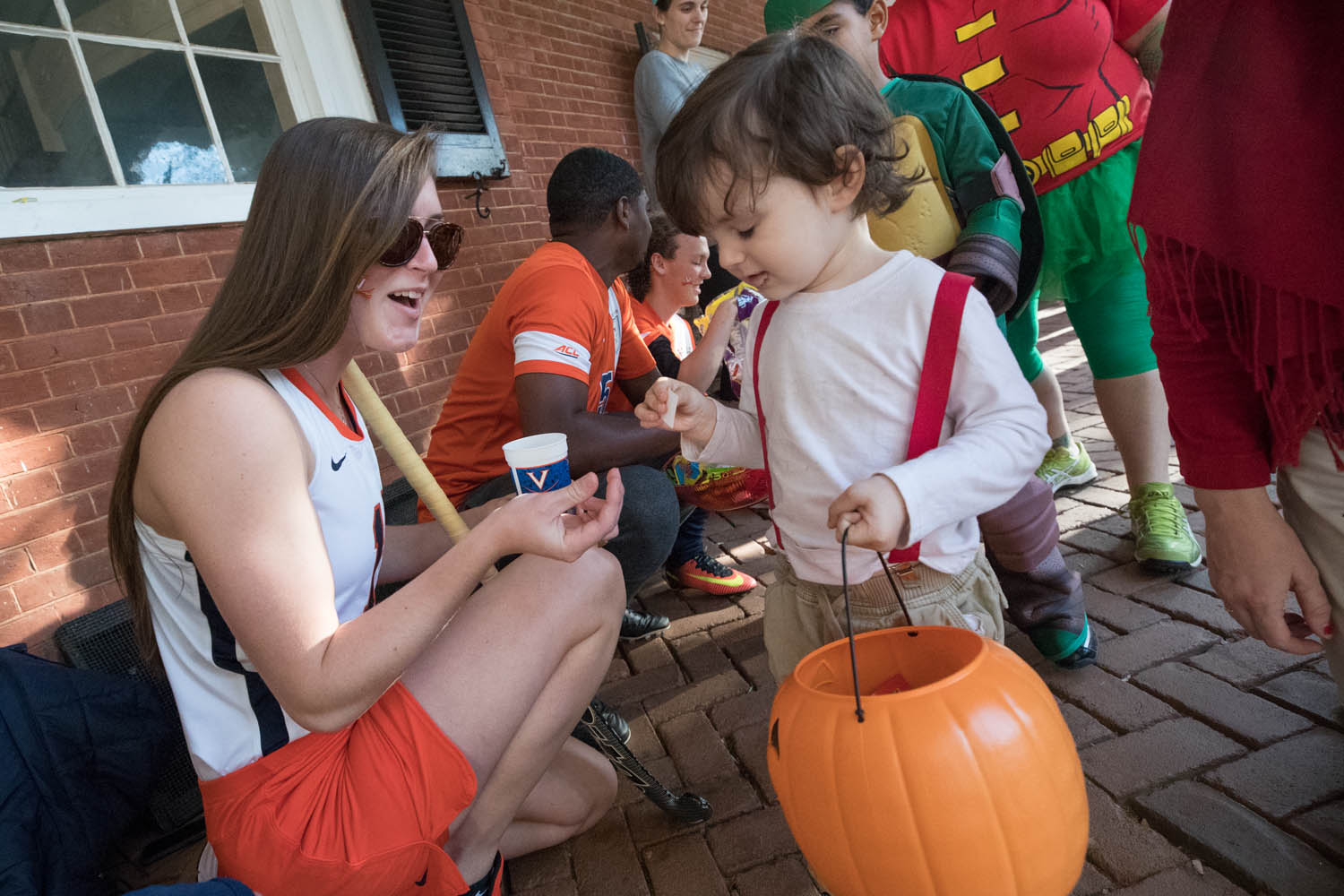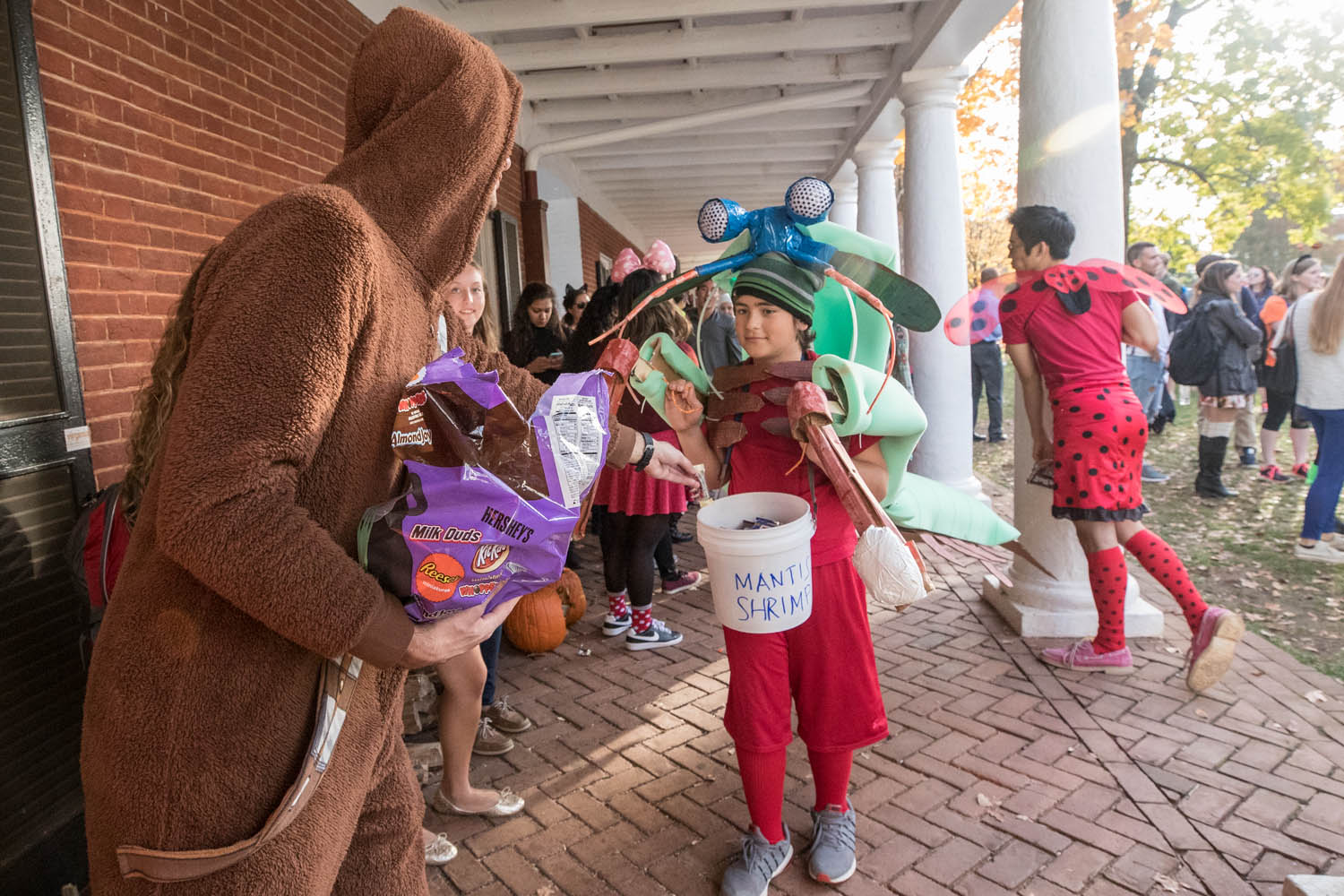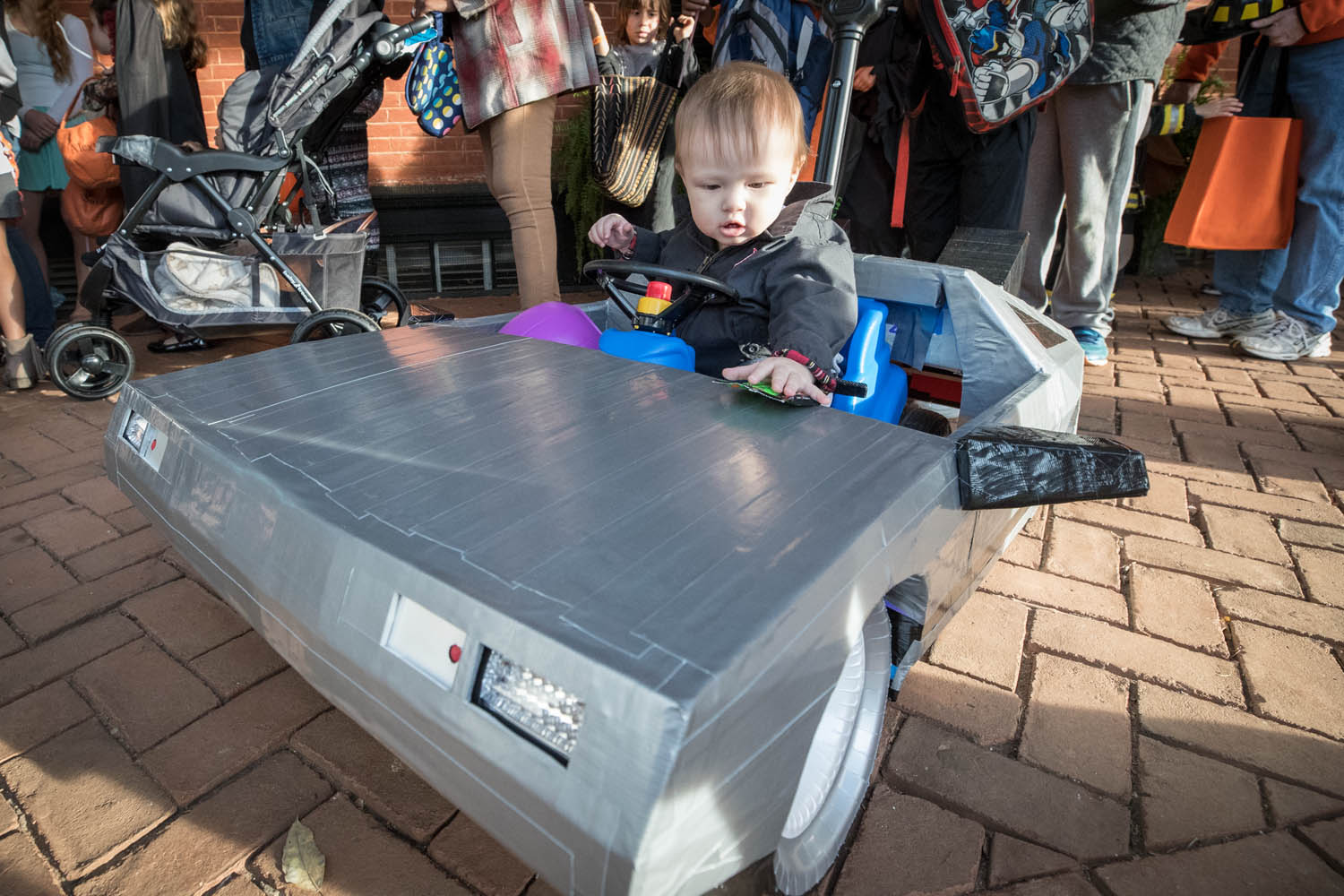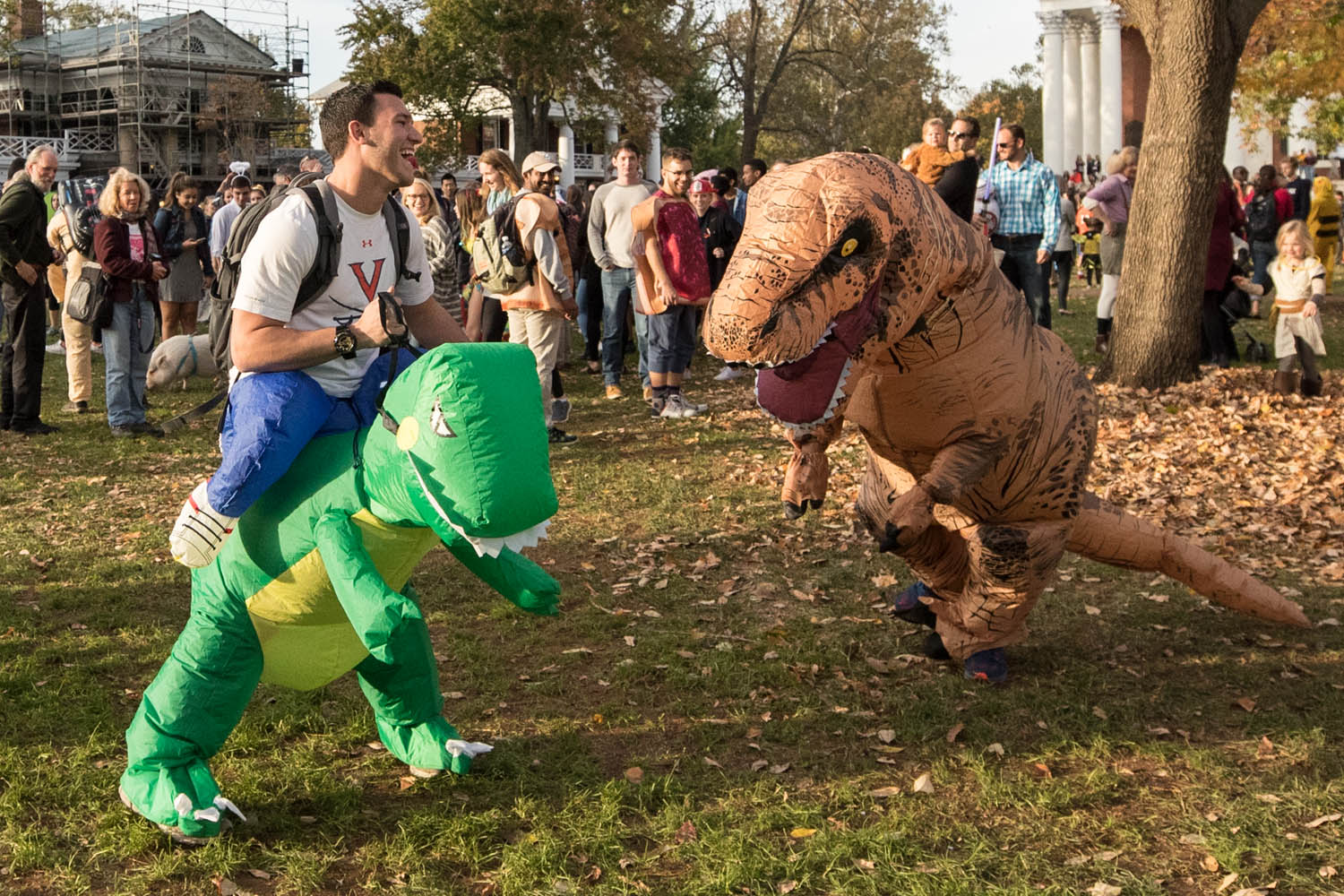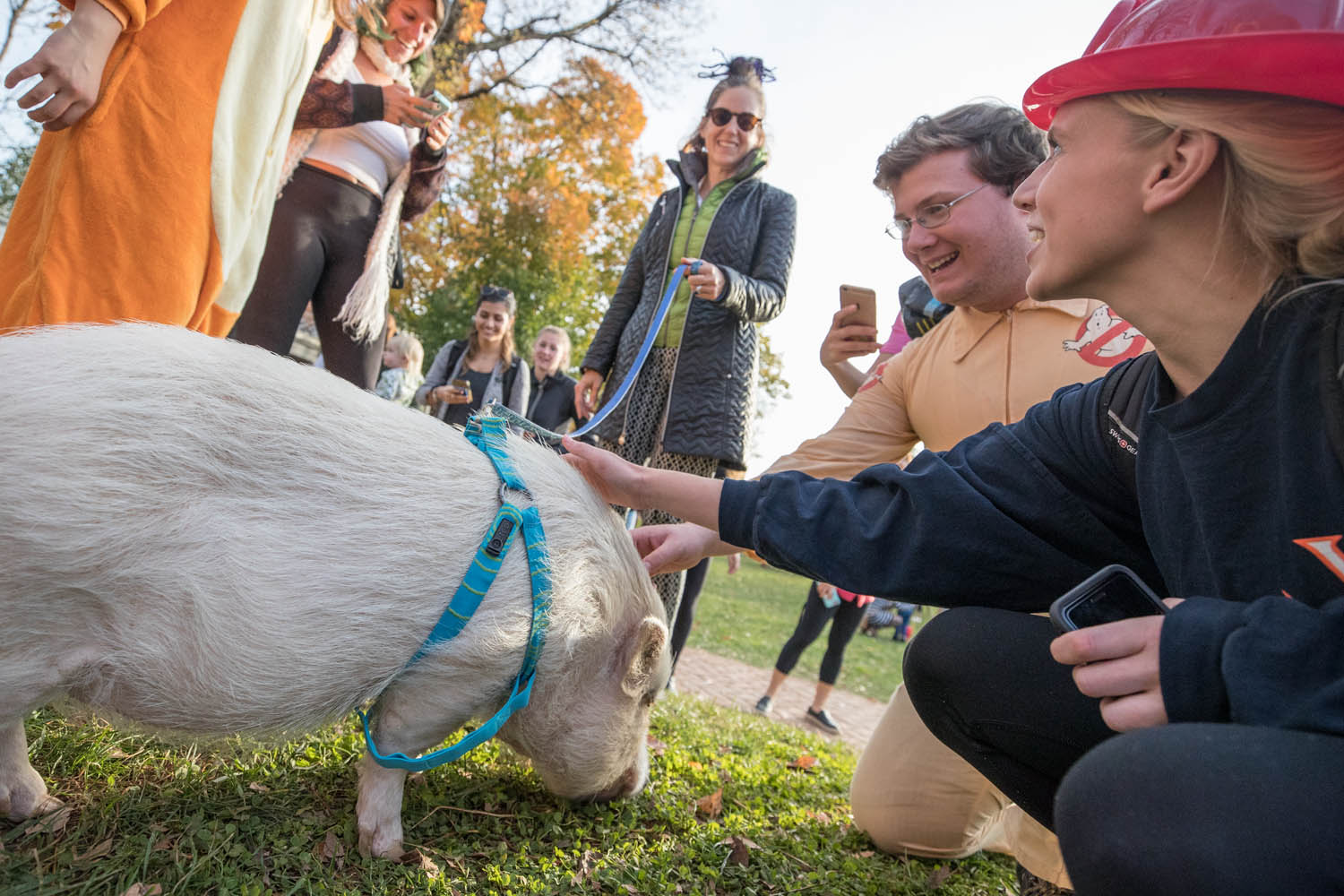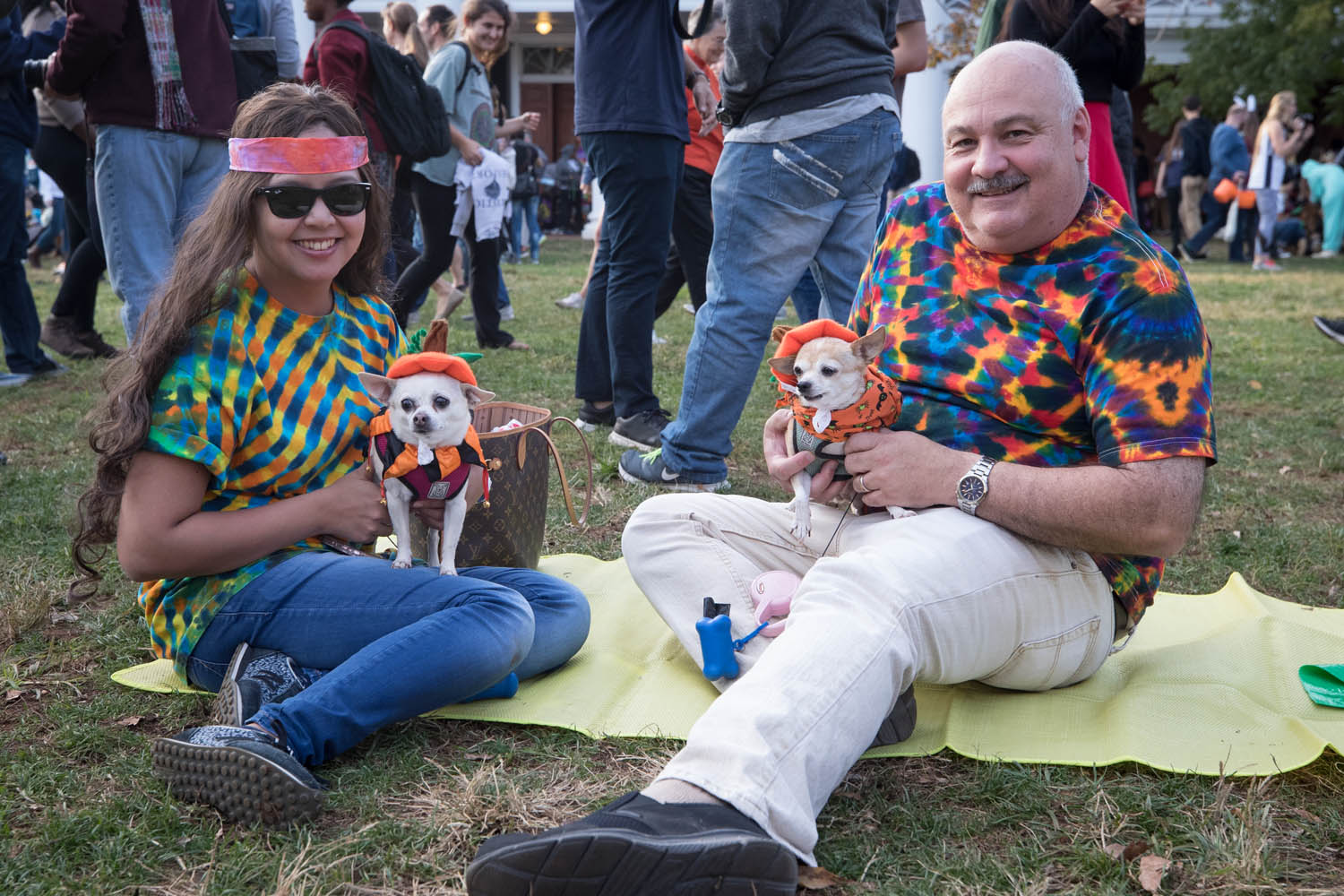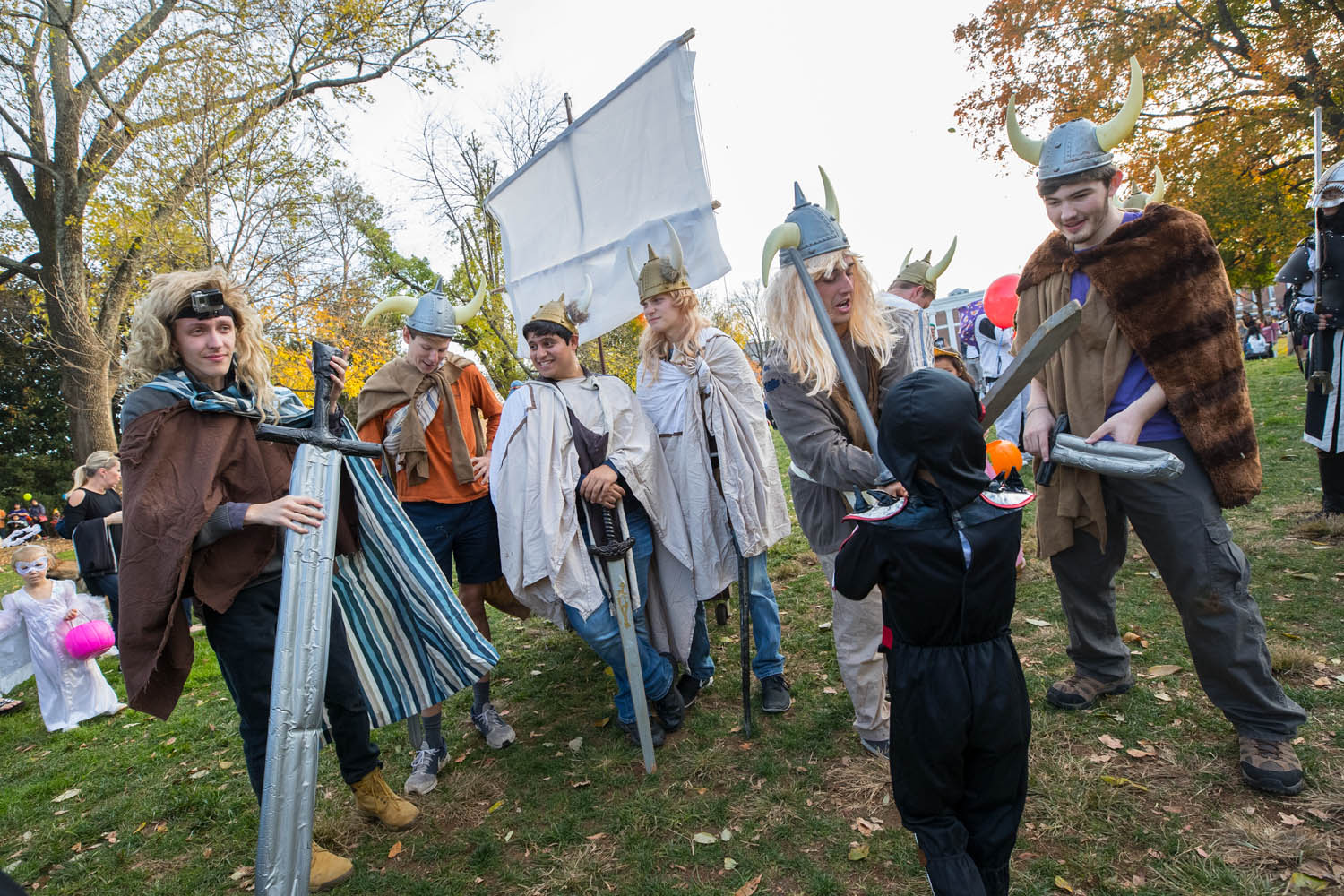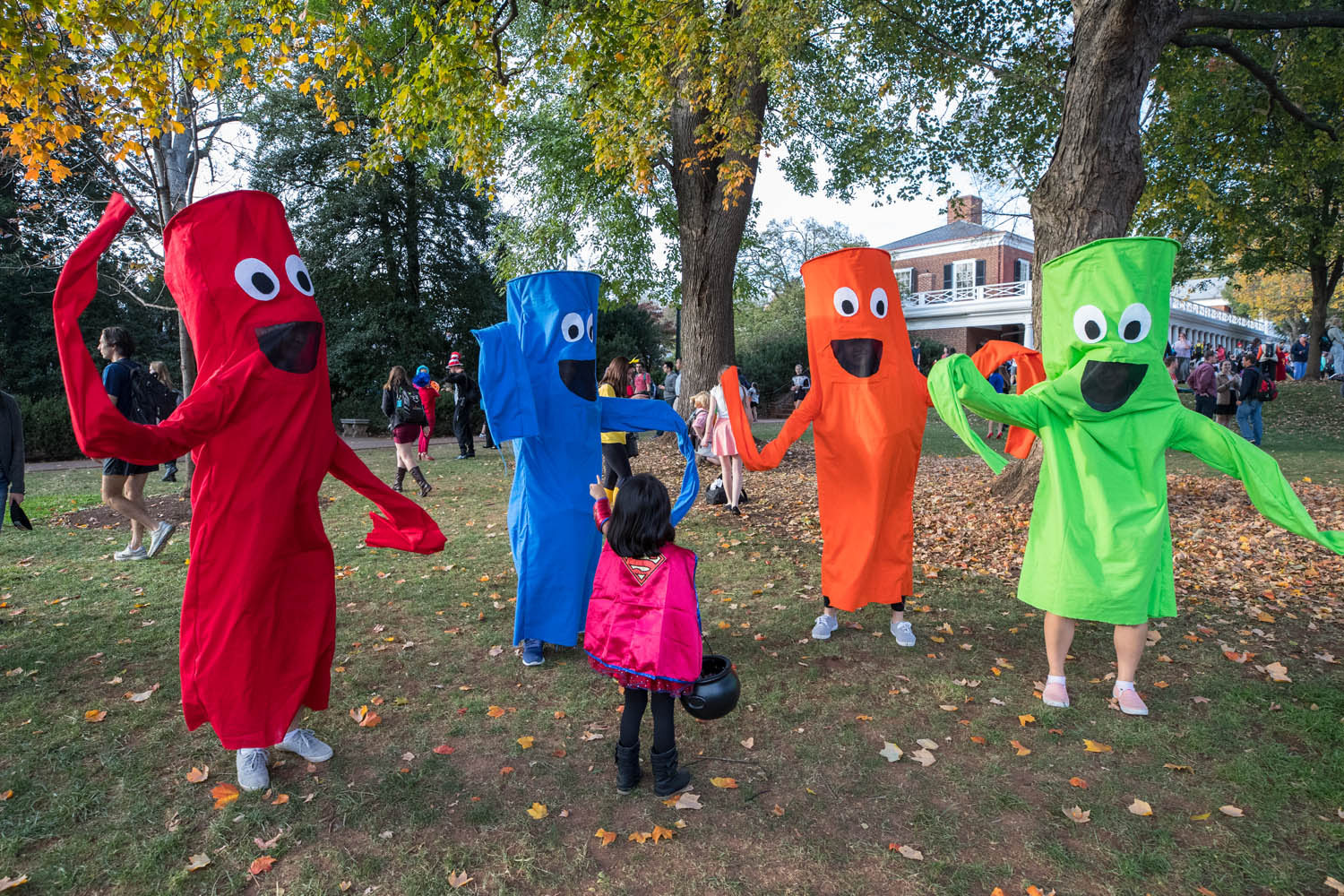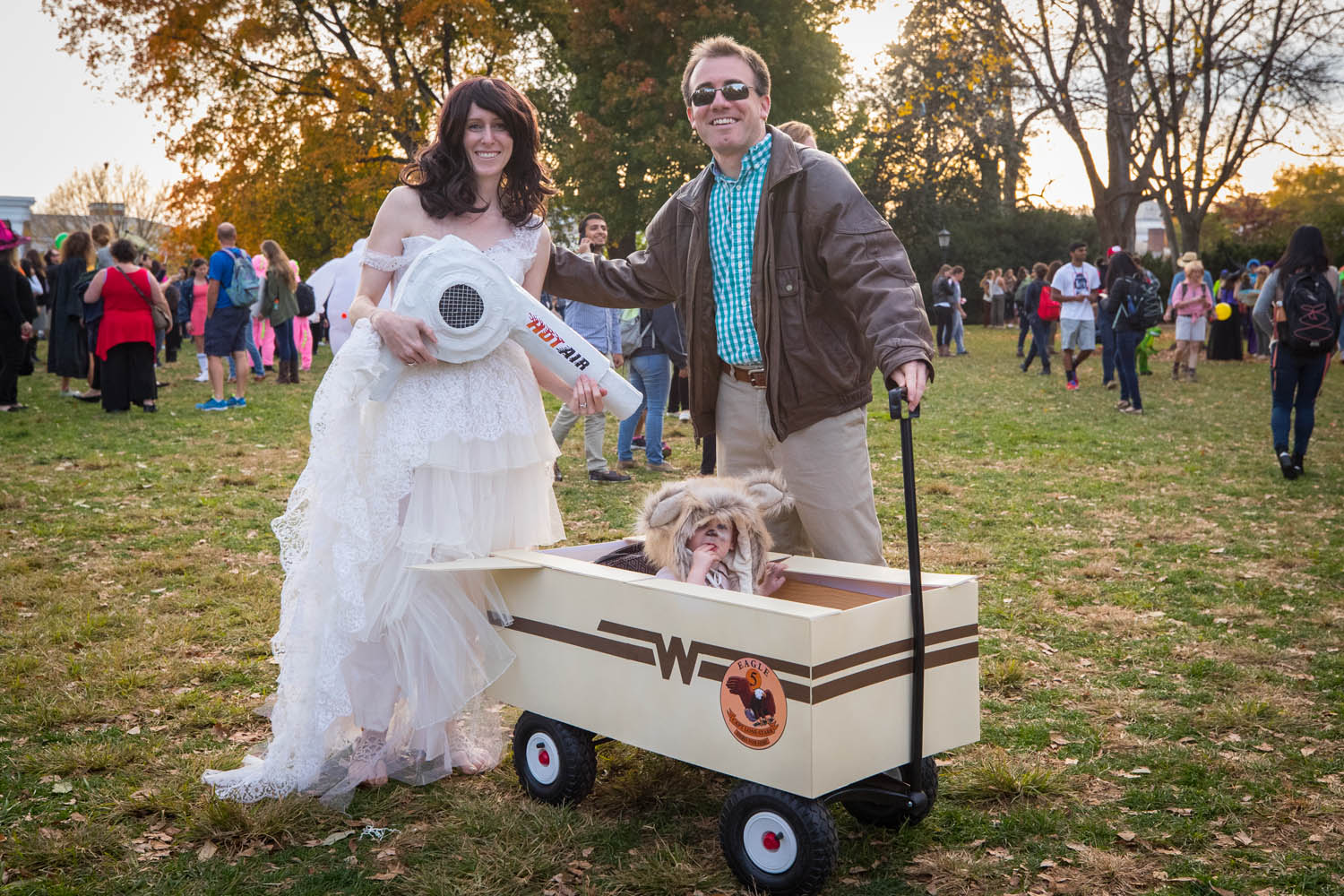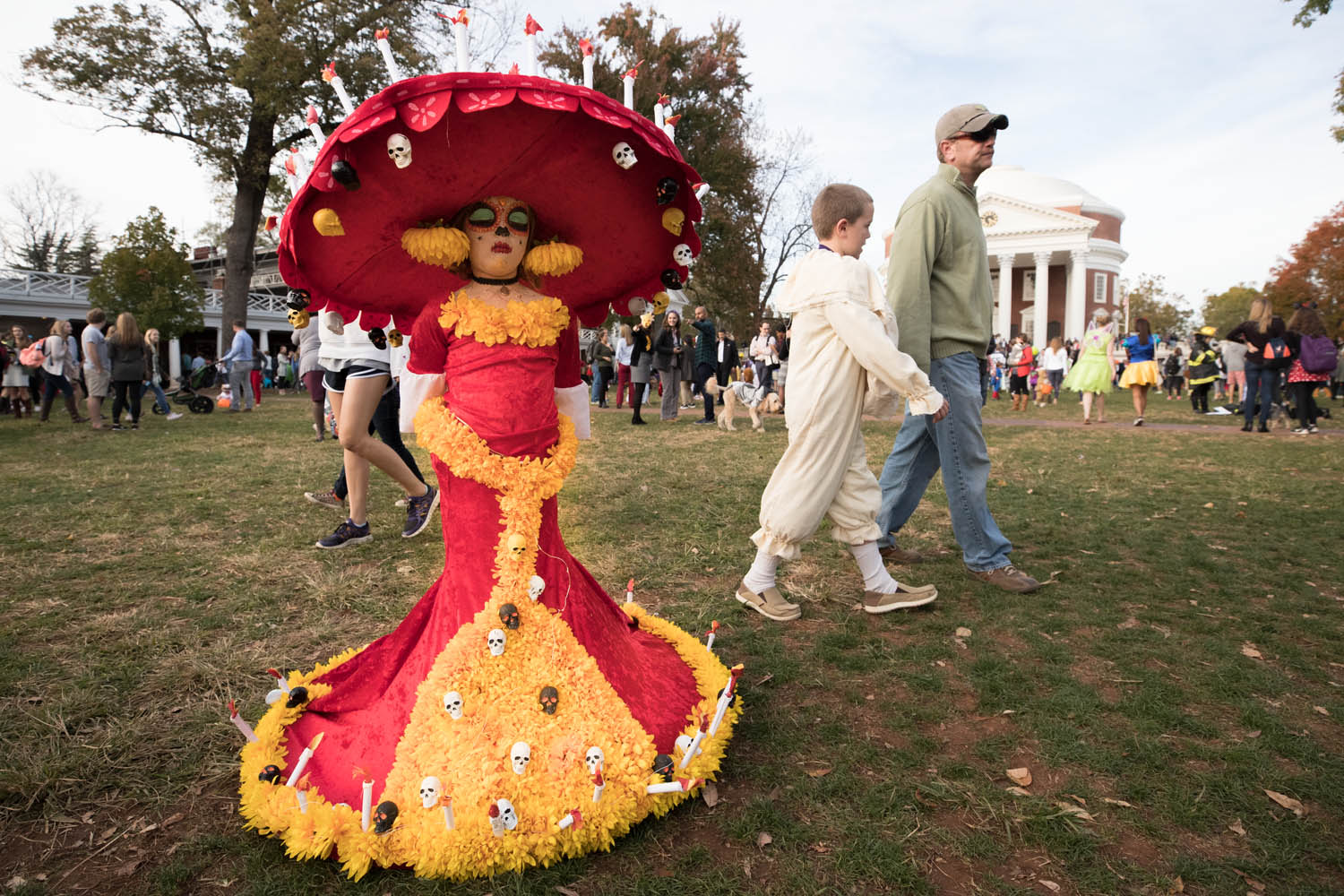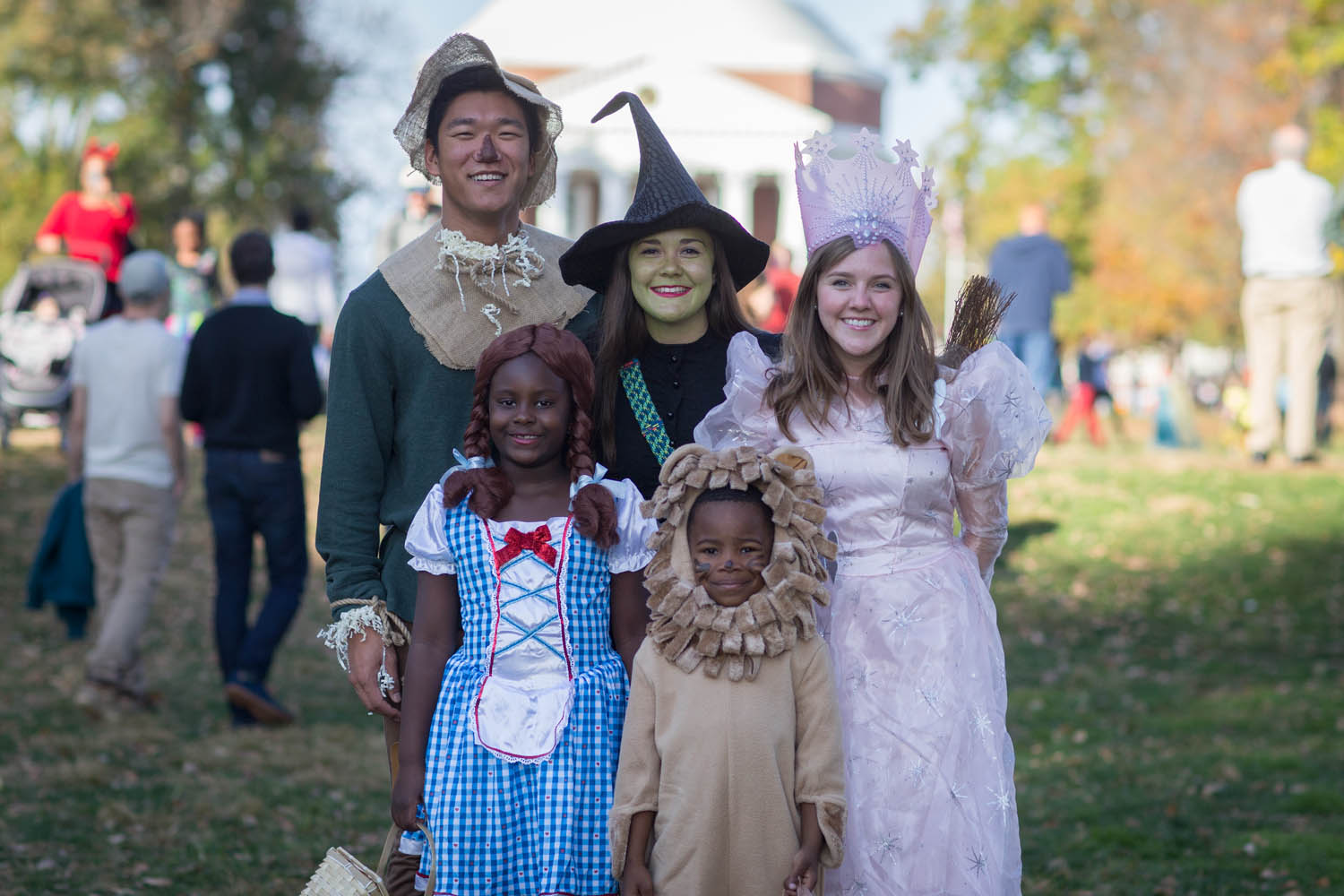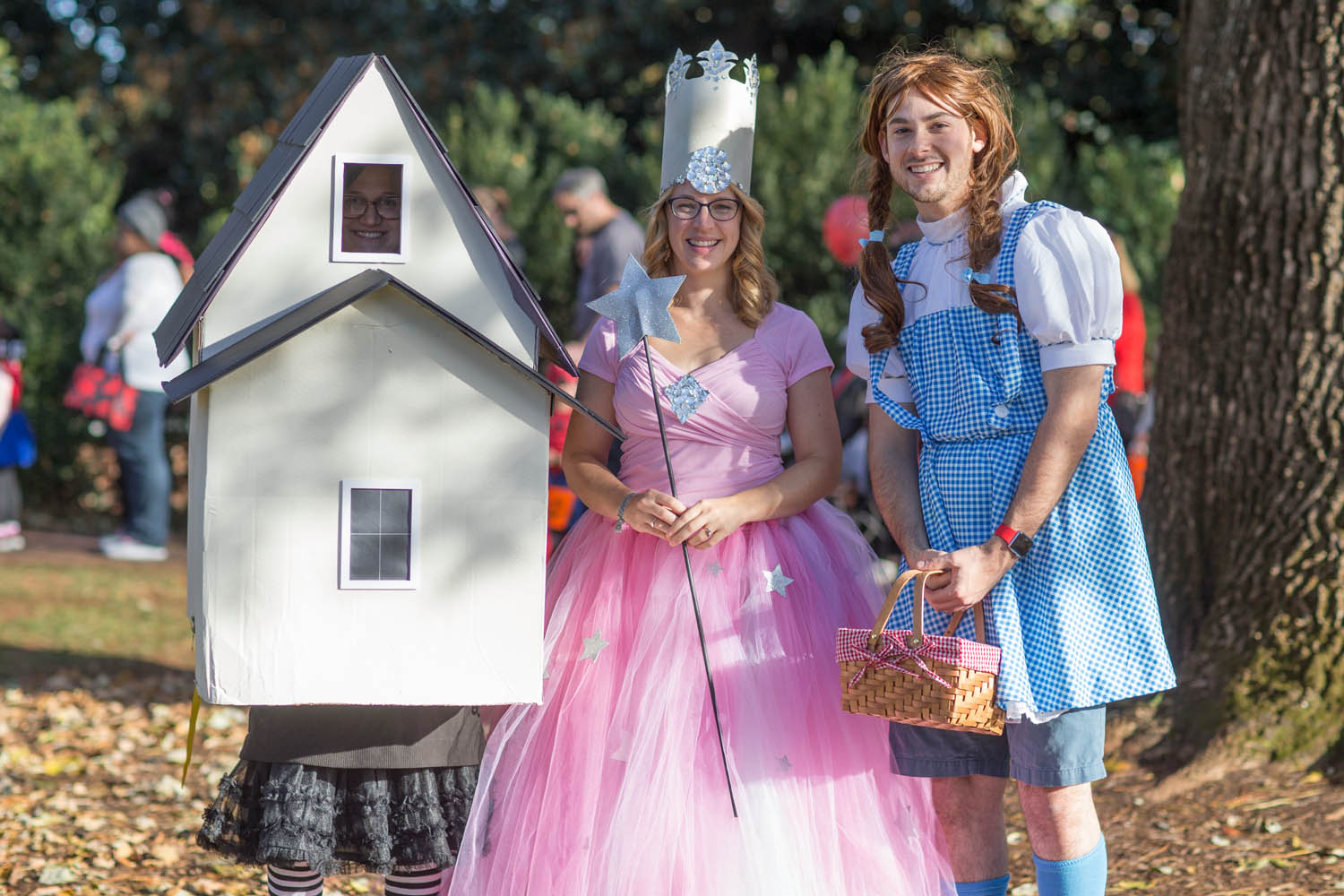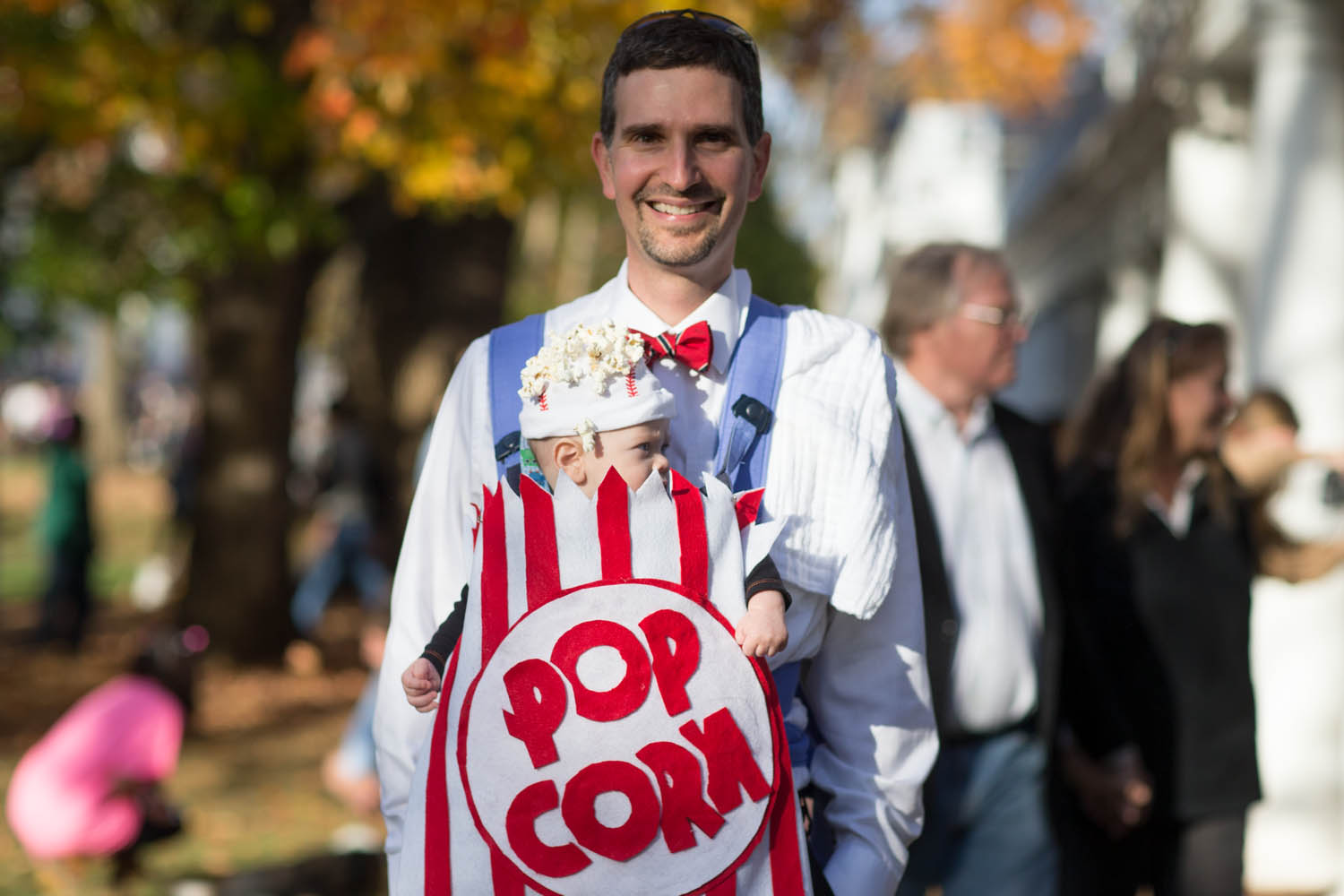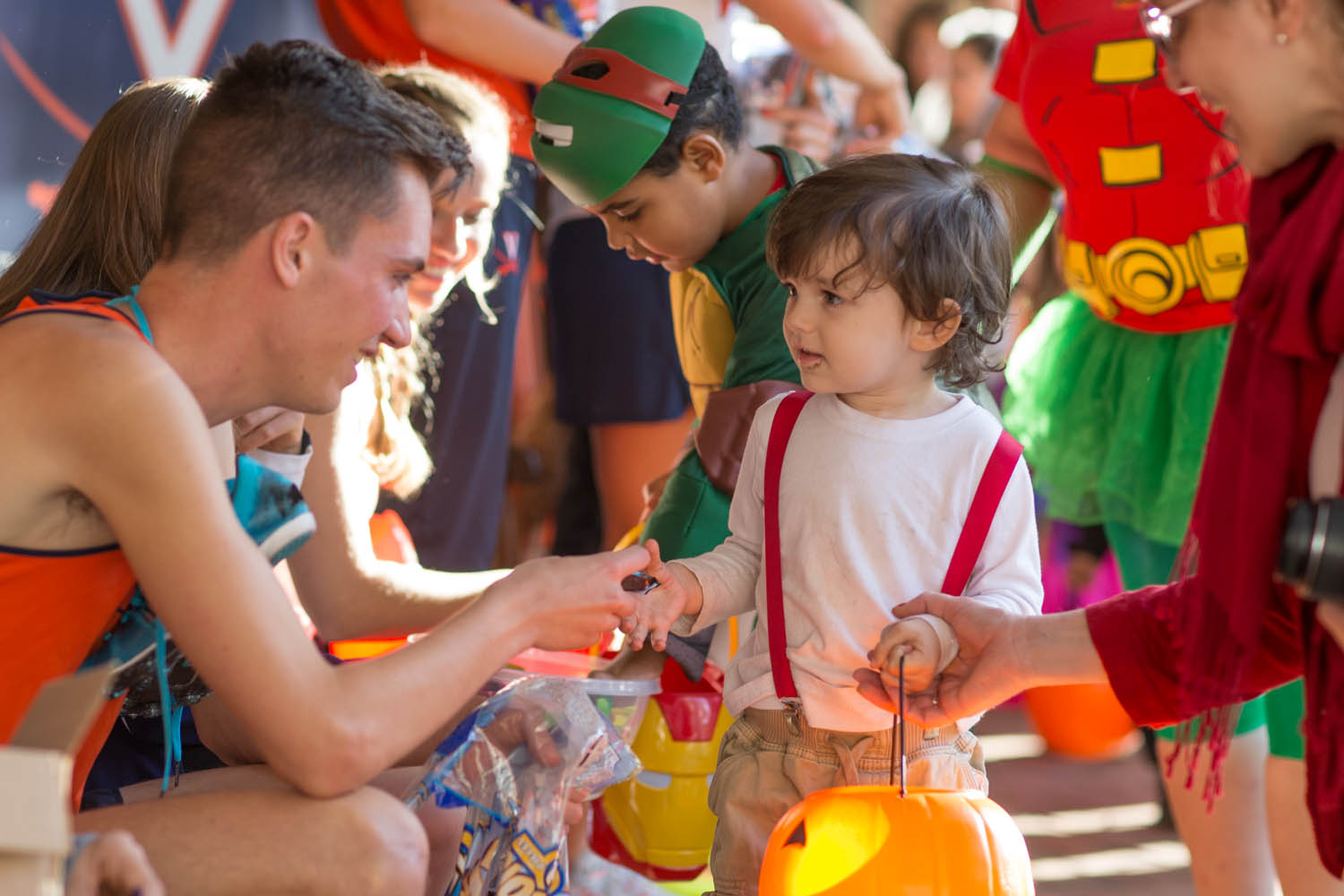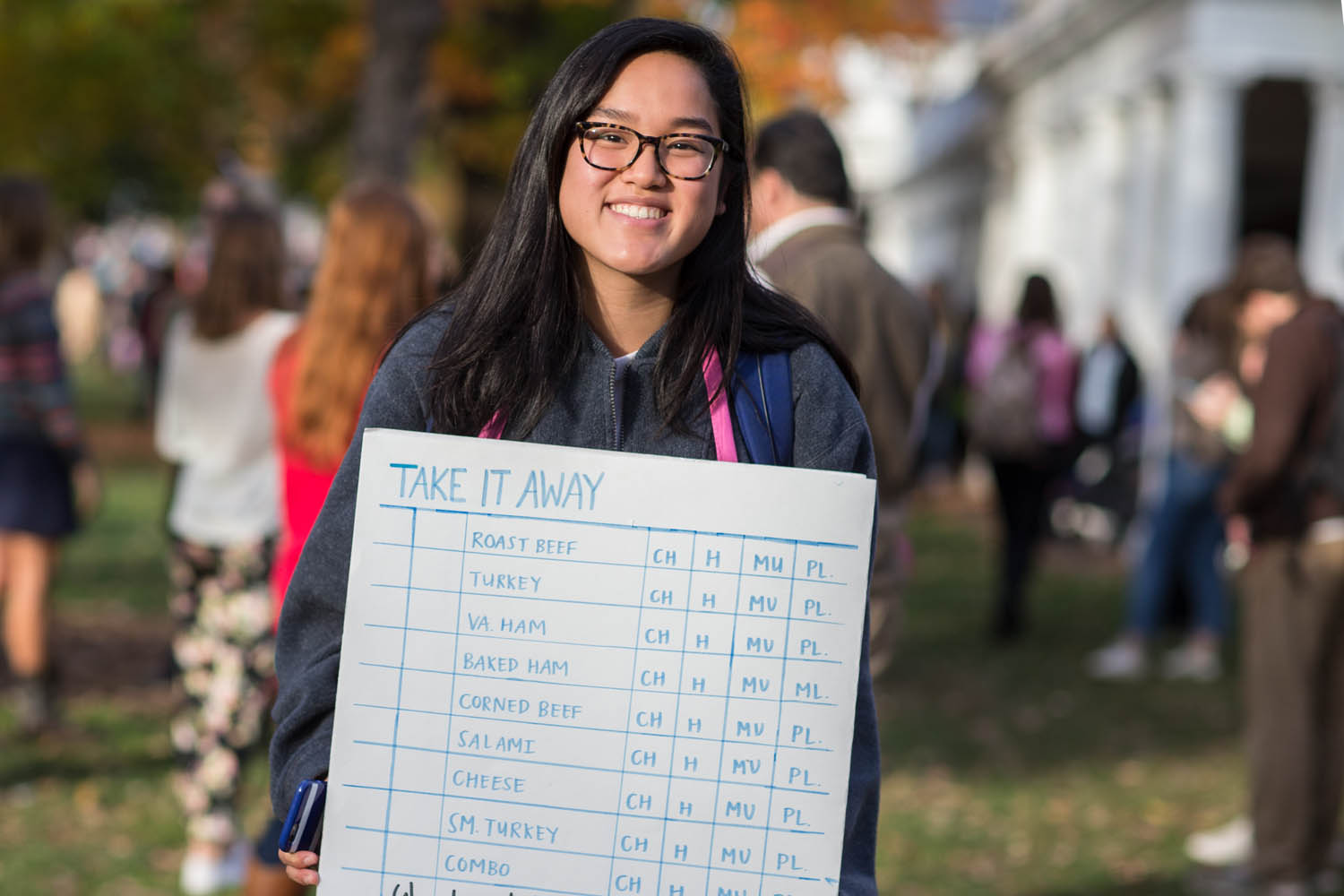 Collectively, the Lawn residents and other volunteers handed out more than $1,000 worth of candy this year.
"Trick-or-Treating on the Lawn provides the perfect medium for all students and members of the Charlottesville community to come together in the University's most treasured and historic space," said DeAnza Cook, senior resident of the Lawn. "When hundreds of children and families assemble on the Lawn going door-to-door, it reminds each and every one of us about how lucky we are to enjoy the company and happiness of others." 
Many UVA students got in on the fun with their own costumes. Visiting tots paused in their joyous march from candy bucket to candy bucket to stand mesmerized by real-life super-heroes, college-age Annas and Elsas from Disney's "Frozen" and a jolly bunch of Vikings descending the Rotunda steps.
As has become tradition, visitors and students alike gleefully documented the sea of cute costumes on social media. In addition to "Trick-or-Treating on the Lawn," Monday was also the final day to enter UVA's fall photo contest and there was a flood of new entries as students posted snapshots taken among the happy crowds.
Below, UVA Today has assembled some of the best event photos posted on social media tagging the Lawn or using #uvaphotocontest.
(Slideshow photos by Sanjay Suchak, University Communications)