Second-year University of Virginia student Jessica Harris wanted young thespians in her hometown of Palmyra, in rural Fluvanna County, to have more opportunities to perform.
"I have been involved in theater for a long time, but a lot of the programs I did involved significant fees or travel costs," said Harris, an Echols Scholar. "There just were not a lot of performance opportunities in Fluvanna, especially for younger kids who could not do the high school theater program yet."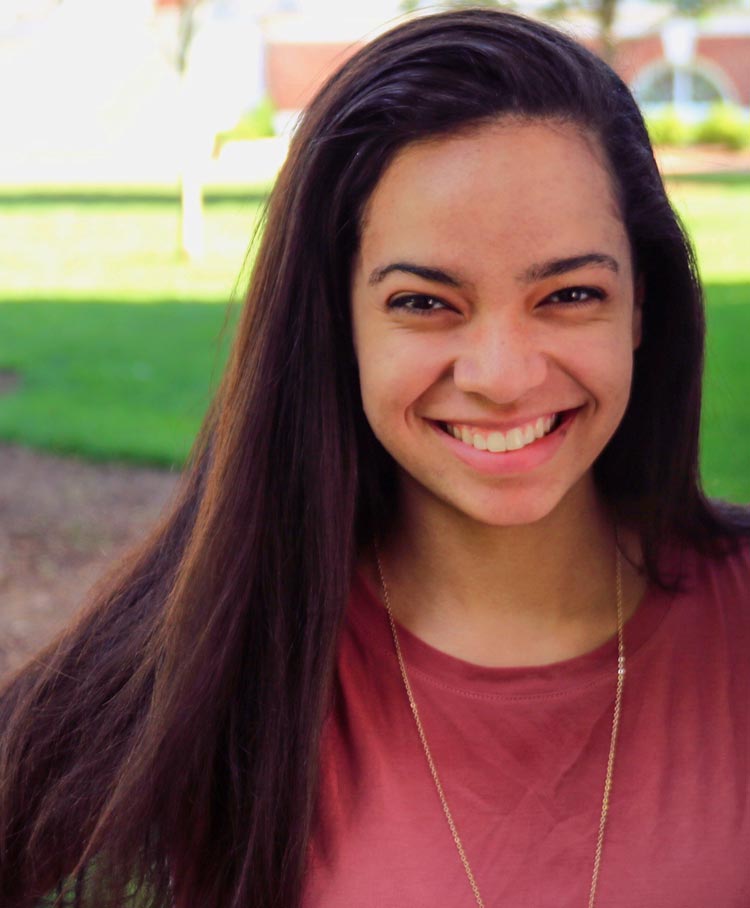 Harris, a second-year student and an Echols Scholar, was recently named a Miller Arts Scholar at UVA.
While still in high school, Harris decided to do something about it. She reached out to the Fluvanna Arts Council and the local community theater group, Persimmon Tree Players, to get their support and arrange funding. By early 2016, she was able to launch her organization, Empowered Players, and offer free or low-cost theater workshops and summer camps to elementary and middle school students.
"The community was very receptive, since it was such a big need," Harris said. "It's a blessing to have a community that is as excited about the arts as I am."
A year and a half later, Empowered Players is thriving. While completing her first year at UVA, Harris spent about 10 hours each week planning and making the one-way half-hour trip between Charlottesville and Fluvanna to build a team of volunteers, oversee workshops and rehearsals, and stage free performances at community and charity events.
"We really want to foster community service, emphasize connection to the community and help our students be the best they can be on- and offstage," Harris said. "I truly believe that theater has the power to unite people, form strong connections and promote tolerance."
This summer, 46 students participated in the program's two summer camps. During one camp, older students wrote and staged their own musicals. Students in the other camp, which focused on 6- to 12-year-olds, performed a musical, "K.C.@Bat," based on Ernest Thayer's classic 1888 poem about a baseball player.
"Most of them had never performed before, and came in on Monday with little to no experience," Harris said. Their transformation in the weeklong camp "was really spectacular to see," she said.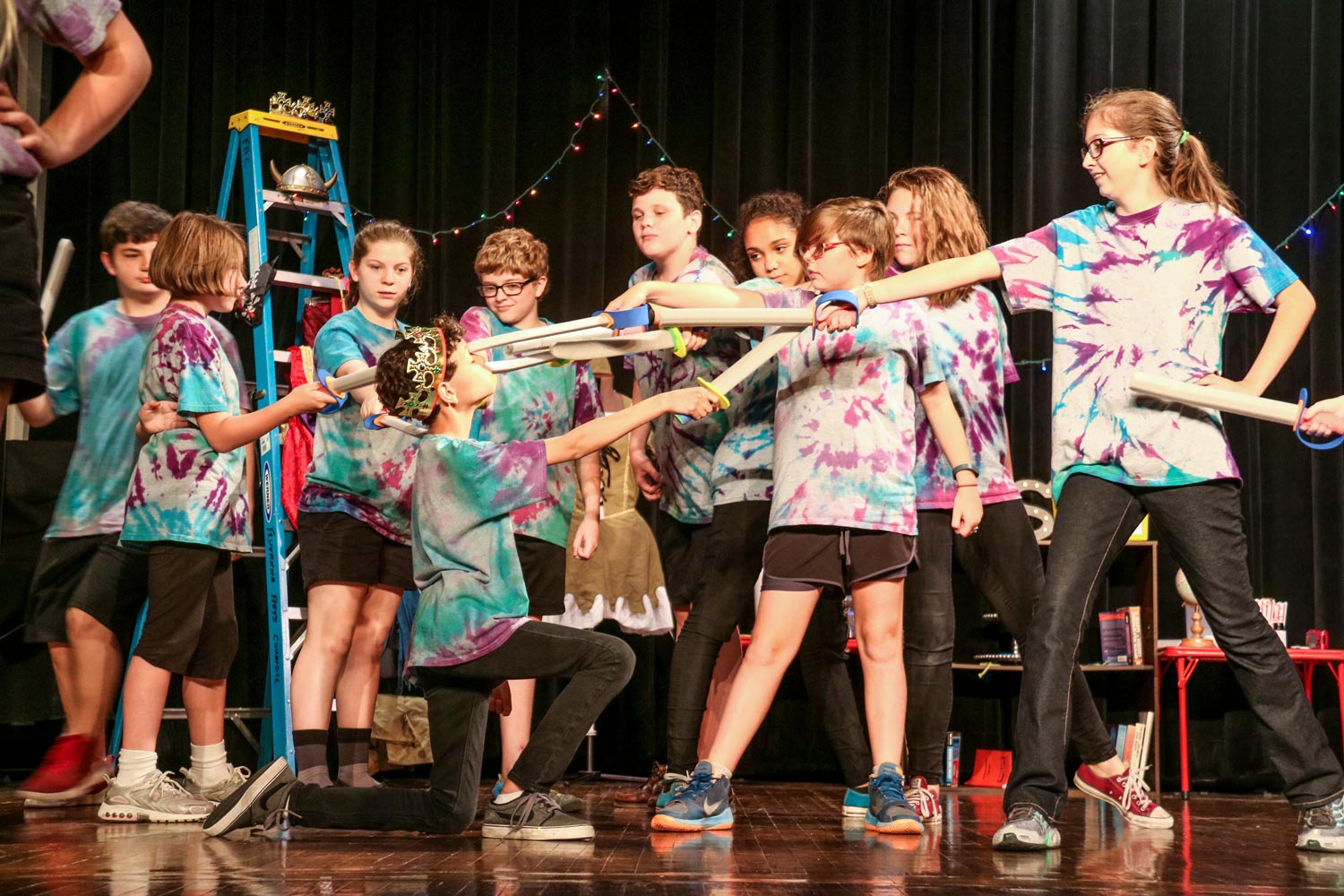 Harris has spent her summer running theater camps for elementary and middle school students in Fluvanna County.
Harris also worked with middle school and high school students to put on the group's end-of-summer finale, an 80-minute "madcap sprint" through William Shakespeare's plays that she termed "ShakeSPLOSION."
Thirteen young actors led the production, playing different roles from all of the Bard's histories, comedies and tragedies. Performed over the weekend, it was a hit with actors and audience members, attracting crowds of more than 100 people, the group's largest audience to date. Harris likened it to "watching Shakespeare's entire canon fired out of a cannon" – fast-paced, exciting and powerful. 
"We met for about 15 rehearsals, and over that time the students developed a more solid understanding of Shakespeare," she said. "It was great to see the audience's reaction – it really gave our actors a lot of energy."
After a successful summer, Harris will continue directing the program as she returns to UVA. She is already planning workshops and performances for the fall, and is in the process of applying for 501(c)(3) status, which would designate Empowered Players as a tax-exempt nonprofit organization and make it easier to pursue grants and keep costs down for students and parents. She's also saving up for a car, to make it easier to travel back and forth from Charlottesville to Fluvanna.
At UVA, Harris is undertaking an interdisciplinary major in drama, arts administration and youth and social innovation through the Echols Scholar program, and was recently named a Miller Arts Scholar. She also plans to act in and direct several plays on Grounds this year. Managing all of that while directing Empowered Players will keep her very busy, but Harris said she wouldn't have it any other way.
"It has been such a blessing for me to see the community come together around my program, with such an outpouring of love and support," she said. "A lot of our students have learned that they have a passion for the arts that they did not realize, have become more focused, more driven and more committed to giving back to their community. It has been amazing to see."
Media Contact
Article Information
July 25, 2017
/content/unfolding-drama-uva-student-brings-theater-youths-her-hometown