As part of an ongoing effort to strengthen the University of Virginia's community engagement initiatives and the University's relationship with the Charlottesville community, Kevin McDonald will take on an expanded role as vice president for diversity, equity, inclusion and community partnerships.
McDonald, who joined the University as vice president for diversity, equity and inclusion in August 2019, will now serve as a connection point for a variety of community-based initiatives across Grounds and will work closely with the President's Council on UVA-Community Partnerships.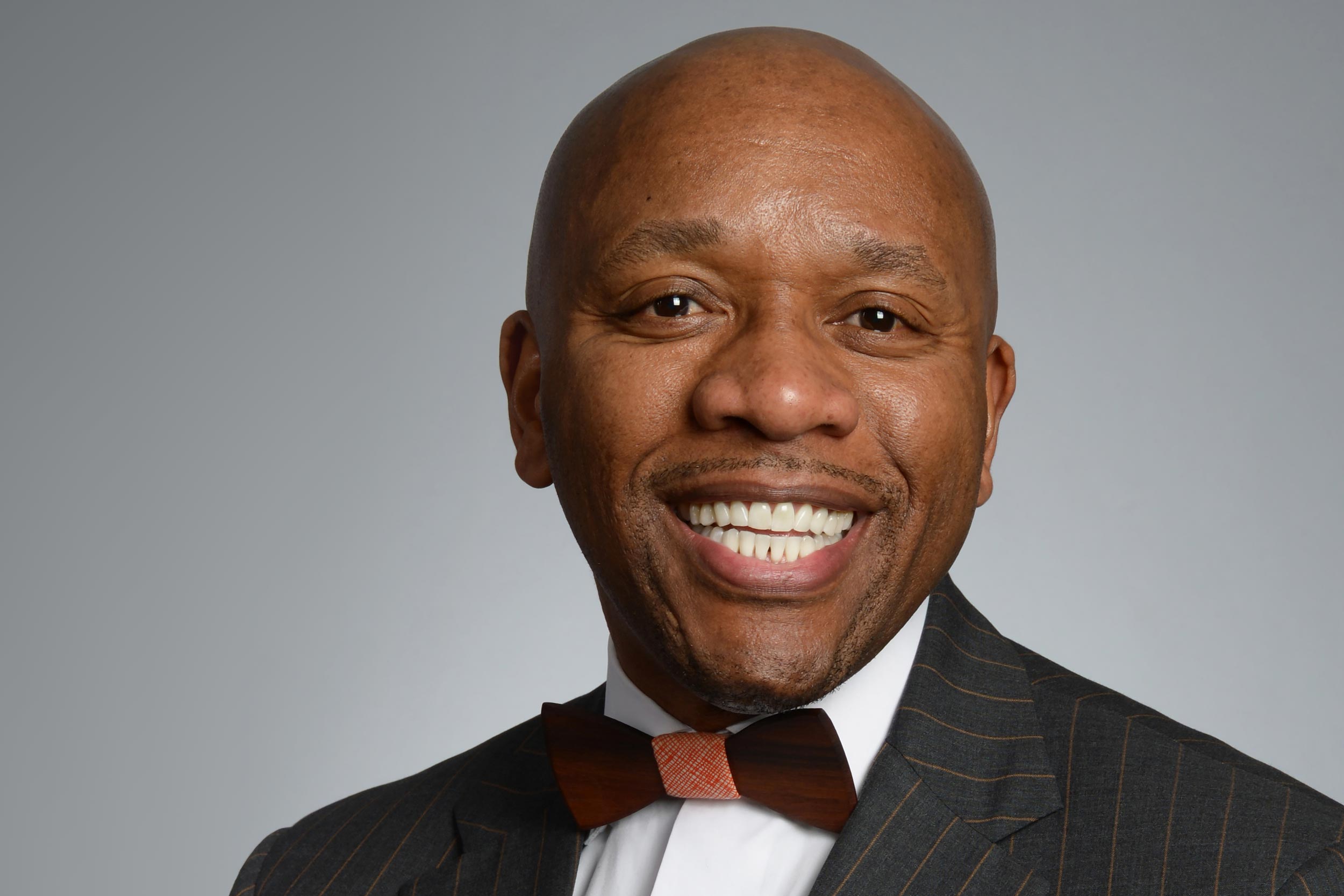 Kevin McDonald joined the University as vice president for diversity, equity and inclusion in August 2019. (Contributed photo)
"This new structure will bring all of our community-partnership work together, and ensure a coordinated effort," President Jim Ryan said. "In his short time here, Kevin has already shown an aptitude for building bridges across Grounds and into the community, which is exactly what we need for this important role."    
Under the new structure, the following units will now have dotted-line connections to McDonald's office:   
Vice Provost for Academic Outreach – Louis P. Nelson, the vice provost for academic outreach, works to foster strong and ethically minded community partnerships in support of UVA's teaching and research mission. In this capacity, the Office of Academic Outreach supports both faculty and community partners and collaborates with the community on a wide range of topics.
The Equity Center – established in 2019 and affiliated with the Democracy Initiative, the center seeks to redress racial and socioeconomic inequity in University communities by advancing a transformative approach to the fundamental research mission that values local knowledge and builds local power through mutually beneficial partnerships. The Equity Center will anchor a shared Office of Community Partnerships space that will serve as an off-Grounds place for community-UVA collaboration. 
UVA Health's Office of Community Partnerships – building and investing in strategic relationships and partnerships with community-based organizations, community coalitions and local government agencies to address community health priorities and improve health disparities. The office soon will launch both a search for a chief diversity and community engagement officer and a strategic planning process to enhance and knit the efforts across UVA Health aimed at improving diversity and inclusion, eliminating health disparities and connecting with the community. 
"I am excited by this opportunity to unify our community-focused initiatives and to build on the great work that is already underway to enhance our relationship with the surrounding community," McDonald said.
Article Information
September 28, 2020
/content/university-expands-mcdonalds-role-include-community-partnerships