The University of Virginia is preparing to deliberately and safely ramp up its research enterprise for work that can't be conducted remotely. Researchers are eager to resume their projects, many of which have been limited to only key activities, with only essential or key personnel to maintain the infrastructure, since the onset of the coronavirus pandemic in mid-March.
UVA's Office of the Vice President for Research, in conjunction with the Office of the Executive Vice President and Provost, has developed guidelines and requirements for a gradual and phased resumption of research activities. Guidelines will be supplemented by schools and departments based on specific circumstances having to do with the types of research conducted and the lab spaces and buildings used.
"We plan to ramp up research in a timely, safe and sustainable manner, with a business process that is efficient, easy to implement and manage," Melur K. "Ram" Ramasubramanian, vice president for research, said.
The ramp-up will take place in phases. The first phase aims to only ramp up research that is critical to the investigator, department or school, and that requires a physical presence in a laboratory or research space on Grounds or in other University buildings. Research personnel and graduate students associated with these critical research projects will be approved to return, subject to compliance with safety guidelines to minimize the risk to everyone. All other research-related work will continue to be performed remotely, as best as possible, until broader restrictions are lifted by the University.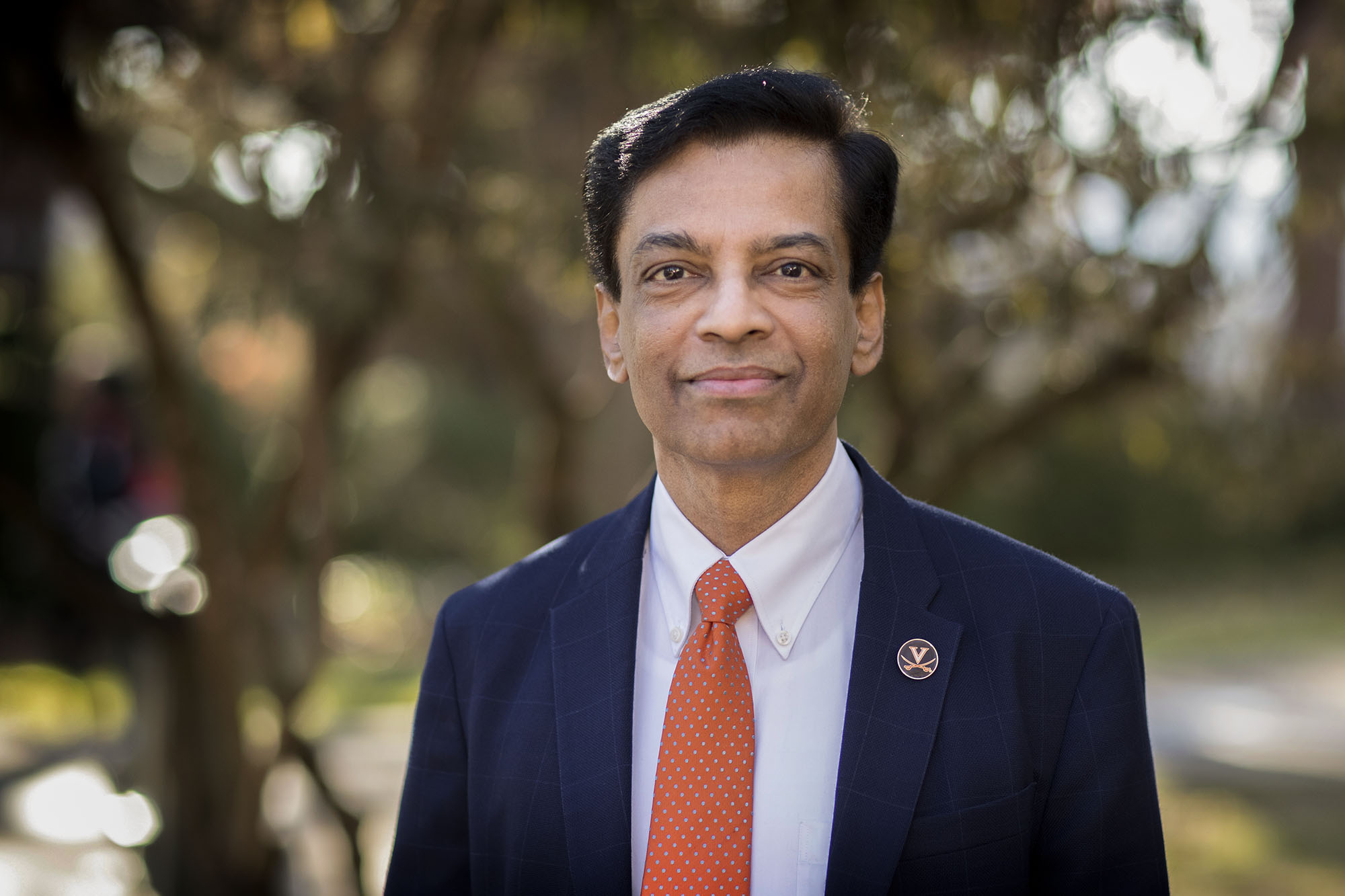 Subsequent phases depend on the success of the first phase, as well as a sustained decrease in the spread of COVID-19 and lower levels of hospital admissions, and guided by policies of the University and the commonwealth, Ramasubramanian said.
Some activities and research spaces will be better suited and equipped to ramp up more quickly than others, depending on the type of research conducted and the type of facilities and equipment used.
The vice president for research office is working with each school to develop the business process structure and build the necessary infrastructure for the principal investigators and research leaders to apply for a ramp-up of their research activities. The office is also coordinating with the chief operating officer's office for the acquisition and distribution of safety supplies such as face coverings, hand sanitizing stations and supplies.
"While research is an essential component of our educational mission, people are our first priority," Liz Magill, executive vice president and provost, said. "We are committed to re-establishing research on Grounds in a way that allows lab teams to get back to pressing projects in as safe a manner as possible."
Returning research staff will be required to follow the safety guidelines, including, but not limited to, wearing face coverings at all times while in indoor spaces. They will be expected to wash their hands regularly and maintain a clean environment, and they must maintain physical distancing to the level prescribed in the guidelines.
 "COVID-19 has tested UVA Health in many ways, and I'm tremendously proud of everyone who both stepped up to meet those challenges and stayed home to prevent the spread of virus," Craig Kent, executive vice president for health affairs, said. "It is vital that our researchers get back to work in our labs, so we're putting all the necessary procedures in place to make sure that their important work can ramp back up safely and soon."
As additional knowledge emerges regarding the coronavirus and its transmission, the University will revise the safety guidelines as appropriate and continue to reduce the health risk.
"The success of our research ramp-up depends on each of us placing safety first, for those around us and for ourselves," Ramasubramanian said. "This is a partnership between all of us in the research community and in the administration."
For details on research ramp-up, click the ramp-up guidance and toolkit. To watch the recently held Town Hall on ramping up of research by Ramasubramanian and Magill, click here. If you have questions or comments, write askresearch@virginia.edu or contact your school's associate dean for research.
Article Information
May 21, 2020
/content/university-issues-guidelines-safe-ramp-research-during-pandemic