To celebrate the growing research achievements of University of Virginia faculty, the Office of the Vice President for Research is launching new series of awards, in partnership with the Office of the Provost.
The Research Achievement Awards provide $3,000 for professional development or to enable research for selected winners. All UVA faculty are eligible for nomination by their colleagues under one of the nomination categories.
"The Office of the Vice President for Research is pleased to recognize outstanding research and scholarly achievements of UVA faculty through the Research Achievement Awards, collaboration and mentorship. As we have continued to grow our research portfolio, we want to publicly recognize the faculty who are making it possible," Melur "Ram" Ramasubramanian, UVA's vice president for research, said.
For five consecutive years, research funding at UVA has grown steadily, from $311 million in 2014-15 to $412 million in sponsored funding in 2018-19, a 32.5% increase.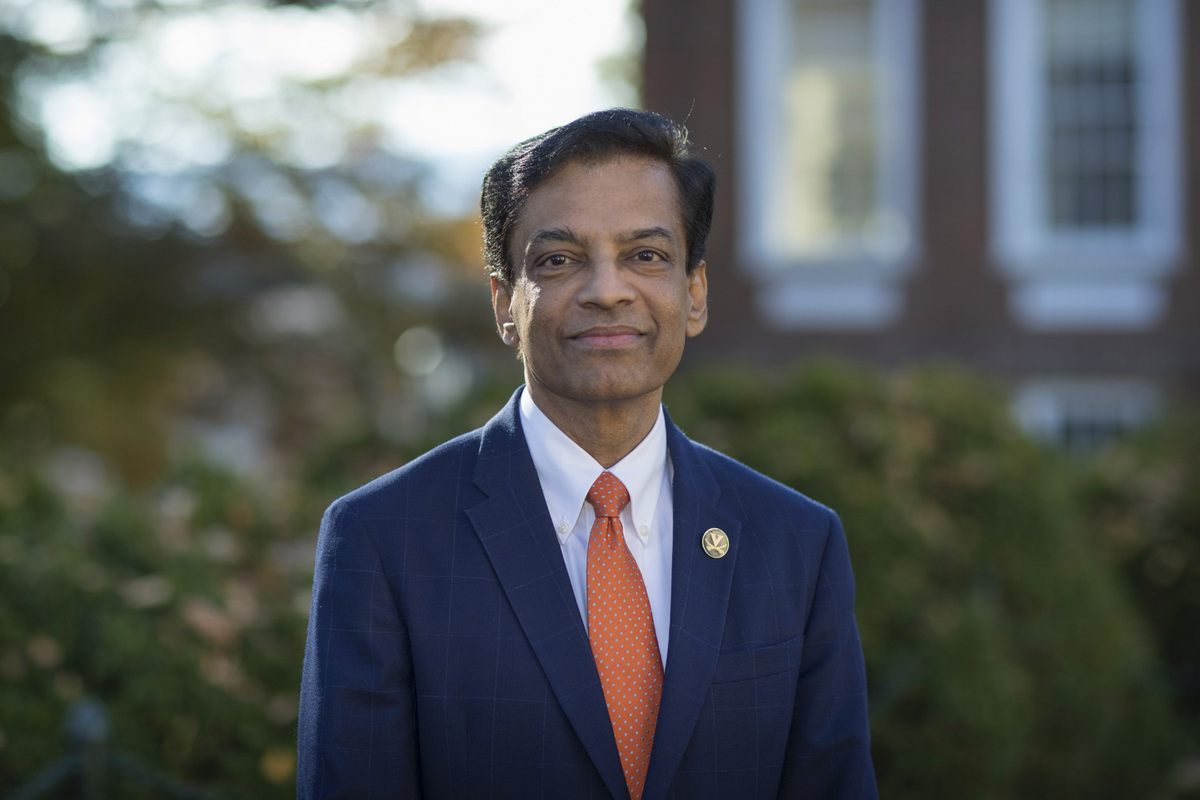 Nominations (due Dec. 2) are now being accepted for five award categories:
Research Excellence Award
Awarded in recognition of faculty members who have made important contributions to their fields, are emerging as leaders and acknowledged as such by their peers (and are not more than 10 years beyond receipt of their Ph.D. degree).
Distinguished Researcher Award
Awarded in recognition of faculty members who have made significant discoveries and scholarship with demonstrable impact on the individual's field and on society and acknowledged as a leader in their field.
Research Collaboration Award
Awarded to a team of faculty researchers (three or more individual scholars) in recognition of significant contributions made possible by their collaborative research. The award also recognizes innovative approaches to the process of collaboration by a team of researchers.
Research Mentor Award
Awarded in recognition of faculty members who are nominated by their junior faculty mentee(s) for having made dedicated and extraordinary efforts to help them succeed in their research careers.
Public Impact-Focused Research Award
Awarded to faculty whose work demonstrates public impact either through public outreach, dissemination of their work, or through direct public partnership and engagement with a particular community.
Edlich-Henderson Innovator of the Year Award
UVA Licensing & Ventures Group will give out its prestigious award as part of the Research Achievement Awards this year. To nominate a UVA researcher or research team for Innovator of the Year, please submit a nomination letter via email to lvg@virginia.edu.
"Research is fundamental to the academic mission at the University and to achieving our aspirations outlined in the 2030 Plan," Executive Vice President and Provost Liz Magill said. "The Research Awards will help us acknowledge the most significant scholarship and research achievements of our faculty and prioritize highlighting those achievements among our community and beyond."
The awards will be presented Jan. 29 at a ceremony and dinner at the Boar's Head Resort.
Email Meredith Cole for more information on the Research Achievement Awards and lvg@virginia.edu for more on the Innovator of the Year Award.
Media Contact
Office of the Vice President for Research
Article Information
November 11, 2019
/content/university-launches-research-achievement-awards-wake-increased-funding