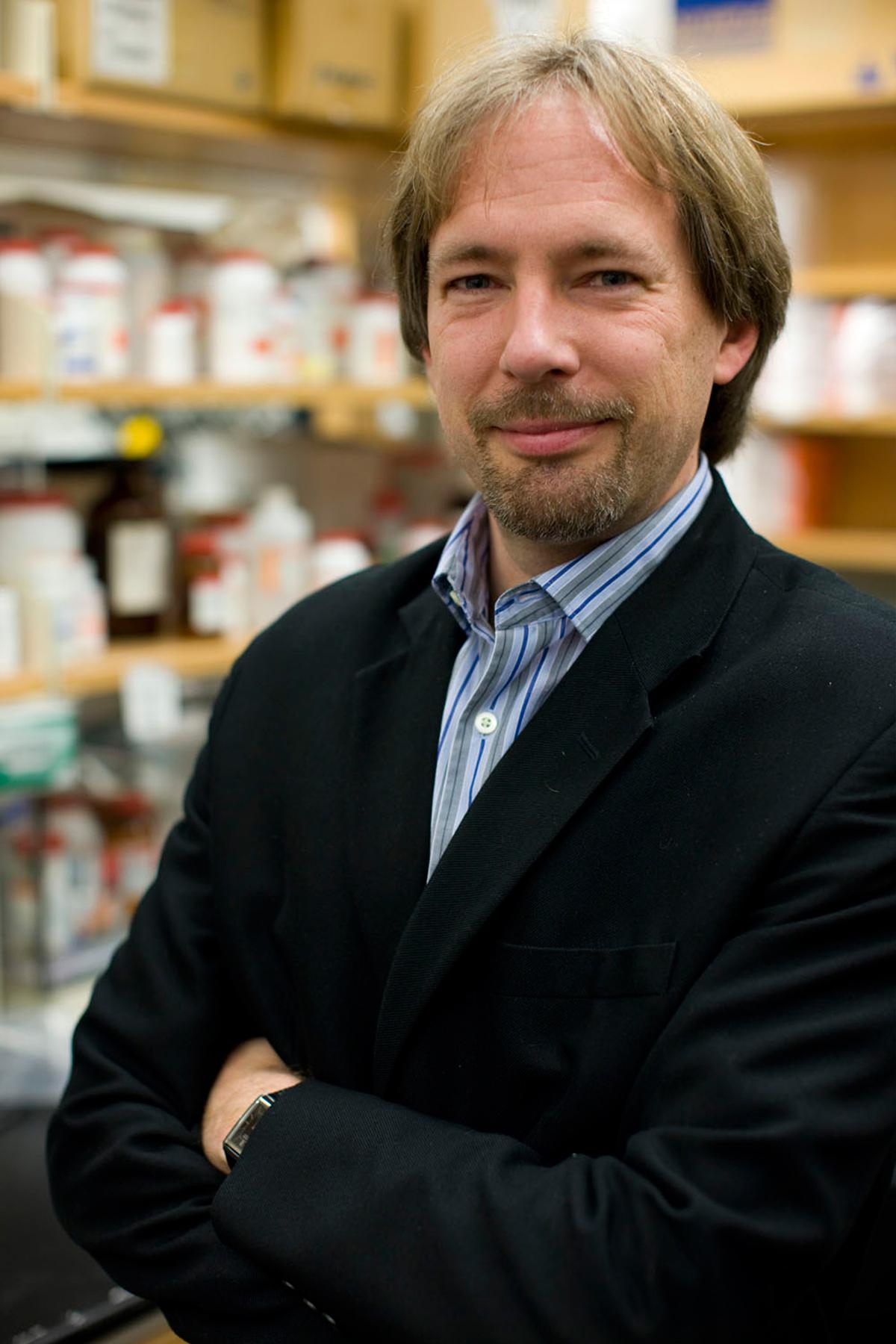 The University of Virginia is one of 10 institutions of higher education to receive a prestigious 2013 Beckman Scholars Award from the Arnold and Mabel Beckman Foundation, which will help further undergraduate research in the sciences.
This is a three-year renewal of a previous three-year Beckman Scholars grant, continuing the program at U.Va., which was selected largely because of its strong commitment to quality undergraduate research.
The award is worth approximately $120,000 over the grant period and will provide scholarships for two undergraduate researchers per year who are working in chemistry, biochemistry and the biological and medical sciences. Each scholarship will provide an undergraduate researcher $19,300 in salary and travel for two summers and one academic year. The Office of the Vice President for Research and the dean's offices of the College of Arts & Sciences and the School of Engineering and Applied Science are providing additional funds for a third scholar per year.
"In renewing our program, I believe that the foundation saw the quality of our current and past scholars, as well as our unique approach to mentoring and training," said William H. Guilford, associate professor and undergraduate program director in biomedical engineering in the Engineering School and the School of Medicine, and director of U.Va.'s Beckman Scholars Program. "In addition to financial support, each of our scholars will be educated in technical writing, will receive career mentoring and will interact with talented students from other schools and disciplines. It's an incredible opportunity."
Called "Equal Partners in Discovery," U.Va.'s program sponsors exceptionally talented, research-oriented students who will work in the laboratories of 14 select faculty mentors in biomedical engineering, chemistry and biology for two summers and the intervening academic year. So far, six U.Va. students have been Beckman Scholars: Alan Chien, Allison Kramer, Jeneva Laib, Monica Li, Kelsey Murrell and Vlad Sviderskiy. A committee will soon be soliciting applications from undergraduate researchers for 2013 awards.
"U.Va. is very proud of this program because it exemplifies a high impact approach to experiential learning and discovery," Thomas C. Skalak, vice president for research, said. "Young talent mixed with the distilled experience of multidisciplinary investigators has the potential to create revolutionary ideas that benefit society. This is the modern research university at its best, the ideal in research-based education."
Two of 10 institutions that received the grant this year are in Virginia. In addition to U.Va., awards were given to the University of Richmond, St. Olaf College, Tufts University, University of Florida, University of Michigan, University of Nebraska-Lincoln, University of Texas at Austin, Wellesley College and William Marsh Rice University.
"We aim to make discovery-based learning a hallmark of the undergraduate educational experience at U.Va., beginning with the sciences," Guilford said. "Beckman Scholars at U.Va. has been an exemplar for this fundamentally new educational paradigm."
For information, visit the U.Va. Beckman Scholars website.