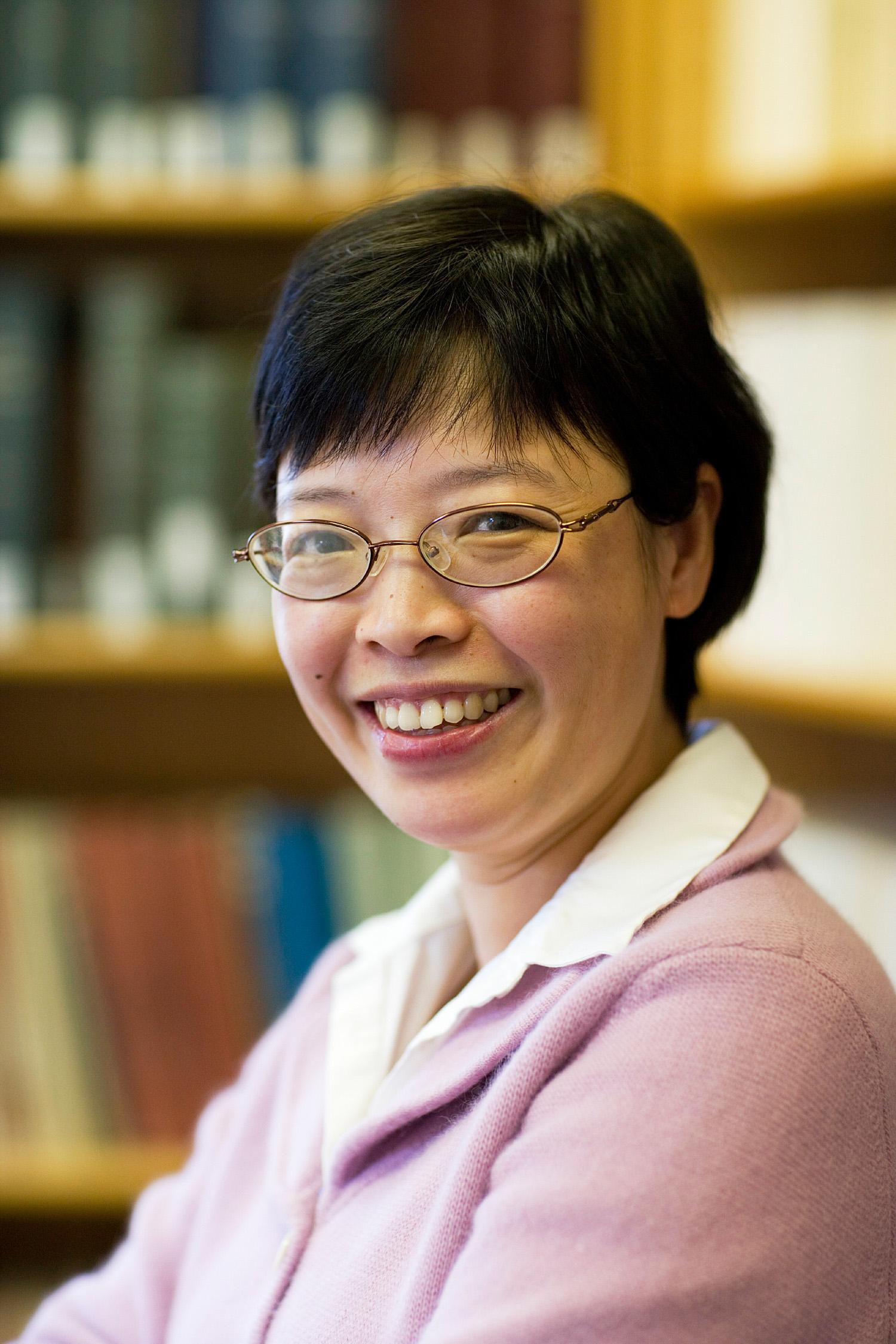 March 25, 2008 — March marks the fifth anniversary of the Iraq War and is also Women Veterans' Month. But long before these anniversaries rolled around, researchers in the demographics and workforce section of the University of Virginia's Weldon Cooper Center for Public Service were mulling over questions about veterans. Primarily, are there differences between recent veterans (those serving since September 2001) and the overall veteran population?
As veterans-related questions were percolating, the section was also developing plans for a new, periodic publication to serve as a digest of facts about topics of current interest.
It was decided that the inaugural edition of the new publication, named "Stat Chat," would focus on American veterans: who they are, how they are doing, and how recent veterans compare to all veterans, said Qian Cai, director of the demographics and workforce section.
Using 2007 data from the United States Census Bureau's Current Population Survey, Stat Chat's first edition presents a snapshot of veterans' assistance by addressing such questions as: How many veterans receive Veterans Administration benefits or other forms of government assistance? What do they receive? Do veterans have health insurance? Does health insurance coverage differ for more recent veterans? In what regions do veterans live? Do their benefits vary by geographic region?
Some of the center's findings follow:
• 21.9 million veterans live in the United States.
• While their poverty rate (5.4 percent) is lower than the nation overall, more than 1.1 million veterans are living in poverty.
• More veterans live in the South than in the Northeast and West combined.
• Women comprise 7 percent of veterans.
• In Virginia, one in every eight adults is a veteran.
• Nationwide, veterans are one of every 10 adults.
• 1.7 million working-age (17-64) veterans reported having a disability that limits or prevents them from working (the disability may or may not be service-connected).
• Among these disabled veterans, 60 percent most recently served during the Vietnam Era and 27 percent received Veteran Affairs disability compensation in 2006.
• Almost 1.5 million veterans (7 percent) receive government assistance in the form of subsidies or welfare.
Compared to the adult civilian population, veterans are:
• earning higher salaries.
• just as educated.
• less likely to live in poverty.
• more likely to be of retirement age (65 and over).
Compared to all veterans, the most recent veterans (those who served during or after September 2001) are:
• only 5 percent of the total veteran population.
• more racially diverse.
• more likely to lack health insurance.
• earning relatively high salaries for their age.
The next edition of Stat Chat will address Virginia's foreign-born population.
Other in-depth studies produced by the center's workforce and demographics section can be found in its Numbers Count series, including:
• Hispanic Immigrants And Citizens In Virginia, February 2008
• Virginia Public School Enrollment Trends 2007-2011, August 2007
• Who's Moving to Virginia, January 2007
A copy of Stat Chat, and any of the section's publications, can be downloaded from
www.coopercenter.org/demographics
. For information on the new publication or the work of the section, contact Qian Cai (pronounced Chien Tsai) at (434) 982-5581 or by e-mail at
caiq@virginia.edu
.