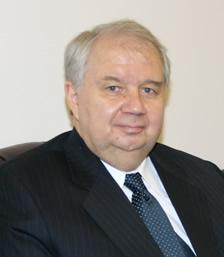 UPDATED, Aug. 26, 10:55 a.m. with venue change.
The University of Virginia's Center for Politics will host Sergey Ivanovich Kislyak, Russia's ambassador to the United States, on Aug. 26. He will discuss the strained relations between the U.S. and Russia and field questions from the audience during the free event.
Ambassador Kislyak is speaking in the Newcomb Hall Theater from 6:30 to 8 p.m. The event is open to the public; preregistration is required here.
The Center for Politics is hosting Kislyak in partnership with U.Va.'s Center for Global Inquiry and Innovation and its Center for Russian, Eastern European and Eurasian Studies.
"The complexity of the current relationship between our countries is clear," said Daman Irby, director of global initiatives at the Center for Politics. "An occasion to directly interact with Ambassador Kislyak provides our community a unique opportunity to gain a more extensive understanding of Russian perspectives on issues of profound concern to both Russia and the United States."  
U.S.-Russian relations have been deteriorating since Russia's annex of Crimea in March, with the United States imposing a series of sanctions in protest of the move.
This event is being coordinated by the Center for Politics' Global Perspectives on Democracy program. It fosters dialogue between the United States and other countries through public events and international exchanges meant to increase civic participation and engagement.