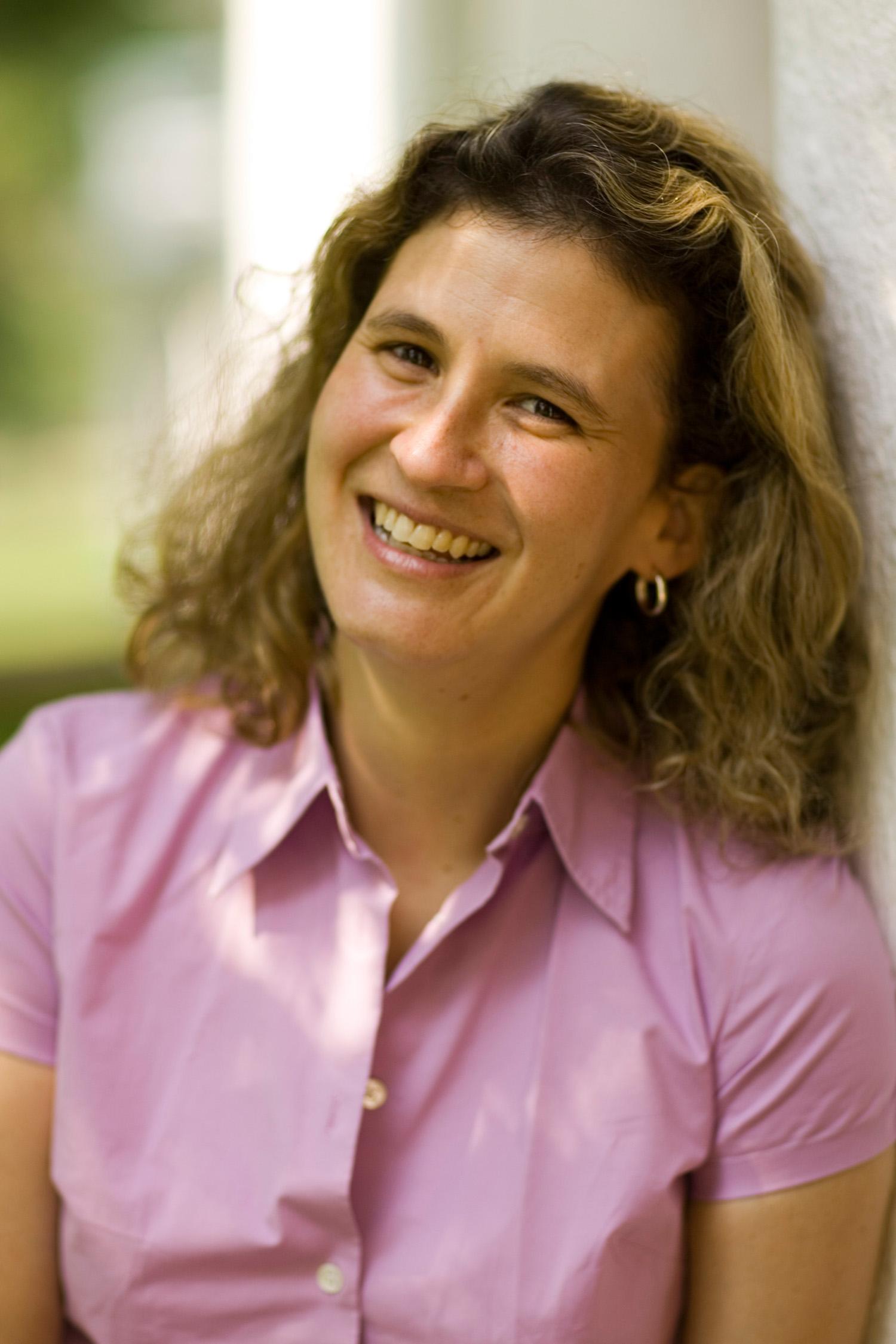 March 21, 2007 — The University of Virginia's groundbreaking College Guides program will be replicated across the country, with the help of $10 million in grants from the Jack Kent Cooke Foundation.    
The Guides Program, funded by an initial grant from the Cooke Foundation, places recent U.Va. graduates in high school guidance offices throughout Virginia to work closely with students who might not otherwise apply to or attend college.    
The Cooke Foundation announced today the 10 colleges and universities that will receive $1 million each to launch programs patterned after the U.Va. College Guide model, which is in its second year. The grant recipients are Brown University, Franklin & Marshall College, Loyola College in Maryland, Pennsylvania State University, Tufts University in collaboration with the Massachusetts Campus Compact, the University of Alabama, the University of California, Berkeley, the University of Missouri-Columbia, the University of North Carolina at Chapel Hill and the University of Utah.
Taken together, these 10 schools and the University of Virginia will comprise the National College Advising Corps. The organization's goal is to provide college admission and financial aid guidance to college-qualified, low-income high school graduates who would otherwise fail to earn bachelor's degrees. The U.S. Department of Education estimates that four million potential college degree recipients - all academically prepared, lower-income students - have been "lost" during the past two decades, including many of America's top-performing, lower-income students.  
"We are squandering a huge national resource when millions of America's best high school graduates never get to college, or fail to advance beyond a two-year community college program," Cooke Foundation executive director Matthew J. Quinn said. "Our foundation is committed to addressing the college enrollment gap by providing crucial information to promising students facing financial barriers."    
There have been significant increases in college-going rates in the high schools that have hosted U.Va.'s College Guides. Holston High School in Damascus, Va., one of the target districts, had traditionally sent about 50 percent of its graduates on to some form of higher education. But last year, that number rose to nearly 85 percent.
"[The students] are very receptive," said Paulin Cheatham, of Surry, Va. A College Guide at Holston High School, Cheatham returned for a second year in the program, working this year in Bassett High School in Henry County. "They want to go to school, but they don't know how. I'm close to their own age and I come from a similar place and they think 'If he can do it, then I can, too.'"
Of the 63 seniors with whom Cheatham worked, 53 are continuing their education-33 going to community colleges (24 of whom intend to transfer to four-year colleges), 13 enrolling directly into four-year colleges, and seven enrolling in vocational or technical programs including welding, auto diesel, auto body, cosmetology and licensed practical nursing.
And these numbers are not isolated. In Fluvanna County, the college matriculation rate increased from 63 percent to 82 percent. In Patrick County, the rate jumped from 61 percent to 86 percent. In addition to the increase in applications, Patrick County saw a 25 percent increase in the number of students taking the SAT and a 46 percent increase in students filing federal financial aid forms (FAFSA). Halifax County also saw an increase in the number of students pursuing postsecondary education. After College Guide Tiffany Meertins took the students for a tour of the Virginia Commonwealth University campus, Halifax County High School saw applications to VCU almost double.
Halifax students are attracted to college, Meertins said, but many of them have not done the planning or the SAT preparation. "I tried to focus on the sophomores and the freshmen, to get them thinking about what they need for college," she said.
"It is truly exciting to think of all the young people who will benefit from these university-based access programs," said Nicole F. Hurd, who created the College Guides program for U.Va. and is overseeing the expansion of the program, as the National College Advising Corps. "Our guides have done a remarkable job and this expansion is a testament their commitment to equity in education as well as to our partners in K-12."  
"The guides have served as an advocate for the students, calling schools and asking questions, taking them on college visits," said Hurd.
The guides also serve as role models, with their own examples of difficult circumstances, or of being the first generation in their families to go to college. Michelina "Mimi" DelGizzi, the College Guide at Northern Virginia Community College, is herself an NVCC graduate. This year two Guides were placed in community colleges, to encourage students to continue their education at a four-year institution.
"Having transferred to a four-year university from NVCC, I am aware of the challenges and difficulties students face in that process and hope to change those to experiences and opportunities," she said.
The program has also changed Guides' lives. Meertins, who had planned on going to law school, has opted instead for a career in education and now attends U.Va.'s Curry School of Education.
"I had thought I was going into corporate law, but this [experience] gives me a deeper sense of purpose. I could crunch numbers and make the big bucks but at the end of the day, I think I would feel much better about kids going to college," she said.
While Meertins misses the students she advised, she also took three of them with her: a trio of her advisees are now enrolled at U.Va.    
The University of North Carolina at Chapel Hill and the National College Access Network will partner to house the national coordinating office, which will support the network of university-based programs as well as encourage other universities to start programs. Hurd will direct the office. Each grant recipient has fundraising and other support in place to continue the program beyond the four-year grant period.  
The Jack Kent Cooke Foundation is a private, independent foundation established in 2000 by the estate of Jack Kent Cooke to help young people of exceptional promise reach their full potential through education. It focuses in particular on students with financial need. The Foundation's programs include scholarships to undergraduate, graduate and high school students, and grants to organizations that serve high-achieving students with financial need.