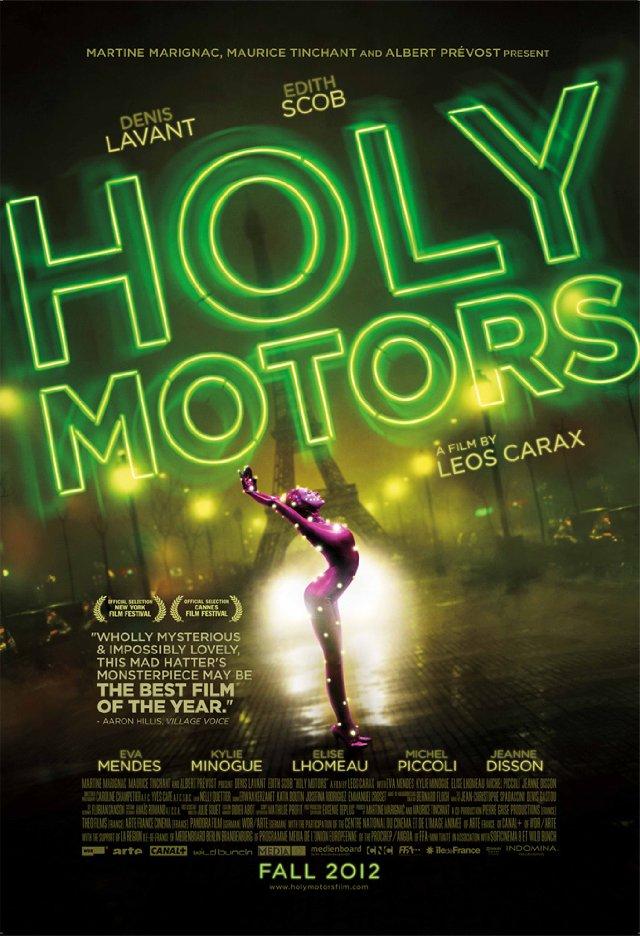 In France, cinema had its beginnings in the late 19th century, and ever since, French film has been captivating audiences around the globe.
In 1896, when the Lumière brothers screened "L'Arrivée d'un train en gare de la Ciotat (Arrival of a Train at a Station)," audience members cowered in terror, fearing that the train was heading straight at them.
Several years later, the French filmmaker Georges Méliès, the subject of Martin Scorsese's recent "Hugo," mesmerized spectators with his innovative use of special effects in "Voyage à la lune (A Trip to the Moon)."
Over the course of the 20th century and into the 21st, Abel Gance, Jean Renoir, Jean Vigo, Eric Rohmer, Jean-Luc Godard and many other French filmmakers have continued to enthrall audiences with thought-provoking and engaging visual masterpieces.
From Feb. 12 to 16, the University of Virginia French Film Festival. sponsored by the Department of French, will bring the continuing magic of French cinema to Grounds and to the Charlottesville community. Admission is free, and all of the films are subtitled in English. A roundtable discussion and reception with refreshments from local restaurants will follow each screening.
"As the co-founder of the festival, it's been a rewarding experience to see this student-run project grow over the last eight years," said Aline Charles, festival organizer and a doctoral candidate in French. "The festival is an amazing opportunity for the students and the community of Charlottesville to gather, to understand other cultures and to share the preoccupations and hopes of the Francophone world."
The seven contemporary French-language films in this year's festival include a quirky "mockumentary," a dramatic quest to understand one's past and an animated film based on a comic book series. Originating from several different Francophone countries, the films represent a variety of genres and touch upon many of the cultural issues that continue to influence France and the global community today.  
The festival organizers have programmed films that are not only entertaining, but also intended to inspire interdisciplinary dialogue. To that end, a discussion led by U.Va. faculty, graduate students and film specialists will follow each screening.
In addition, this year's festival will feature a guest, Cameroonian film director Jean-Pierre Bekolo, who is often hailed as African cinema's enfant terrible. Bekolo's visit to U.Va. is made possible by a Buckner W. Clay grant through the Institute of Global Humanities and Cultures. 
After their screenings, Bekolo will discuss two of his most recent feature-length films, "Les Saignantes (The Bloodettes)" and "Le Président." Bekolo will also offer a master class and lecture on Feb. 15 at 4 p.m., in which he will show clips from his films and talk about his filmmaking practices.
"For American audiences unfamiliar with contemporary African cinema, Bekolo's innovative style and playful approach will provide rich insight," said Anna Keefe, a festival committee member and a doctoral candidate in French. 
"Our film selection and the guest director are intended to reflect the established artistic cultures in the Francophone region as they provide compelling sites of interest in an increasingly globalized world."
The festival screenings will take place in Nau Hall, room 101; Wilson Hall, room 402; Newcomb Hall Theater; Charlottesville City Council Chambers; and the McIntire Room at the Jefferson-Madison Regional Central Library.
This year's schedule includes:
Feb. 12, 7 p.m., Nau Hall 101: Mariette Monpierre's "Le Bonheur d'Elza (Elza's Happiness)" (2011) tells the story of a young Parisian woman of Caribbean descent who returns to her native island of Guadeloupe looking for the father she has never known. The post-screening roundtable discussion features Stéphanie Bérard, assistant professor in the Department of French, and Hector Amaya, associate professor and undergraduate director in the Department of Media Studies, and Holly Runde, a graduate student, and Anaise Jean-Phillipe, a third-year student from Haiti, both in the French department.
Feb. 13, 7 p.m., Nau Hall 101: Bekolo's award-winning film, "Les Saignantes (The Bloodettes)" (2005), is a sci-fi, erotic thriller set in 2025 that also evinces a strong socio-political sensibility. Bekolo will answer questions after the film.
Feb. 14, 7 p.m., Wilson Hall 402: Jacques Audiard's "De Rouille et D'Os (Rust and Bones)" (2012) is the unexpected love story of Ali, an unemployed father turned amateur fighter, and Stéphanie, a whale trainer who suffers a freak accident. The two bond over the adversity and the obstacles they face. After the screening, Ari Blatt and Alison Levine, both associate professors in the French department, and media studies professor Andrea Press will lead the roundtable discussion.
Feb. 15, 1 p.m., Central Jefferson-Madison Regional Library: Set in the 1920s, Antoine Delesvaux and Joann Sfar's  "Le Chat du Rabbin (The Rabbi's Cat)" (2011) is an animated film based on Sfar's popular comic book series. It tells the story of a metaphysical talking cat that swallowed his owner's parrot. The cat poses deep questions about his faith as he prepares for his bar mitzvah and treks from Algeria to Ethiopia with the rabbi. In anticipation of the screening, Charlottesville's central library has ordered the English-language version of the comic books. Aline Charles will lead the film discussion.
Feb. 15, 1 p.m., Charlottesville City Council Chambers:  In 2012, one of the greatest living French directors, Leos Carax, released his spectacular, yet unclassifiable film, "Holy Motors," to worldwide critical acclaim. The film follows a professional chameleon, Monsieur Oscar, as he continually reinvents himself so as to fulfill the various roles his numerous daily appointments demand – with an unseen audience making those demands and manipulating the action. The post-film roundtable discussion will include Liz Groff, Anna Keefe and Bonnie Gill, all doctoral candidates in French.
Feb. 15, 7:30 p.m., Wilson Hall 402: In Bekolo's most recent film, "Le Président" (2013), a so-called "mockumentary," he shines the spotlight on Africa's ruling elite as the disappearance of a veteran president on the eve of an electoral summit leads to a battle for succession between opposing factions. Bekolo will give a master class at 4 p.m. and will answer questions after his film.
Feb. 16, 1 p.m., Newcomb Hall Theater: Philippe Falardeau's  "Monsieur Lazhar" (2011) is a touching look at the way newly immigrated replacement teacher, Monsieur Lazhar, earns the trust and respect of his students, showing them that "a classroom is a place of friendship, of work, of courtesy, a place of life." Magida Bargach, lecturer and associate director of U.Va.'s Center for International Studies, and Christopher Ali, assistant professor of media studies, will lead the discussion.  
More information regarding the U.Va. French Film Festival can be found here.
"As the numerous film organizations on Grounds attest, the U.Va. community has a long-standing history and a deeply invested interest in cinema," said Elizabeth Groff, this year's festival chair. "What's more, with so many distinguished U.Va. professors outside the French department that specialize in film, history, anthropology and media studies, the French Film Festival can promise to appeal to a wide range of interests. The festival can only continue to grow."
The U.Va. French Film Festival is being sponsored by several University organizations and local businesses.