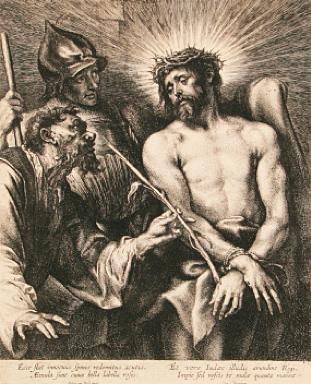 The Fralin Museum of Art at the University of Virginia and U.Va.'s Institute of the Humanities and Global Cultures will host renowned scholar David Freedberg for the annual Gladys S. Blizzard Lecture on April 10.
As part of U.Va.'s Humanities Week, Freedberg's lecture, "From Scaffold to Scaffold: Representations of Justice from Bruegel to Rembrandt," will be held at 6 p.m. in the Newcomb Hall Theater, with a reception immediately following.
Freedberg is the Pierre Matisse Professor of the History of Art and director of The Italian Academy for Advanced Studies in America in the Department of Art History and Archaeology at Columbia University. He is best known for his work on psychological responses to art, and particularly for his studies on iconoclasm and censorship, including "Iconoclasts and their Motives" (1984) and "The Power of Images: Studies in the History and Theory of Response" (1989). His publications also include "The Prints of Pieter Bruegel the Elder" (1989) and "Rubens: The Life of Christ after the Passion" (1984). He has for some time been concerned with the intersection of art and science in the age of Galileo, and his chief publication in this area is "The Eye of the Lynx: Galileo, his Friends, and the Beginnings of Modern Natural History" (2002). He is now devoting a substantial portion of his attention to collaborations with neuroscientists working in fields of vision, movement and emotion.
Bruegel's representations of Justice and Calamity constitute some of his most compelling images. They have often been seen in the context of the revolt of the Netherlands against Spain. In this lecture, Freedberg adds to the traditional narrative by suggesting new texts and illustrations that clarify their historical and legal context, and examines the aftermath of such representations of torture and punishment through the conclusion of the Revolt. 
The talk is The Fralin Museum of Art's annual Gladys S. Blizzard Lecture, named in honor of a beloved museum educator and author of the "Come Look With Me" series of children's books about art, brings a prominent member of the art world to Charlottesville. The lecture is free and open to the public.
The event is co-sponsored by the University of Virginia's Institute of the Humanities and Global Culture.
For information, call 434-243-2050 or e-mail museumoutreach@virginia.edu.
More about U.Va.'s Humanities Week is here.