The videotaped oral histories of African-American luminaries in a range of professions, including the late Julian Bond, Harry Belafonte, Rita Dove, Marion Wright Edelman, John Lewis, George Keith Martin, Ralph Sampson, former President Barack Obama and almost 1,800 more voices, can be heard through "The HistoryMakers," the nation's largest such archive.
The University of Virginia Library recently announced it will collaborate with The HistoryMakers and Carnegie Mellon University to enhance the nonprofit organization's digital archive, making it more accessible to ensure it becomes a top research tool in academic communities. The work is made possible with a two-year, $1 million grant from The Andrew W. Mellon Foundation to UVA.
University Librarian John Unsworth, along with HistoryMakers Executive Director Julieanna Richardson and Mike Christel of Carnegie Mellon University, will lead the project, "The HistoryMakers in Higher Education," which will also involve the work of a dozen library faculty and staff members.
The HistoryMakers, founded and led by Richardson, is a national nonprofit educational organization committed to preserving and developing an internationally recognized digital archive of thousands of hours of video oral history interviews. Its mission is to document and mainstream African-American life, history and culture through the life stories of African-American leaders, both well-known and unsung, from a variety of disciplines, with 5,000 individuals as the goal. Currently, more than 2,800 people have been interviewed, but not all of the interviews have been digitized.
Unsworth has worked with The HistoryMakers since 2008, when he was head librarian at Brandeis University. "I think the project is creating a unique, in-depth record of the life experiences of African-Americans in many walks of life. There is nothing remotely like it in its quality, its searchability, its breadth and depth, and its applicability to many different areas of research and teaching."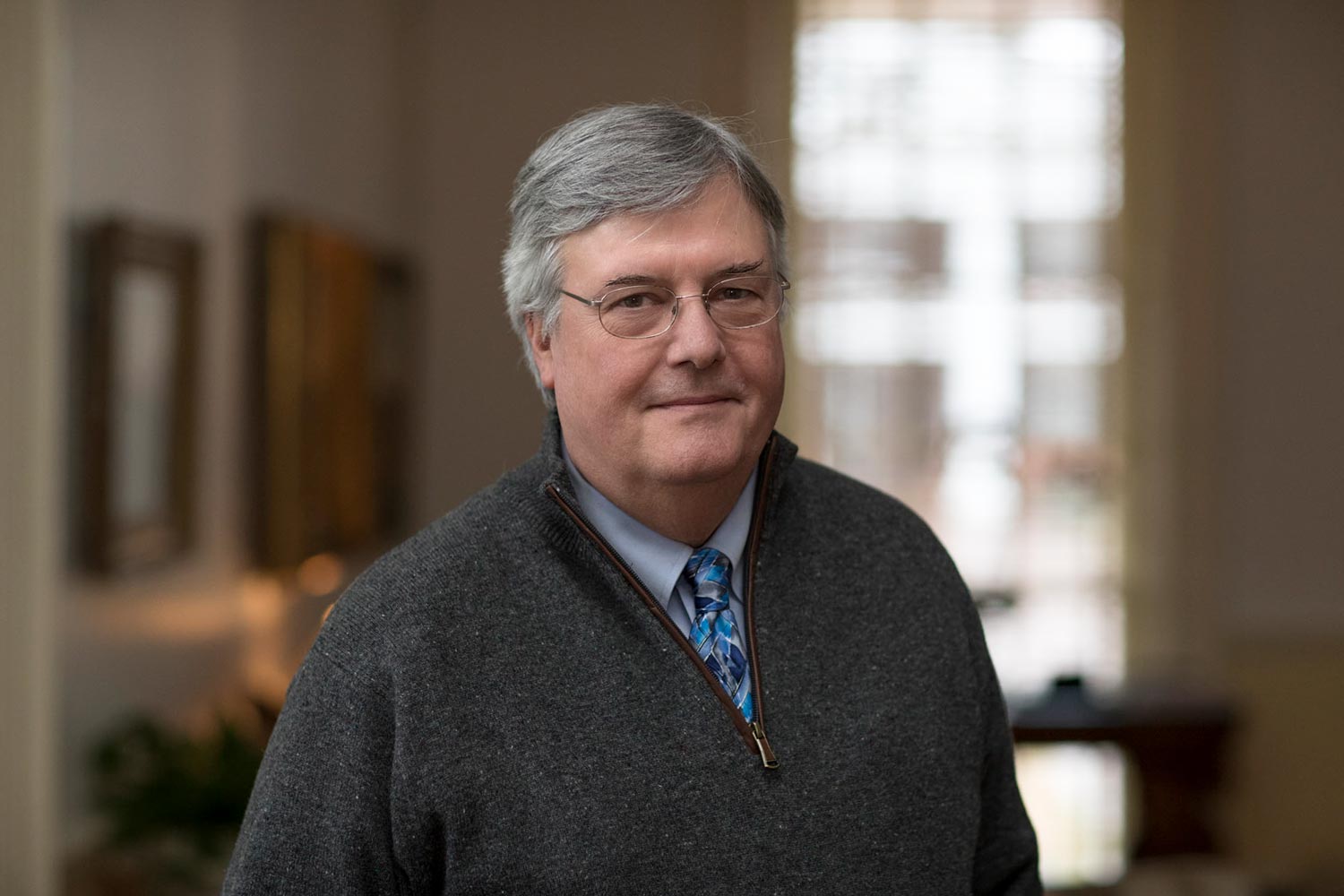 University Librarian John Unsworth worked with The HistoryMakers in 2008 with a previous Mellon grant. (Photo by Dan Addison, University Communications)
The new grant will build upon work completed under a previous grant from the Mellon Foundation to Unsworth when he was at Brandeis. That project moved The HistoryMakers' digital archive from outdated technology to a cloud-based framework with an expanded feature set and much improved search capabilities. Those efforts also resulted in increased discoverability in libraries' catalog systems and a growth in the subscriber base from three to 50 institutions.
For instance, in UVA's Virgo catalog, each individual HistoryMakers interview has a record.
Under the new grant, The HistoryMakers organization will collaborate with librarians and archivists at UVA, as well as computer scientists at Carnegie Mellon University, to improve the utility of their digital archive, increase faculty and student engagement with the collection, and explore strategies for connecting their records to those of other archives with relevant collections.
UVA Library staff will use its NEH-funded mapping tool, Neatline, and Social Networks and Archival Context Cooperative, also funded by the Mellon Foundation, to begin to connect The HistoryMakers digital archive to the holdings of other archives.
"Neatline will be used to map place-names that we can extract from the transcripts of The HistoryMakers' interviews," Unsworth explained, "and perhaps for creating exhibitions around those places using the timeline feature of Neatline, or with included text and graphics. 
"We'll be looking at [the Social Networks and Archival Context] in connection to The HistoryMakers as a way of connecting the interviews in The HistoryMakers, and their subjects, to related archival records in other places. We'll also be publishing records to SNAC from The HistoryMakers, as a way of increasing the visibility of The HistoryMakers' subjects," he said. 
The new grant aims to broaden outreach with the goal of increasing and deepening The HistoryMakers' engagement with faculty, librarians and students through programs that encourage use of the digital archive for teaching and research.
"The grant will fund a number of annual competitions for funding to support research publications, digital humanities applications and creative uses of The HistoryMakers material," Unsworth said, adding, "I hope that UVA's own interest in oral history will also inspire some research into The HistoryMakers. There's more than a little of the history of our university in some of those interviews."
Article Information
October 2, 2018
/content/uva-library-enhance-national-digital-archive-african-american-leaders