Students and parents often and understandably object to the high cost of textbooks, and colleges and universities also incur high costs to make academic research in scholarly journals available to students and faculty alike.
It's a problem that affects everyone – students, researchers and scholars, the colleges and universities where they work, and the public who often have no easy access to the latest studies. A new partnership at the University of Virginia aims to solve these problems and to make new knowledge more readily available – and free.
Called "Aperio," the new digital publishing partnership between the University Library and University of Virginia Press employs the latest technology to produce what's called "open access" to research, scholarship and other educational materials – eventually including textbooks. ("Aperio" is a Latin word meaning "to uncover, to open, to make public.")
The library is offering a platform for academic journals, both new ones and possibly those transferred from costly private publishers, and the University Press is publishing ebooks.
"The library and the press share an interest in creating a platform for open-access publishing that can accommodate different content formats," Mark Saunders, director of the UVA Press, said. "That mutual interest resulted in Aperio, an imprint that allows the library to publish its open-access journals and the press to distribute our open-access ebooks.
"What is most exciting, however, is the opportunity afforded by Aperio to develop open educational resources – in other words, free electronic textbooks – that we plan to develop together with UVA faculty," Saunders said.
"This is a historical turning point for libraries," UVA Open Publishing Librarian Dave Ghamandi said, "from acquiring and collecting content and making it available locally to partnering with scholars to produce and widely disseminate their work."
The cost of subscriptions to academic journals has skyrocketed during the expansion of digital content over the past few decades. At UVA Library, these subscriptions – already consuming 62 percent of the collections budget spent on journals in 2001 – rose to 83 percent by 2016, according to Ghamandi.
The high cost of subscribing to academic journals "has taken a bite out of library book budgets, especially those in the humanities and social sciences, disciplines in which university presses publish extensively," Saunders said.
The Publishing Catch-22
A handful of publishing companies have created an oligopoly that requires institutions to pay hefty subscription fees for many digital academic journals. In most cases, researchers and universities are in effect paying twice for academic publishing and so are caught in a kind of Catch-22 situation. Researchers and scholars submit work to get published – a requirement to augment their careers. They are likely supported by grants and funding from their universities. Institutions then pay the expensive subscription fees. Essentially, the writing, peer-reviewing and editing are performed for free for the publisher.
"The subscription model creates two additional problems: one, the inability to afford access to all of the journals users need; and two, researchers' work doesn't get disseminated as widely as possible because of the limits to accessing their work, especially by those who might be able to use that research and build upon it.
"We have UVA faculty published in publications the library can't afford. It's stifling innovation, collaboration and creativity," Ghamandi said.
"The internet and open access allow us to make scholarly literature freely and immediately available around the world to read with few limits and to reuse, as long as the author is given attribution. We're removing the barriers: the prohibitive price to readers and the difficulty of getting permission for re-use because of the pay wall," he said.
At the same time, Aperio incorporates and maintains the integrity of peer review.
"It's a myth that the content is somehow inferior in this process," Ghamandi said. "The editorial process that includes peer review – and hence, academic integrity – will stay the same."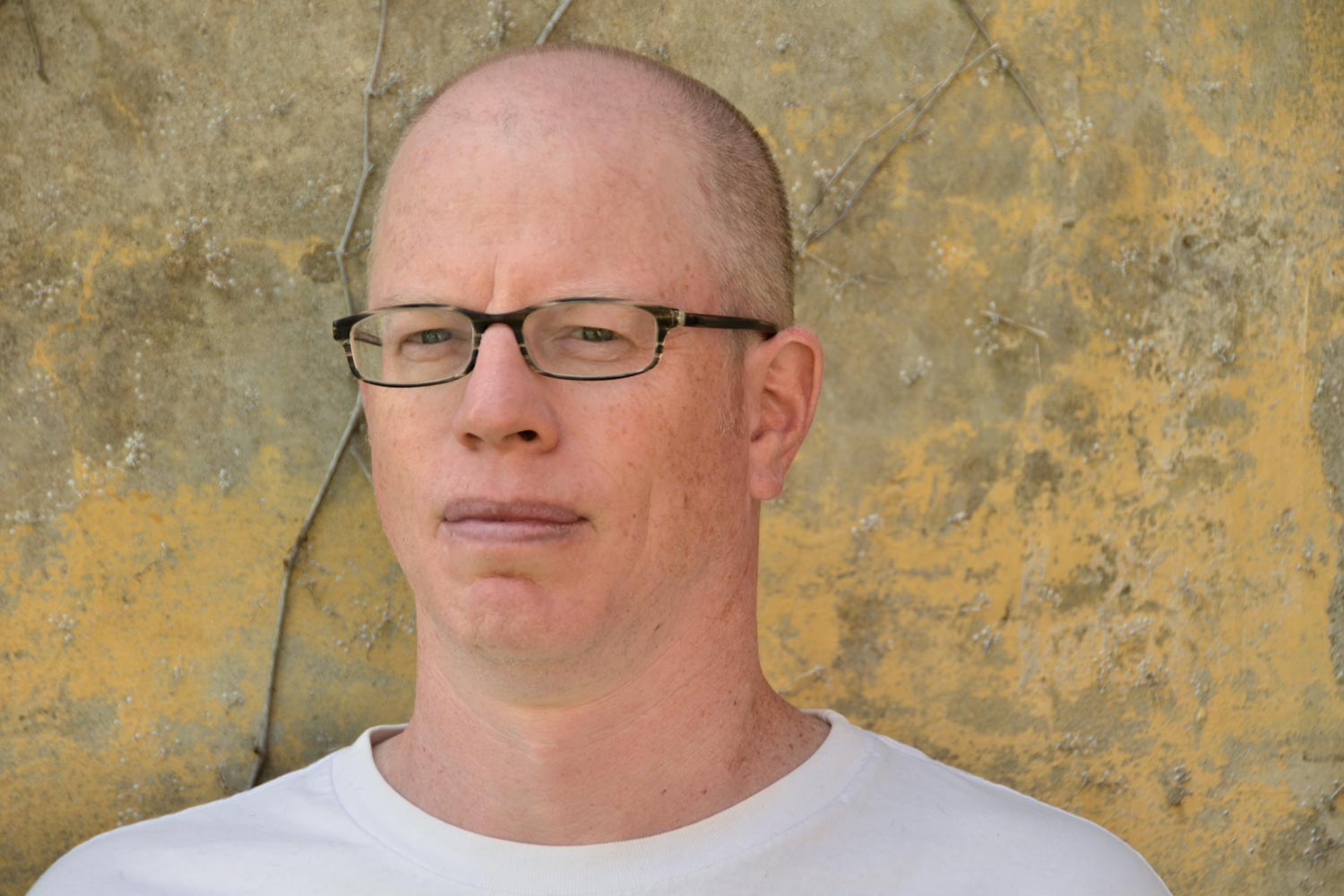 Mark Saunders, director of UVA Press, oversees their digital content. (Photo by Richard Trenner)
Saunders echoed that publishing standard: "Our acquisitions method will be exactly the same for these manuscripts as for any of our scholarly books, and they represent the same disciplinary areas of strength – history, literature, African-American studies, religious studies. These projects will come to our editors through the same channels, go through peer review, editing, design and production."
It's the business model that is changed.
"We're shifting the cost to subsidizing or covering production at the beginning of the process, so the work is free, available and accessible once it's published," Ghamandi said. This won't funnel money away from the acquisitions budget for buying books. The library is redirecting other funds to pay for this, he said.
For UVA Press, the business model includes "several funding initiatives developing at the institutional as well as at the market level that give authors or publishers access to money to make these books available in electronic formats on an open-access basis, in addition to publishing them for sale in print." 
Some of the big publishers of STEM publications have taken the open access route, but they charge author fees that researchers have absorbed. That has been prohibitive for the humanities and social sciences that generally have less funding.
The Newest Open Access Example
In addition to the library and press cost-sharing, Ghamandi said other publishing partners may be an academic discipline's organization or department.
The Journal of Modern Philosophy is the first publication the library has produced with Aperio, working with UVA philosophy professor and interim department chair Antonia LoLordo and Aaron Garrett of Boston University as editors. Both departments have pitched in on costs.
LoLordo said she and some colleagues had been discussing the need for such a journal. "It was, frankly, very odd that there was no journal devoted to the history of modern philosophy before we started JMPhil, especially since modern philosophy is currently the largest and most vibrant area of the history of philosophy," she explained.
They were also committed to an open-access model, but needed guidance.
"We didn't really know how to manage hosting or article production or archiving or any number of other technical things that go along with running a journal. This is where UVA Library and Aperio came in," said LoLordo. She added, "it's been a fantastic experience" working with Aperio and Ghamandi.
"The cost-sharing model is working perfectly here. There are no fees for authors," Ghamandi said.
Although Aperio publications will be academic, geared toward readers in their disciplines, "when you flip to open access, you can't predict how much more widely they'll be used," Ghamandi said. "The beauty of it is we're guaranteeing that both scholars and a broader global public can access and read the materials."
"The beauty of open access publishing is we're guaranteeing that both scholars and a broader global public can access and read the materials."

- Dave Ghamandi
Even more importantly, open access will likely increase opportunities for collaboration, and possibly speed up the research process, he said. "Some UVA authors who made their articles open access have started partnerships with scholars from other countries who otherwise may not have been able to read their work."
That sharing of knowledge and making it available globally is what drew Ghamandi to this initiative, he said, and it holds personal relevance. He's a first-generation American of parents who immigrated from Guyana; located next to Venezuela, it is one of the poorest countries in the Western Hemisphere. Educational resources there are severely limited.
"This library shift from being a provider of knowledge to becoming a producer of knowledge serves the public mission of the University in a better way. Instead of research being treated as a commodity behind a pay wall, it's treated as a public good that everyone has the right to access."
As with university presses, most of the Aperio authors will not be UVA-affiliated, but for journals, they would like to support those with UVA ties, Ghamandi said.
The UVA Press has also loaded its first title on Aperio: "Idle Talk, Deadly Talk" by Ana Rodriguez Navas of Loyoal University Chicago. They have additional titles in production.
How Aperio is Different from Other Digital Collections
Saunders also oversees the press's digital imprint, Rotunda, which he said has focused on large digital collections in history and literature. Rotunda has significant open content, so "Aperio represents an extension of models we have been experimenting with for more than a decade," he said.
The press has also published several ebooks that link to primary source material in the Presidential Recordings Digital Edition, a joint project with the Miller Center.
At UVA Library, patrons might be familiar with Libra, an online platform the library owns and operates that aggregates research and data. It has also become the site for UVA students' theses and dissertations, which can be made public by the authors if they wish. Libra has also become a repository for the raw data that papers are based on, something Aperio will add in the future where appropriate, Ghamandi said.
Aperio has an open call for submissions to look at proposals, particularly for journals with UVA connections. Faculty who would like to start a journal or transfer one for which they are an editor or board member, should fill out a journal proposal form. Inquiries can be sent to publish@virginia.edu.
For journals, Aperio contracts with the company Ubiquity Press that provides the publishing technology, plus design and editorial assistance. Once the journal is online, management of content goes to the editors, who have access and autonomy to use the production services.
The process also makes published work "highly discoverable," Ghamandi said, through Google Scholar and other databases used by libraries and disciplines.
"We're here to make it happen," Ghamandi said.
Article Information
February 11, 2019
/content/uva-library-uva-press-partner-make-original-scholarship-freely-available