As part of the University of Virginia's plans to limit the spread of COVID-19, self-administered test kits will be available to asymptomatic faculty and staff in the Academic Division and to contracted workers. In addition, Medical Center and University Physicians Group employees will be able to register for asymptomatic testing appointments at a satellite UVA Health COVID-19 testing site.
"Testing for COVID-19 is part of our broader approach to promote the health and safety of our community," said Dr. Mitch Rosner, chair of the Department of Medicine and one of the UVA Health experts involved in planning UVA's COVID-19 response. "We recognize that there are many reasons why a person may want or need testing, and thus we have developed pathways for asymptomatic people to get checked for COVID-19."
Beginning today, voluntary asymptomatic testing will be offered on a limited, first-come, first-served basis as outlined below. This testing is not mandatory. Employees with symptoms should contact Employee Health. Please do not call Employee Health or Student Health unless you are experiencing symptoms.
Academic Division
Full-time, benefits-eligible faculty and staff (including those working in the schools of Medicine and Nursing), and non-employee postdoctoral fellows, who are all working on Grounds and completing the required daily HOOS Health Check may order a free self-administered COVID-19 test from Let's Get Checked, the same vendor that is managing COVID-19 testing for students returning to Grounds. Test kits will be shipped to faculty and staff at the address they specify when ordering. Once the weekly allocation of kits is reached, orders will not be accepted until additional kits are made available the following week, while supplies last.
Academic Division employees and contracted workers who are using self-test kits should return their test to Let's Get Checked on the same day that they take the sample. Instructions for activating and returning the kits are enclosed in the box. Shipping is free both to receive and to return the test kit and results will be available in the Let's Get Checked portal, usually within 72 hours of the lab receiving the sample, though times may vary. Write to support@letsgetchecked.com if you have ordered a kit and have questions about delivery and to returntogrounds@virginia.edu if you have other questions. 
Medical Center and University Physicians Group
Medical Center team members, School of Medicine faculty with clinical privileges, residents, fellows and University Physicians Group team members will have the opportunity to register for free asymptomatic testing appointments at a UVA Health satellite testing clinic at the Student Activities Building, 800 Alderman Rd. Parking is available. Appointments are required and are limited to 50 per day. Call 434-981-6750 to schedule an appointment.
Tests results are reported via email and generally received in less than 72 hours.
Eligible Contracted Workers
The nine major contractors working on Grounds – Aramark, BMS, Bright Horizons, Crothall, Exela, KinderCare, Morrison/Compass, RMC and Towne Park – will notify their eligible employees about how they can schedule an on-Grounds pick-up of a free Let's Get Checked test kit.
Further Details
All positive test results will be shared with the Virginia Department of Health and the University to promote the health and safety of our community.
Testing will be limited. Employees and contracted workers should consider whether they need a test kit before requesting one, and should not request a test if they are not currently working on Grounds or do not plan to work on Grounds this fall. UVA's ability to control the spread of the virus depends on ensuring that those with symptoms receive timely test results.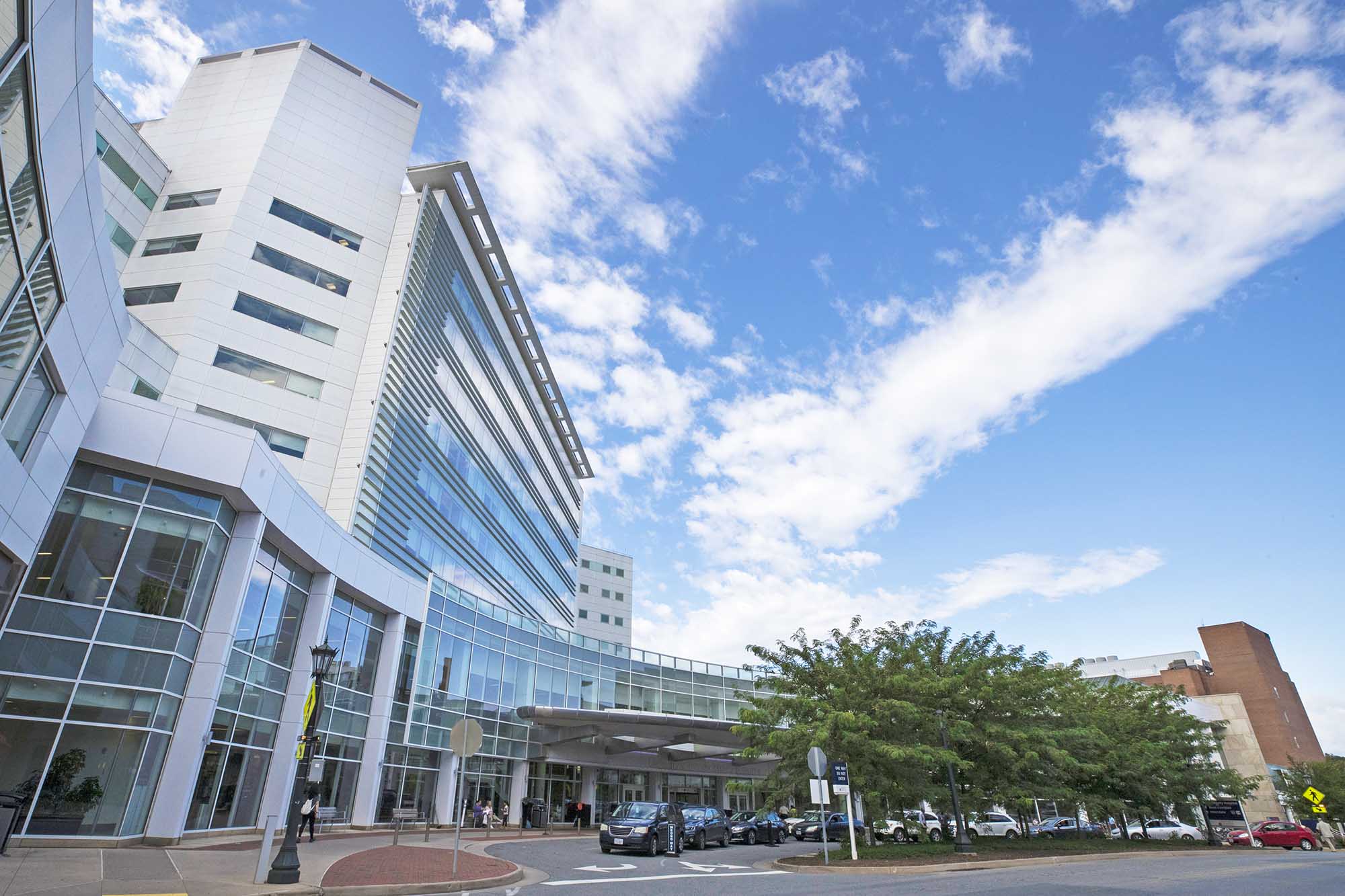 This voluntary asymptomatic testing program is one element of UVA's approach to preventing, mitigating and responding to the spread of COVID-19. Testing is also required for all students who are living and learning in Charlottesville or Albemarle County this fall, and all students were strongly encouraged to self-quarantine for 14 days before returning to Grounds.
The University is investigating additional approaches to allow for more widespread and ongoing testing. In addition, all members of the UVA community are expected to adhere to guidelines and policies related to physical distancing, wearing a face covering and limiting social gatherings. Students, faculty, Academic Division staff and UVA Health team members are required to complete a daily health check through HOOS Health Check every day that they will be on Grounds or working in a UVA Health facility.
Faculty, staff and Medical Center team members who are experiencing symptoms of COVID-19, including fever, cough, shortness of breath, muscle aches or other symptoms identified by the Centers for Disease Control, should contact Employee Health at 434-924-2013 to be evaluated. Students who have symptoms should contact Student Health and Wellness at 434-924-5362. Contractors who are experiencing symptoms should contact their employer and health care provider. Anyone who does not have a health care provider can get a referral by calling 434-98COVID.

Employees who believe that they have been significantly exposed should contact Employee Health if they were not been contacted by the Virginia Department of Health within 48 hours of exposure. Significant exposure is defined as being within 6 feet of a person with COVID-19 for 15 minutes or more.
More information and answers to Frequently Asked Questions are available on the Return to Grounds site.
Media Contact
Article Information
August 28, 2020
/content/uva-offer-asymptomatic-covid-19-testing-employees-faculty