They were really the first British band to make an impact on the American popular music scene – I mean, like an absolutely seismic impact. Prior to the Beatles, Britain was seen really as kind of an afterthought to the United States music industry. The Beatles opened the floodgates of what comes to be known as the "British Invasion" in the 1960s.
The level of commercial success that the Beatles had and the level of global cultural dominance, particularly in the United States and Europe – no one had really seen anything like it before. The Beatles really weren't together all that long. They'd broken up by early 1970. But, it's just an extraordinary run of sustained success.
Q. How did the Beatles change rock 'n' roll ?
A. Rock 'n' roll in the 1950s was largely understood by a lot of people to be something that was going to be a passing fad; that something was going to come along and replace it. Obviously, that didn't happen, and the Beatles have a lot to do with that.
They came in with the model of being a self-contained band who wrote their own songs, and there was something very different about them. There were certainly rock 'n' roll bands in the United States prior to the Beatles, like Buddy Holly and the Crickets. The Beatles were the first rock 'n' roll band [however] where everyone knew who all the people who were in in the band. They all had these personalities that were attached to them. Their [individual] contributions were really made clear and prominent.
In a lot of ways, they sort of set the template of what people would come to imagine as a rock 'n' roll band. The musical development and the musical adventurism and experimentation, particularly by the mid-to-late 1960s. … I think a lot of people don't know about that, but it's certainly very important.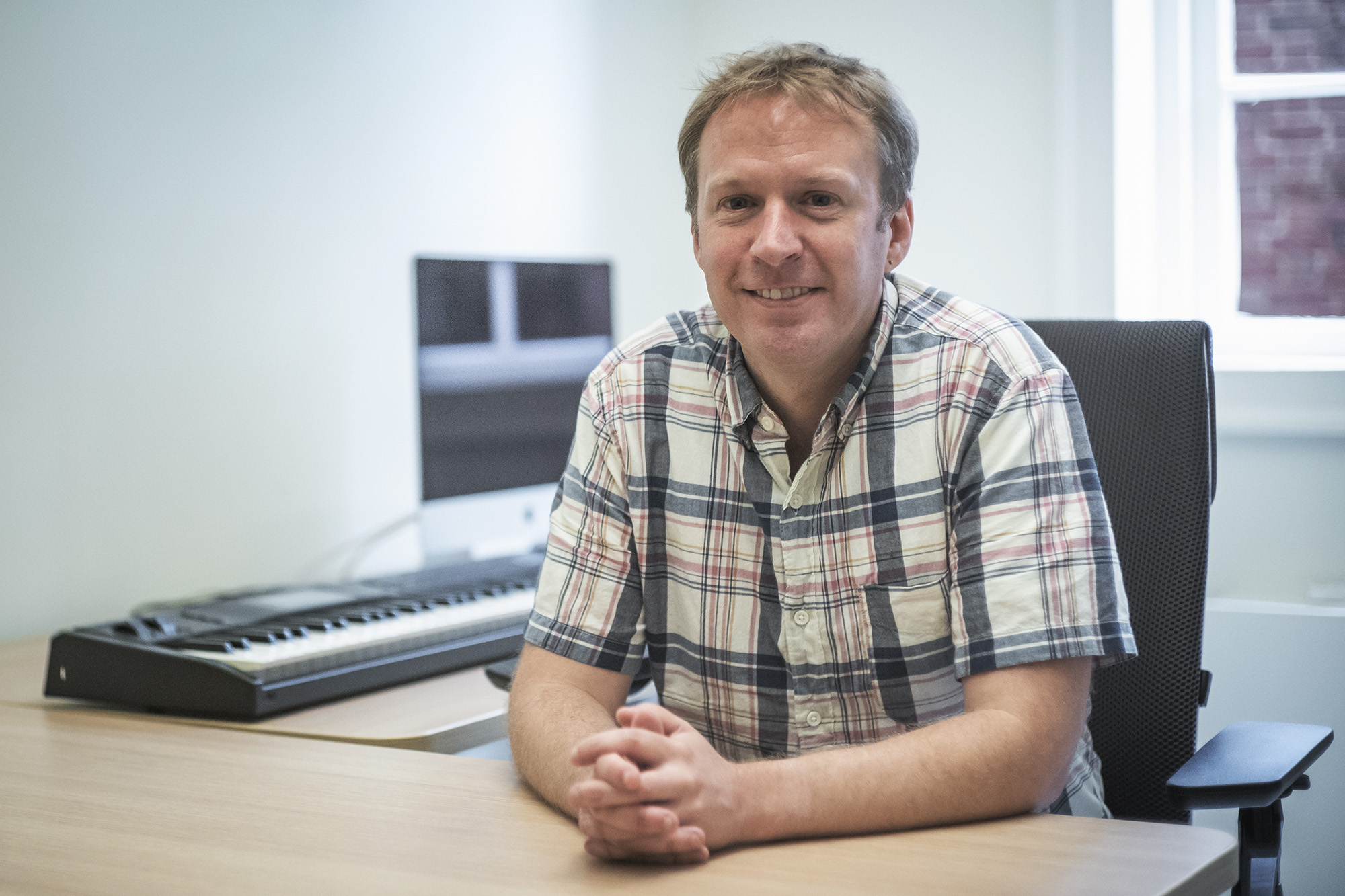 Jack Hamilton is an associate professor of American studies and media studies and a Slate magazine music critic. (Photo by Sanjay Suchak, University Communications)
Q. The Beatles were only together for eight years, but they released tons of music. How does that compare with artists today?
A. The Beatles were unbelievably prolific. They just made just an enormous amount of music in those in those eight years that they were recording and the eight years that they were really huge. That's something that you just don't see from pop or rock artists today.
A lot of bands take years in between their albums. That's just the more common model. These days, it would actually be seen probably as really stupid to put out an album every six months.
If you are a huge artist these days and you wanted to release an album every six months, I think your record label would probably try to stop you from doing that because it saturates the market. They want you to tour behind and promote the album and let it sort of saturate, with spin-off singles and things like that. And then you make a new album maybe two years later.
This was still in this period when people were still really figuring out how this sort of business of rock 'n' roll music was going to work. So that's a huge difference, in terms of just the sheer productivity.