Lisa Woolfork, an associate professor of English at the University of Virginia, has shared her commentary on film and TV interpretations of slavery on NPR and the Los Angeles Review of Books. The author of "Embodying American Slavery in Contemporary Culture," she recently reviewed the current movie, "The Free State of Jones," on CNN.com in her article, "What 'The Free State of Jones' Says About Whiteness."
The film, starring Matthew McConaughey, retells the true story of Newton Knight, a white Mississippi farmer opposed to slavery, who, forced to flee the Confederacy, finds refuge with a group of runaway slaves and forges an alliance with them and other farmers. Declaring loyalty to the Union, Knight leads a rebellion against the Confederacy and, after the Civil War, defends newly freed black people during Reconstruction. He and a former slave had a common-law marriage and children, which some current residents of the town he came from, Ellisville, still criticize.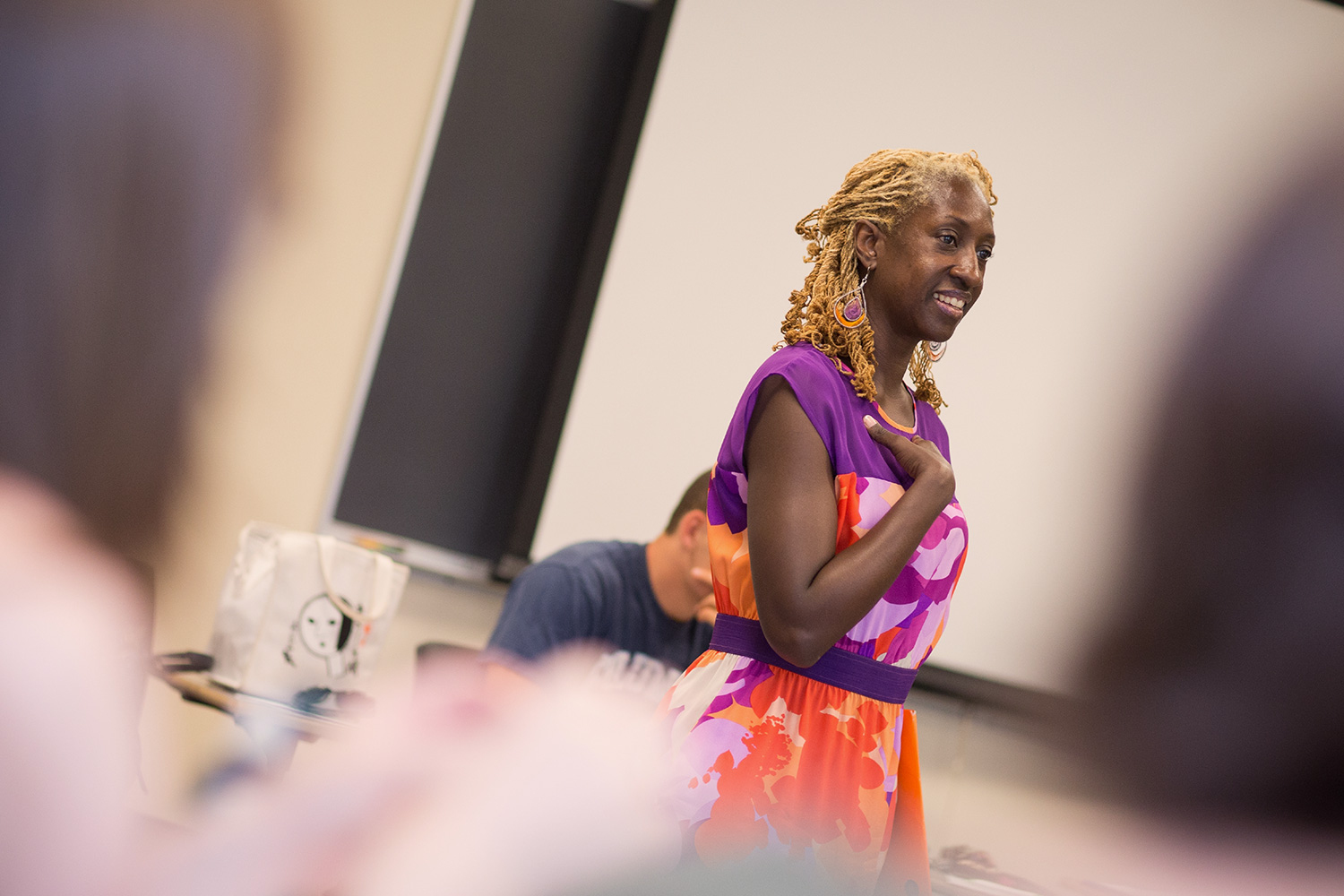 Lisa Woolfork says the main character in a new movie – a white farmer – refuses to endorse the system of white supremacy and slavery designed to benefit him.

UVA Today recently talked with Woolfork about the movie and why the history of slavery is also undergoing reviews in the academy and in popular culture.
Q. What is the criticism of "The Free State of Jones" and your response to that critique?
A. I suggest that the strengths of this film lie in what some other critics have seen as its weaknesses. If you read this film as an example of historical fiction about slavery, also known as the neo-slave narrative, which focuses on the slave past, then you will likely be disappointed.
This film fails to meet my standard for an updated slave narrative since those stories concentrate on black protagonists. Recent examples of successful historical fiction about slavery include television series like "Underground" on the WGN network and the re-make of "Roots" on the History Channel. These are powerful representations of nuanced black characters navigating within or breaking away from the slavery system.
Q. How does this new film confront the meaning of "whiteness"?
A. "The Free State of Jones" film is a related project, but different from what I define as historical fiction about slavery. The film disrupts the traditional narrative that the South was completely united in its support of the Confederacy. It offers an examination of a nuanced white character who recognizes the corruption of the slavocracy and refuses to endorse the system of white supremacy, even though it is designed to benefit him.
Much like the book on which it is based, a history of Newt Knight, including his ancestors and his extended family, the film is about a white man who made choices that placed him in opposition to the standard of white supremacy at the time. These decisions, including, but not limited to, defecting from the Confederacy, impacted his life and the lives of his descendants long after he died. His choice to desert the Confederacy was seen as a betrayal by many whites in his community, but it was his defection from whiteness that some would find even more unforgiveable.
Q. You mentioned several other films and TV shows addressing slavery – "Twelve Years a Slave," the remake of "Roots" and the TV series, "Underground" among them. UVA also is in the process of exploring and telling its slave history. What do you think accounts for all this current attention?
A. I believe that this attention to slavery today (and in the last 30 years in literature) can be attributed to a variety of reasons.
First, there is the need to emphasize slave autonomy within the confines of a coercive system. As my colleague, English professor Deborah McDowell, noted in an 1989 essay, "Contemporary Afro-American writers who tell a story of slavery are increasingly aiming for the same thing [as historians]: to reposition the stress points of that story with a heavy accent on particular acts of agency within an oppressive and degrading system."
Next, there is also a need to create what historian Nell Irvin Painter has called a "fully loaded cost accounting" of the slave past. This would include a different way of seeing slavery. I believe this means understanding that slavery was not something that happened to black people. It was something that was done to black people. This distinction is important. A reading of history which implies that slavery somehow spontaneously "happened" overlooks the practice of captive labor as one that was legally, forcefully and generationally done to black people for hundreds of years.
Here at UVA, we work in a space that cares about the past, present and future simultaneously. The University is the only American university that is also a UNESCO World Heritage Site – this means, among other ideas, that there is a commitment to preserve the past, to recognize it as context and precedent, and to pay attention to intricate details that the passage of time has blurred either into distant memory or obfuscated into complete forgetting.
It is possible to conceive of the space of the University as a palimpsest – a layered set of ideas and stories where the past and present intermingle, but not always easily. The work from students, faculty and staff to document and memorialize the role of slavery at the University is an important part of this process.
Article Information
July 5, 2016
/content/uva-professor-says-new-film-reveals-conflicted-confederacy