Whether exploring the night sky, American literature or the latest digital technologies, University of Virginia teachers take students on "a shared journey," as one professor called it, until their students' learning prepares them to strike out on their own with gifts they'll use in their careers and lives.
The 15 faculty members being honored as winners of 2014 All-University Teaching Awards employ a variety of methods: They bring abstract concepts to life through humorous examples, delve into moral aspects of research and patient care, create a safe environment for discussing difficult topics and challenge students to make their arguments sharper or their insights deeper.
They treat students with respect and show how much they care, spending countless hours preparing well-structured lessons [and assignments using the latest technologies. In addition, they make themselves available to listen to and work with students outside of class.
"These faculty members, graduate assistants and medical residents exemplify the highest commitment to one of the University's core missions – the teaching and mentoring of our students in a broad array of disciplines," U.Va. President Teresa A. Sullivan said. "The University is fortunate to count them among our distinguished faculty."
One student expressed what underlies these teachers' efforts, saying, "To believe in a student is the most powerful gift a professor can give." She continued: "I have an email I received from him hanging on my bulletin board as inspiration. In it, he implores me to 'Aim high and think carefully about how I can help change the world.'"
After the Teaching Resource Center and the Provost's Office worked closely together to administer the awards process, U.Va. honored the winning faculty and six graduate teaching assistants, listed below, at a Friday night banquet.
Please click on the names below to read what colleagues, students and the honorees themselves have to say about the classroom experience.
2014 Teaching Award Faculty and Graduate Teaching Assistant Award Winners
---
Stephen B. Cushman, English, College of Arts & Sciences
Alumni Association Distinguished Professor Award
Edward M. Murphy, Astronomy, College of Arts & Sciences
Alumni Board of Trustees Teaching Award
Sarah Kucenas, Biology, College of Arts & Sciences
Daniels Family NEH Distinguished Teaching Professorship
John O'Brien, English, College of Arts & Sciences
Excellence in Education Abroad Award
Reid Bailey, Systems and Information Engineering, School of Engineering and Applied Science
Excellence in Faculty Mentoring Award
Charles A. Holt, Economics, College of Arts & Sciences, and Frank Batten School of Leadership and Public Policy
All-University Teaching Awards
Sheila Crane, Architectural History, School of Architecture
Dr. Rebecca Anne Dillingham, Division of Infectious Diseases, School of Medicine
John D. Maybee, Engineering and Society, School of Engineering and Applied Science
Gregory Mitchell, School of Law
Ryan Nelson, Management of Information Technology, McIntire School of Commerce
Selina Noramly, Biochemistry and Molecular Genetics, School of Medicine
Mark S. Sherriff, Computer Science, School of Engineering and Applied Science and College of Arts & Sciences
Craig Volden, Frank Batten School of Leadership and Public Policy
Denise M. Walsh, Politics and Women, Gender & Sexuality, College of Arts & Sciences
Graduate Teaching Assistants and Medical Resident Awards
All-University Graduate Teaching Assistant Awards
Laura Goldblatt, English, College of Arts & Sciences
Michael Poznansky, Politics, College of Arts & Sciences
Lindsay Wheeler, Chemistry, College of Arts & Sciences
Class of 1985 Fellowship for Creative Teaching
Rose Wellman, Anthropology, College of Arts & Sciences 
Frank Finger Graduate Teaching Fellowship
John Terry, History, College of Arts & Sciences
School of Medicine Resident Teaching Award 
Kimberly Tustison
Faculty

 
Stephen B. Cushman, English: Cavaliers' Distinguished Teaching Professorship

What his nominator says: "He delivers facts dressed as wit, history with familiarity, large questions with rich detail."
What his colleagues say: "His command of his subject matter, ability to think on his feet, and gift for making every undergraduate or graduate student in the room feel valued and addressed have conspired to make him a beloved, respected and even legendary teacher – not just on Grounds here at the University, but also around the country and abroad."
What his students say: "He made literature not just something I loved, but something I could use to understand the world." … "I would take the history of dirt if he were teaching it."
What he says: "What is most important is to become a full-time student of one's students. They yearn to feel connected to something larger than themselves. No technique, all by itself, can save a teacher, young or no longer young, from a basic truth about teaching. It is also art, with intuition and inspiration counting as much as technique."
Edward M. Murphy, Astronomy: Alumni Association Distinguished Professor Award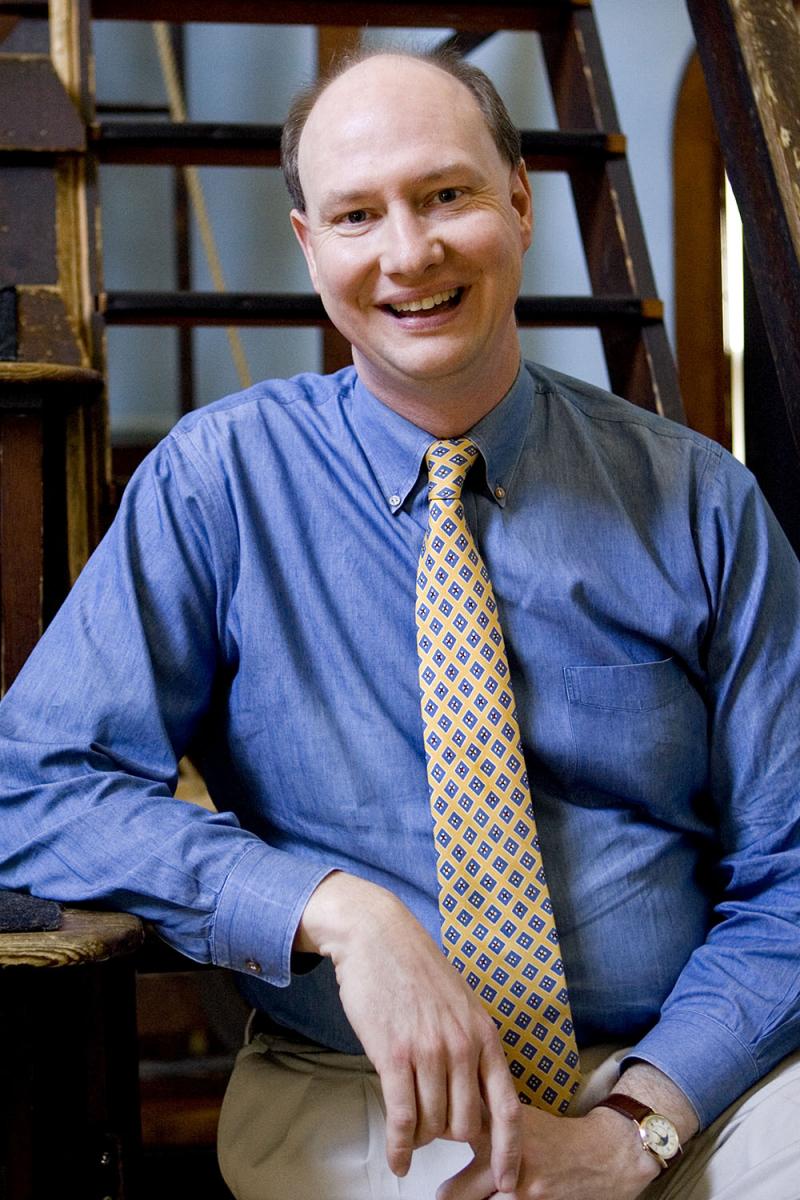 What his nominator says: "Ed is committed to education and the U.Va. mission in a holistic sense, teaching COLA [College of Arts & Sciences advising] courses, year-round space-science workshops for [K-12] teachers in order to improve STEM literacy, leading the T.A. training in the astronomy department, and reaching out to the public by hosting public nights at McCormick Observatory every other Friday evening. He does all this with great passion and joy. If we could bottle Ed's magic and distribute it to scientists around the world, science and math phobia would become extinct."
What his colleagues say: "Students don't just learn, they are transformed."
What his students say: "As the lecture began, I was swept away into another world, (almost) literally. Professor Murphy's introduction invoked the spirit of exploration, of pushing beyond perceived limits, something I found apropos not only to the study of the cosmos, but also to any educational undertaking." … "A professor with such intense interest in the subject that Thomas Jefferson would be proud to have him teaching at the University some 200 years later."
What he says: "Thinking like a scientist, with the ability to judge competing explanations and to draw valid inferences from observations, is a necessary skill for the problem-solvers that I hope my students become."
Sarah Kucenas, Biology: Alumni Board of Trustees Teaching Award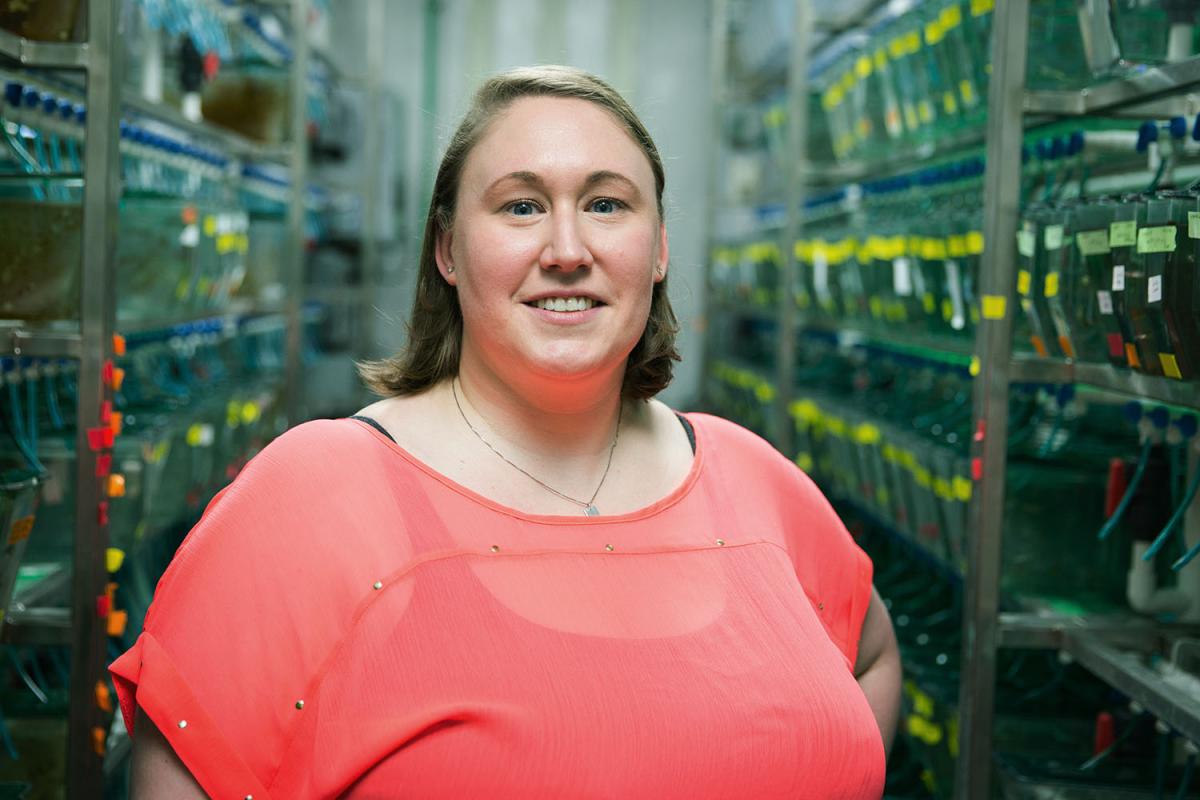 What her nominator says: "As both researcher and teacher, she lives by the motto that science is a way of knowing. In her course, 'When Good Cells Go Bad,' her goal is to demonstrate how basic research is fully relevant to understanding human health. She does this using a format that is interactive at all levels."
What her colleagues say: "Students learn not only new facts, but also how to distill those facts into the fundamental principles. This all leads to that critical thinking in students that we all aspire to impart."
What her students say: "I felt free to discuss various aspects of the topics, ranging from the scientific processes between the diseases to moral and philosophical aspects of research." … "Her passion for teaching and love for science made her an important mentor and role model for me as I discovered my interests and future career goals."
What she says: "Medicine is deeply rooted in findings from basic research, and I want our future clinicians and scientists to see that in action."
John O'Brien, English: Daniels Family NEH Distinguished Teaching Professorship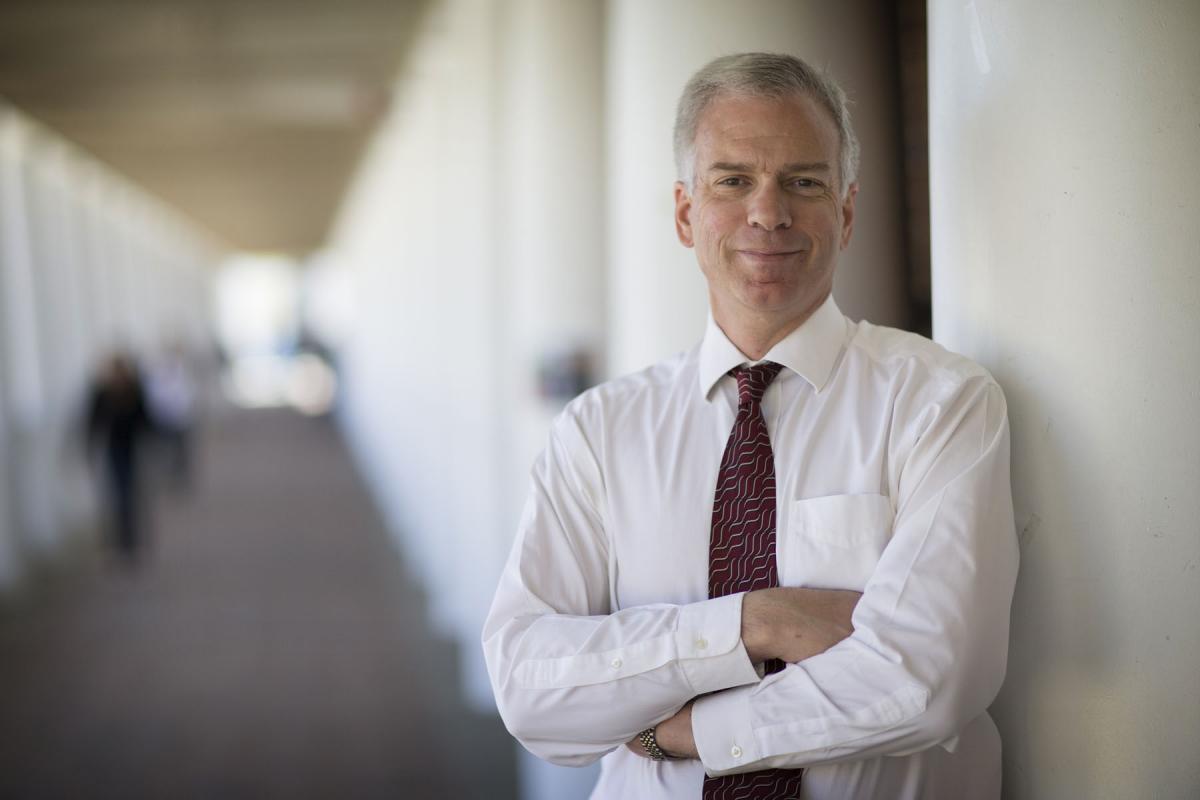 What his nominator says: "The idea of crowd-sourcing the editing of historical texts – as his proposal would do – is the gold standard of digital research these days. It is urgent that we engage undergraduates in this kind of humanities research for various compelling reasons: we demonstrate the value of advanced work in the humanities; we enhance the quality of reading materials available to the public around the globe; students gain skills in using computers, in collaboration, in critical thinking that qualify them for jobs managing projects in all sorts of businesses and organizations."
What he says: "Digital technologies are powerful tools for giving students a new sense of ownership over their work and a sense of participation in a common culture and project that others can use. They are not for me an end in themselves, but an additional way to realize the kinds of participatory, learning-by-doing kinds of pedagogy that I have often found very helpful in making the past and its literary cultures feel present to our students."
Excellence in Education Abroad: Reid Bailey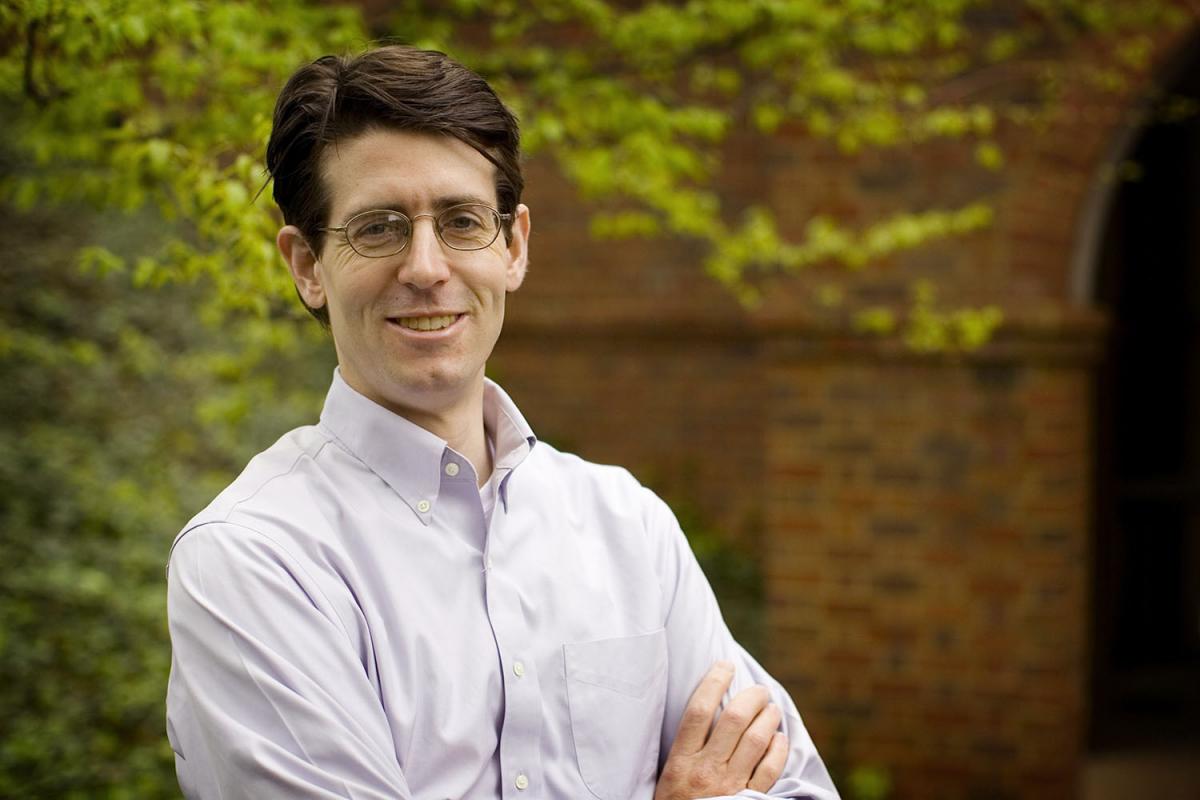 What his nominator says: "Reid has succeeded beyond expectations as an effective administrator, a caring adviser and an exceptional instructor."
What his colleagues say: With a January Term course in Argentina he developed, "He has created a unique and world-class U.Va. experience." … "When it comes to developing cross-cultural awareness, students celebrated New Year's Eve in Mendoza, dancing with extended Argentine families. The next day Bailey asked his students what they learned and how it could help them work with Argentine clients."
What his students say: "By the end of two weeks, I not only learned about systems concepts that are usually taught in one semester, but also was able to use the concepts to help clients in the real world."
What he says: "I have witnessed students engage each other on critically relevant topics and I have seen students use strategies that are 100 percent valid, but completely different from my strategies. This is exciting because research has clearly shown that when someone learns material in a way that fits with their existing knowledge structures, they are much more likely to retain the knowledge."
Excellence in Faculty Mentoring: Charles Holt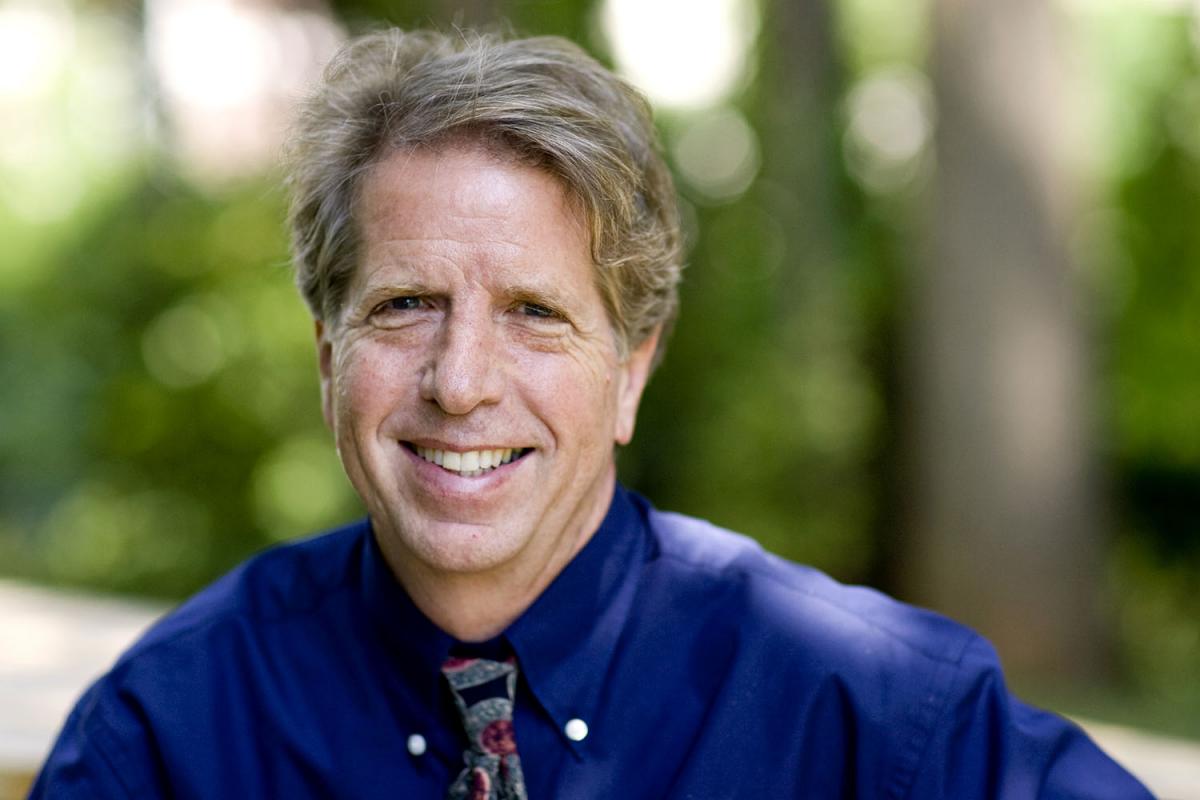 What his colleagues say: "Charlie is truly unique in what I think is the most valuable quality in our environment: Charlie is a team builder." … "For Charlie Holt, spotting and encouraging the potential in those around him is just all in a day's work, as natural as breathing."
What his students say: "Charlie is my intellectual hero and my most active professional mentor. Since I moved to Charlottesville [in 2008] he has been teaching me the details of succeeding in the profession. ... He mentors me on every aspect of my work: teaching, advising students, publications and career decisions."
What he says: "I still remember my father, also a professor, telling me about how scientists 'stand on the shoulders' of previous generations to advance knowledge. In my career, I have tried to apply this same sense of tradition to faculty mentoring."
All-University Teaching Award: Sheila Crane, Architectural History, School of Architecture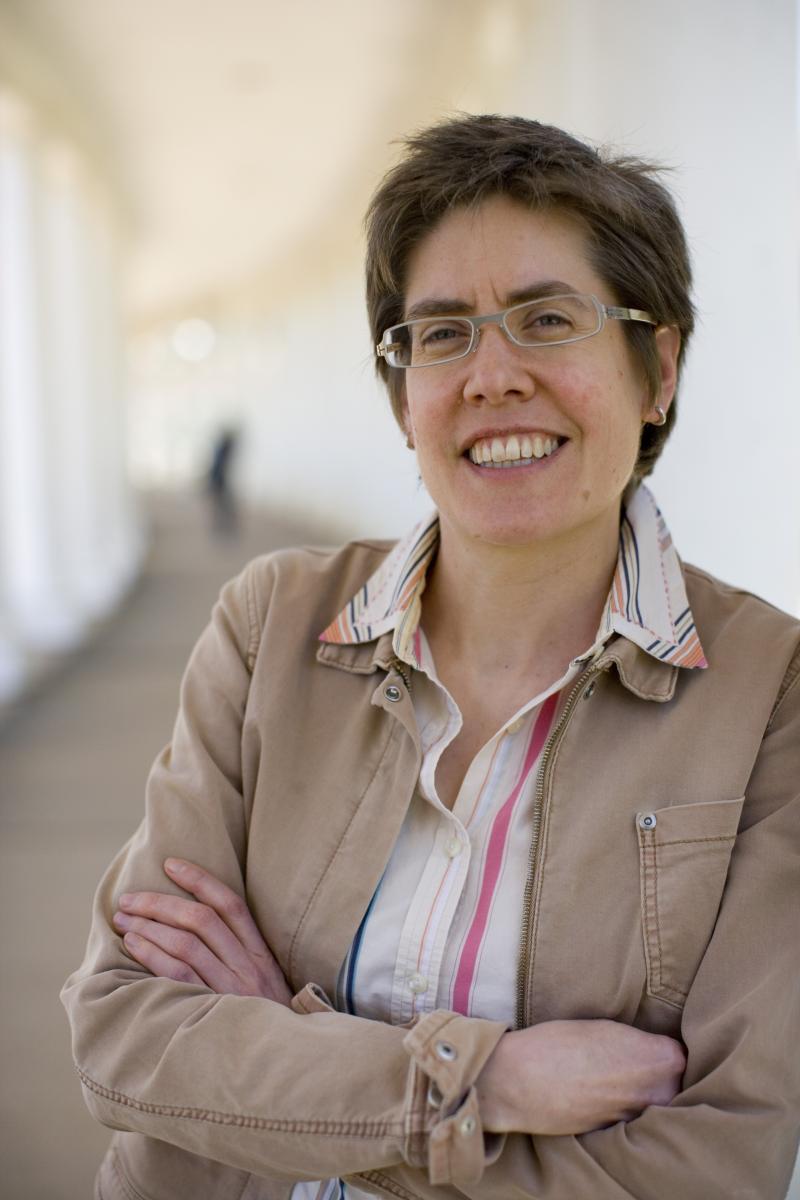 What her nominator says: "Her Theory and Methods class has received great praise for Crane's ability to inspire students, make them much more aware of the problems in history and its interpretation, and also as a model of discussion."
What her colleagues say: "Students clearly adore her classes, appreciate her commitment to their education and benefit from her willingness to spend considerable amounts of time helping them improve their research techniques, writing and visual skills."
What students say: "Each class I have taken with her has been a pleasure, wherein challenging questions are complemented by a respect that brings out our best work." … "Professor Crane brims with enthusiasm. You can simply hear the passion in her voice with every word she speaks. It is impossible not to become enraptured yourself."
What she says: "Increasingly, my classes have functioned in part as workshops for formulating probing research questions, thoughtfully evaluating evidence and crafting compelling and well-supported arguments. These assignments have in turn become powerful means of tapping into and developing the diverse backgrounds, interests and passions my students bring to the classroom."
All-University Teaching Award: Dr. Rebecca Anne Dillingham, Division of Infectious Diseases, Medicine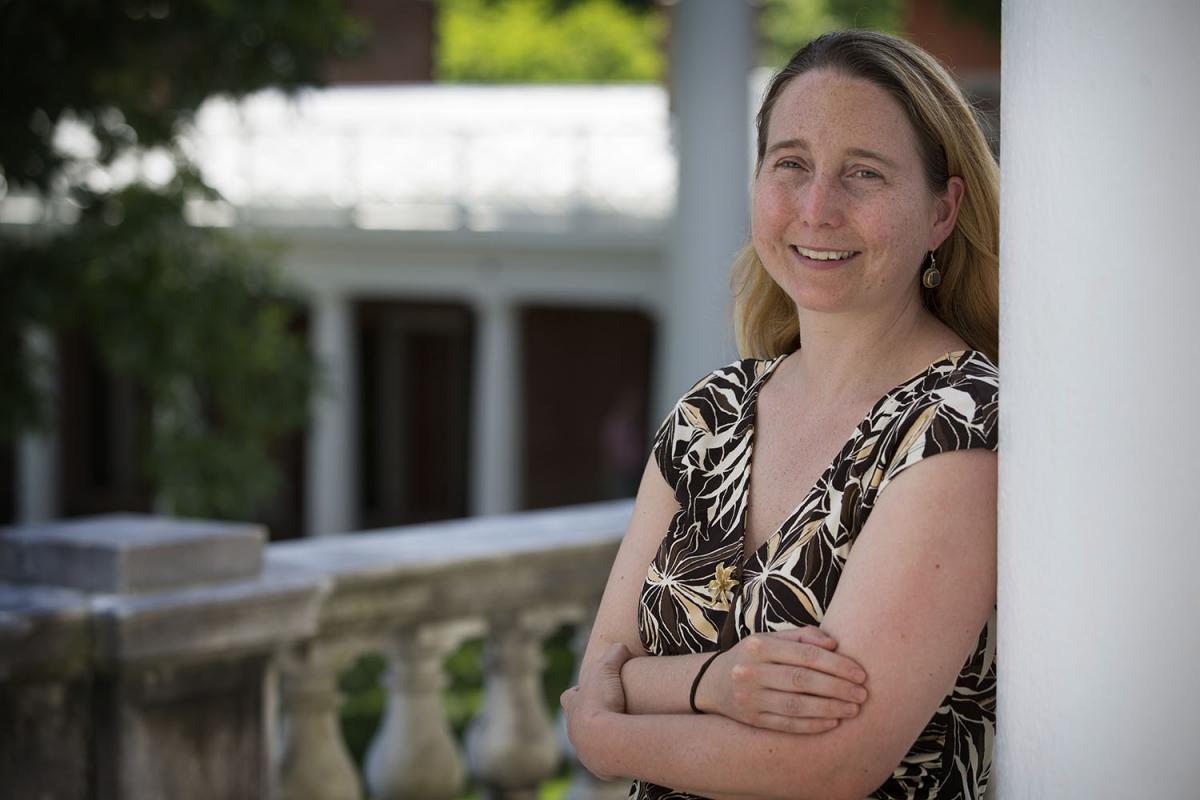 What her nominator says: "Dr. Dillingham makes international experiences accessible to undergraduates through her leadership of the Center for Global Health, has developed an innovative curriculum in global health for the School of Medicine, and with Ruth Gaare Bernheim, developed the Global Public Health minor for the College. She also founded NIH-funded programs for students from South Africa to receive research training at the University."
What her colleagues say: "Through her mentorship of students of diverse academic interests and backgrounds, she fosters a growing community of leaders committed to trans-disciplinary, global endeavors on behalf of the University."
What her students say: "She really goes out of her way to treat the whole patient, and her time spent with families and patients does not go unnoticed. She has a special gift and one that I would like to emulate in my future career."
What she says: "The injustices of the diseases of poverty brought me to medicine. In my privileged roles as clinical educator, classroom teacher and research mentor, I move along the spectrum from individual care to public health, from the individual to the community, the nation and the globe. Thanks to the perspectives gained from my partnerships with students, we are able to pursue and amplify the work that impassions me."
All-University Teaching Award: John D. Maybee, Engineering and Society, School of Engineering and Applied Science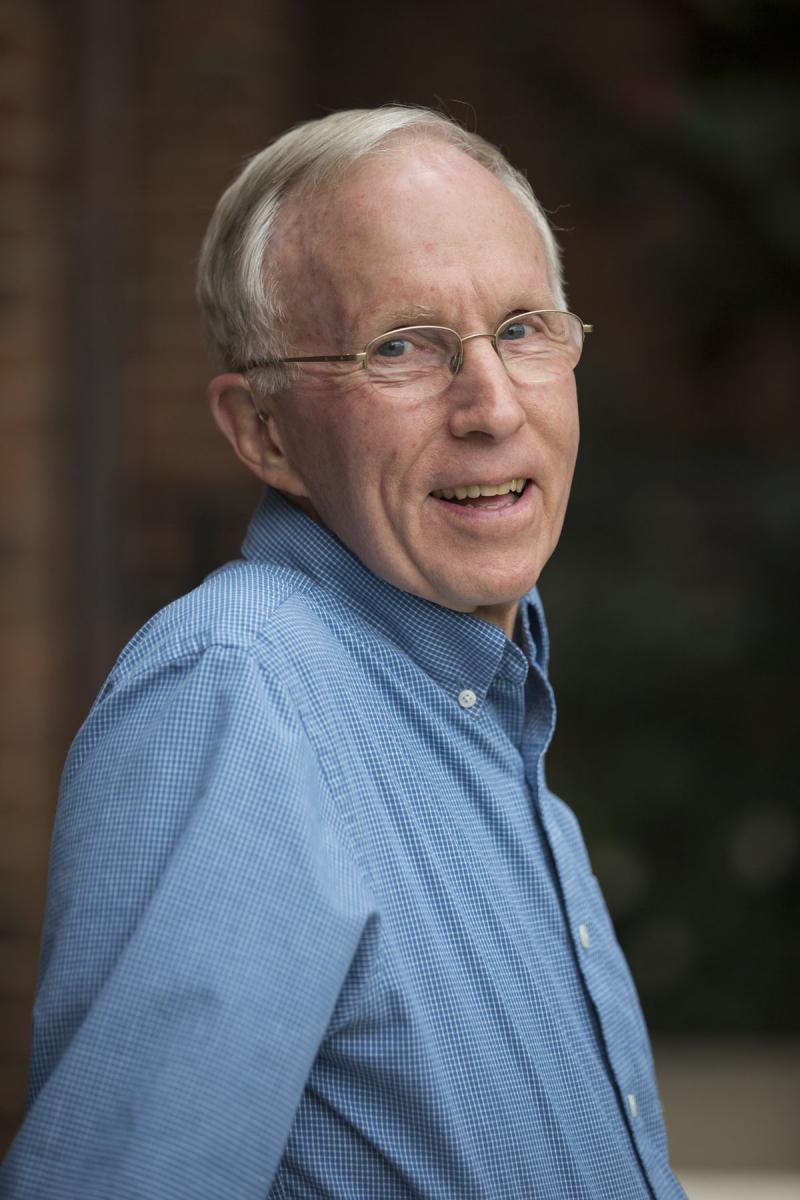 What his nominator says: "Over the last eight years, John has coordinated the Probability/Statistics and Multivariable Calculus courses within [the Engineering School]. He developed this material in an electronic form that has made it easy to share not only with his students, but also with the other instructors."
What his colleagues say: "His delicate phrasing of abstract concepts, his constant tethering of abstract ideas to real-life examples and his ability to inject fun and humor create a course that is nearly flawless."
What his students say: "His method, 'Condensed Notes,' incorporates identifying key topics in the lecture notes and associating them with a representative example. [His] teaching has left me with the utmost confidence in taking tests and in my ability to learn material, not only in his class, but also all others that I am taking."
What he says: "I believe that teaching and learning represent a shared journey, leading to a destination of achieved learning objectives. The teacher develops the path and defines the destination. Staying on the path and reaching the destination requires work by both the teacher and the student. Toward this end, I focus on continually inquiring into and improving my teaching practices, actively engaging students in the learning process and supporting student learning beyond my classroom context."
All-University Teaching Award: Gregory Mitchell, School of Law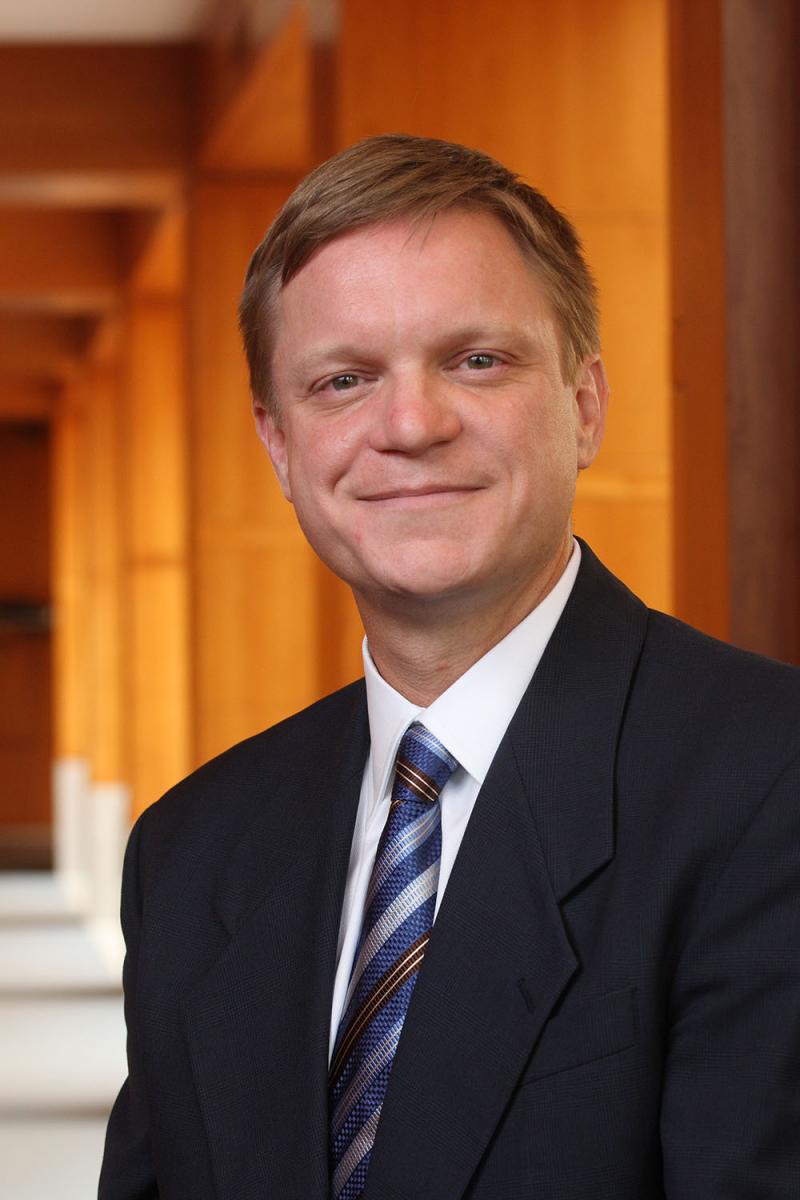 What his nominator says: "Within a few weeks, students come to realize that the good-natured teasing and edgy comedy are mindful delivery devices that Mitchell uses to reinforce obscure procedural rules. Mitchell is a well-trained psychologist, and he knows how a joking hypothetical or well-considered sound recording will linger in the minds of his students to trigger recall."
What his colleagues say: "Mitchell has mastered the difficult art of being deeply respectful of student opinions, yet always challenging students to make their arguments sharper or their insights deeper."
What his students say: "By making ludicrous hypotheticals, he keeps the class engaged even when we are on topics that are fairly boring and hyper-technical." … "Despite his meticulous preparation, Professor Mitchell's lessons seem off-the-cuff. He is both hilarious and engaging."
What he says: "The law in the statutes-based courses that I typically teach is often maddeningly abstract, but the abstractions fall away when put into context of memorable hypotheticals based on real cases that students must solve or put in the context of motions that the students must argue before the class."
All-University Teaching Award: Ryan Nelson, McIntire School of Commerce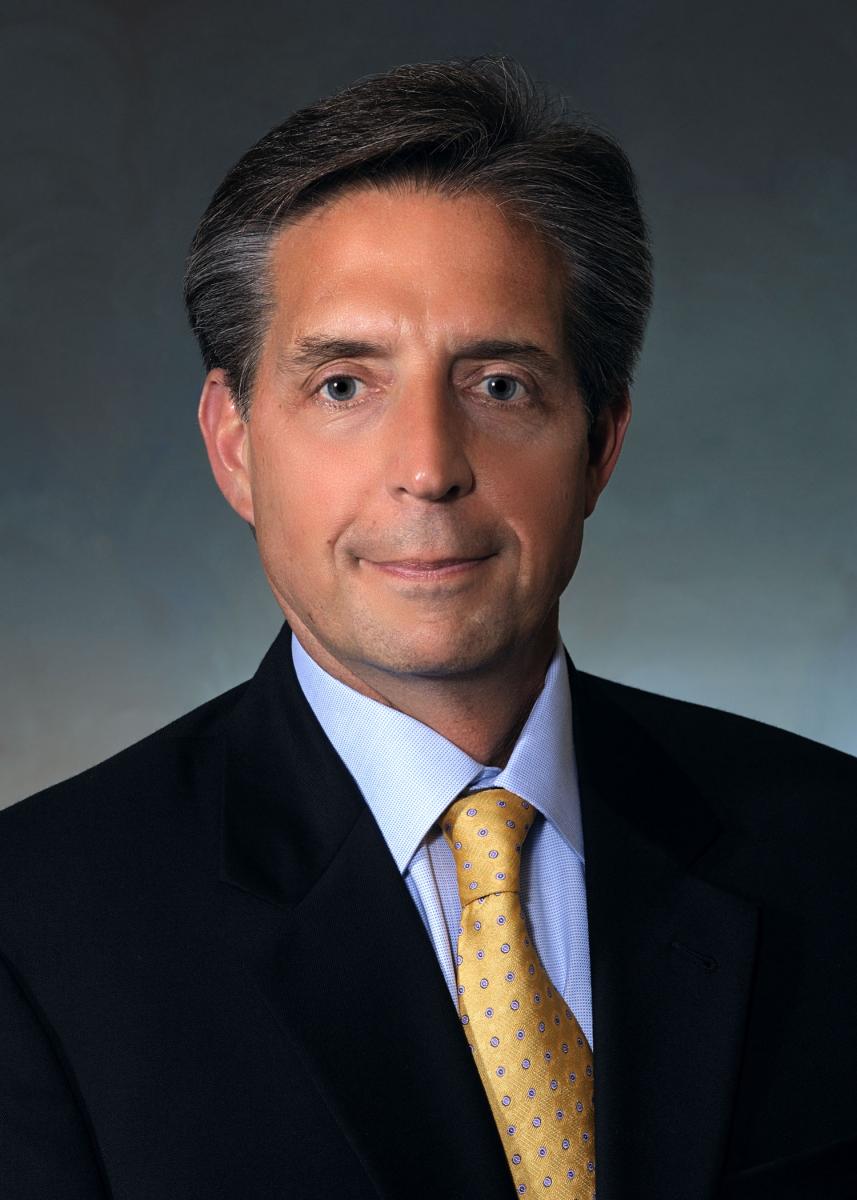 What his nominator says: "Ryan was instrumental in developing the curriculum for and then teaching in McIntire's first foray into its Integrated Core Experience, that signature program that differentiates McIntire from its peer schools and is highly responsible for its consistently high rankings."
What his colleagues say: "His content is always cutting edge and his pedagogy involves the most current teaching tools." … "Ryan exemplifies that innovation can be an inherent part of a person and the career they choose to lead. Like fine wine, Ryan's innovation only gets better with age!"
What his students say: "To believe in a student is the most powerful gift a professor can give. With his patience and encouragement, Professor Nelson has given me – and all his students – that gift." … "Professor Nelson and I met through his role as faculty adviser to a then-new CIO, Student Entrepreneurs for Economic Development, or SEED. Professor Nelson wove his institutional knowledge, academic background and innate inquisitiveness into a figurative guidebook for our fledgling CIO, and this guidance undoubtedly inspired the organization's global success."
What he says: "The holy grail of teaching for me is discovering how to help students remember a core concept that they can utilize throughout their careers."
All-University Teaching Award: Selena Noramly, Biochemistry and Molecular Genetics, School of Medicine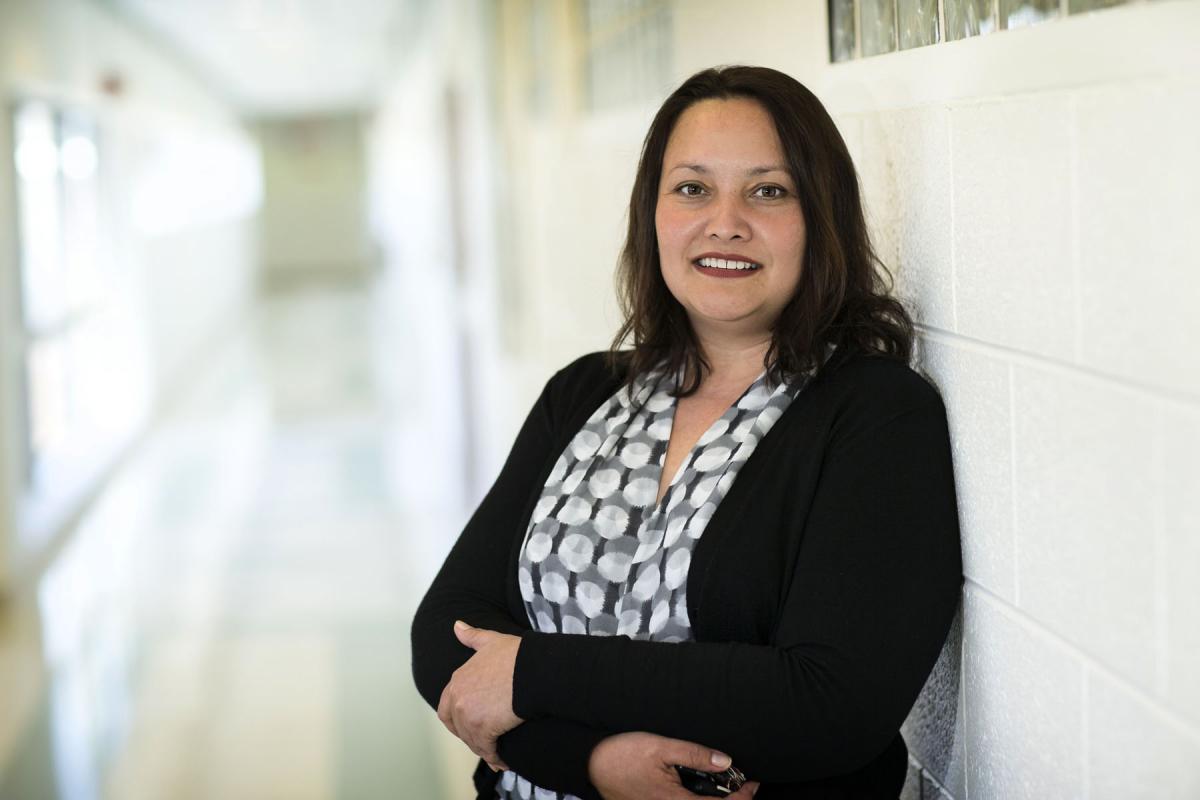 What her nominator says: "She has snatched victory from potential chaos and given our future physicians an educational experience that is unprecedented at U.Va."
What her colleagues say: "She inspires medical students to want to learn (because she shows them how much she cares about their success) and faculty to want to be the very best educators they can be, while shying away from the spotlight and working effectively behind the scenes."
What her students say: "For many of us, trying to understand how glycolysis, the TCA cycle, purine degradation, etc. fit together in the context of human health and disease was proving to be an almost Herculean task. Noramly took a subject great and mysterious in itself, and unfolded it and simplified it so we could understand it."
What she says: "Always the understanding of the bigger picture drives me. I believe a holistic view of the student creates the most successful learning interactions. It may behoove one to memorize enzymes and the minutiae of their functional regulation, but only in the larger context – otherwise, no understanding can occur."
All-University Teaching Award: Mark S. Sherriff, Computer Science, College of Arts & Sciences and School of Engineering and Applied Science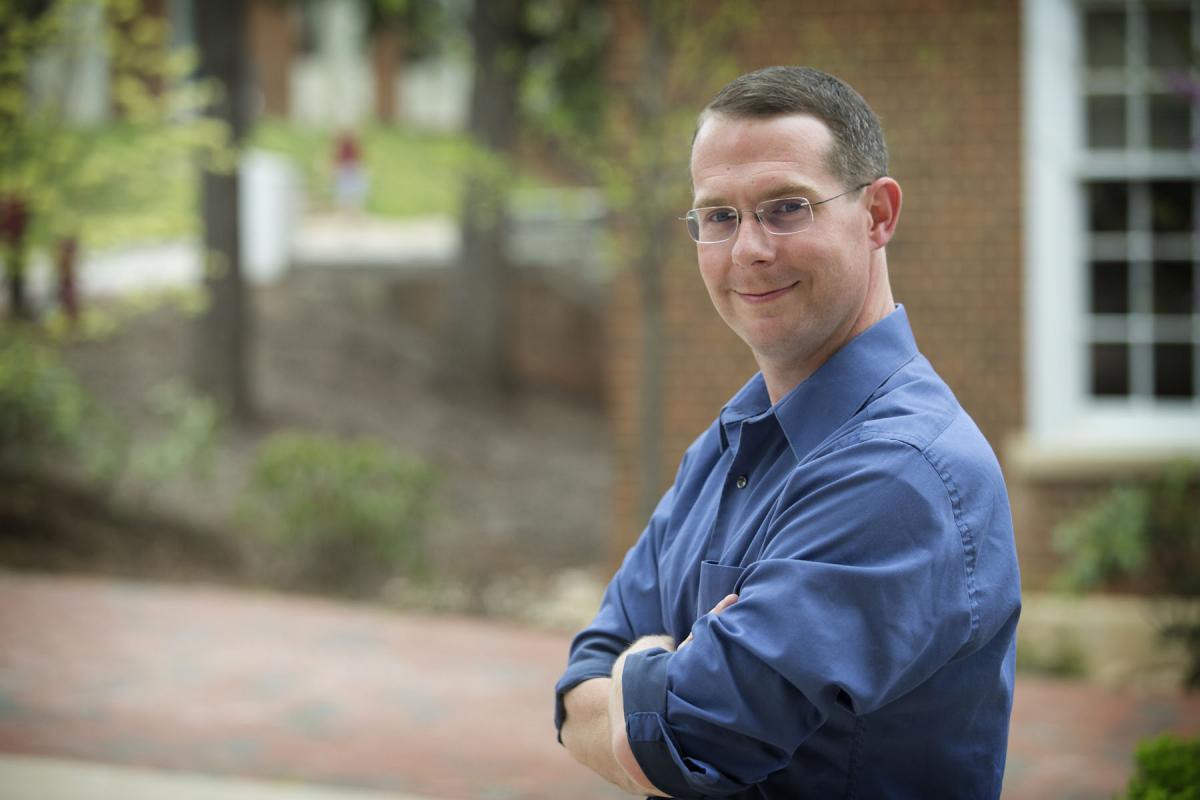 What his nominator says: "Mark dedicates himself each semester to creating innovative and engaging courses, pushing students to challenge themselves and introducing new technology at every opportunity. He created our Web and Mobile Systems course and co-created our Service Learning Practicum, which benefits nonprofits in the Charlottesville area."
What his colleagues say: "Mark has a penchant for fostering student engagement through hands-on activities. For example, one of his advanced software engineering courses makes strong use of Lego robotics exercises, in which students write programs to control robots that rescue victims from burning buildings or explore unknown terrain on distant planets."
What his students say: "I truly love computer science and there is no doubt in my mind that I have Professor Sherriff to owe for that." … "As a result of having Professor Sherriff (and thanks to his enthusiastic teaching), I declared my Bachelor of Arts in Computer Science major."
What he says: "I endeavor to make each class a unique learning experience, whether that means bringing in props to illustrate a point or creating a scavenger hunt that sends students all around Grounds. I try to teach my classes to reach all of the students."
All-University Teaching Award: Craig Volden, Frank Batten School of Leadership and Public Policy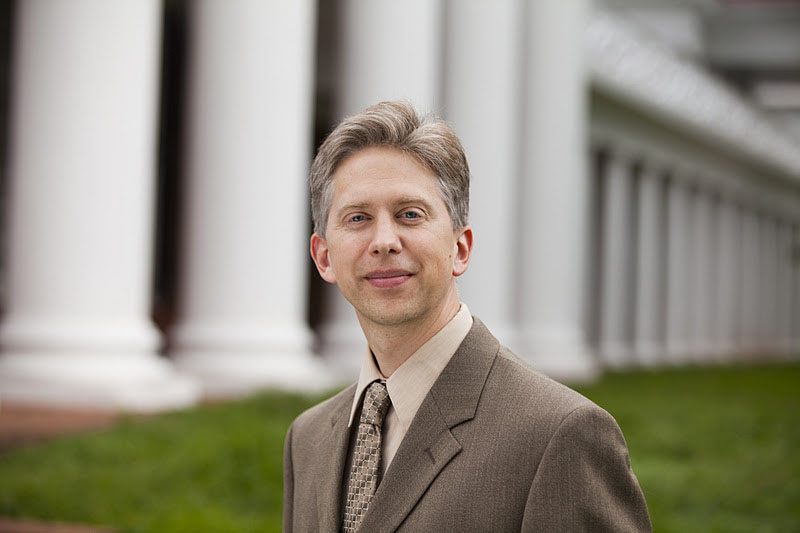 What his colleagues say: "I learned a lot from how he creates an environment for active learning and 'buzz' about public policy. Craig is an educational innovator."
What his students say: "I can honestly say I'll be using what I learned in this class on almost every assignment I have in the school moving forward." … Volden "actually managed to make a humanities major enjoy statistics – well done." … "Volden's ability to inspire his students, engage them in their own education and push them to go farther and reach their full potential has resulted in driven, bright and involved students looking to help shape the future of policy."
What he says: "I've learned that the value I've been seeking to add to students also extends well beyond the classroom. My students are using the skills developed at U.Va. to add value for their employers and society at large. This approach has ultimately enriched my own life in so many ways. While I am honored to [receive] a teaching award, the award that I hold most dear is the opportunity to continue teaching such terrific students on a daily basis."
All-University Teaching Award: Denise Walsh, Politics and Women, Gender and Sexuality, College of Arts & Sciences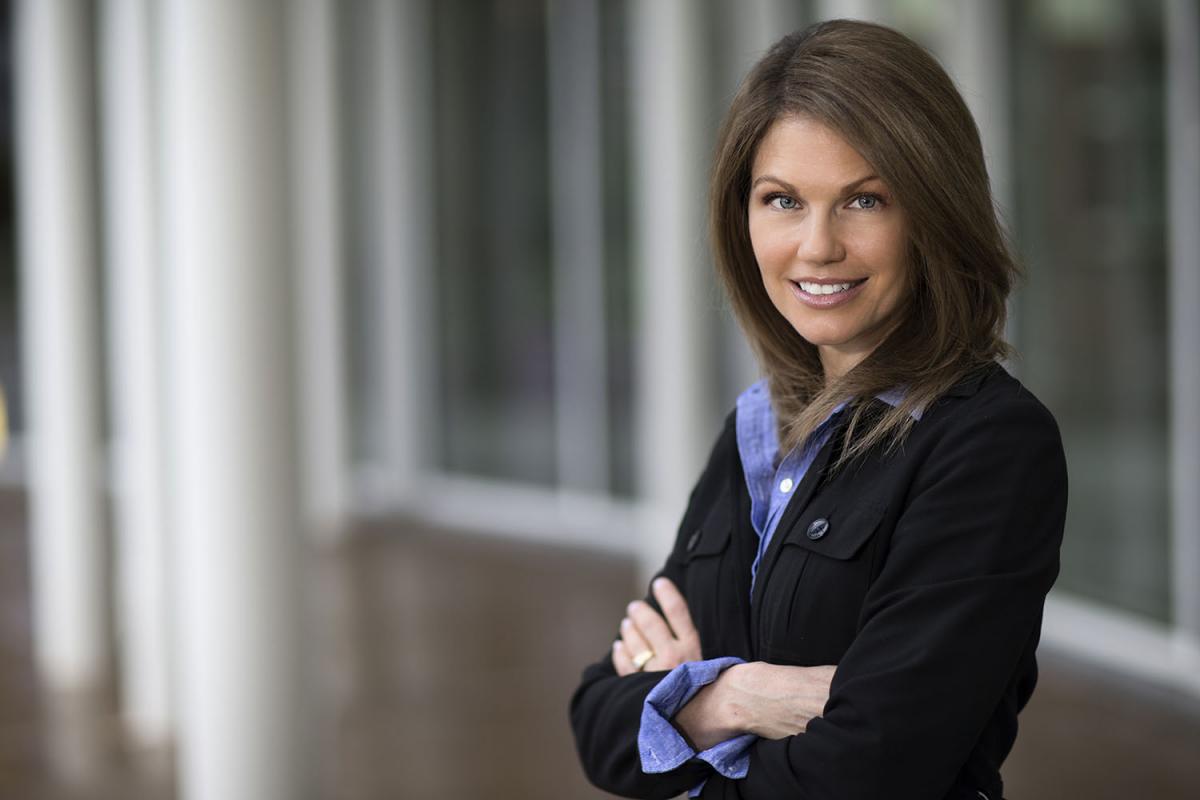 What her nominator says: "Visiting her class on 'Feminist Theory,' most impressive was Walsh's ability to create an environment marked by both intellectual intensity and ease. The course was structured through a series of thoughtful assignments that prepared students to take on theoretically and personally challenging materials with confidence."
What her colleagues say: "This summer [on Semester at Sea], her students were dealing with difficult subjects – the veil, women's rights, genital mutilation – and she constructed class exchanges where students could explore these difficult topics in a safe environment."
What her students say: "An eye-opening course that has forever changed the lenses through which I see the world." … "You cannot leave her class without learning." … "Even if one thinks Thomas Jefferson's quote about following truth is overplayed – 'Here we are not afraid to follow truth, wherever it may lead, nor tolerate any error so long as reason is left free to combat it' – Walsh carries the torch and sharpens your reason so you might pursue truth confidently. I know I will."
What she says: My greatest reward as a teacher has been observing students grow throughout a course and hearing about how they have applied classroom ideas to their own lives."
Media Contact
University News Associate Office of University Communications
anneb@virginia.edu (434) 924-6861