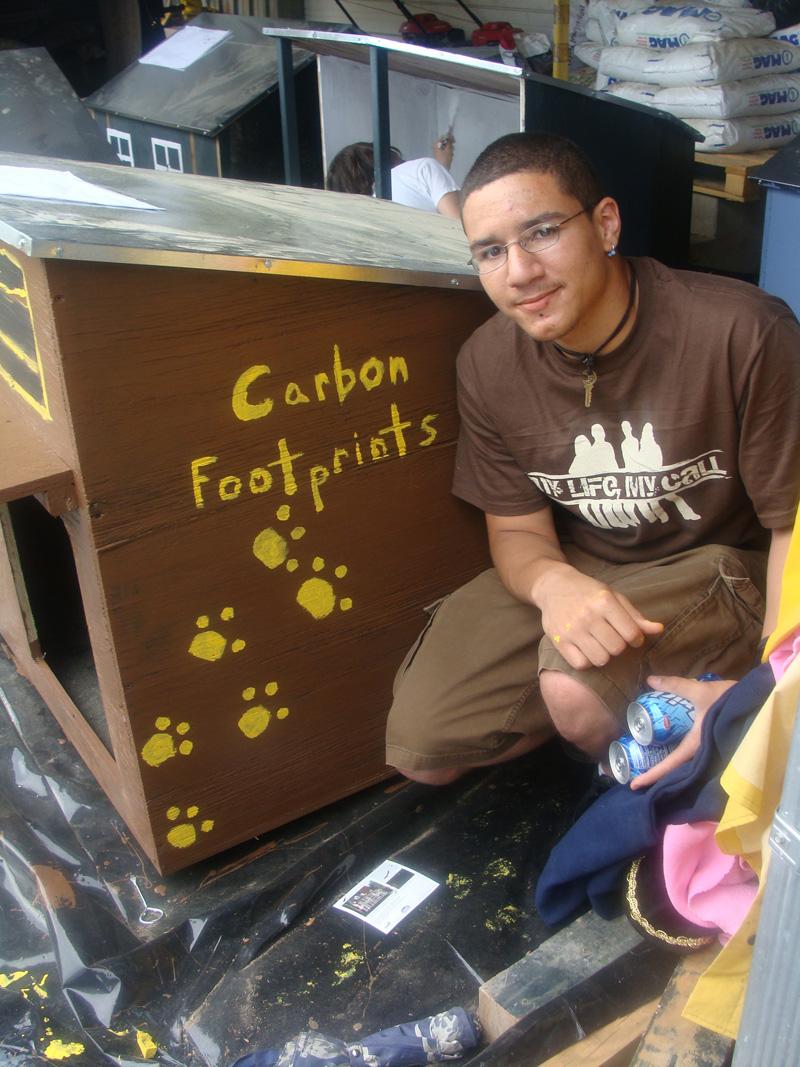 May 7, 2008 -- Environmentally friendly doghouses, built in the U.Va. Facilities Management's carpentry and sheet metal shops, will be featured at the Design+Build+Live Showcase today from 4:30 to 6:30 p.m. at the Student Activities Building.
The doghouses will be auctioned by the Charlottesville Society for the Prevention of Cruelty to Animals as a fundraiser.
Facilities Management, on the initiative of Don Sundgren, chief facilities officer, worked with the Charlottesville Youth Learning Academy Inc. on the design and construction.
Garth Anderson, of the Facilities Management Resource Center, translated the students' hand-drawn designs into drawings the trades could use to do the actual construction. Some of the children's original designs feature rooms for the dogs that include televisions, computers, living rooms and one with a three-dimensional bone for the entryway.
Student teams designed the ecologically friendly structures, and Del. David Toscano, D. Charlottesville, will be presenting awards to the young "architects" today. Students in the Youth Leadership Academy who were involved in this project are from Walker Upper Elementary, Charlottesville High School and Jack Jouett Middle School. They gathered on Saturday to paint the doghouses, which are being sold to benefit the CSPCA.