A recent article in Bloomberg magazine called data science "America's hottest job." Leading media outlets and companies, including Forbes, Glassdoor and IBM, rank data science as one of the fastest-growing fields.
In response to increasing demand by industry, government and academia for highly trained data scientists, the University of Virginia's Data Science Institute is launching an online version of its Master of Science in Data Science program next summer.
Through a collaboration with Noodle Partners, a company that provides online education management support, the degree can be earned entirely online, and will mirror the curriculum of the Data Science Institute's residential M.S.D.S. program.
Currently, 49 students are enrolled in UVA's residential program and 20 more are working toward joint MBA/M.S. in Data Science degrees. The online M.S.D.S. program initially will enroll about 30 students, and that number is likely to grow each semester as the program modestly expands.
This past academic year, about 600 people applied to enter the Master of Science in Data Science program.
"We are excited to expand access to our M.S. in Data Science to meet growing demand," Phil Bourne, director of the Data Science Institute, said. "Interest in this program on a global scale is phenomenal. Through our collaboration with Noodle Partners, we will greatly expand our ability to educate the next wave of leading data scientists by providing best-in-class education and real-world experience."​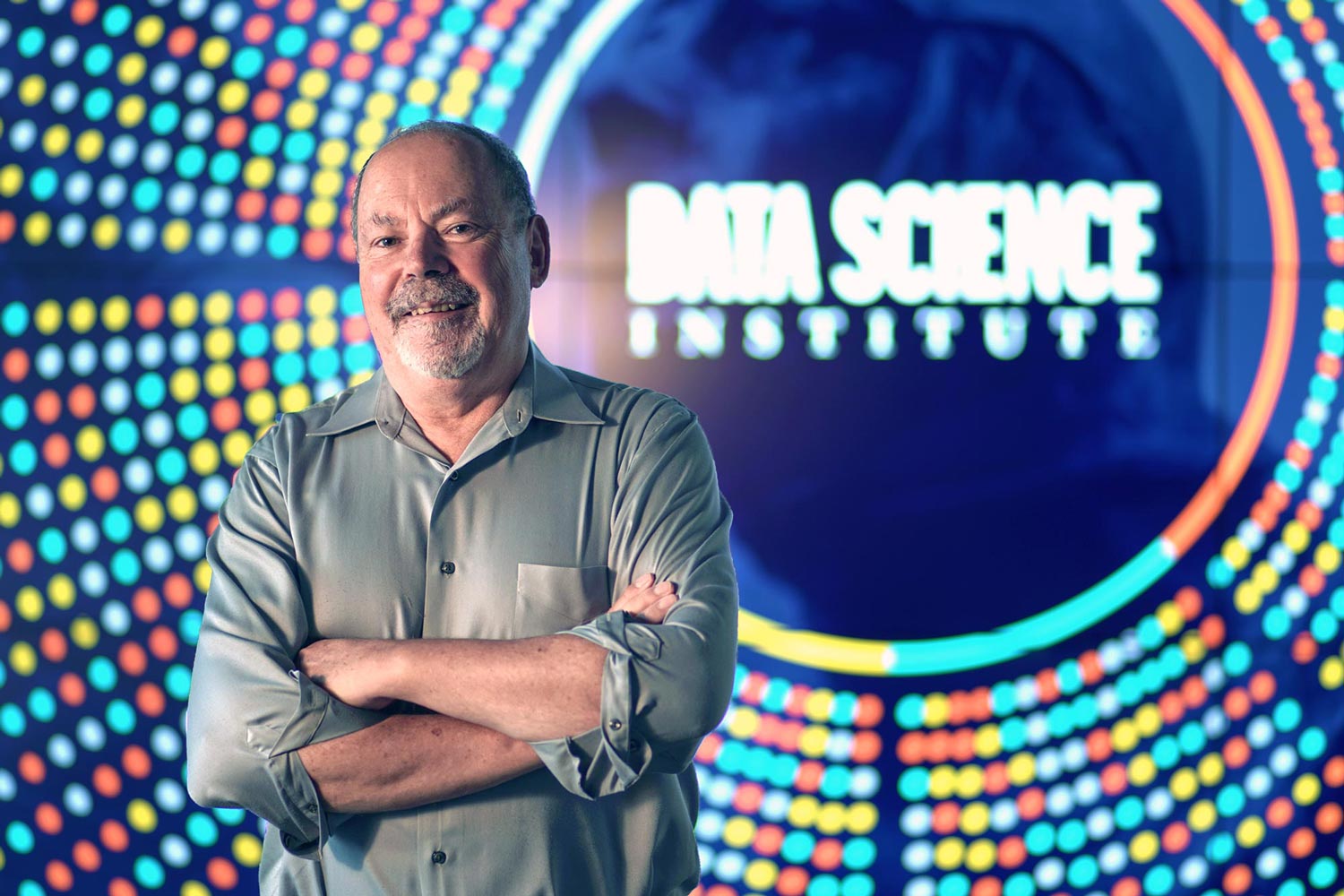 The new program, like the residential degree, partners with industry, government and UVA academic programs to provide students with practical experience and academic coursework that will advance their careers and serve the needs of companies and other entities that work with big data.
"The qualifications for getting into the online M.S.D.S. degree program will be the same as for the residential version of the degree program," said Catherine Anderson, associate director for executive and continuing education at the Data Science Institute. "We expect the job prospects for graduates of the online program to be as strong as they have been for the graduates of the residential program."
In addition to mirroring the existing curriculum taught by UVA faculty, the online version will have three enrollments per year – summer, fall and spring – compared to the residential program, which starts in July and goes to the following May. Students in both programs will take such courses as "Machine Learning," "Data Mining," "Linear Models for Data Science," and "Ethics of Data."
All students, whether residential or online, will complete a team-based capstone project that tackles a real-world problem facing an industry, government or non-profit partner using large-scale datasets.
"Not only are opportunities for exceptional data scientists exponentially growing," Bourne said, "but data science is being increasingly applied across diverse industries, in government, and in academia. Researchers are using machine learning to address childhood disease in developing countries, apply deep learning to understand religious violence, and build neural networks to enhance cybersecurity at global financial institutions. There is no limit to the areas in which skilled data scientists can create an impact."
Laura Chewning, an operations research analyst working for the U.S. Marine Corps in Quantico, who already holds a master's degree in systems engineering from UVA, is excited about the potential opportunity to earn a Master of Science in Data Science online.
"I'm interested in the data science program at UVA because of the skills that I would learn that will allow me to bring modern data science technologies and capabilities to the Marine Corps," she said. "As the Marine Corps advances their war-fighting capabilities, there is an increase in the need for data science skills and technologies."
The online aspect offers Chewning an additional plus.
"As a working mom, the remote program would allow me to continue to increase my skills, but give me the flexibility I need to continue my career and meet the competing demands of my family."
Details about the online degree will be available in November when the Data Science Institute launches its Master of Science in Data Science program website.
Noodle Partners CEO John Katzman said: "The combination of academic excellence, UVA's reputation, and increased access virtually guarantees the success of the online M.S. in Data Science, and we look forward to reaching new audiences."
Article Information
August 22, 2018
/content/uvas-data-science-institute-launch-online-masters-degree-program