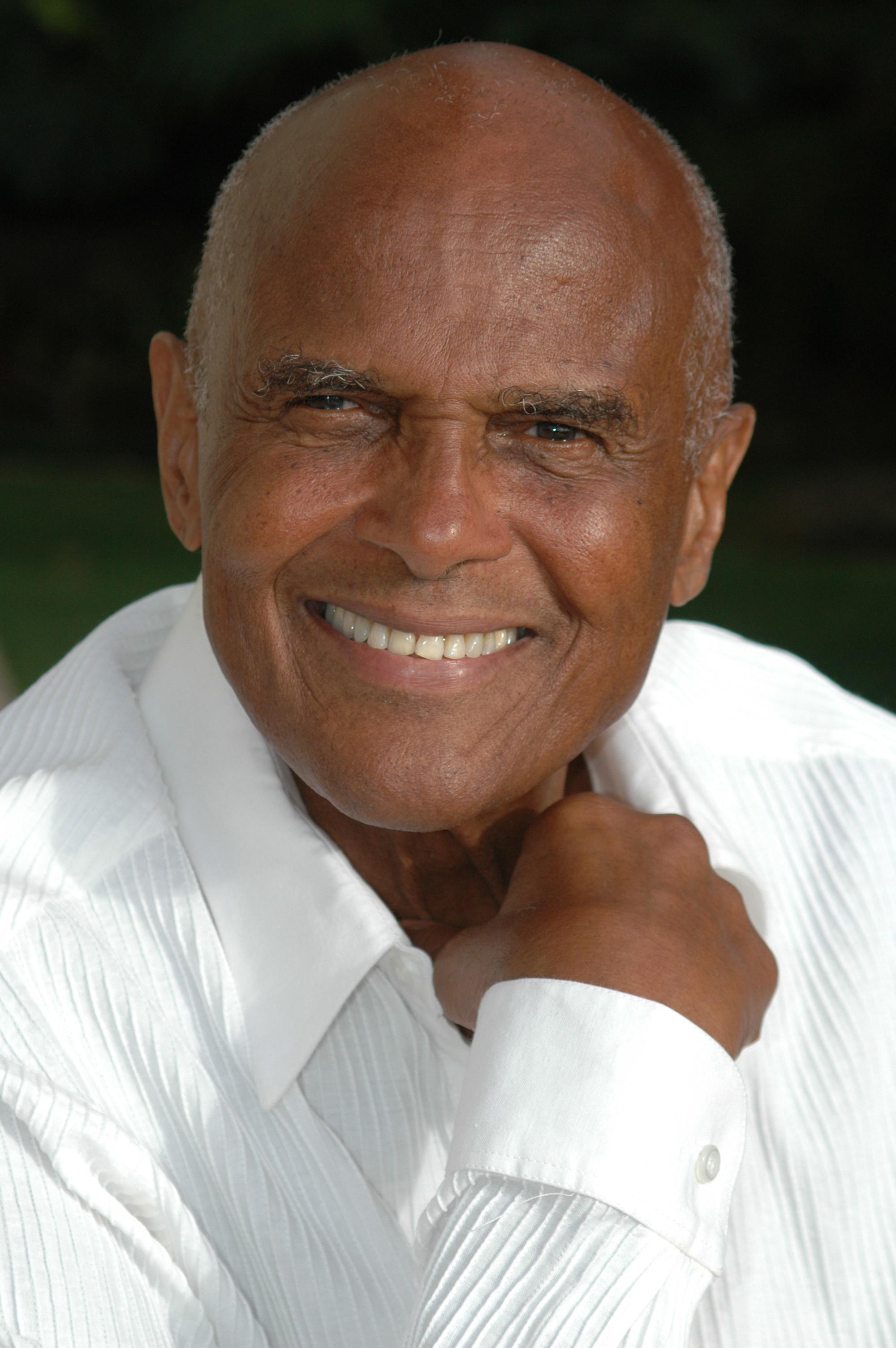 (REVISED, January 13, 2012, to reflect a change in speakers at the Jan. 15 community kickoff event.)
January 6, 2012 — The University of Virginia is commemorating the life and legacy of Martin Luther King Jr. with a range of events to be held Jan. 15 through 31. Along with community partners, student groups and academic organizations, U.Va.'s Office for Diversity and Equity has planned activities including a keynote with Harry Belafonte on Jan. 24; two events on Jan. 25 recognizing Henry Martin, a former slave who was the University's bell-ringer for more than 50 years; and other speakers from the fields of law, medicine, business and history. Most of the events are free and open to the public.
Jan. 16 is the federal holiday designated as Martin Luther King Jr. Day, which many organizations urge be dedicated to community service.
U.Va. President Teresa A. Sullivan said, "The University and local communities have put together a compelling program related to Dr. King's mission and contributions. We look forward to participating in these meaningful events."
This year's opening speaker on Jan. 15 is community leader Holly Edwards, a former member of the Charlottesville City Council and service coordinator for the Public Housing Association of Residents. The celebration will also include a performance by a community choir.
Belafonte, the legendary singer, actor and civil rights activist, will appear on Jan. 24 at 6 p.m. at the Paramount Theater on the Downtown Mall with Julian Bond, a history professor in U.Va.'s College of Arts & Sciences and fellow civil rights activist. The event is free and open to the public. Doors open at 5 p.m. and seating will be available first come, first served. Tickets are not required.
Other activities include panel discussions; concerts; additional speakers, including Judy Martin-Holland on health care disparities; a play about Coretta Scott King on Jan. 20; and educational visits for youth, such as "Shadow a Health Professional Day" on Jan. 16.
This year's theme "Arc of Justice" is a reference to King's oft-repeated quote, "The arc of the moral universe is long, but it bends toward justice." King adapted the phrase from an 1853 sermon by Unitarian abolitionist minister Theodore Parker.
 
"We're very excited about the upcoming celebration and hope that people will think about the meaning of King's legacy for us today," said Dr. Marcus L. Martin, U.Va. vice president and chief officer for diversity and equity. "Members of the U.Va. and Charlottesville communities have been working together for months to plan the lineup of events. There is truly something for everyone on the calendar – speakers, plays, concerts, panel discussions and more."
 
For the full schedule, as well as updates and additions, click here.
Among the highlights:
• Jan. 15 – 27th Annual Martin Luther King Community Celebration, featuring speaker Holly Edwards, 5 p.m., Mount Zion First African Baptist Church, 105 Lankford Avenue 
As a service coordinator for the Public Housing Association of Residents, Edwards assesses the needs of public housing residents and helps them gain access to services with the goal of moving them toward financial self-sufficiency. She coordinator also helps elderly and disabled people secure services and maintain their independent lifestyles.
Earlier this month, Edwards completed a three-year term on the Charlottesville City Council. She served as vice mayor for one year.
• Jan. 22 – "Stand Up," Film screening and roundtable discussion, 6-7:30 p.m., Newcomb Hall Commonwealth Room
How does racist bullying affect us and what steps can we take to stop it? The film, created by U.Va.'s Asian Student Union, features students on Grounds addressing the topic. A roundtable discussion and dinner follow the screening.
• Jan. 23 – Symposium: "Reimagining the Public Realm: The Design of the National Museum of African American History & Culture"; lecture by Phillip Freelon, principal designer of National Museum of African American History & Culture. Panel discussion,  2-4 p.m., Campbell Hall, room 158; lecture, 5:30 p.m., Campbell Hall, room 153
Construction of the museum on the National Mall is set to begin this year and to be completed in 2015.
The panel discussion, with invited guests and U.Va. faculty, will focus on the intellectual and political challenges inherent in representing African-American history and culture in the space of the museum, how these issues shape curatorial choices about content and design and what larger questions the museum raises about race, nationalism and politics.
• Jan. 23 – Panel Discussion: "Trailblazers for Equal Rights: Virginia Educators Who Made a Difference," 6-7:30 p.m., Bavaro Hall, room 116
The panel, comprising past and current Virginia educators, includes an African-American former principal whose career predated the Brown v. Board of Education decision of 1954.
Rebecca Branch began teaching in Chesterfield County Public Schools in 1951 and became principal of Dupuy Elementary School in 1962. She is believed to be one of a few African-American principals – if not the only one – not to be demoted during Virginia's implementation of mandatory school desegregation policies. Branch then became principal of the previously segregated Ettrick Elementary School.
Joining Branch will be Howard "Hank" Allen, James Bash and Rosa Atkins. Bash, professor emeritus, and Allen, associate professor emeritus, both of the Curry School of Education, ran the Consultative Resource Center for School Desegregation, Bash from 1967 to 1971, and Allen from 1973 to 1980 as its first African-American director. The center, based in the Curry School, provided seminars for teachers and school administrators to guide their desegregation efforts. Bash designed a nationally recognized teaching model for cross-racial understanding and authored several publications on effective teaching and administration in desegregated schools.
Atkins was hired as superintendent of the Charlottesville City Schools in July 2006. The Virginia Association of School Superintendents named her the Region 5 Superintendent of the Year and the Virginia State Superintendent of the Year in 2011.
• Jan. 24 – Panel discussion: "The Future of Diversity: A Conversation on Education, Business and Difference,"1:30 p.m., Darden School
 
Belafonte: from Calypso to Civil Rights
Along with a film and recording career that spanned the better part of the 20th century and has extended well into the 21st, venerable African-American entertainer Harry Belafonte is still best known as "The King of the Calypso."

His crossover appeal to black and white audiences began more than 10 years before the Civil Rights Movement was in full swing. His political beliefs were greatly inspired by the singer, actor and activist Paul Robeson, who mentored him.

Belafonte was one of Martin Luther King Jr.'s confidants. He provided financially for King's family, bailed King out of the Birmingham City Jail and raised thousands of dollars to release other civil rights protesters. He financed the Freedom Rides and the Student Non-Violent Coordinating Committee, supported voter registration drives and helped to organize the March on Washington in 1963.

In 1985, he helped organize the Grammy Award-winning song "We Are the World," a multi-artist effort to raise funds for African famine relief. He performed in the Live Aid concert that same year.

Belafonte was the first African-American to win an Emmy in 1960, with his first solo TV special, "Tonight with Harry Belafonte." He was awarded the National Medal of Arts in 1994 and a Grammy Lifetime Achievement Award in 2000.
The discussion will explore challenges and opportunities for fostering diverse and inclusive communities in educational institutions, businesses and larger society. The point of departure for the conversation will be Darden School professor Martin Davidson's new book, "The End of Diversity as We Know It: Why Diversity Efforts Fail and How Leveraging Difference Can Succeed."
Davidson, associate professor of leadership and organizational behavior, will be joined by Paul T. Harper, director of Darden's Leadership Education and Development Summer Business Institute and instructor of religious studies; Rosemary E. Kilkenny, vice president for institutional diversity and equity at Georgetown University; Dr. Marcus L. Martin, U.Va. vice president and chief officer for diversity and equity; Karen L. Proudford, associate professor of management at Morgan State University's Earl Graves School of Business; and Terri Harris Reed, vice provost for diversity and inclusion at George Washington University.
• Jan. 24 – Keynote event featuring Harry Belafonte and Julian Bond, 6 p.m., Paramount Theater (The event is free and open to the public. Doors open at 5 p.m. and seating will be available first come, first served. Tickets are not required.)
The keynote event, to be introduced by poet Rita Dove, U.Va. Commonwealth Professor of English, features a screening of the recent HBO documentary, "Sing Your Song," about Belafonte's life and civil rights activism. Belafonte also will discuss his recent memoir, "My Song," with Julian Bond. A book signing will follow.
The film will also be screened exclusively for local high school students and educators at the Martin Luther King Jr. Performing Arts Center the morning of Jan. 24. This event will feature a post-screening discussion with Belafonte and Larry Sabato, director of the U.Va. Center for Politics.
• Jan. 25 – Panel discussion and luncheon: "The Enduring Legacy of Henry Martin and Other Enslaved Laborers at U.Va.," noon, auditorium of the Harrison Institute and Small Special Collections Library
Martin (1826-1915) was known to generations of students as the University bell-ringer. Born into slavery at Monticello on July 4, 1826 – the day Thomas Jefferson died – Martin worked in slavery and then as a free man at the University for approximately 53 years.
 
A panel of historians will discuss the legacy of Martin and other enslaved laborers at U.Va. in the context of African-American life in Charlottesville in the 19th century. Panelists include Curry School of Education professor Derrick P. Alridge; anthropology alumnus Coy Barefoot, author, radio personality, historian and popular speaker; Larry Rowley, University of Michigan Center for Afroamerican and African Studies; U.Va. history professor Elizabeth R. Varon; and Corey D.B. Walker, associate professor and chair of Africana Studies at Brown University and a former member of U.Va.'s faculty.
• Jan. 25 – An event to Honor Henry Martin, featuring speakers from the University and Charlottesville communities, as well as the First Presbyterian Church Handbell Choir.
5:30 p.m., Rotunda
• Jan. 26 – Film screening: "Brother Outsider: The Life of Bayard Rustin," 7 p.m., Nau Hall, room 101
Rustin (1912-87), the organizer of the 1963 March on Washington, was a tireless activist who helped mold Martin Luther King Jr. into an international symbol of nonviolence and justice. Rustin's commitment to pacifism and his visionary advocacy of Gandhian nonviolence made him a pioneer in the 1940s, and captured King's imagination in the 1950s.
• Jan. 27 – Concert: The U.Va. a capella singing choir, Black Voices, celebrates its 40th anniversary, 7 p.m., Newcomb Hall Ballroom
• Jan. 31 – Speakers: Michael Cody, 1961 Law School alumnus, and Julian Bond,
5:30-7:30 p.m., Caplin Pavilion, Law School
Since 1961, Cody has worked for the law firm of Burch, Porter & Johnson, which represented King during the Memphis sanitation workers' march in 1968.
— By Anne Bromley
Media Contact
University News Associate Office of University Communications
mkelly@virginia.edu (434) 924-7291