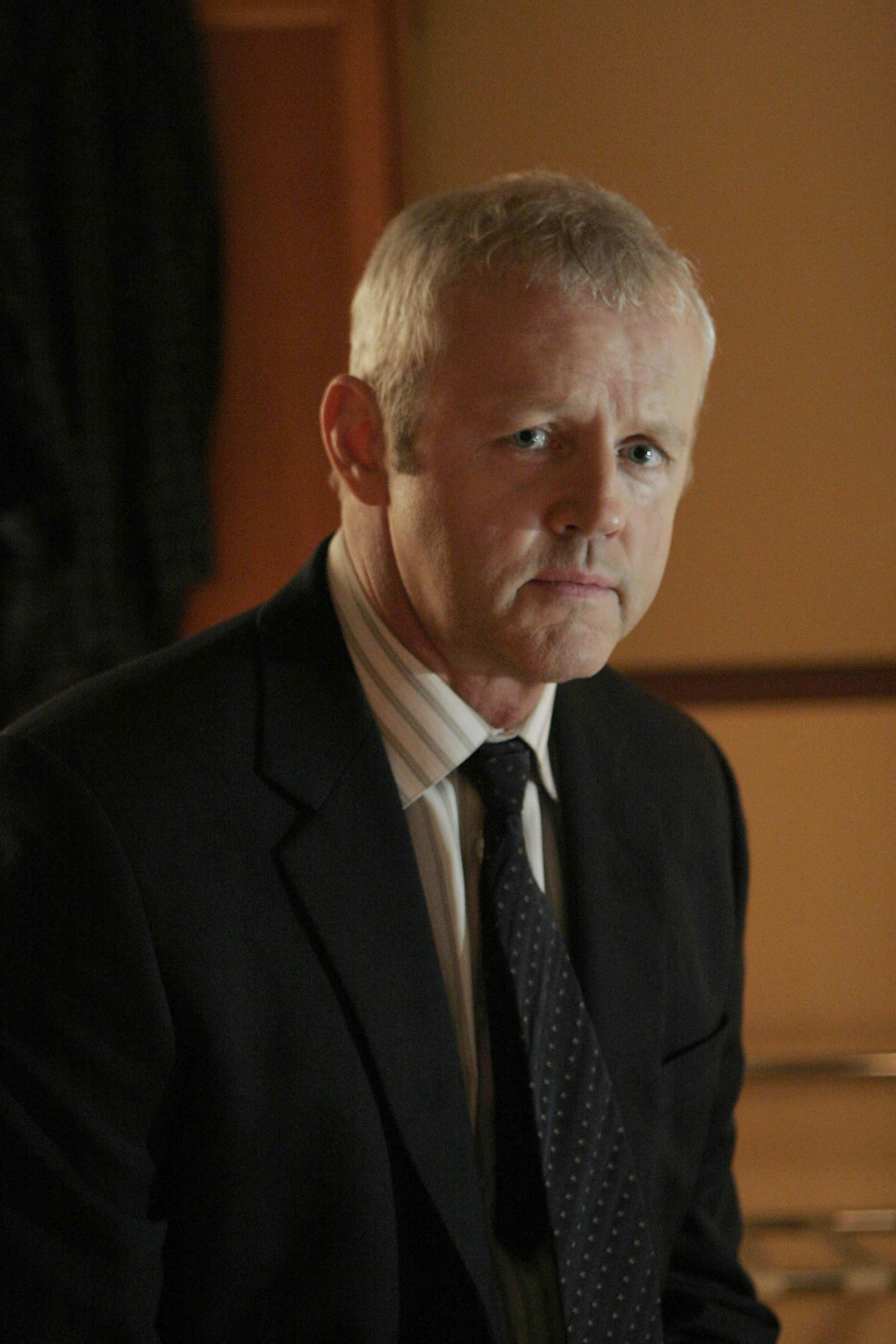 October 27, 2008 — The Virginia Film Festival has announced that noted actor David Morse will appear with his new film, "Passengers," Friday at 7 p.m. at Newcomb Theatre.
The annual festival opens Thursday and runs through the weekend.
Morse is well known to film, television and theater audiences thanks to a long and distinguished resume that began with his starring role as Dr. Jack Morrison in the hit medical drama "St. Elsewhere," beginning in 1982.
His high-profile film roles include a number of "bad guy" roles, such as a prison guard opposite Tom Hanks in "The Green Mile" and the questionable neighbor in the 2007 film "Disturbia."
Morse's other films include "Desperate Hours," "The Crossing Guard," "The Indian Runner" and "Hearts in Atlantis," among others. He earned a pair of Emmy nominations for his role as George Washington in the recent HBO miniseries "John Adams" and for a recurring role on the Fox series "House," in which he played a detective with a vendetta against Dr. Gregory House.
The critic Jon Podhoretz has said that he "enlivens and deepens every movie fortunate enough to have him in the cast."
Virginia Film Festival artistic director Richard Herskowitz said, "David Morse is one of those actors who, no matter what role he is in, seems to jump off the screen and create indelible characters."
The festival's screening of "Passengers," which also stars Anne Hathaway, will include a remote hookup interview with its director, Rodrigo Garcia.
 
Morse joins actress (and local resident) Sissy Spacek, actor Troy Garity, actor/director Peter Riegert and acclaimed director and screenwriter Guillermo Arriaga as featured guests of the festival, which fills venues throughout Charlottesville.
This year's theme, "Aliens!," will explore two distinct subtopics: extraterrestrial visitors and global immigrants.
Guantanamo Lawyers Added to Program
The festival has announced the addition of a pair of noted Washington attorneys who have represented individuals detained by the U.S. government at Guantanamo Bay in Cuba.
The attorneys, Agnieszka M. Fryszman of Cohen Milstein, Hausfeld and Toll, and David G. Dickman of Venable LLP, will join writer Sig Libowitz and actor Peter Riegert for a discussion following Saturday's 1 p.m. screening of the new film, "The Response," at Regal Downtown Cinemas. The panel discussion will be moderated by Dahlia Lithwick, contributing editor at Newsweek and senior editor at Slate.
The idea for "The Response," a half-hour film taken directly from the transcripts of the Guantanamo Bay tribunals, was hatched by Libowitz, a character actor who decided he had played so many lawyers he might as well learn to be one. While in a class at the University of Maryland Law School, Libowitz was fascinated when one of his professors read from the transcripts and suggested after class that it would make for a fascinating movie. The school then became a financial supporter of the film.
For information on the Virginia Film Festival, visit www.vafilm.com or call 1-800-UVA-Fest. Tickets can be purchased at the Regal Downtown Box Office. Box office hours are 10 a.m. until 4 p.m. through Wednesday, and from 10 a.m. until 10:15 p.m. during the festival weekend.
— By Jane Ford