One of the hidden jewels of the University of Virginia's Weldon Cooper Center for Public Service is its summer Wallerstein Scholarship.
Since 2003, the Cooper Center, in conjunction with the Virginia Municipal League, has awarded more than $130,000 to 44 UVA student interns who are interested in working in local government.
The internship program has provided the type of experiential learning that UVA prides itself on, with several scholarship recipients going on to hold policymaking and management positions in the state.
"Such significant work is done in the public interest at the local level, and students have a tangible sense of how on-the-ground solutions to our common challenges come to life in communities across the commonwealth," said Meredith Gunter, the director of strategy and public engagement at the Cooper Center. "We're grateful to the Wallerstein family for the resources to support building the next generation of public leaders."
Here's a snapshot at what this year's four Wallerstein Scholars – working for eight weeks this summer through the UVA Internship Placement Program – did.
Tristan Baird
The rising third-year student from Gainesville, who is majoring in statistics, interned at the Virginia Municipal League. With the organization's guidance, Baird wrote an extensive report – it included more than 100 sources – on the economic impact of COVID-19 at both the state and local level, and the steps required for recovery.
During the course of his eight-week project, Baird said his research skills improved by leaps and bounds.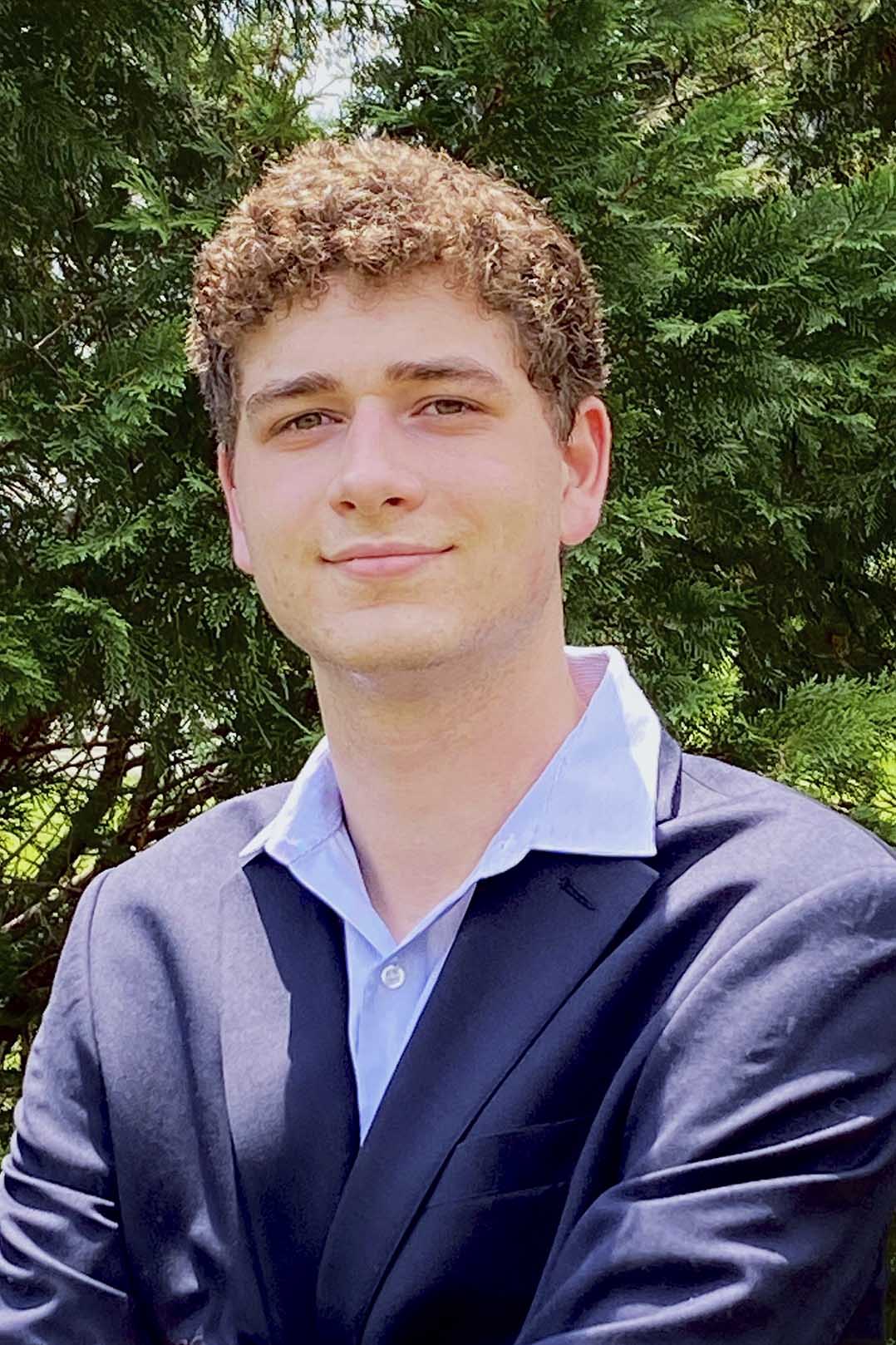 Tristan Baird
"While I had done research projects for University classes before, this project was unique in the fact that the data and relevant information coming out was changing week-to-week, day-to-day," he said. "As such, I really had to keep up my reading daily on the governor's announcements, any federal legislation passed, published research, recent analysis from think tanks and looking over data from The Bureau of Labor Statistics/Census Bureau. It was a lot, but it taught me consistency and allowed me to really be immersed in the field I was studying."
One of the most rewarding aspects of Baird's experience was getting to listen in on a phone call with Virginia Gov. Ralph Northam and local leaders who were discussing funding pertaining to the next federal stimulus bill.
"Honestly, I think it's been the best experience I've [had] through UVA," Baird said. "It's just been really great to see the way that our government is run and how the groundwork and foundation is laid at the local level."
Henry Gaston
The rising fourth-year history major from Williamsburg interned at the Cooper Center under the supervision of Gunter and Associate Director Michael Phillips.
Gaston worked on several research projects simultaneously, but the one he said stood out most centered on career and technical education for the Virginia Department of Education.
The project initially focused on researching the best practices for career and technical education (or CTE) in Virginia, but quickly evolved into work that culminated in the creation of a webinar for teachers and administrators on the best practices for teaching career and technical education in remote environments.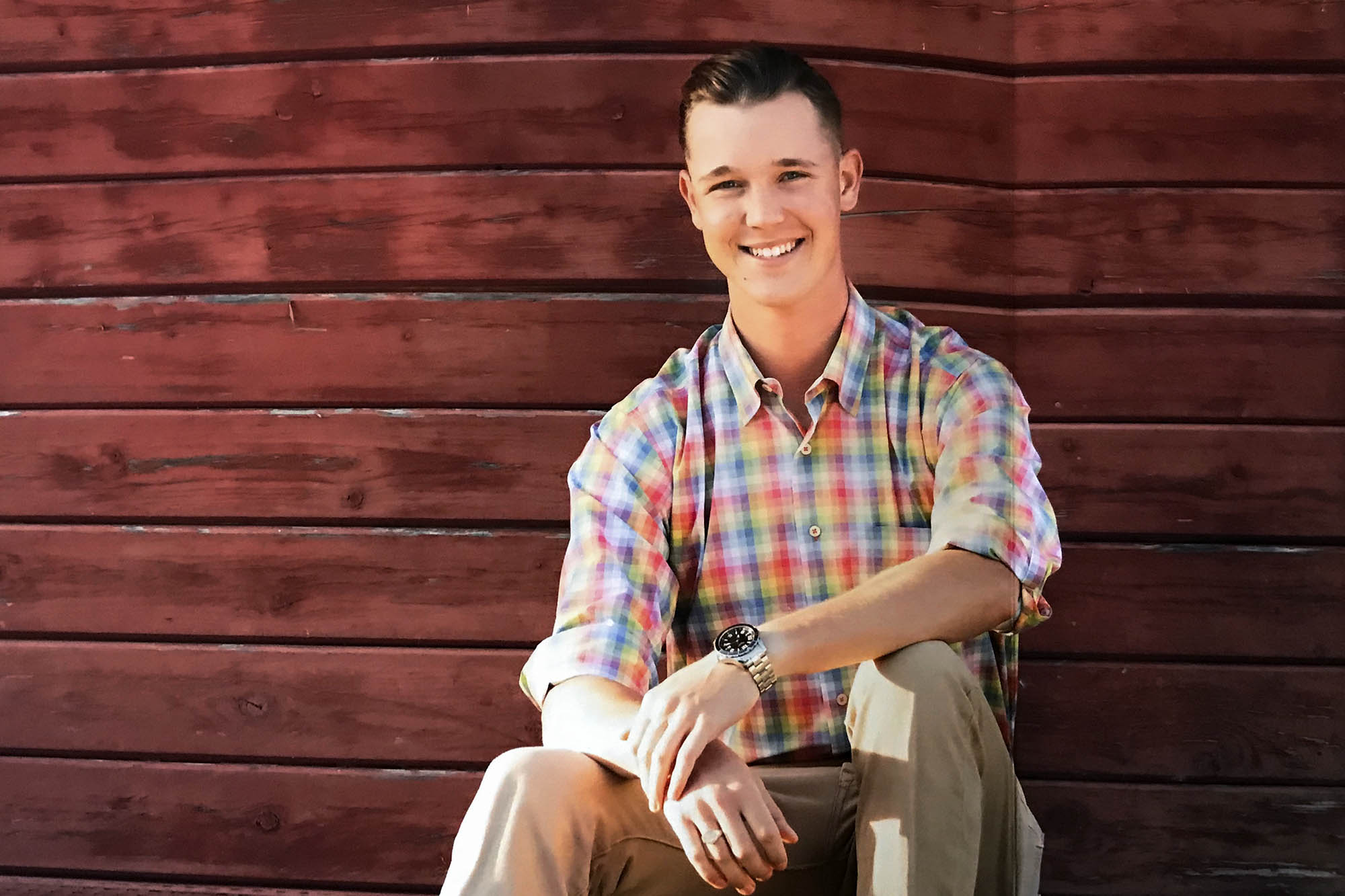 Henry Gaston
Working with Department of Education leaders, Gaston produced a report that detailed the lessons learned about remote learning from this past semester, the benefits and challenges of remote learning, and a comprehensive list of best practices/resources.
Gaston then incorporated the findings into a script for the webinar.
"Going into the CTE project, I had little to no prior knowledge of how CTE in our commonwealth was administered, let alone how I – as an undergrad – could provide trusted advice to seasoned educators," Gaston said. "It was a pretty daunting task. But, with the help of Mrs. Gunter and some of my colleagues – especially [researcher] Spencer Shanholtz – I was able to provide solid guidance in my webinar that, I hope, will effect positive change this upcoming school year." 
Danielle Cormier
The rising fourth-year student from Bland County who is double-majoring in studio art and women, gender and sexuality, worked on the Cooper Center's media team under the guidance of digital media manager Claire Downey
The two major projects Cormier worked on were an animation for the demographics department and a podcast on the Center for Economic and Policy Studies' work with the Virginia Clean Energy Act.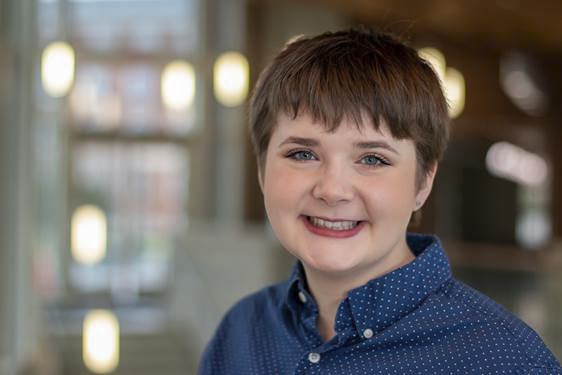 Danielle Cormier
"I had only worked on one podcast prior to this one, and had not actually had much experience working with topics related to government or policy," Cormier said. "I feel I was able to improve my skills in research, interviewing, and also scriptwriting. I also learned an entirely new program, Adobe Audition, for editing audio projects, which was an incredibly valuable skill to be able to take with me.
"Beyond all of these new skills, I was able to learn about the Virginia Clean Energy Act, a new government change that I likely would not have researched on my own without this project."
Molly Nealon
The rising third-year student from Alexandria spent her eight weeks working for the City of Charlottesville's energy and water management team.
"I was definitely excited when I was looking at internship possibilities, to get an office experience," Nealon said. "Although I've been completely online, I still feel as though I've been able to foster the same type of network. The team that I worked on was so helpful and supportive."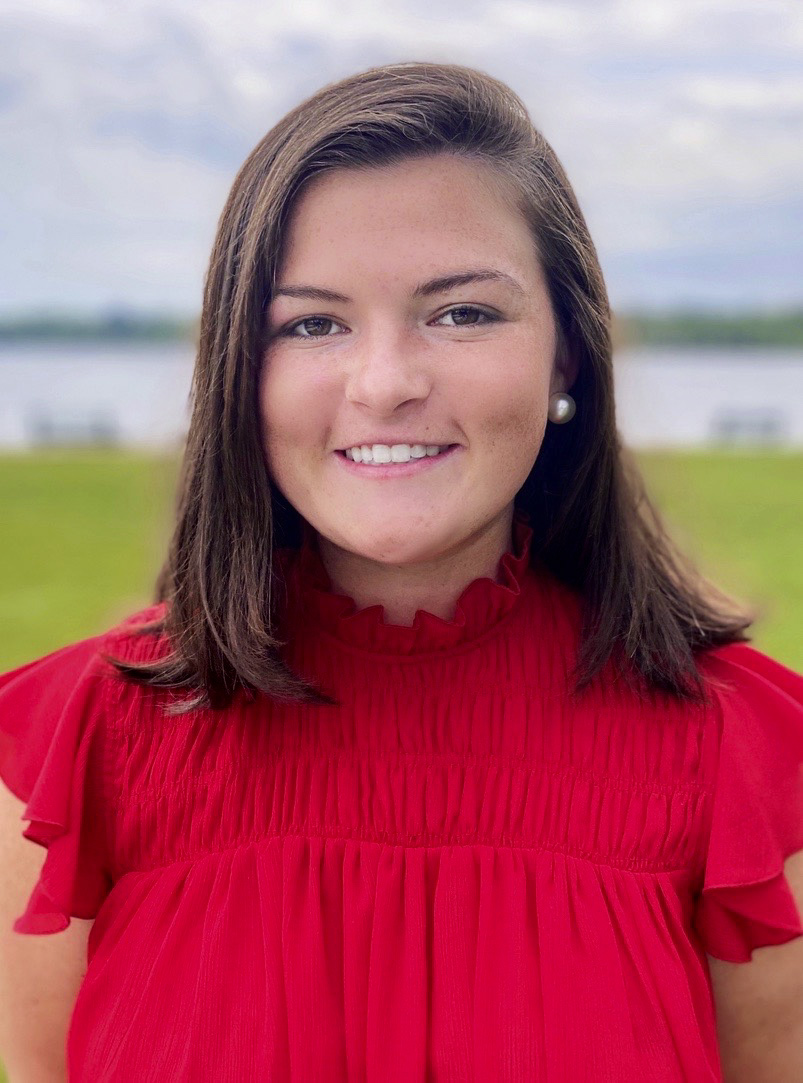 Molly Nealon
Nealon, who is majoring in urban and environmental planning in UVA's School of Architecture, worked on "We at Work," a city-wide effort to reduce water and energy waste in public facilities.
Nealon helped create documents for the program, honing some of her technical skills, such as Adobe Photoshop and InDesign, in the process.
"Through my internship, I was reminded of the simple ways that we can all reduce our carbon footprints and wasteful water usage," Nealon said. "I really enjoyed being a part of the team and working on this program that will soon come to fruition. Throughout the next year, the materials I helped create will be distributed throughout Charlottesville, and I really look forward to seeing the impact they will have in Charlottesville's effort to be a green city."
Overall, the four students said their internships opened their eyes to the value of public service.
"I really think that locally based public service is just the most effective form of governance. Towns, cities, municipalities, counties – that's where the groundwork really goes," Baird said.
Added Cormier: "So much change happens at a grassroots level, and it's so important to get involved so that you can create the change that you want to see in your everyday life."
Article Information
August 13, 2020
/content/wallerstein-interns-today-local-government-leaders-tomorrow