The Alfred Nobel Committee in Stockholm this week announced that three scientists with past University of Virginia research connections have won the Nobel Prize in Physiology or Medicine. They are Jeffrey C. Hall and Michael Rosbash of Brandeis University, and Michael W. Young of The Rockefeller University.
The trio were members of the National Science Foundation-funded Center for Biological Timing, which was originated and headquartered at the University of Virginia between 1991 and 2002.
The center's director was Gene Block, a former UVA provost and biology researcher who is now chancellor of the University of California, Los Angeles. Block played a key role in gaining funding for the establishment of the center and bringing it to UVA.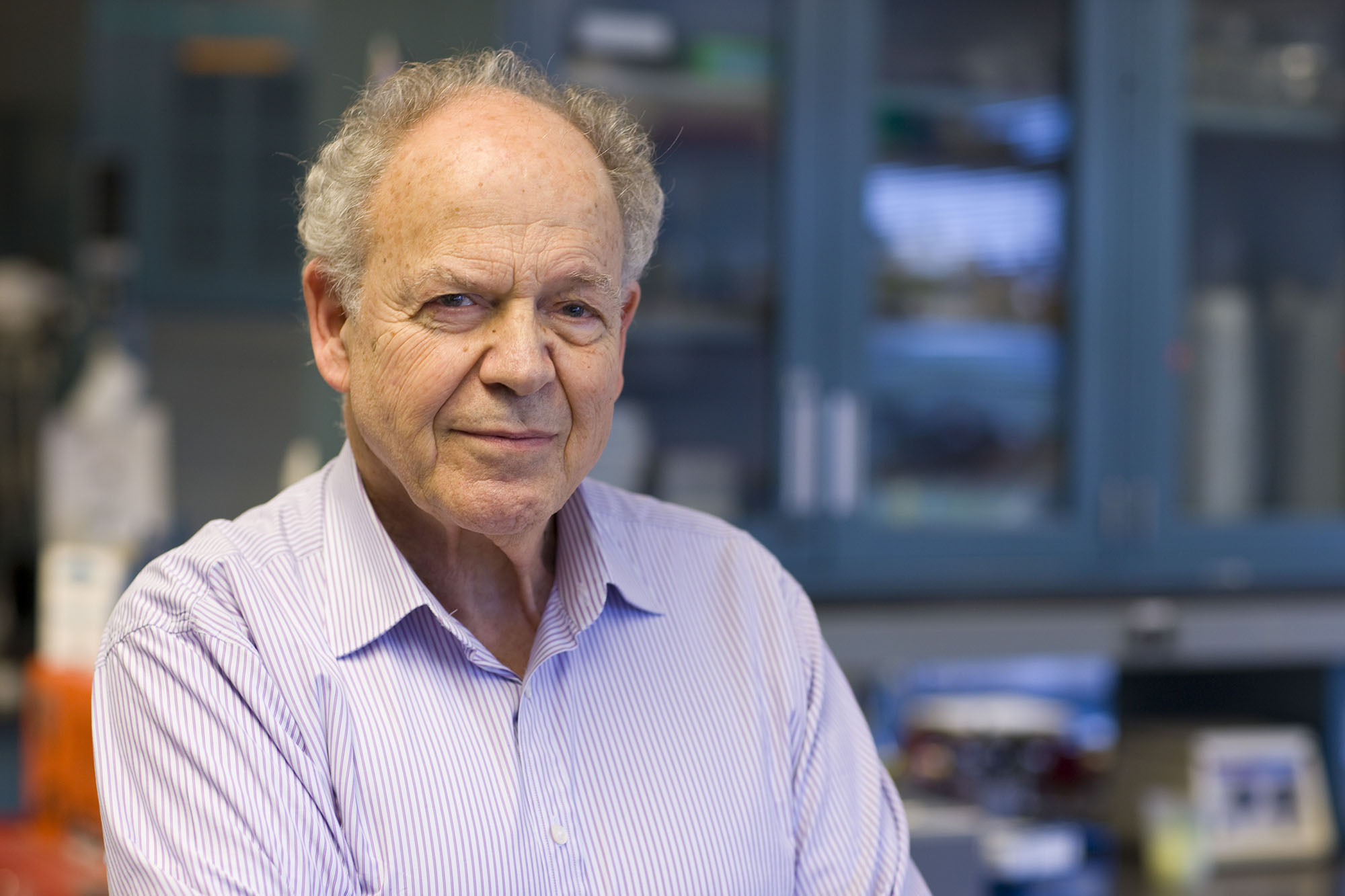 Michael Menaker was a co-founder of the National Science Foundation's Center for Biological Timing, headquartered at UVA. (Photo by Dan Addison, University Communications)
Funded by NSF at more than $15 million, the Center for Biological Timing pulled together top biologists and physiologists from universities and research institutes across the country to bring new understanding to the field of circadian rhythm biology.
Hall, Rosbash and Young worked closely with UVA biologists and others on untangling the molecular mechanisms that control circadian rhythms in organisms – otherwise known as body clocks. Through meticulous and innovative laboratory techniques, scientists gained a front row seat in understanding how an intricate network of "clocks" within the body work together to affect sleep/wake cycles, feeding patterns, organ function, blood sugar levels, fertility and other crucial physiological functions – all tied and timed to the 24-hour rhythms of day and night and seasonal cycles.
"Gene Block was most responsible for bringing the Center for Biological Timing to UVA," said Michael Menaker, a current UVA biology professor and co-founder of the center. "He is a wonderful administrator with exceptional management skills, and he could work with a variety of personalities to keep the research moving forward. Sometimes there were conflicting priorities, but Gene made it work, kept people cooperating, and we had a highly successful 11-year run."
The center's research brought insight to the health problems often faced by shift workers on rotating schedules, and to the sleep problems associated with international travel across multiple time zones. Such effects include insomnia, poor digestion, depression, malaise and memory loss, as well as heart rate and blood pressure fluctuations and body temperature changes. Over the long term, such changes can lead to a variety of chronic diseases.
Most of the center's research was conducted at the genetic level, using molecular biology techniques to see how the components of cells affect the coordination of chemical rhythms throughout an organism.
The center, which disbanded after its funding period ended, was established after Block, Menaker and others at UVA submitted a proposal in the late 1980s to then-Executive Vice President and Provost Paul Gross, who was seeking to fund cross-disciplinary, big-topic research at the University. Gross provided $2 million in University support to kick-start a UVA group drawn from the Department of Biology and at the School of Medicine to delve deeper into circadian rhythm research.
A few years later, the National Science Foundation issued a request for proposals to establish several centers, each to focus on areas of science with potential for important breakthroughs. Block and Menaker, working closely with biologist David Hudson, now a UVA senior associate vice president for research, leveraged the growing success of their nascent biological timing center, and the contacts they'd already established nationally with other researchers in the field. They put forth a proposal for a national center, and won a $15 million grant to establish the NSF Center for Biological Timing. Early on, they recruited stellar affiliates from other institutions, including Hall, Rosbash and Young.
"The NSF center, which brought together so many talents from around the world, really was central to moving the research forward, which in effect was acknowledged in the recognition of Hall, Rosbash and Young," Menaker said. "I don't think it could have happened otherwise."
Ram Ramasubramanian, UVA's current vice president for research, added: "The University of Virginia congratulates Nobel Prize winners Hall, Rosbash and Young, and we are proud to have played a role in advancing this groundbreaking research through the Center for Biological Timing."
Article Information
October 5, 2017
/content/years-nobel-prize-physiology-has-roots-uva