The men and women working in the fashion industry shape what we wear today and how we might look tomorrow. Their work pervades our everyday lives, seen in the clothes that we hang in our closets, the shoes we put on our feet and the bags, jackets and accessories that we select to tell the world something about who we are.
As with many industries, UVA graduates can be found at every rung of the fashion world, from executive suites all the way through design shops and showrooms.
Though there are far too many to feature in one article, we spoke with a few of the alumni working at some of the most well-known companies in American fashion, ranging from Kate Spade and Macy's to The North Face.
They took us behind the scenes of their work, sharing what they love about their designs, their companies and their daily mission to make people feel good about what they wear.
---
Sophia Ahmad
Color Research and Development Assistant at Macy's
2010 graduate Sophia Ahmad transferred to UVA from community college knowing she wanted to pursue fashion design. The art history student got involved with UVA's Fashion Design Club and worked as a fashion editor at V Magazine, all while sewing clothing, handbags and accessories in her dorm room.
"I wanted to immerse myself in as many different things as possible," she said.
After graduation, Ahmad moved to New York City to attend the Parsons School of Design and then began working in the industry, first at Express and now at Macy's. In her current role, she helps choose the fabrics and colors that could be the next big thing.
I've always been fascinated by color...to me, it's a language, and a very important part of design. If the color is wrong, it's hard for anything else to work.
"Being successful in fashion requires strength in a lot of different areas," Ahmad said. "You have to be visually in-tune with everything that is going on and understand what is new and what is coming next. And, you have to be super organized, work on tight deadlines and act with urgency."
Much of Ahmad's inspiration comes from her work on her own website, sophianahmad.com, where she shares her photography and designs and documents the colors and scenes that spark her interest.
"I've always been fascinated by color, it's the first thing that catches my attention," she said. "To me, it's a language, and a very important part of design. If the color is wrong, it's hard for anything else to work."
---
Erin Collins
Director of E-Commerce &
Consumer Insights at Warby Parker
Erin Collins joined eyewear startup Warby Parker in the early stages of the company's growth, before it became the major online retailer it is today. Warby Parker has become popular both for its stylish frames and its charitable mission: a portion of proceeds go to training men and women in developing countries to give basic eye exams and sell glasses at affordable prices.
"I had purchased glasses from another company and my roommate asked if they were Warby Parker. When I looked into the brand, I was so blown away," said Collins, who studied psychology and math at UVA and previously worked in consulting. "I went to the showroom and ended up meeting the CEO in the elevator. That was my first experience with Warby Parker."
Now, Collins leads the eCommerce team, running the company's online store and using data analytics, focus groups and other methods to research consumer preferences. Warby Parker has been a leader in the field, pioneering a streamlined online ordering experience and home try-on method that allows customers to test out five pairs of glasses before buying.
"Coming up with the home try-on program was really important, and from there to where we are now, we are always focused on making buying glasses easier and better, removing friction from every step of the process," Collins said.
Her team's newest innovations include an iPhone app that creates a shareable GIF of customers wearing different glasses and customized in-store technology that uses digital tools to improve the physical shopping experience.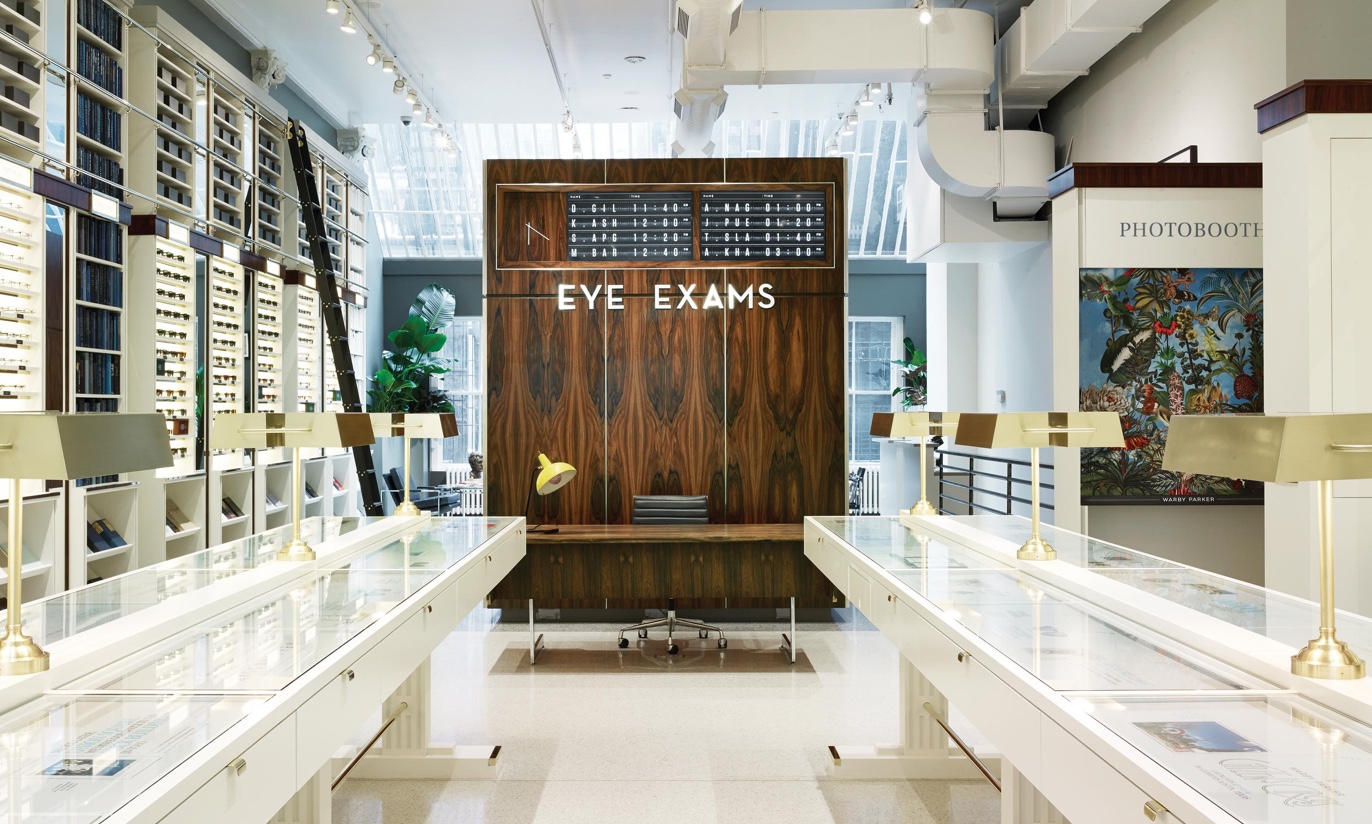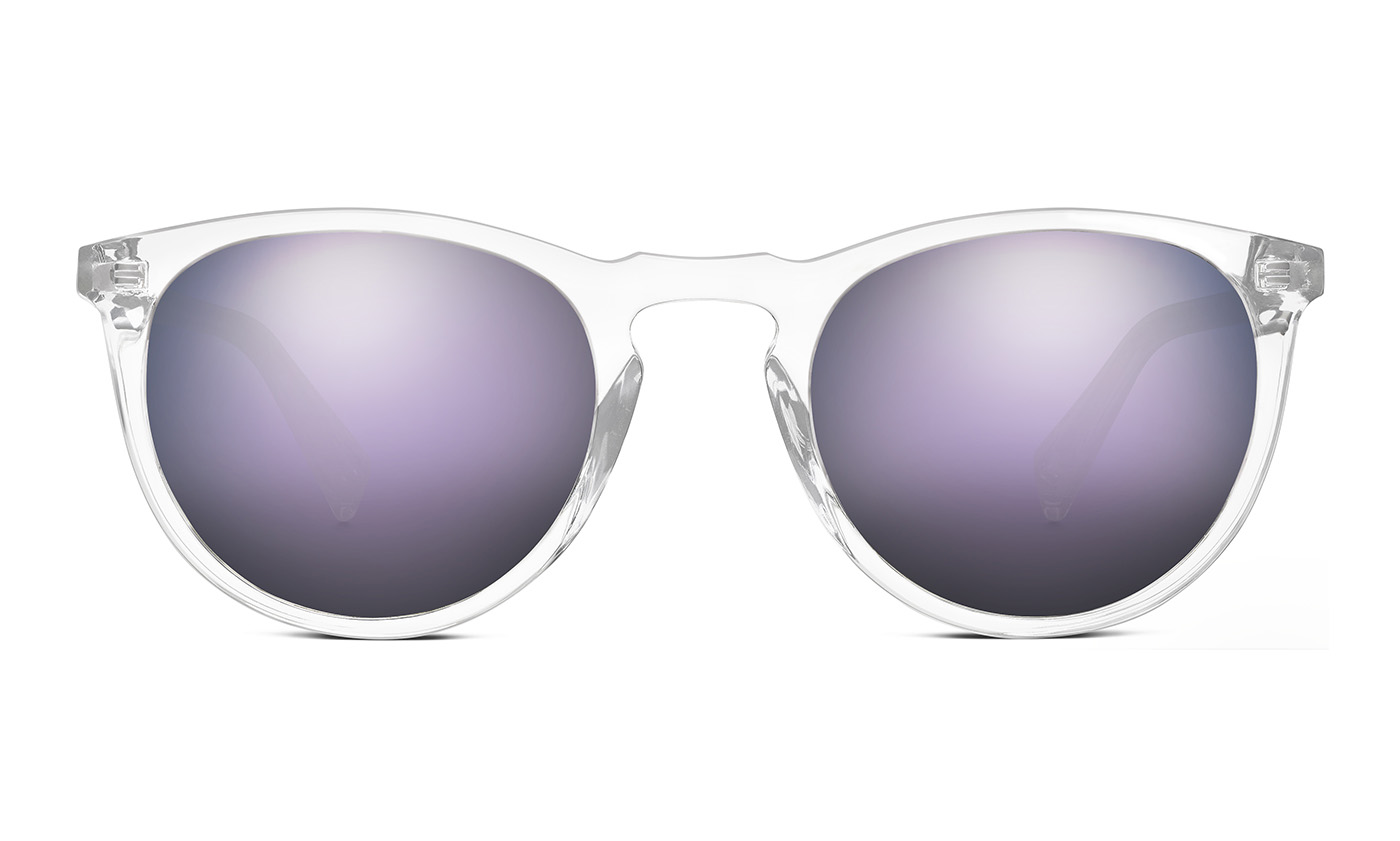 Mike Ferris
Director of Brand Strategy at The North Face
Mike Ferris, a 1997 government and economics graduate, joined The North Face after getting his MBA from Duke University's Fuqua School of Business. 
"I knew I wanted to be part of the outdoor industry," said Ferris, who loves to rock climb and ski, among other outdoor hobbies. "I can't think of a better way to spend your time than working on something you are passionate about."
Ferris' team sets The North Face's overall brand strategy – defining target consumers, creating strategic plans to grow the company's business and making sure that every aspect of the company reflects The North Face brand.
"The brand is all about helping people get outdoors," he said. "North Face customers are always looking to progress, always on this journey of self-discovery."
His next project? Bringing that attitude to a new generation.
"Right now, we are really targeting the next generation of outdoor consumers," Ferris said. "Younger demographics don't go outside as much as they used to. How do we make the outdoors more accessible to this generation?"

Miho Sugimoto
Senior Director of Marketing and Creative at Kate Spade
Double 'Hoo Miho Sugimoto, who graduated from UVA in 1991 and the Darden School of Business in 1993, wasn't sure the fashion industry was for her at first. She came to Kate Spade after several years working in marketing at companies like Starbucks and Coca-Cola.
"I was skeptical at first, but they convinced me that the fashion industry is moving really rapidly and that attitudes toward fashion have been changing, especially within the price range of a brand like Kate Spade," she said.
Now, she flies between Japan and New York City, directing Kate Spade's marketing efforts on both sides of the globe and overseeing everything from how products are presented in stores to how the company uses data analytics to attract new customers. And, she loves it.
"What I enjoy most is the speed and the innovation when you bring a product to launch," she said. "We have stores around the world, and if you want to improve something, you can often make the change very quickly and see results in one or two days."
I was skeptical at first, but they convinced me that the fashion industry is moving really rapidly and that attitudes toward fashion have been changing...
Sugimoto describes Kate Spade as "affordable luxury" – the kind of product that she bought when she was graduating from Darden and ready to enter the workforce.
"I saw this bag that was black and square, very traditional, but that had this polka-dotted red liner," she said. "It was fashionable, but functional – smart, playful, powerful and fun."
"I'm so glad that I made it full circle and I'm now helping keep that brand relevant today."
---
Mollie Burch and Taylor Richardson
Co-Founders of CROSBY by Mollie Burch
Mollie Burch knew she wanted to be a fashion designer early on and designed her own major at UVA – "The Art of Fashion" – through the Echols Scholar program. She also met her future business partner through UVA, fellow 2013 graduate Taylor Richardson.
Together, the two now own and operate CROSBY by Mollie Burch, a fashion line that has produced five collections and is carried in more than 140 boutiques nationwide. Burch designs the collections' bold, colorful prints by hand, while Richardson, a McIntire School of Commerce graduate, handles the business side of things, along with a third 2013 graduate, Abby Decker, who manages day-to-day operations.
"All of the prints are bold and abstract, with lots of bright colors and playful designs that are easy to wear," Burch said. "I want the collection to be timeless, and I try to design pieces that my mother, grandmother and younger sisters could all wear […] they all have pieces they wear and love from the collections."
The fashion line also has a charitable component. Burch designs a unique print each season and donates sales from those products to Wellspring Living, an Atlanta nonprofit rescuing and rehabilitating victims of sex trafficking. Burch and Richardson have also partnered with another friend and UVA alumna, Virginia Scharf, who is the chief strategy officer for the Starfish Project, selling jewelry made by women rescued from sex trafficking to help them recover and reestablish an income.
"Our slogan, 'Shine Your Bright,' aims to empower women to be their boldest, brightest selves and to help nonprofit organizations shine a light on the alarming issue of sex trafficking," Burch said. "Atlanta is the biggest hub of sex trafficking in the country. I truly felt called to use CROSBY as a means to spread awareness and give back."