Katie McNally   /   04.20.16
The National Venture Capital Association recently tabbed Charlottesville as one of America's fastest-growing cities for venture capital investment, and University of Virginia students are among the leading drivers of the city's exploding start-up scene. Students have numerous opportunities to engage in start-up culture around Grounds, whether it's through new courses, start-up incubators or local volunteer work. For many students, their first hands-on start-up experience begins with one of UVA's many student-run entrepreneurial groups. Below, Illimitable takes a look at the different perspectives these groups provide on entrepreneurship and what kind of experiences they offer their members.
HackCville
The HackCville clubhouse on Elliewood Avenue is a collaborative space where students are encouraged to use an entrepreneurial mindset to pursue their passions, whether that's building a new start-up or just mastering a new skill.
Any student can take advantage of HackCville's workspace or one of its many evening workshops, but those who wish to become full members must complete one of three semester-long programs: the "Hustle Class," the "Pioneer" or "Rethink."
"Rethink is our newest program," said fourth-year student Adam Ghazzawi, HackCville's managing director. "It's in collaboration with ReinventED Lab and is a 10-week program for students interested in education innovation."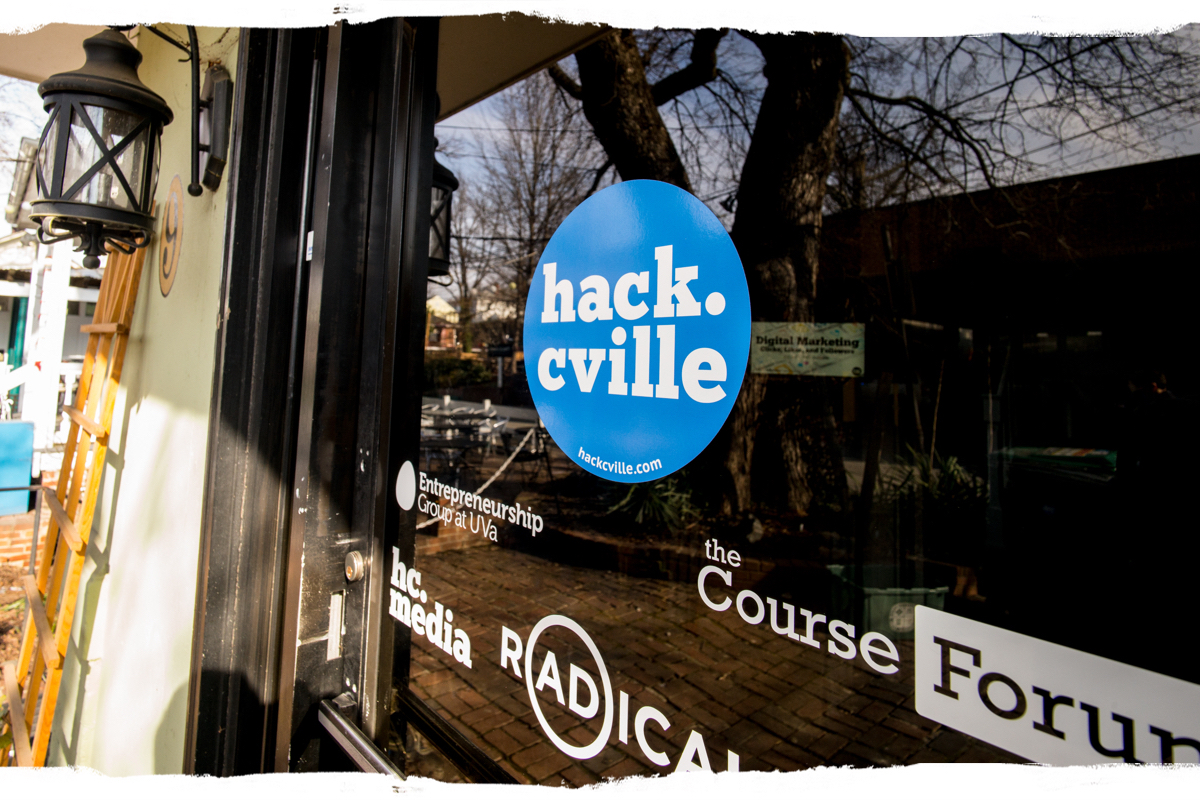 HackCville's clubhouse on Elliewood Avenue is a thriving creative space for entrepreneurial UVA students.
HackCville is open 24 hours a day to its members and hosts hundreds of workshops open to all students throughout the school year.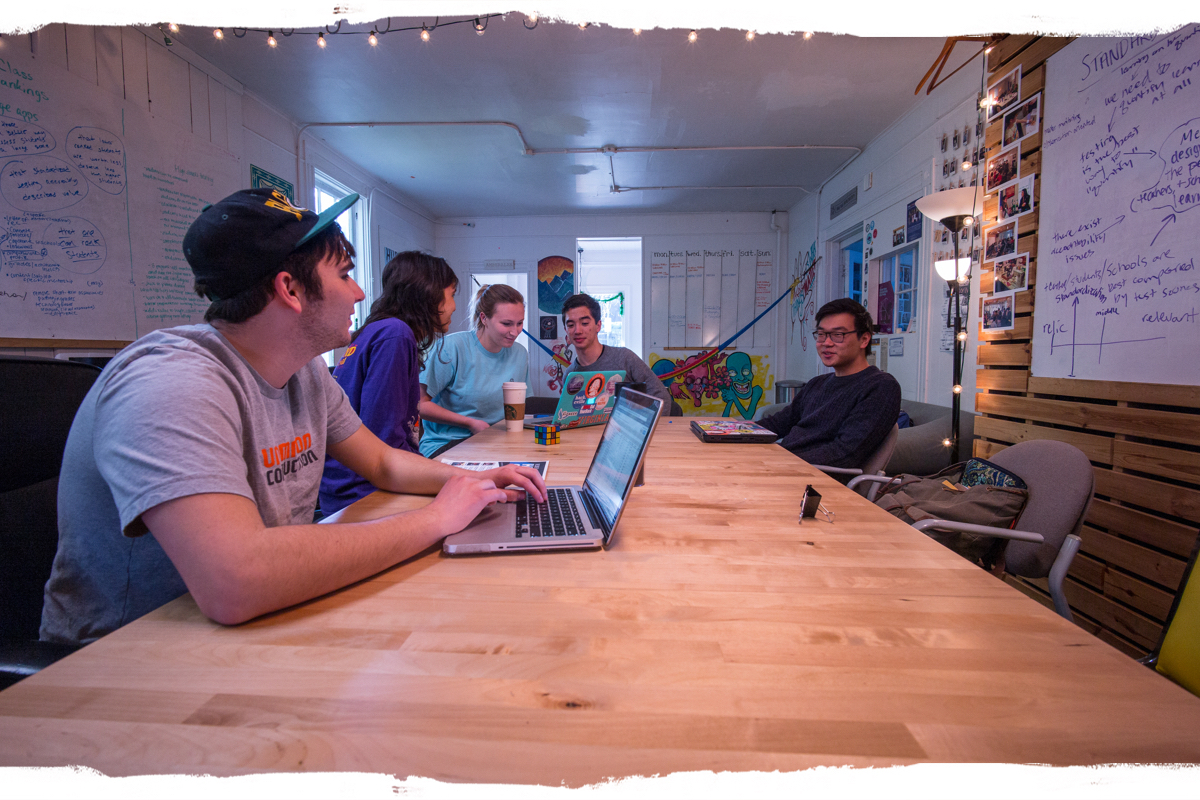 HackCville members spend an afternoon collaborating in the clubhouse. From left to right: Keaton Wadzinski, Riley Panko, Sarah Dodge, Daniel Willson and Arthur Wu.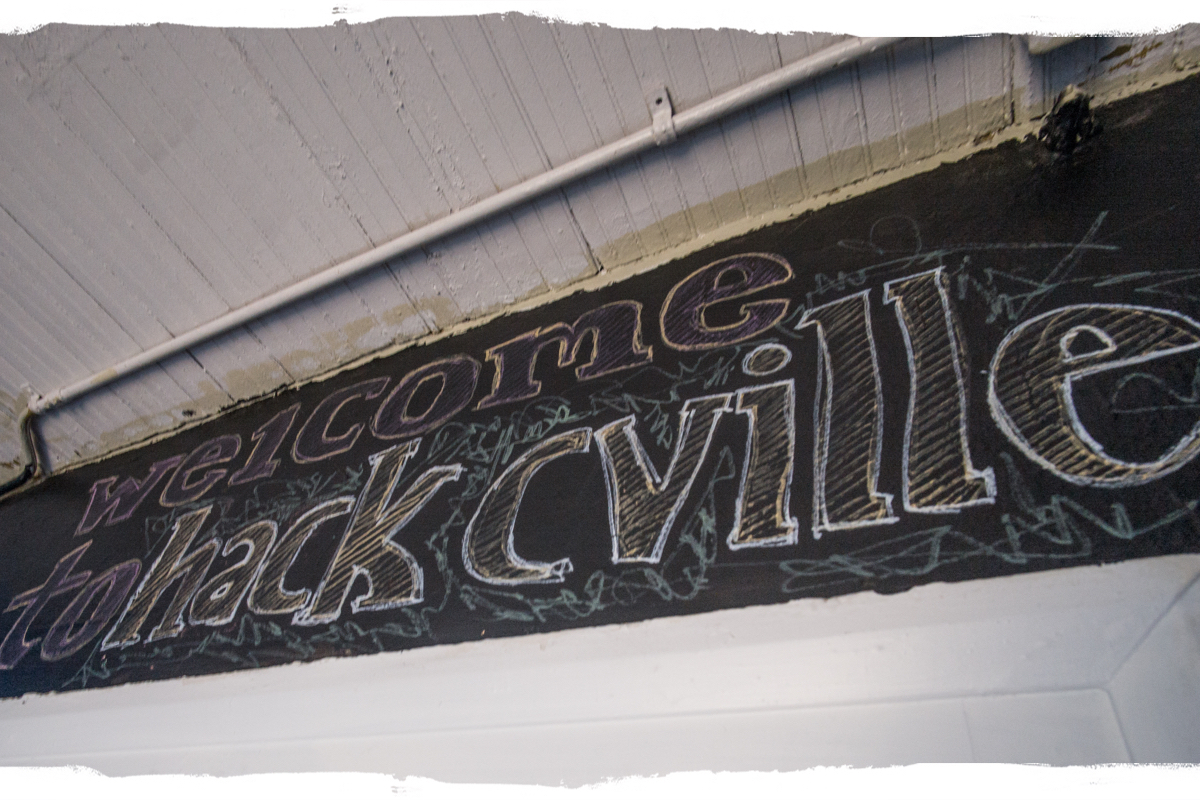 While Elliewood Avenue remains the physical hub of HackCville, they are creating a growing network of start-up-minded alumni in cities around the country.
For those broadly interested in start-up careers, the Hustle Class teaches skills in career development, networking and entrepreneurship. The Pioneer is for people with an interest in media production; enrolled students learn about written and digital storytelling by publishing original work to thepioneer.co.
Students who successfully complete one of these programs become full HackCville members with 24/7 access to the clubhouse, exclusive job opportunities and workshops, and expanded access to the club's alumni network.
SEED
SEED (Student Entrepreneurs for Economic Development) caters to UVA students with an eye toward social entrepreneurship, and its members gain hands-on experience by providing free consulting services to NGOs and social enterprises around the world.
We work with companies that not only care about profits, but also giving back to the world and having a substantive social impact return.
SEED members work with about 12 different clients each semester, helping them with services they normally could not afford like market research, budgeting framework and analysis of strengths, weaknesses, opportunities and threats. The group also has an ongoing partnership with Deloitte LLP, so students have a professional consulting mentor available to advise them on each project they tackle.
Past projects have included everything from helping launch a new philanthropic app in Charlottesville to finding new ways to successfully spread vaccines in the Philippines.
Darden Entrepreneurship and Venture Capital Club
The Darden Entrepreneurship and Venture Capital Club is a connecting point for start-up-minded students who wish to test their ideas and grow them into new projects.
"We think of ourselves as a place for everyone to come together and meet and then see where things go from there. For us, a lot of it is hands-off," club president and second-year Darden student John Greenfield said.
The club creates opportunities for students to dive into entrepreneurship through sponsored educational lectures, meet-and-greets with successful entrepreneurs, career search assistance and guidance on creating business plans.
While its membership is made up primarily of Darden students, the club co-sponsors a number of pan-University events each year, including the Darden Entrepreneurship Conference. They're also constantly working to strengthen the entrepreneurial network across schools.
The club held its first networking mixer in January and is planning to host similar events on Central Grounds this spring. Their goal is to connect more students, both undergraduate and graduate, with complimentary venture interests. Already they've helped create bonds between like-minded engineering, life sciences and business students who were all looking for new collaborators.
"Being proactive is the key to pursuing entrepreneurship anywhere, but definitely at a business school," said Helen Marks, the group's vice president for first-year outreach.
Enactus
The UVA chapter of Enactus works within the Charlottesville community using business skills to address social, economic and environmental concerns.
"The projects we take on break into two categories," Enactus president and third-year commerce student Declan Mawer said. "One is consulting for a cause, and the other is general initiatives that we select."
"Consulting for a cause" refers to the free services that Enactus members provide local businesses that either produce something that has a positive impact or are run by an underserved demographic that the national Enactus organization supports, like veterans and women entrepreneurs.
While the need varies by client, Enactus members have worked with local business owners on market research, online outreach strategy and expanding their social impact.
Each year the Enactus team sponsors one to two internal projects. Their longest-running project is the High School Case Competition that takes place at the McIntire School each year. Teams from regional high schools are invited to spend the day learning about entrepreneurship and creating their own solutions for a local business plan.
The group also began its new Food Waste Minimization project this year. It's creating a network of local businesses and individuals who can help better manage excess food and ensure that it gets to those who need it most. Enactus hopes that its business strategy and planning will allow the Food Waste Minimization project to eventually spin off into an independent non-profit.
E*Society
Similar to the Darden Entrepreneurship and Venture Capital Club, the Law School's E*Society is focused on further educating its students about entrepreneurship and helping connect them to the University's wider start-up network.
"Primarily, our goal is to bring together law students who are interested in entrepreneurship – whether that's the legal side, or actually being an entrepreneur or venture capitalist," E*Society president and second-year law student Cam Vermette said. "We're getting them talking and integrated in the University community."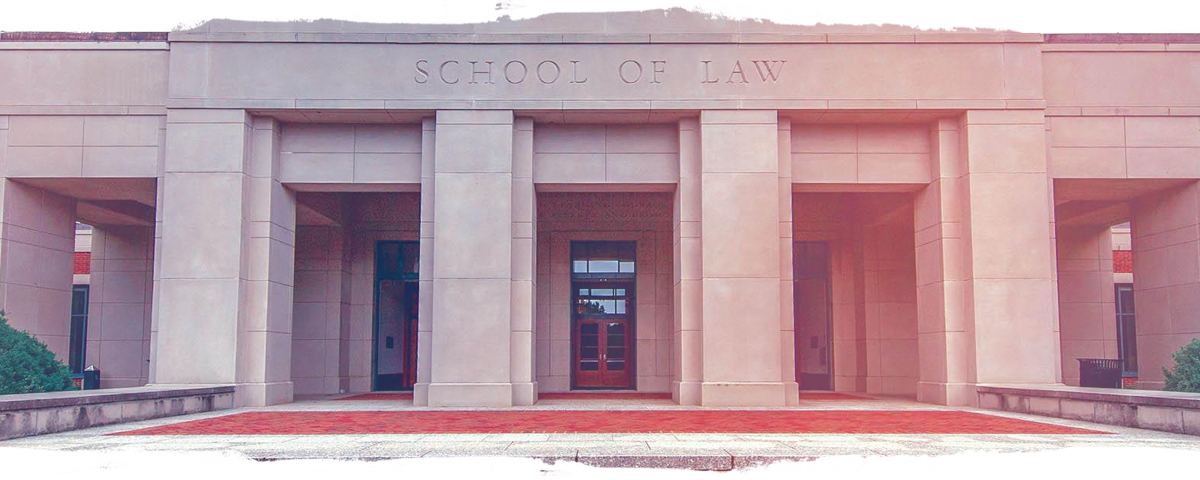 The Law School's E*Society is focused on further educating its students about entrepreneurship and helping connect them to the University's wider start-up network.
Additionally, the E*Society works closely with the Darden Entrepreneurship and Venture Capital Club to co-sponsor events like the Darden Entrepreneurship Conference.
"We're also currently working on bringing in more speakers and on putting together an event that allows entrepreneurs to practice pitching their ideas or businesses and get feedback," Vermette said.
For now, most of the group's members are those who are interested in eventually working for or advising existing start-ups, but there are a few who have already started their own companies or are in the process of launching them.
Virginia Venture Fund
The Virginia Venture Fund gives students the opportunity to look at entrepreneurship through an investor's eyes. Members work directly with venture capital firms around the country to help them identify the best new investment opportunities.
"Our goal is to educate students about venture capital and ultimately get them jobs in the field right after they complete their undergraduate degree," said Ripley Carroll, the group's co-president and a third-year student in the Commerce School.

Our goal is to educate students about venture capital and ultimately get them jobs in the field right after they complete their undergraduate degree.
Each semester-long project the group tackles involves researching emerging companies, interviewing entrepreneurs and selecting the best candidates for investment. Once that's complete, venture fund members meet with their partner venture capital firms to present their results and further narrow the list of potential investments.
For the last few years, members have been focused on researching outside entrepreneurs, but as the start-up scene at UVA has exploded, Carroll hopes the fund will be able to start working with more companies that have grown out of the University. They're even working on a new crowd-funding platform that would raise new outside capital for the group to invest directly in student-run companies.