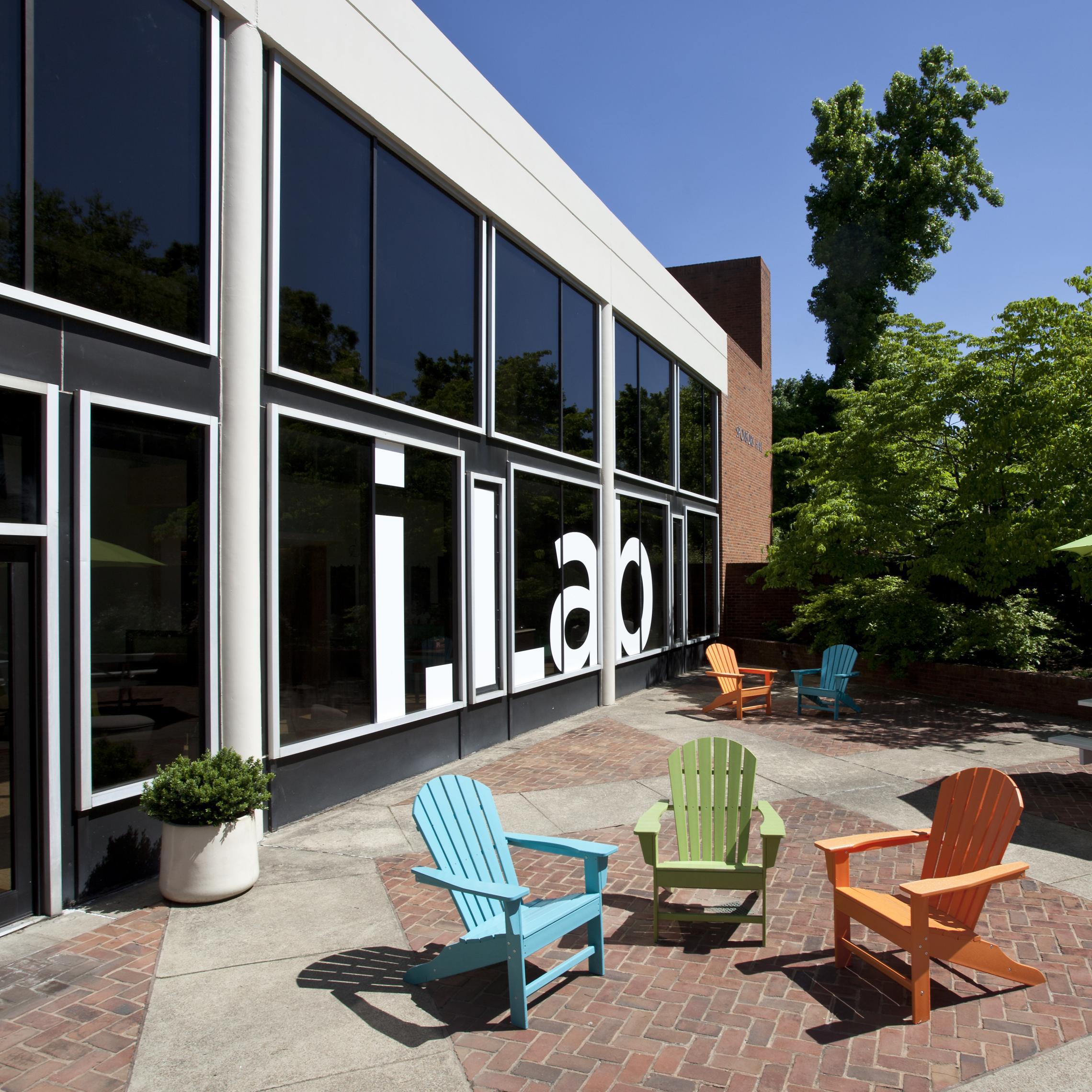 Education, food, health and technology are some of the areas of focus for many of this year's startups selected for admission in the W.L. Lyons Brown III Innovation Laboratory – more commonly known as the "i.Lab" – housed at the University of Virginia's Darden School of Business.
These budding companies have a strong chance for success. Half of the companies incubated in the iLab incubator since 2000 remain active, a rate well above the national average cited in recent research.
Each year, a group of budding entrepreneurs is admitted into the iLab Incubator at U.Va., formerly known as the Darden Business Incubator. Their mission: grow new businesses, often from concept to successful company.
The 2013 iLab incubator includes Darden MBA students, Charlottesville community residents and some who hail from U.Va.'s main Grounds. Together, they will learn, plan, think and grow companies, with help from experts in a brand new facility brimming with rich resources.
Venture mentor Kathryne Carr leads the new, expanded business incubator program.
"I want them to have road-tested their concepts by the end of the first phase of the incubator program," Carr said. "The program is a 12-month program now, divided into two sections: an accelerator phase, which is ongoing during the summer months, followed by an academic year phase, which allows a deeper dive into the subject matter addressed in the summer program."
Carr shares more about her new role in a recent Darden BusinessCast interview.
Two returning venturers, second-year Darden student David Marriott of CoverPlay Audio and May Darden graduate Veneka Chagwedera of Nouri, say they are ready to take their startups to a new level.
"It has been so rewarding to lead Nouri through this incredible stage of growth," Chagwedera said. "Over the last 10 months since we founded the business, we have grown from just a concept to having our bars carried by natural food stores and cafes in more than four states.
"My goal this summer is to take Nouri to the next level as a sustainable company. We plan to focus on both internal and external growth, which is essential in building a successful venture."
Chagwedera also hopes to deliver another 10,000 meals to children in need in the upcoming months as part of Nouri's social mission. The sale of each Nouri bar provides one meal to a child from a disadvantaged global community.
Why are their startups so promising? A look at past incubator ventures and their current market strength shapes the story.
Since 2000, when the iLab incubator first opened at Darden, 63 of the 126 ventures that were hatched are still in business. Notable ventures include:
PluroGen, a burn and wound skin-care company co-founded by U.Va. biomedical engineer George T. Rodeheaver and former U.Va. faculty member Dr. Adam Katz;
Global CellSolutions, a maker of cell culturing tools for medicine and research founded by 2004 Darden graduate Uday Gupta and colleagues from U.Va.'s main Grounds;
hotelicopter, a hotel reservation search engine business founded by 2005 Darden graduates Adam Healy and Charles Seilheimer. Their venture was sold to a major hotel industry player in 2012.
Hemoshear, a biotechnology research company founded by U.Va. faculty members Brett Blackman and Brian Wamoff, has raised more than $10 million from investors, and secured several strong partnerships with multinational pharmaceutical firms to advance their drug safety and efficacy programs.
New ventures in the 2013 incubator include Branch Basics, which manufactures a 100 percent nontoxic soap concentrate for use with virtually all home and body-cleaning needs. Founded by local resident Kelly Love, Branch Basics provides "a better and safer solution to the saturated market of 'green' cleaners." Smorgus, founded by Darden second-year student Matt McCauly, engages organizations in collaborative learning before and after class periods. (Additional 2013 ventures can be found on the incubator page.)
This year's participants will take advantage of a full schedule of learning sessions throughout the summer. These include:
Financial Management: Basic rules for budgeting, reporting and valuation
Customer Acquisition: How to identify, contact and close
Communicating Your Company's Message and Building Your Brand
The Market: What is it telling you?
IP: Taking Care of the Asset
Growing Your Business
Positioning Your Company for an Institutional Investor
Are They Really Angels?: What investors look for
A selection committee coordinated through Darden's Batten Institute for Entrepreneurship and Innovation considers applications for admission to the incubator each year. To apply to the incubator for 2014-15, learn more about the application process here.