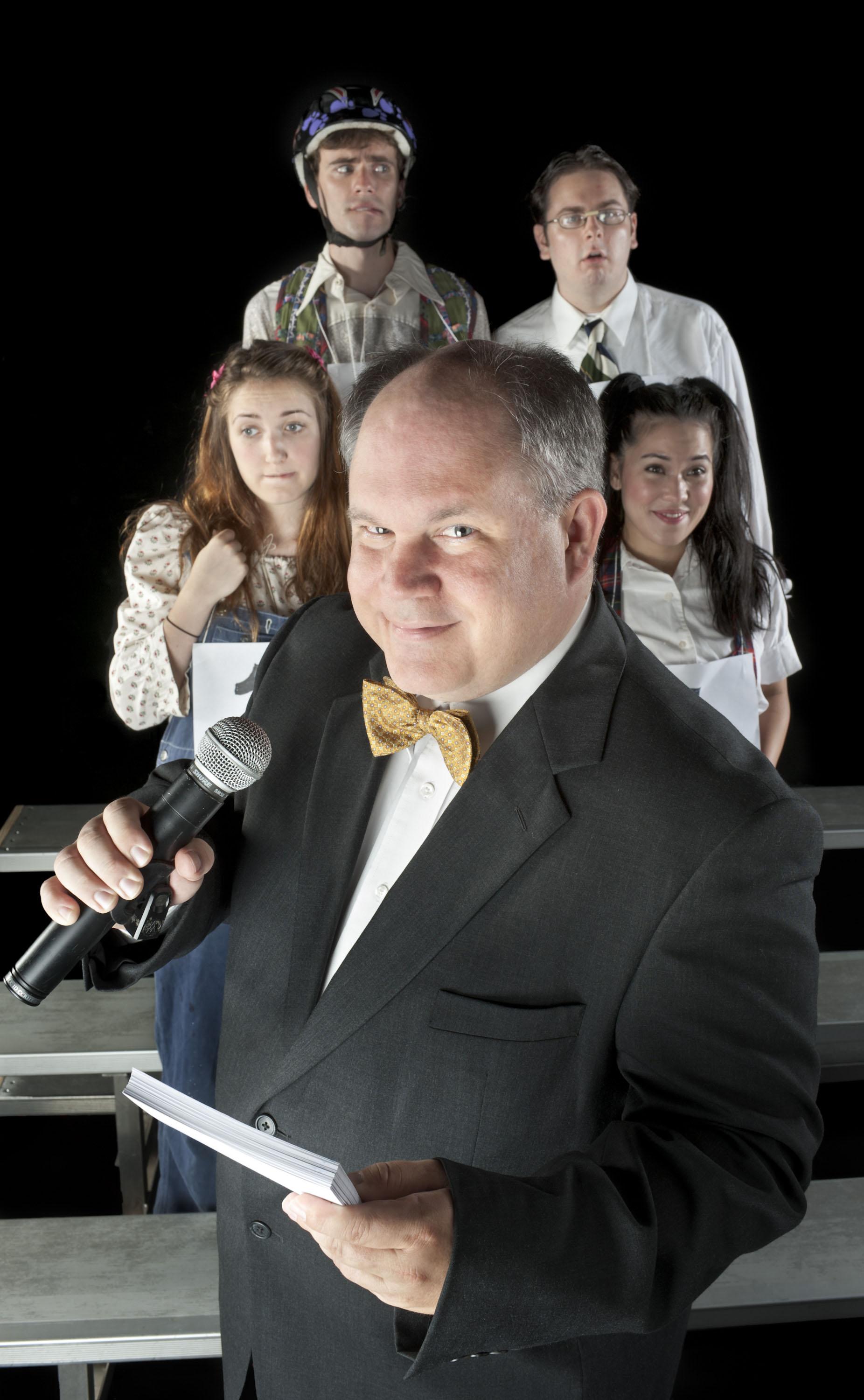 July 20, 2010 — How do you spell hilarity?
At the Heritage Theatre Festival, the answer is "B-E-E" … as in "The 25th Annual Putnam County Spelling Bee," which will round out the Heritage season starting July 29 at the Culbreth Theatre.
The 2005 Tony Award-winning musical by William Finn and Rachel Sheinkin puts the audience in the middle of the action when a tiny fictional town comes together for one of its most anticipated events of the year. From the quirky band of misfit spellers to the even quirkier adults in charge of the proceedings, the combination of adolescent angst and adult awkwardness propel an evening of musical theater in which the letters fly fast and the laughs fly faster.
"The 25th Annual Putnam County Spelling Bee," directed by Robert Chapel, Heritage's producing artistic director, will run from July 29-31 and on Aug. 4 and 7. Shows will begin at 7:30 p.m., with a 2 p.m. performance on Aug. 7. Tickets are $30 ($25 for seniors and U.Va. faculty and staff, and $15 for students, and are available at the U.Va. Arts Box Office in the Culbreth Theatre building,
online here
or by calling 434-924-3376.
"I will never forget the first time I saw this show in New York," Chapel said, "because up until that point, I thought 'side-splitting' laughter was just a marketing term. It was as fun an evening as I had ever had in the theater, and after diving into it over these past few weeks with this extremely talented cast, I am enjoying and appreciating it even more."
The cast includes Emily Rice, who won raves for her performance as Maria in this year's highly acclaimed Heritage production of "The Sound of Music," also directed by Chapel.
The show offers audience members a chance to join the cast and showcase their own spelling talents.
"Every night we will choose a couple of audience members to be part of the show, which is great fun for everyone involved," Chapel said.