The University was recently awarded the Tree Campus USA designation by the Arbor Day Foundation. UVA is one of seven higher-ed instutitions in the state of Virginia to be granted this designation on the basis of a satisfactory tree advisory committee, tree-care plan, student service-learning project, Arbor Day observance and an adequate fund for tree care.
The designation – and the long lives of the more than 10,000 trees on Grounds – is largely thanks to the hard work of the Facilities Management teams that care for UVA's flora and fauna year-round. Kevin Beal, certified arborist and Facilities Management Landscape Services senior supervisor, has been looking after Grounds for the past 13 years, after many years in private tree care.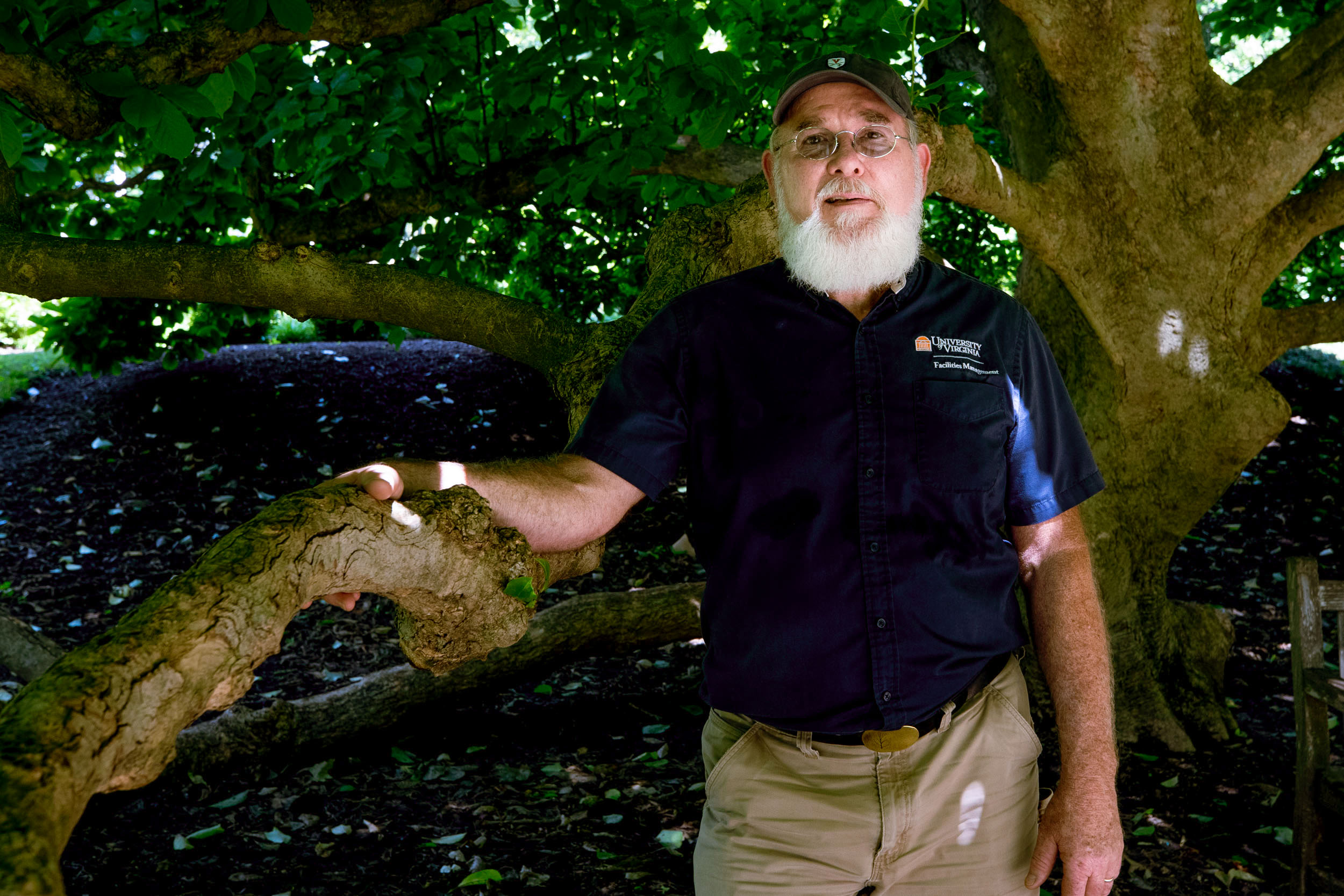 Passionate about trees since he was a teenager, Beal continually works to educate the public about the importance of respecting the trees and landscape of the University. It's a daily struggle to maintain the health of many of the trees and plants on Grounds due to construction work near or on top of root zones, he said.
When he's not keeping the University's environment in pristine condition, Beal dedicates his time to raising alpaca on his farm in southern Albemarle County. He is also a member of the Urban Forest Council, or Trees Virginia, which helps host public seminars and work days to care for the local environment through clean-up and maintenance.
Here's a closer look at six trees that fascinate him on Grounds, each with deep roots in the history of the University.
Pratt Ginkgo
Ginkgo biloba