D
r. Robert M. Carey, a University of Virginia professor of medicine and former dean of the School of Medicine, has been named a Distinguished Scientist of the American Heart Association for his "extraordinary contributions" to cardiovascular research.
Carey is a leader in the field of cardiovascular endocrinology, having studied and treated high blood pressure, or hypertension, for five decades. He also co-led the development of influential new guidelines on high blood pressure issued by the American Heart Association and its collaborating organizations.
"I am most grateful to be receiving this award," Carey said. "I accept it on behalf of my research staff, postdoctoral fellows and faculty colleagues, whose dedication and commitment to excellence has inspired me continually over the years."
Over his career, Carey discovered several of the components, mechanisms and actions of the primary hormonal system, the renin-angiotensin-aldosterone system, that regulates blood pressure and hypertension. In particular, he showed how this system regulates the way the kidneys handle sodium (salt). Inappropriate salt retention by the kidneys is considered a major cause of high blood pressure.
One of Carey's career-defining achievements came after he had ostensibly retired. In 2017, the American Heart Association, the American College of Cardiology and nine other professional organizations expanded the definition of high blood pressure. High blood pressure is now greater than or equal to 130 over 80, rather than 140 over 90. The change meant that an additional 31 million Americans have high blood pressure. Almost half of American adults are now considered hypertensive. 
Carey co-chaired the committee that created the guidelines. The group issued important guidance for physicians that helps them prevent and treat high blood pressure. The expanded guidelines help identify people at risk earlier, so they can adopt lifestyle changes that can head off many of the health problems, such as heart attack, heart failure, stroke, dementia and kidney disease, associated with high blood pressure.
All that helps explain why Carey, an endocrinologist, was selected for a lifetime achievement award by the American Heart Association. The award was created by the AHA to recognize "significant, original and sustained scientific contributions that have advanced the Association's mission, 'Building healthier lives, free of cardiovascular diseases and stroke.'" Past awardees include several Nobel laureates in physiology or medicine.
Carey will be formally presented with the award at the 2020 AHA Scientific Sessions in November.
"Bob is an outstanding researcher, educator, mentor, leader, role model and advocate for the AHA," said Dr. Zhenqi Liu, chief of UVA's Division of Endocrinology and Metabolism. "Bob has devoted his life to biomedical research in hypertension, but has coupled this with exceptional contributions in many other facets of academic medicine and to several professional societies, including the AHA. His contributions to furthering our understanding of hormonal control of blood pressure and hypertension are widely recognized. He is an exceptional individual and role model."
Carey retired in 2015 but continues his pioneering research.
Tilghman's Book Takes Top Honor at Library of Virginia Awards
Creative writing professor Christopher Tilghman won the Library of Virginia's 2020 Emyl Jenkins Sexton Literary Award for Fiction for his book, "Thomas and Beal in the Midi," the library announced Oct. 17.
The award was presented at the 23rd Annual Library of Virginia Literary Awards event, held virtually this year.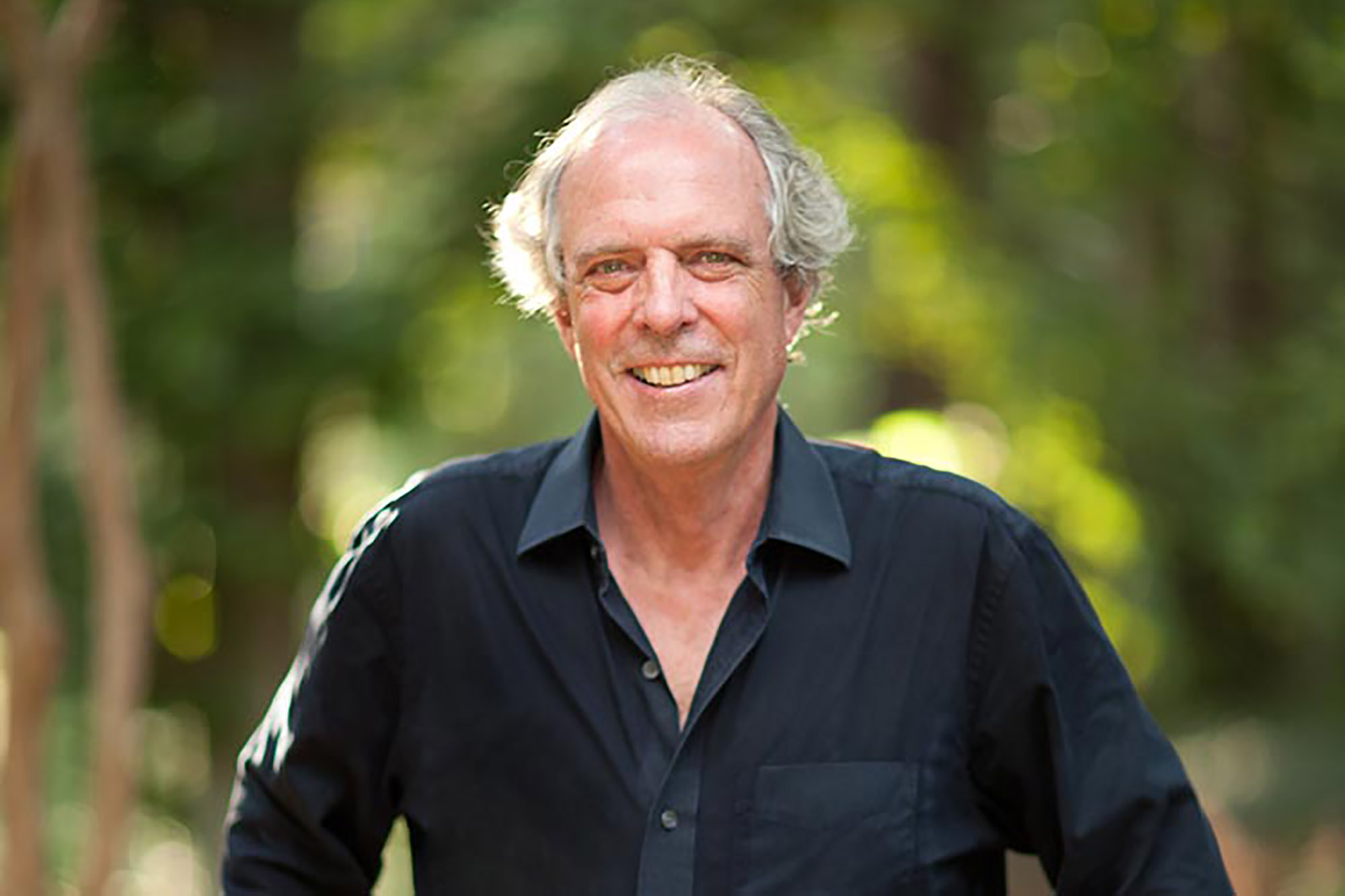 The Library of Virginia honored Christopher Tilghman's book, "Thomas and Beal in the Midi," as the state's top fiction work in the past year. (Contributed photo)
"This lushly written novel follows an interracial American couple in a family saga after they emigrate to escape bigotry in 1892," wrote the award judges. "Its evocative descriptions of fin de siècle France and skillfully drawn characters add up to a sensitive and satisfying portrait of a marriage."
Tilghman is the author of two short-story collections, "In a Father's Place" and "The Way People Run," and three previous novels, "Mason's Retreat," "The Right-Hand Shore" and "Roads of the Heart."
Bell Honored for Working to Transform Health Care
For his work battling COVID-19 and his efforts to address racial disparities in health care, Business Insider has named UVA Health's Dr. Taison Bell as one of "30 Leaders Under 40 Changing Healthcare." 
Bell, 37, and the other honorees were chosen from hundreds of nominations "based on their potential to improve health care," according to the online publication.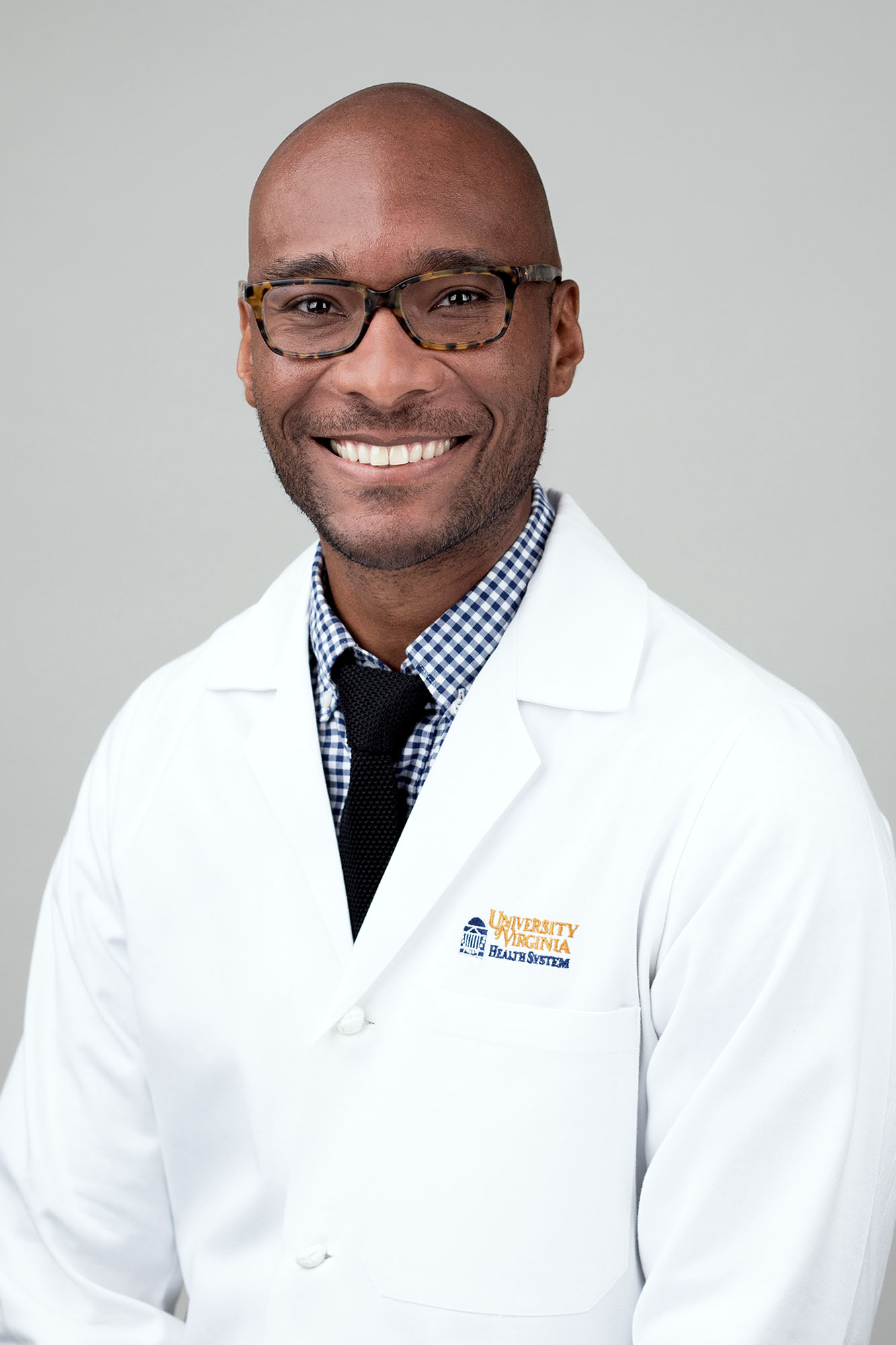 Dr. Taison Bell has been an important front-line figure in UVA Health's battle against COVID-19. (UVA Health photo)
A specialist in critical care and pulmonary medicine, Bell has been caring for patients in UVA's COVID-19 units during the pandemic. He has also helped lead a University- and Charlottesville-wide ­collaboration to bolster supplies of personal protective­­ equipment, along with conducting clinical trials examining potential COVID-19 therapies.
Bell was instrumental in bringing a clinical trial of remdesivir – now approved by the U.S. Food and Drug Administration as a COVID-19 treatment – to UVA. As Bell described to Business Insider, he was undeterred when UVA was not initially named a trial site. Instead, he contacted senior researchers from the National Institutes of Health who were running the trial and eventually earned approval for UVA to join. The resulting findings have significantly improved care for patients with the coronavirus.
"This was such an important moment for us because it was the first time we had a good headline in the fight against COVID-19," Bell said. "This was the first drug proven in a randomized study to improve clinical outcomes, and I'm so glad to have played a part in bringing it to UVA."
The global pandemic, which is disproportionately affecting patients of color, has also renewed attention on racial disparities in health care. One issue Bell is working to address: lower rates of screening among people of color for colorectal cancer, which is both highly common and very treatable if detected early. 
Through a startup company, Owl Peak Labs, he co-founded with fellow Darden School of Business classmate Timothy Harvey, Bell and his colleagues are working to develop an easier at-home screening test.
Professor Elected to American Law Institute
Professor Kimberly Jenkins Robinson was recently elected a member of the American Law Institute, becoming the 25th member of the UVA School of Law faculty currently affiliated with the institute.
ALI is the leading independent organization in the United States producing scholarly work to clarify, modernize and otherwise improve the law. The organization includes judges, lawyers and law professors from the United States and abroad, selected on the basis of professional achievement and demonstrated interest in improving the law.
Robinson, who joined the Law School faculty in 2019, was among 36 new members inducted in October.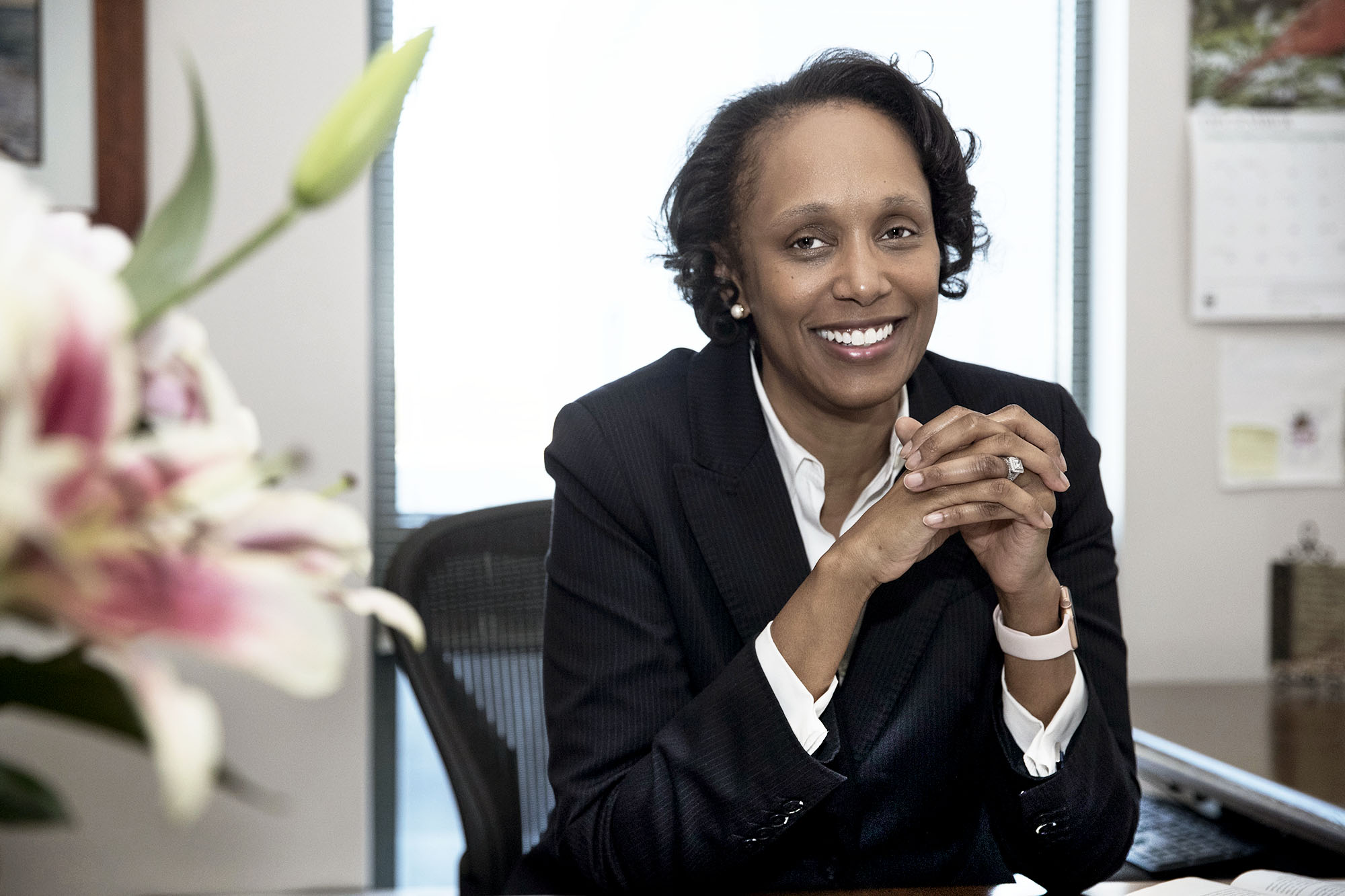 Kimberly Jenkins Robinson is the 25 UVA Law faculty member to be named a member of the American Law Institute. (Photo by Dan Addison, University Communications)
Robinson is the Elizabeth D. and Richard A. Merrill Professor of Law; a professor of education at the School of Education and Human Development; and a professor of law, education and public policy at the Frank Batten School of Leadership and Public Policy. She is a national expert who speaks domestically and internationally about educational equity, equal educational opportunity, civil rights and the federal role in education.
She is editor of the book "A Federal Right to Education: Fundamental Questions for Our Democracy" and co-editor of "The Enduring Legacy of Rodriguez: Creating New Pathways to Equal Educational Opportunity." Robinson's article "Disrupting Education Federalism" won the 2016 Steven S. Goldberg Award for distinguished scholarship in education law from the Education Law Association.
Documentary on Burtner's Glacier-Based Music Wins Emmy Award
"Making Music With Glaciers and Snow," an episode of Alaska Public Media's video series "Indie Alaska" that focuses on the music of music professor Matthew Burtner, won a Northwest Region Emmy Award from the National Academy of Television Arts and Sciences.
The episode, produced by Alaska Public Media's Valerie Kern, won in the "Environmental-Program-Feature/Segment" category. It also was picked up as a feature on PBS "NewsHour."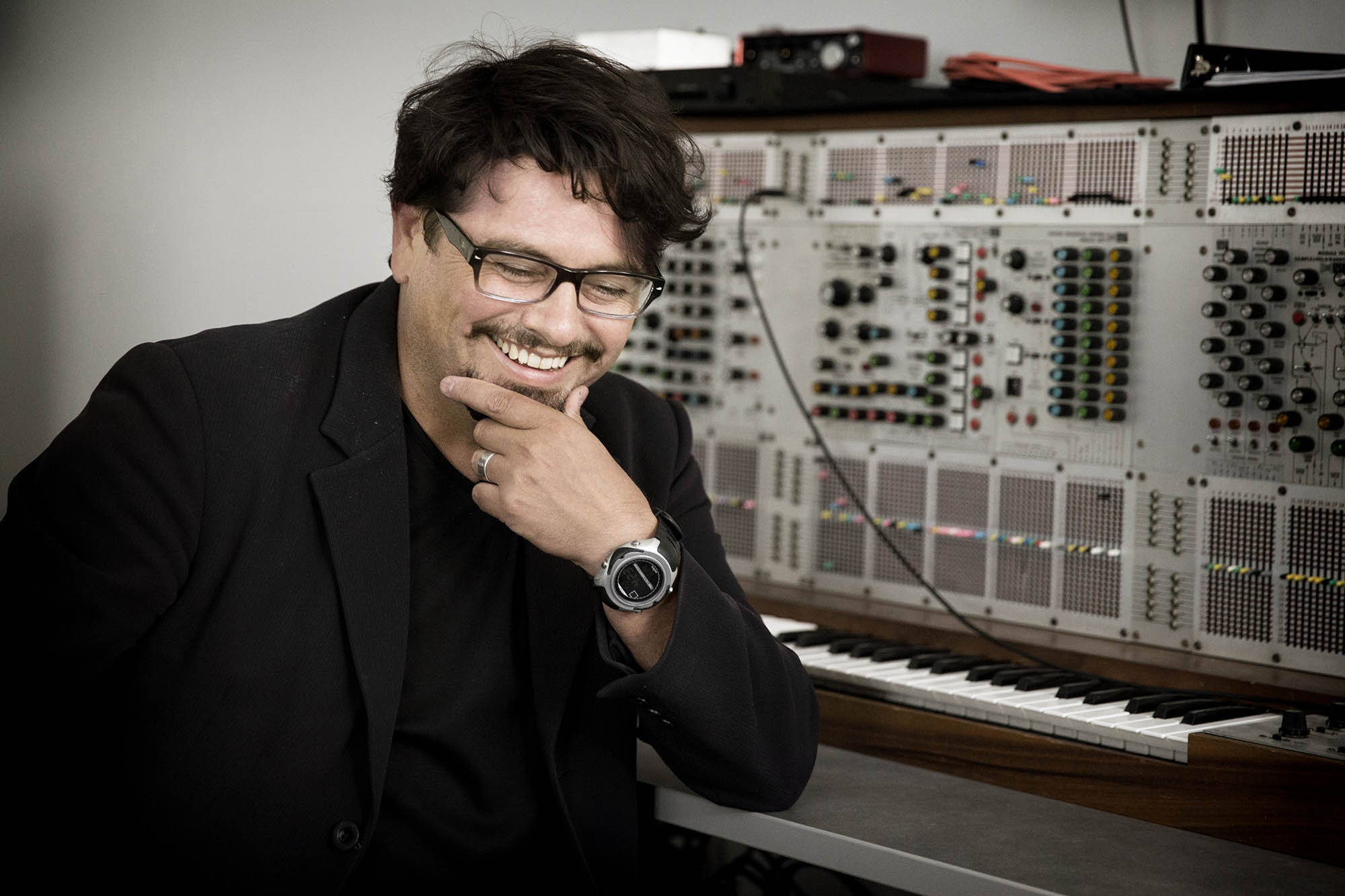 A report on the work of composer, sound artist and eco-acoustician Matthew Burtner won a regional Emmy in Alaska. (Photo by Dan Addison, University Communications)
Burtner's album, "Glacier Music," continues to receive strong listener support. Sonograma Magazine from Spain calls the album "a fascinating work of unimaginable auditory beauty," and England's Review Graveyard writes that "the rewards are well worth the time spent getting to know these incredibly intricate pieces. ... A rich, refreshing album of relaxing music."
The album, available as a CD imprint and on streaming platforms, features the Rivanna String Quartet, the Albemarle Ensemble, Trevor Saint and Brandon Bell.
Burtner, Eleanor Shea Professor of Music, describes himself as "an Alaskan-born composer, sound artist and eco-acoustician whose music and research explores embodiment, ecology, polytemporality and noise." He teaches courses in composition, computer music and ecoacoustics, and co-directs the Coastal Futures Conservatory. 
Northam Appoints Two Faculty Members to Advisory Board
Virginia Gov. Ralph Northam has appointed Dr. Fern Hauck, director of UVA's International Family Medicine Clinic, and Milton Vickerman, professor of sociology, to the new, 18-member Office of New Americans Advisory Board.
Virginia's Office of New Americans, part of the state Department of Social Services, was established this year "to promote the economic and civic success of Virginia's diverse immigrant communities," according to its website. It includes an Immigrant Services unit and a Refugee Services unit.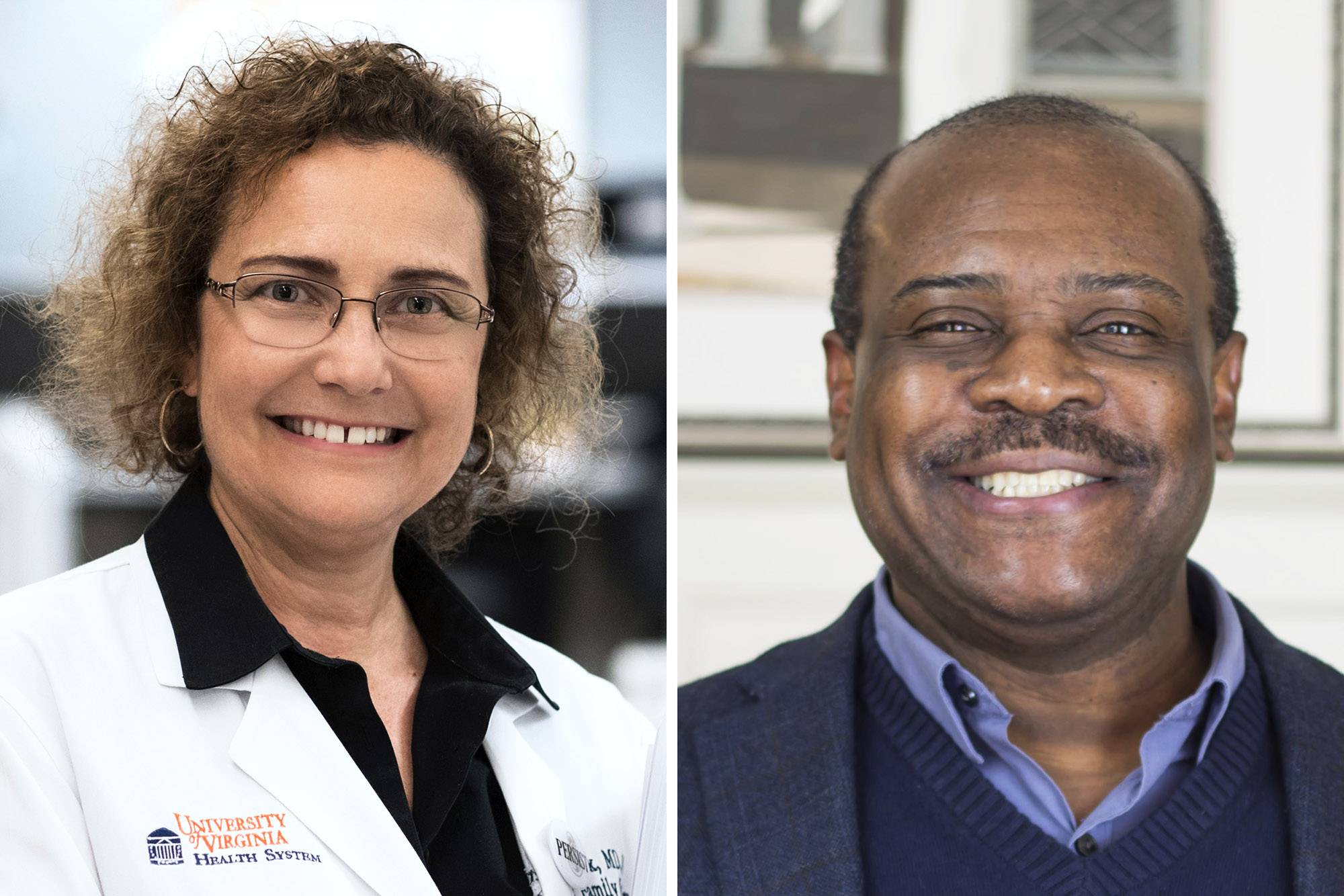 Dr. Fern Hauck, left, and sociologist Milton Vickerman will advise the state government on ways to promote the welfare of new Americans. (Left photo by Dan Addison, University Communications; right photo contributed)
"The purpose of the Board is to advise the Governor, cabinet members, and the General Assembly on strategies to improve state policies and programs to support the economic, linguistic, and civic integration of new Americans throughout the Commonwealth," according to a description posted on the board's website.
Hauck is also the Spencer P. Bass, M.D. Twenty-First Century Professor of Family Medicine in the School of Medicine, a professor of health sciences and director of research and faculty development.
Vickerman, a member of the faculty since 1994, studies race, immigration and processes of minority adaptation to American society.
Nursing Professor Invited to Cancer Policy Forum
With an invitation from the National Academies of Science, Engineering and Medicine, nursing professor Randy Jones is now part of the 37-member National Cancer Policy Forum, a venue in which experts from around the country work together to identify emerging high-priority policy issues in cancer research and care.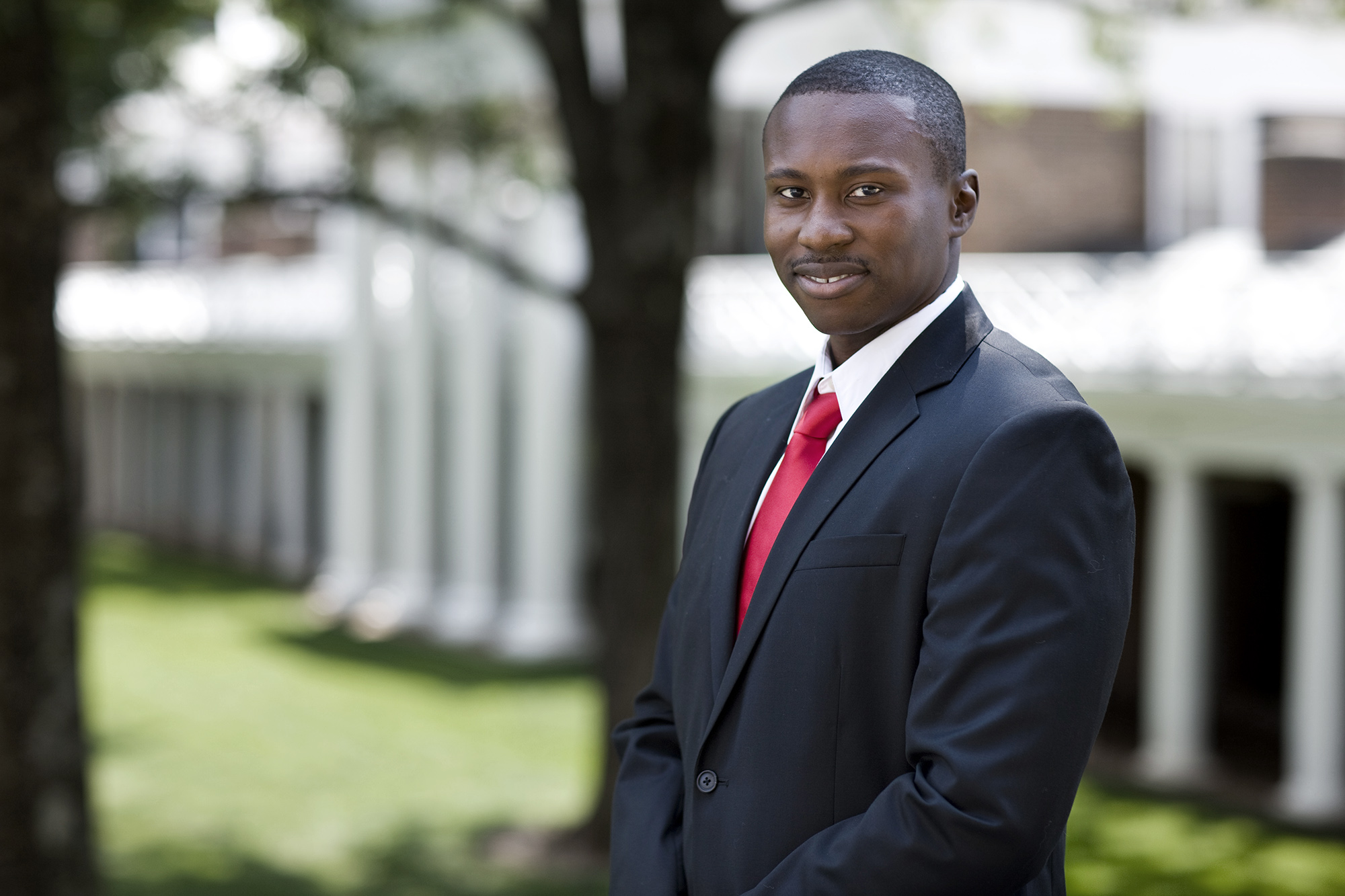 Nursing professor Randy Jones was invited to participate in the 37-member National Cancer Policy Forum. (Photo by Dan Addison, University Communications)
Together with his fellow scholars, Jones will discuss opportunities for action related to the reduction of cancer burden, its prevention, and the improvement of care and outcomes for those living with cancer diagnoses.
The forum has members with a broad range of expertise in cancer research and treatment, including patient advocates; clinicians; and basic, translational and clinical scientists. Members represent patients, federal agencies, academia, professional organizations, nonprofits and industry.
Regeneron Founder Earns Medical Alumni Award
The UVA Medical Alumni Association has bestowed its 2020 Walter Reed Distinguished Achievement Award upon Dr. Leonard S. Schleifer, founder and CEO of Regeneron, a leading biotechnology company delivering life-transforming medicines for serious diseases.
In 1988, Schleifer started Regeneron – the name is based on the concept of "regenerating neurons" – from a small apartment in New York City. He has served as the company's president, chief executive officer and a director ever since, building Regeneron from a startup into an organization with more than 8,500 people, a $60-plus billion market capitalization and a unique science-driven culture and reputation.
Schleifer earned his M.D. (in 1977) and Ph.D. (in 1980) in pharmacology from UVA. He is a licensed physician, certified in neurology by the American Board of Psychiatry and Neurology, and worked as a practicing neurologist before founding Regeneron. During his time leading the company, Schleifer has been recognized as one of Barron's Best CEOs and as an Ernst & Young Entrepreneur of the Year.
Regeneron's ability to consistently translate science into medicine has led to seven FDA-approved treatments and more than 20 investigational product candidates, all of which were discovered and developed in Regeneron's own labs. These include EYLEA, which is used to treat certain blindness-causing retinal diseases and has been administered to more than 30 million people worldwide; and Dupixent, a major breakthrough for the treatment of atopic dermatitis, asthma and other serious inflammatory conditions.
In 2019, a major trial of Regeneron's Ebola triple-antibody therapy, REGN-EB3, showed that the treatment was effective in saving lives compared to the prior standard of care, and the medicine is now under review by the FDA.
In 2020, Regeneron built on its Ebola experience to rapidly launch a major COVID-19 response effort. The company completed early discovery and testing in record time and is now running multiple late-stage clinical trials of its investigational antibody "cocktail" designed to both treat and prevent COVID-19.
Schleifer has also been a business leader on corporate responsibility.
Management Journal Taps 'Authenticity' Article as Best of 2019
McIntire School of Commerce professors David Lehman and Kieran O'Connor, along with two co-authors from Yale University, won the Best Paper Award for 2019 in the journal Academy of Management Annals, the most highly cited journal in the field of management.
Their article, "Authenticity" – written with Yale's Balázs Kovács and George E. Newman – was published in the Jan. 16, 2019 issue. It examines various aspects of the concept of authenticity in a business context.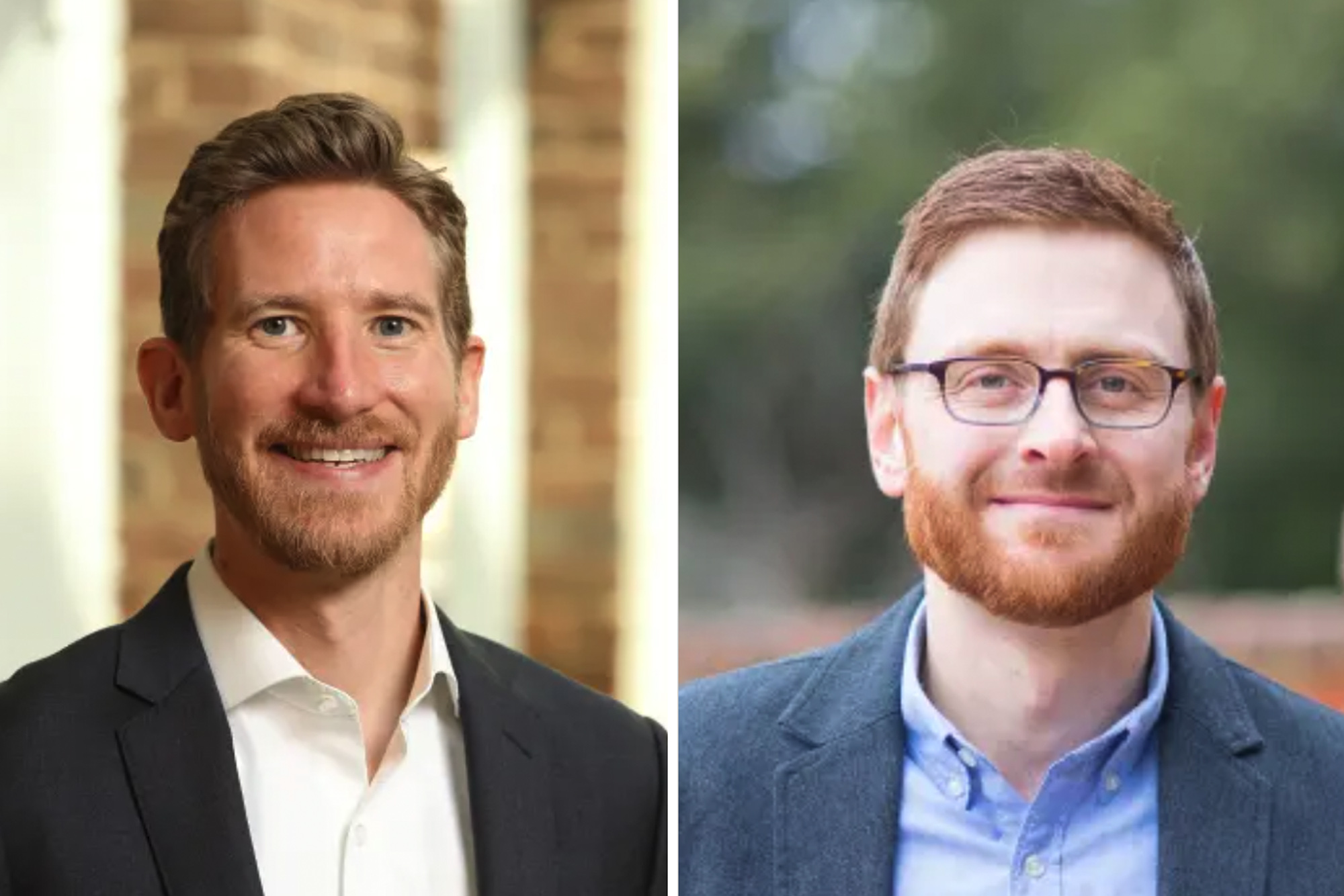 The award-winning paper by McIntire professors David Lehman, left, and Kieran O'Connor, along with two co-authors from Yale University, wrestled with concepts of authenticity. (Contributed photos)
According to the article abstract, "This review outlines three fundamental but distinct perspectives found in the literature: authenticity as (1) consistency between an entity's internal values and its external expressions, (2) conformity of an entity to the norms of its social category, and (3) connection between an entity and a person, place, or time as claimed. The aim of this review was to critically appraise the various research themes within each perspective, highlighting similarities, differences, and relationships between them. In doing so, this review represents an initial step toward an integrated framework of authenticity, which provides new insights into our understanding of the existing literature and a useful guide for future research."
Lehman, a professor of commerce and an associate dean for the undergraduate program, studies basic questions related to organizational theory. His work in the area of authenticity focuses "on understanding how audiences respond when they encounter that which they perceive to be authentic." He has conducted his research in a variety of domains, including professional sports, food and dining, and health care.
O'Connor, an assistant professor of commerce, specializes in organizational behavior. His recent research focuses on how people react to inconsistency in organizations: what makes some individuals and organizations seem more authentic than others, and how these judgments drive increases in different kinds of value. He also explores why people and organizations are sometimes penalized as "hypocrites and moral rebels" for acting inconsistently with organizational norms, even when trying to do the right thing.
Nursing Professor Earns Re-Election
Associate dean for research and associate professor Jeanne Alhusen of the School of Nursing was, for the second time, elected to the board of directors of the Association of Women's Health, Obstetric, and Neonatal Nurses for a three-year term beginning Jan. 1.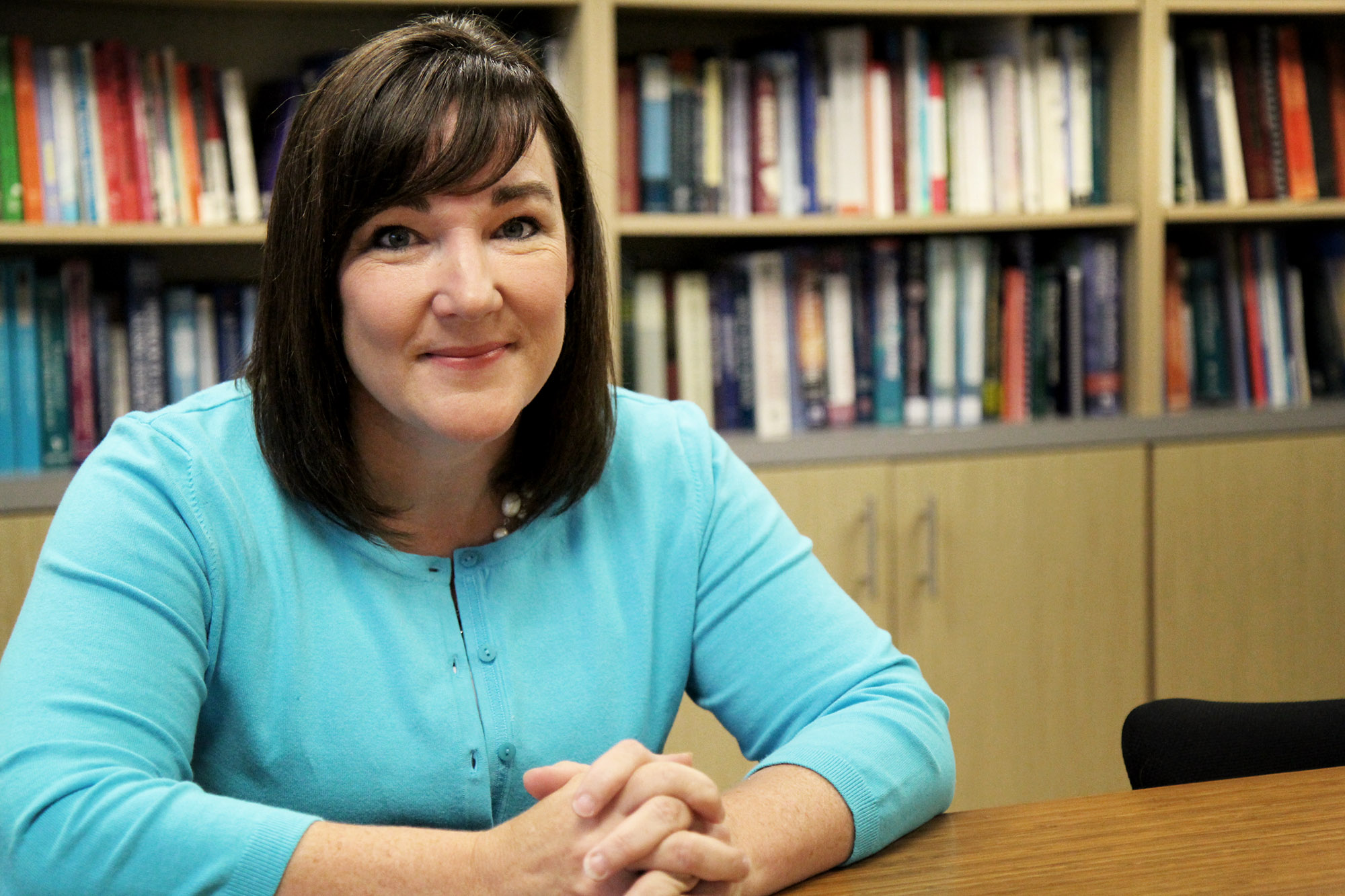 Jeanne Alhusen, associate dean for research of the School of Nursing, was elected to the board of directors of the Association of Women's Health for the second time. (Contributed photo)
Alhusen – a family nurse practitioner, nurse scientist, and Student Health clinician – also serves on the board of directors of the Women's Initiative, a Charlottesville group that provides mental health services to women regardless of their ability to pay for care. 
Article Information
October 23, 2020
/content/accolades-american-heart-association-honors-endocrinologist-lifetime-work